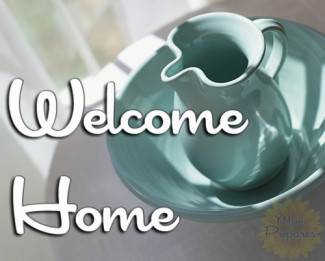 We're tickled you've stumbled across our home on the web. We know it's easy to get lost on the back roads, so we want to offer you a road map and point out some landmarks to help you enjoy your time with us!
Our hope is that you'll feel right at home after a brief tour and that you'll come back again and again to learn, share, and take part in the community that is MomPrepares.
Step 2: Get to Know Us!
The Mission of MomPrepares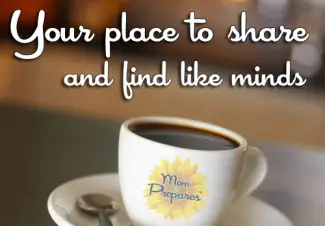 To educate and encourage women to be prepared for life's unforeseen circumstances. Be it a severe storm, natural disaster, economic downturn or loss of income. MomPrepares in the place to learn how to keep your family safe, fed and healthy.
Our topics include Homesteading, Animal Husbandry, Gardening, Kitchen Tips and Recipes, Food Preservation, Emergency Preparedness and more!
Written by Women, for Women
The posts on this site are written by women who live this lifestyle. No, we don't all live in the country and operate off the grid. Some of us are in town, doing the best we can to live a prepared lifestyle. One of us lives on a sailboat and generates her own electricity. Some of us have animals and some don't. But, if we're writing about it, we're passionate about the topic and we're excited to share it with you.
What We Believe
As Christian women managing our households we believe that we are called to be good stewards of our resources, good managers of our money, and supporters of our communities. You won't find us preaching, but you will see a favorite Bible verse here and there and you'll appreciate that the topics on MomPrepares focus on these areas of stewardship.
Step 3: Enjoy Great Content!
Animal Husbandry: Not every homesteader owns animals, and some of us only have backyard chickens, but learning to care for animals is something we're passionate about. Some of our favorite posts on this topic are: Ducks for the Backyard Farm, To Disbud or Not to Disbud Your Backyard Goat, and How a Rabbit can be Useful on Your Backyard Farm.
Gardening: If there's any homesteading topic that applies to anyone, it's gardening! From 5 Tips for Container Gardening in Small Spaces to learning all about how Permaculture Principals Can Help You Design Your Garden, the gardeners of MomPrepares have you covered. How about busting some Composting Myths or Building a Rain Barrel for Under $30?
The Prepper's Kitchen: Whether you grow a little, a lot, or none at all, it's likely you have a kitchen and you enjoy eating as much as we do! Save time and beat the heat with these Crock Pot Dessert Recipes, learn How to Preserve Tomatoes, or surprise your family with Erica's simple Blueberry Refrigerator Jam.
Prepare for Emergencies: Tornados, earthquakes, hurricanes, ice storms, and power outages… Natural disasters tend to catch us by surprise. Even if you're not into off-grid living, you should know how to Build a Rocket Stove, Cook in a Dutch Oven, and How to Distill Water in case of emergency. You might also want to check out these 10 Essential Oils for Your Emergency Kit.
Crafts/DIY: MomPrepares wouldn't be a good blog without a few good DIY posts! Check out these 7 Practical Uses for Canning Jars, Erica's DIY Beeswax Lip Balm, and 8 Winter Crafts for Kids.
Homestead Wellness: Once you've learned to make your own yogurt, grow your own food and preserve the harvest, and you've said good-by to the modern lifestyle, taking control of your own health doesn't seem so far a leap. Sure, you'll be joining the ranks of those whose friends call them crunchy, but it's good to know the differences between Essential Oils, Plant Extracts, and Hydrosols, when to use Carrier Oils with Your Essential Oils, and the answer to Just What is Homeopathy?
Go Forth and Have Fun!
And don't forget to join us on Facebook, Twitter, and Pinterest!