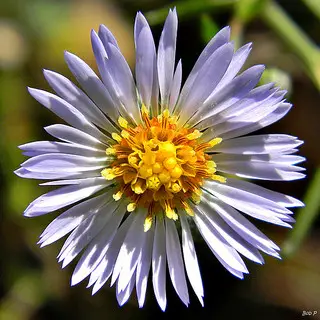 Ah, isn't autumn beautiful? Color abounds everywhere! It's like nature's last chance to show off her beauty before she sleeps for the winter. Yes, here it is October and there are beautiful blooms to be found – especially in nurseries, and the yards and gardens of those wise enough to plan for October-blooming flowers.
Below are many of the choices you have for October color. Some of these are native plants we just take for granted being there in the fall but have you ever considered using these in your landscaping designs? And why not? They can create a dramatic background in your garden's border plantings. So don't overlook any later bloomer, native, from the nursery or grown from seed for your garden. Here's the list:
Joe Pye Weed (Eupatorium) – These are those mauve colored flowers you see by the side of the road signalling the arrival of fall. You'll find new cultivated varieties of these being produced so you don't have to dig them up from vacant roadside pastures. These grow well in USDA Hardiness Zones 2 – 9.
Pansies (Violaceae) – These colorful little flowers love the cooler October temperatures. Warmer parts of the United States see these little beauties acting like biennials while more moderate parts have pansies showing blooms from spring through fall. Pansy blooms can be eaten (they make beautiful decorations on cakes), look good in bouquets and can be dried.
Mums (Chrysanthemum) – Chrysanthemums, Mums as we always called them, are perennial plants that bloom year after year although if you live too far north the cold will cause them to act more like annuals. The rich yellow to orange colors make them an ever-popular fall bloom.