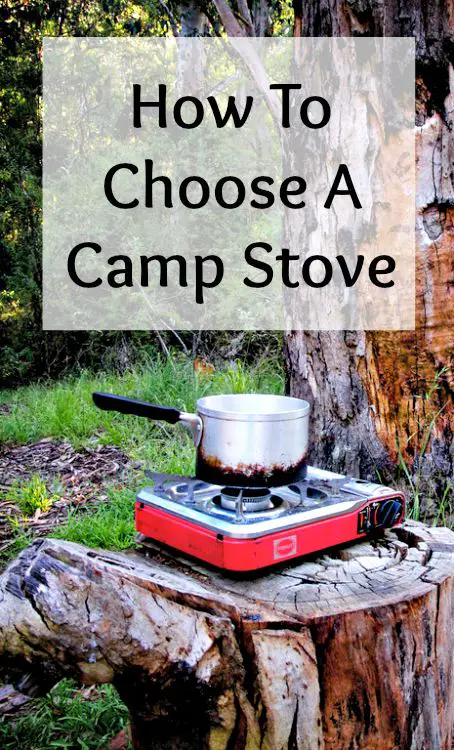 As I became more interested in preparing for the "what if's," I realized the true value of our camp stove in an emergency situation. Camp stoves are perfect for Bug-Out Bags and emergency preparedness kits, and should definitely be included in your family's emergency plan! But.. there are so many kinds of camping stoves – how can you tell the difference?
Learn more: Important Family Camping Safety Tips
What Kind of Camping Stove Do You Need?
There are 2 basic kinds of camp stoves: canister fuel stoves and liquid (multi-fuel) fuel stoves. (There are "alternative fuel stoves" as well but I'm keeping it simple today. That's a whole other post). Here's a basic breakdown of the differences between these fuels and stove-types.
Canister Fuel Camping Stove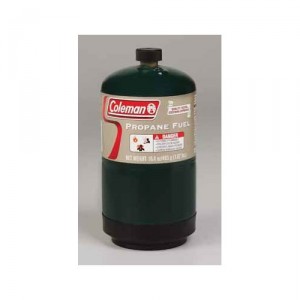 Canister fuel stoves are what most people are familiar with. These stoves use fuel that comes in a metal canister that screws into a valve on the stove. Canister fuel is easy to find. You can find it at your big-box stores and outdoors and sporting goods stores and you can purchase it online in bulk. On average, a can of canister fuel costs you about $3-4. How long the canister will last you depends on how much you use your stove. If you choose a canister fueled stove, I would suggest purchasing a number of canisters at a time, so you have plenty on-hand, and so you save some money, since purchasing them in bulk can be cheaper. You can also purchase this really handy adapter hose so you can use a larger, grill sized propane tank. I'd highly recommend this for your emergency prep kit as you can purchase these larger tanks almost anywhere nowadays.
Learn more: How To Use A Camping Stove
Liquid Fuel Camping Stove
Liquid fuel stoves simply run on liquid fuel. Typically, these stoves use a refillable bottle that you pressurize manually with a fuel pump. They perform better in cold weather and use less fuel than the canister stoves because you control how much fuel you're using. They're also a bit more environmentally friendly because there are no canisters to dispose of. Keep in mind though that you'll be dealing with liquid fuel, so you'll have to worry about spills. Liquid fuel stoves do require more maintenance and require priming before you can begin using them so there's more of a learning curve when you get started.
Multi-fuel stoves are a form of liquid fuel stoves that allow you to use several varieties of fuel, a major benefit in a crisis where you may not know what's going to be available to you. Some of the fuel options are white gas ("Coleman gas"-a clear, odorless fuel that burns clean), unleaded gas, kerosene, jet fuel and diesel! It's a quite versatile stove but more costly to purchase. However, once you get going, liquid fuel stoves in general cost less to use.
The Provident Prepper: a common-sense guide to preparing for emergencies

by Kylene & Jonathan Jones

No one knows when a storm will hit or an economic disaster take place. Protect your family by being prepared for things like earthquakes, hurricanes, tornados, and civil unrest. The Provident Prepper is an easy-to-use guide without doom and gloom.
Canister Fuel Stoves to Feed Your Family
If you're caught in a crunch-time situation, you'll be grateful for a hot meal, regardless of the type of canister fuel stove you've chosen, so don't be afraid of getting the wrong kind. Ask around, friends and family may have a camping stove that you can take for a test drive before you purchase – then, you can buy the stove that feels right for your family.
If you have a camping stove already – what do like and dislike about it? We'd love to hear from you in the comments!