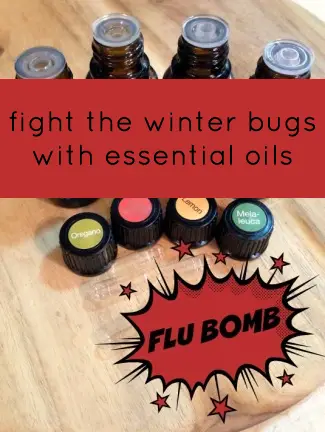 I was sick sick sick for two weeks and I found myself getting worse instead of better. I was coughing so much and so hard that every muscle above my waist hurt and my coughing was keeping my husband and me up hours every night. Being a respiratory issue I was treating it like allergies. While my blend of lemon, lavender and peppermint helped me feel a little better and a respiratory blend helped me sleep, I wasn't getting well. I finally asked a friend and she recommended the "flu bomb." I made up a capsule like she said and took it before bed. The next day I felt sooooo much better. I continued taking one twice a day for a few days and now everything but a small lingering cough is gone!
I don't know why I didn't think before to use something with oregano oil. I've known for a long time that this herb has strong anti-biotic properties. I guess I just wasn't thinking I had a sinus infection…
Once I gave my body what it needed to fight the infection raging in my head, my body was able to heal itself.
Since learning to make the flu bomb recipe in capsule form I've also learned to make a flu bomb roller ball applicator for the kids. It's diluted and gentle and there are no pills to swallow. They can even apply it themselves! We put it on the bottoms of their feet 3-4 times a day when there is sickness going around the house.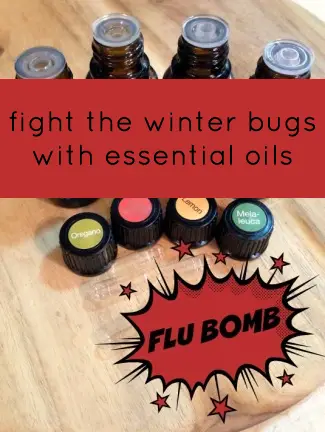 Essential Oil Flu Bomb
2014-11-03 17:40:34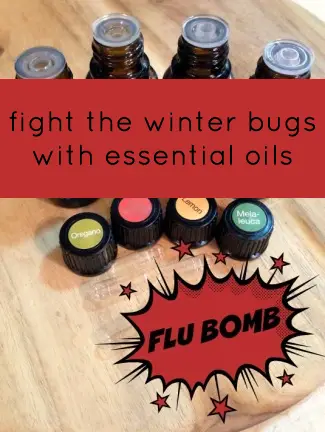 A blend of oils to help your body fight off colds and the flu.
Ingredients
12 drops oregano essential oil
16 drops lemon essential oil
16 drops melaleuca essential oil
16 drops immunity boosting essential oil blend
Instructions
Combine in a 10mL roller ball applicator and top off with a carrier oil. Then we apply this blend to the bottoms of our feet. Because it's diluted it works great for our kids!
Personally, I take these internally via a gel cap. Here are the amounts I use in each capsule
3 drops oregano essential oil
5 drops lemon essential oil
5 drops melaleuca essential oil
5 drops immunity boosting essential oil blend
Gel caps are meant for dry herbs and powders and will dissolve quickly so you really do need to make these as you need them and swallow quickly before the oils dissolve the capsule.
Mom Prepares http://momprepares.com/
I buy my
roller ball applicators
from amazon.com. I bought my
Empty Gelatin Capsules Size 00
at my local healthfood store, but you can get them online!
And I always buy my essential oils from a company that only produces therapeutic grade oils so I know they're safe to use internally.
DISCLAIMER: We've done our best to research the topics on this site and to present accurate, up-to-date information. However, you should always do your own research and consult with a medical professional before making any decisions regarding your health. These statements have not been evaluated by the Food and Drug Administration. This product is not intended to diagnose, treat, cure, or prevent disease.