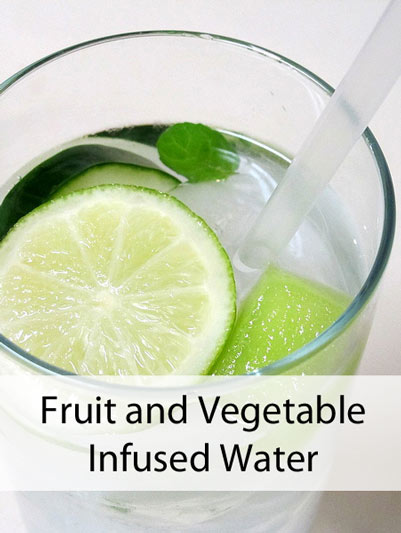 If you follow Mom Prepares, you know we've been thinking a lot lately about flavored water!
Flavored water (or infused water or spa water) is a delicious and healthy way to improve the flavor of regular water. Infused waters are ideal for getting water-haters to drink enough water throughout the day! My daughter loves drinking fruit water more than many sugary drinks, which I consider a win.
If you love infused water, or simply are looking for a simple way to make drinking water more interesting and healthy, try the recipes below!
Delicious Infused Water Recipes from Around the Web
This interesting recipe mixes two popular herbs- lavender and mint, with lemon. I am not a personal fan of lavender, but if you like the herb, try it out and let me know how it tastes! I may just have to try it anyway…
I love the variety of inspirational recipes here! The names are what sets these recipes apart. Who wouldn't want to drink a ginger-cream drink or Garden Water with rosemary and basil?
Here are our own MP fruit-infused water recipes. You can experiment with any combination of herbs, fruit and vegetables, but we are fans of raspberry-lemon, mixed berry, and watermelon-mint.
Find More Delicious Recipes on Page 2!