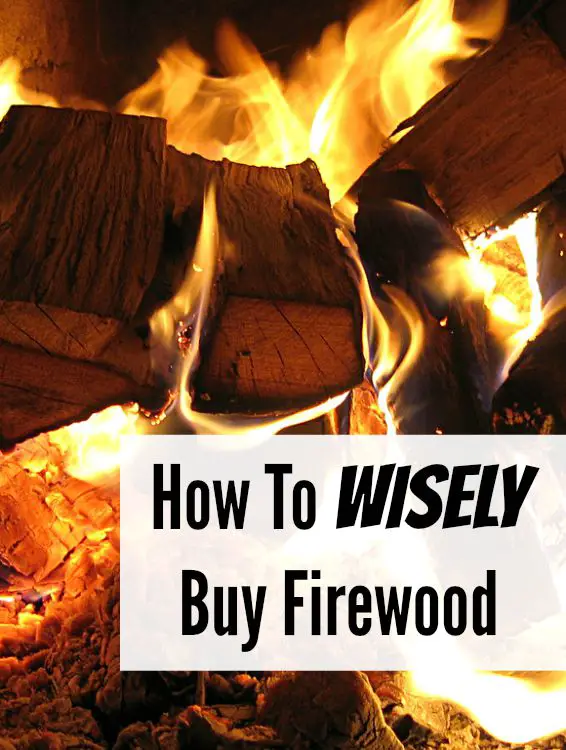 I love having a fire in the fireplace through the winter. There's something cozy and homey about the flickering flame. But, I also enjoy the benefit of knowing my power bill will be less the next month because we're burning wood instead of turning up the thermostat!
Learn more: Wood Chopping Basics
Fortunately, my husband splits all of our firewood so we don't have to buy wood to burn, but you might not be that lucky. I know that when we sell wood, we get a lot of questions about the quantity of wood that we'll be bringing and the kind of wood we'll deliver. Today, I thought I'd answer some of the most common questions and concerns surrounding firewood purchasing and use.
How much is a cord of wood?
Firewood can be delivered and stacked any number of ways. Its important that you have a general idea of what the quantity of wood you're ordering should look like when stacked. A full cord of wood is 4 feet high by 4 feet deep by 8 feet long. When you start researching wood suppliers, you'll find a lot of people selling a lot of different quantities. It can be very hard to determine exactly how much wood you are getting.
This article from WoodHeat.org goes into detailed description about what a cord is and how much you should expect to pay. The ChainSawJournal.com has a good article about what a cord of wood is and what kind of truck you need to haul the wood.
Learn more: Firewood Stacking Methods
What species of wood should I buy and which wood burns the best?
When you are purchasing wood keep in mind that different species of wood give off varying amounts of heat. This article on Forestry.About.com has a good list of specific wood statistics with hickory and oak taking the top spots while aspen and yellow poplar take the worst spots.
You also want to make sure that the firewood you purchase is seasoned. This article on Mastersweep says that seasoning the wood matters even more than the type of wood. Seasoning the wood basically means letting it sit and dry out; burning green wood causes many problems that you don't want to deal with, trust me. Most people recommend letting the wood sit for a year.
Learn more: How To Build A Fire That Will Last All Night
What are the risks of burning firewood?
One of the biggest concerns with burning wood as a primary heat source is carbon monoxide. Carbon monoxide is an odorless gas that is capable of killing a person without warning. You want to make sure that the flue is clear so that the airflow is not lessened. Be sure that the chimney/venting system is the correct one for your fireplace or wood stove, and that everything is installed correctly. It's good to check the building codes – they were written for good reasons! Another recommendation to prevent carbon monoxide is to never overload the chamber. With proper installation and regular maintenance you can burn wood to heat your house without worry.
You can also purchase carbon monoxide detectors for your home as added protection at nearly any super store, home supply store, and even online.
What's creosote and why should I worry about it?
Creosote is a by product of burning wood. If you want to know all the scientific details about creosote with causes and solutions read the article by Hearth.com. Creosote can build up in your chimney over time producing soot and heavy smoke. Heavy amounts of creosote can lead to chimney fires so it is essential that you only burn seasoned wood and that you have your chimney inspected regularly. How Stuff Works has a good article that goes into detail about cleaning your chimney. Again, proper installation and regular maintenance drastically reduces the chance of creosote problems.
The Provident Prepper: a common-sense guide to preparing for emergencies

by Kylene & Jonathan Jones

No one knows when a storm will hit or an economic disaster take place. Protect your family by being prepared for things like earthquakes, hurricanes, tornados, and civil unrest. The Provident Prepper is an easy-to-use guide without doom and gloom.
Tip When Looking For Firewood
Let the word get out that you are burning wood because somebody of your acquaintances probably has a friend with a tree that fell down, or a wooded area they want cleared. Many people heat their house all winter with firewood that only cost them the time and effort to collect and cut it. Remember that you might need to let the wood sit and season for the next winter so you'll need a place to keep stacks of wood, but it is definitely a good investment.
Learn more: When You Run Out of Firewood
Burning wood can be a great way to reduce your heating budget and have a cozy spot in your house that your family will like to gather around. Do you burn firewood regularly? We'd love to read your advice in the comments below!