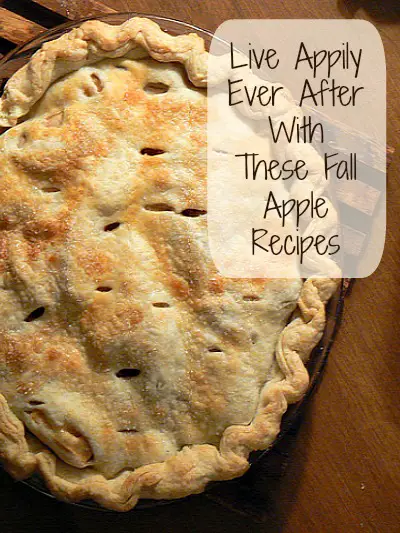 What – it's fall again? For us, that means apple season. I despair of apples in the spring and early summer, when the apples have been in storage for months and they've lost any crispy texture and tart taste that they once had. In the fall, we begin our apple share from a local farm, taking part in a bit of their bounty from their root cellar during the fall and winter season. This means that we have plenty of apples. While I rejoice, my family seems to get bored by the whole apple-in-the-lunch-bag routine. If your cupboards and trees are also loaded with apples, here are ten delicious ways to use them. Click on the links to head over to some delectable recipes as well.
1. Apple Pie
Of course, there's the apple pie. Yes, it's not the healthiest treat, but doesn't it just scream "fall" to you? Tuck some Crispin, Honeycrisp, Granny Smith, Fuji, or Jonagold tucked into your favorite crust.
2. Apple Crisp
Apple crisp is my all time favorite happy dessert. To me, this far exceeds apple pie in the comfort food department. Just combine butter, brown sugar, oats, flour, and some sweet-tart apples, and I'm filled with delight.
3. Baked Caramel Apples
I love baked apples. They're subtle little packages full of oozing apple sweetness – and this recipes has some caramel to boot. This is the perfect simple Thanksgiving dessert.
4. Dehydrated Apple Slices
If you're experiencing an overabundance of apples, never fear! Slice them in thin slices and put them into a dehydrator, and they make great additions to winter porridge or baked goods. If you have the ability to make fruit leathers in your dehydrator, I particularly enjoy blueberry-apple leathers made with the season's frozen blueberries. Apple-strawberry also has a deliciously tart taste.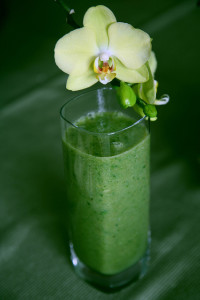 5. Apple Smoothie
All right, it's time to detox from some of those sweets, right? Let's hear it for less conventional uses of apples, such as the apple smoothie. While apples might seem like a fruit that's not particularly smoothie-friendly, there are plenty of ways of use them in a blended drink. In the summer when berries are in season, apples pair nicely with strawberries. In the fall, as winter vegetables are more abundant, go for an iron-rich apple-kale smoothie.
6. Apple Salad
As you embark on that healthy apple kick, what better way to incorporate an apple or two into your lunch and dinner menu than in an apple-based salad? Apples go particularly well with nuts, seeds, sharp cheese, and tangy vinaigrette dressings.
7. Apple Squash Soup
I love fall squash almost as much as I love apples. If you find that you have an abundance of each, then it's time to make this sweet and savory soup.
8. Apple Muffins
Trying to get apples into the lunch box? Make apple muffins! Pink Lady apples for a delicious apple that will stay sweet and tart in your muffin. The key to these delicious muffins is the spices.
9. Apple Skewers
If you're hosting a fall party or a Thanksgiving dinner, why not add some apple skewers to the menu? The sweet, tart taste of baked or grilled apples goes beautifully with many different meat dishes. Try them with traditional Thanksgiving fare or add them to a bed of quinoa or rice.
10. Apple Sandwiches
Sandwiches? Why yes! Slice your apples in thin slices and put them onto some bread with honey and nut butter, or make an apple wrap with cinnamon and cream cheese for lunch.
Are you ready to live appily ever after? What apple goodies are you cooking up this fall?