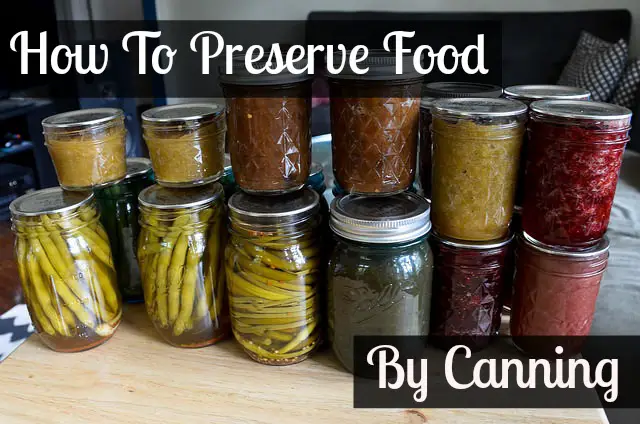 Kendra from New Life On A Homestead caught the canning bug six years ago and proceeded to stick everything she possibly could into a jar. It became a catalyst to a healthier life style as well as very beneficial to her family by enabling them to save money, eat healthier, and be less dependent on others.
We are so excited to have over 6,000 likes on our MomPrepares facebook page because we love interacting with others that are interested in being prepared for life's unforseen circumstances. Join our wonderful community on Facebook, Pinterest, YouTube, Google Plus, and Twitter by searching for MomPrepares.
Since Kendra doesn't have a basement she gave up her clothes closet to use as storage for canned food – you KNOW that she's serious about canning! Listen to the podcast to her about her favorite meals in a jar, how long canned food lasts, how you can pickle figs, how she deals with the fresh food during an overwhelming harvest, how you can start canning without buying expensive equipment, and more.
When encouraging others she knows a pressure canner might be a little scary but the modern canners are much improved and it is extremely hard to blow them up. She shows her pressure canner in action in her DVD series.
Standard Podcast

[ 36:44 ]

Play Now

|

Play in Popup

|

Download

(297)
Some recommendations mentioned in this podcast:
If you liked this podcast please share it!
We have a new podcast every Wed. Make sure you are subscribed to MomPrepares so you don't miss any! You can subscribe to our podcast on iTunes or Beyond Pod [for Android]. If you would like to be a guest on our podcast or sponsor the podcast – email momprepares@gmail.com with ATTN: podcast in the subject line.
MomPrepares loves to join link-ups and meet other bloggers. Here is the list of our favorite link-ups so you can participate too!