To the readers who may have been following our Serious Budgeting series on MomPrepares: our goal has changed. Instead of saving the $300 out of our budget for Disneyland, we have decided to donate the money to a more "worthy" cause. Due to a few small calamities (blown out tire? Hello!) we've also decided to limit the budgeting adventure to food only.
The Worthy Cause: Jesus Perez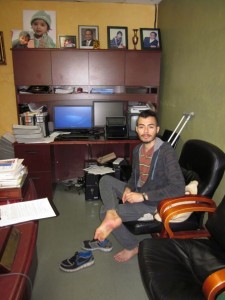 As you can read on his fundraising page, 23 year old Jesus Perez was diagnosed with Stage 4 Clear Cell Sarcoma Cancer just this February, five months ago. Jesus, or "Jesse" as family and friends call him, was a drama student at University of California San Diego until he and his family discovered rapid cancer growth in his right foot.
Jesus has gone through many surgeries, radiation "blasts," and chemotherapy trials, but they haven't helped; he lies bedridden, in and out of the emergency room, frail, and in constant pain. Unfortunately, this rare tumor is immune to conventional treatments, so the family's only hope is the Gerson Therapy Clinic, which costs $50,000 for the whole treatment – a huge expense for a family with no medical coverage.
Clear Cell Sarcoma Cancer
Clear Cell Sarcoma, or simply "Sarcoma," is a very rare disease most often found in the foot, according to Examiner.com. The average  age for infection is  20-30 years old, and this type of tumor is most commonly found in males. Sadly, this tumor is aggressive, and according to the family, his tumor has metastasized, or spread, throughout his body.
Why Did We Change Our Goal?
A few weeks ago, a young man got up in front of our church. He introduced himself as Michael Perez, Jesse's brother. He told us Jesse's story, and explained that the diagnosis was devastating to not only Jesse's scholarly pursuits (he was an avid student at UCSD, studying drama) but also his health and comfort, as the tumor causes excruciating pain.
We've since spoken further to the family, and have chosen to give our $300 (or whatever we have left at the end of the month) to Jesus Perez's fund. Seeing Michael stand up in front of everyone, talking about his brother whom he clearly loved very much, and choking up  over his brother's pain was enough to convince us to make a change. Michael would obviously give anything to save his brother, but so far they've only raised a few thousand dollars. Basically, we thought, how could we not give?
2 Corinthians 9:7  …for God loveth a cheerful giver. Right? Right.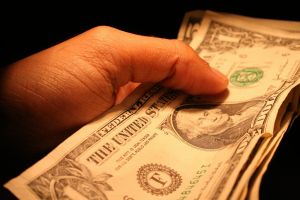 This Week's Budget: Busted
That's right – our expenses went nuts this week. The car had a blown-out tire, which had to be replaced – and I had to fill up my gas tank again, to the tune of almost 40$. So, we all sat down and decided to make our challenge food-only! That means we're still on-target for our 100$ goal, as we've still only spent 60$ on food so far. Our week one budget was around $15, week two's grocery budget was closer to $18, and this week's grocery bill was around $25! This week, green bell peppers were on sale, 5 for a dollar, and broccoli was on sale for fifty cents a pound. We've been eating lots of yummy veggies this month, so I think that this adventure will not only end up being good for my wallet, it'll be good for our overall health! Talk about a win-win!
Do you think we can save $300 for the 4JesusPerez fund?