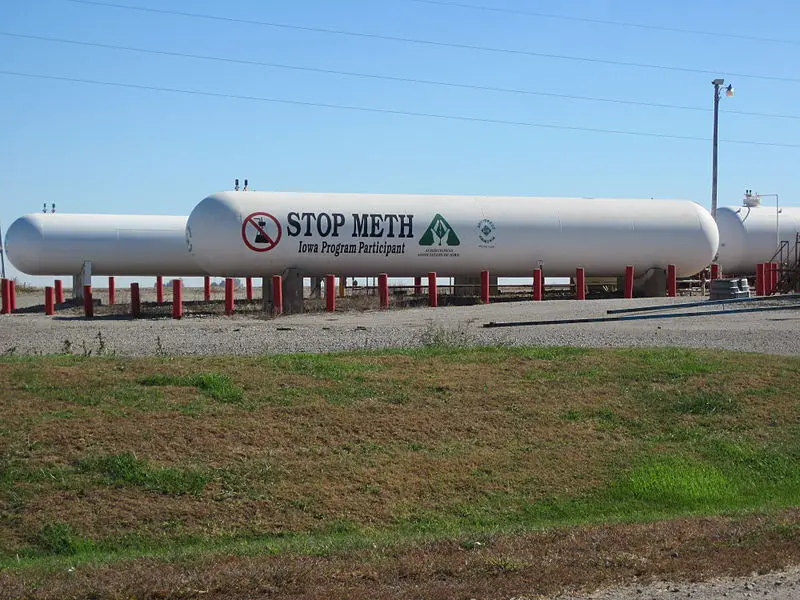 On April 17, 2013 tragedy struck – CNN estimates 15 people killed and up to 100 individuals injured, by a massive explosion in West, Texas. Around 7pm Central time April 17th, a 54, 000 pounds of an extremely toxic chemical known as Anhydrous Ammonia exploded, almost leveling the entire town of West, Texas. (Near Waco, Texas.)
What is Anhydrous Ammonia?
According to a Decoded Science article by Janelle Vaesa, "Anhydrous ammonia is a colorless gas that people will only notice effects of at levels ranging from five to 50 parts per million (ppm). Irritating effects are reached between 25 and 50 ppm and serious effects are generally reached at over 100 ppm, according to the North Dakota Department of Health." Basically, it's not something you'd want to touch, and definitely not something you would want to breath. Don't forget to read the NIOSH Pocket Guide to Chemical Hazards on ammonia.
How You Can Prepare Against This Type of Disaster
How can I be prepared against a fertilizer plant exploding without warning? That just answered the question – if you are aware of a potential threat, prepare against it. Is there a fertilizer plant nearby? Is there a nuclear plant nearby? What about a toxic waste disposal plant? Each of these plants are potentials for disasters – but how to prepare? The CDC's pocket guide to chemical hazards recommends that you prevent skin contact, prevent eye contact, and DON'T breathe it in. If you know that this kind of danger exists in your area, consider adding a Anhydrous Ammonia Kit to your Bug-Out-Bag, one for each person. (A normal face mask does not fulfill the requirements set by the The National Institute for Occupational Safety and Healt for Anhydrous ammonia – make sure you know which type of mask to get.) Each kit includes a non-allergenic, FDA-approved respirator, with a P100 particulate filter. Since the big danger here is breathing in the fumes, even if you aren't physically harmed by the explosion, it's extremely important to keep your air clean. Finally, make a meeting place. If you or your family live in an area like this, make a definite meeting place – as soon as an explosion occurs, don your respirators, and get to your emergency evacuation place ASAP. (Make sure that your meeting place is far enough away from the site that fumes won't still be a hazard.)
Prepare, Pray, and Prepare Some More
Overall, there are three pro-active ways to prevent you or your family from being in danger from the dangerous fumes of toxic chemicals in the case of an explosion or spill. First, provide your family with masks suited to filter the the type of chemical in the plant in your area. Tell everyone you know in the area where to find these and how to get them, and the danger. Second, provide an emergency meeting place where you and your family can meet and be safe – make sure your whole family knows where this place is so they can pick you up once it's safe. Finally, pray that tragedies like this won't happen, and that when they do, the fewer people injured that better.
Do you live in this dangerous type of area? If so, when will you be purchasing your ammonia respirator kit? Have you already?