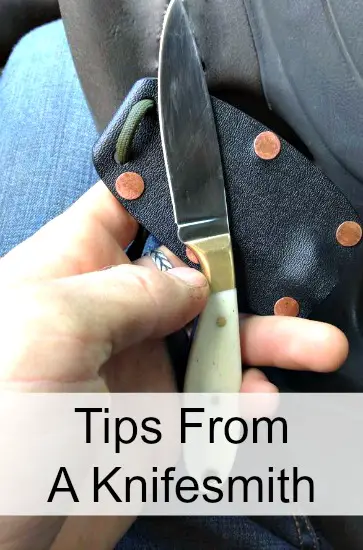 AJ Swezey from Gold Creek Rifles has been interested in knives since he was a boy. A year or so ago he was able to learn how to make them from his cousin who has been making knives for many years, and now AJ makes and sells hand made knives. He enjoys making things with his own hands and creating a good product for others.
The Provident Prepper: a common-sense guide to preparing for emergencies

by Kylene & Jonathan Jones

No one knows when a storm will hit or an economic disaster take place. Protect your family by being prepared for things like earthquakes, hurricanes, tornados, and civil unrest. The Provident Prepper is an easy-to-use guide without doom and gloom.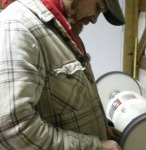 Listen to hear a basic description of what you have to do to make a knife and become a master knifesmith, reasons why buying a hand made knife is better than purchasing one from a store, knife care tips to keep your knife in good shape longer, how camel bones and mammoth fossilized ivory are used with knives, how he used his chipmunk neck knife and bowie knife while he helped fight the Carlton Complex fire [the largest fire in Washington state history at this time], what pattern welded Damascus steel is, and more!
Standard Podcast

[ 39:59 ]

Play Now

|

Play in Popup

|

Download

(379)
If you liked this podcast please share it!
We have a new podcast every Wed. Make sure you are subscribed to MomPrepares so you don't miss any! You can subscribe to our podcast on iTunes , Stitcher, or Beyond Pod. If you would like to be a guest on our podcast or sponsor the podcast – email momprepares@gmail.com with ATTN: podcast in the subject line.
Tip: Read about the Best Knives for Homesteading Women
MomPrepares loves to join link-ups and meet other bloggers. Here is the list of our favorite link-ups so you can participate too!