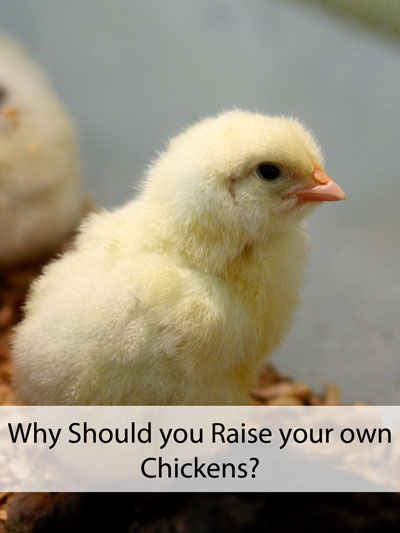 We've talked recently about raising chickens from eggs, and recently reviewed The Urban Chicken by Heather, The Homesteading Hippy. As you can see, we like chickens. And, as any prepper knows there's more to being prepared than having a superb bug out bag and an extensive stockpile. The prepper lifestyle includes being able to live off the land and doing what you can with what you have. I've found chickens to be an excellent resource to have. The best part is, they don't take up a lot of room and require very little space and maintenance. They may not be cuddly napping companions, like some dogs or cats, but they provide so much more.
Meat: Chemical-free Meat is Much Healthier
I'm always skeptical about meat sold in grocery stores. That's why I prefer to eat deer meat or buy meat from friends who raise their own animals. Chicken is an excellent source of protein. A 3.5 oz chicken breast has around 30 grams of protein and it can be cooked in so many different ways. I love it barbequed, baked, fried, in soup or enchiladas… my list could go on and on. Granted, it's a bit trying to clean chickens the first time you try your hand at it, but it's well worth it. If you want to really go healthy and know what's in your meat, you can Make Your Own Homemade Chicken Feed for Healthy and Inexpensive Flocks.
Eggs: A Food Source and a Way to Increase your Flock
The health benefits of free-range eggs are enough to convince us to raise our own chickens. But, some people eat more eggs than others and those health benefits can add up! If you aren't a big meat eater, then you can always get a good quantity of protein just from the eggs you gather. A large egg has 6 grams of protein. Nutritionists suggest taking your weight and multiplying it by .37 to figure out how much protein you should intake daily. For instance, a 150 pound person should eat approximately 55 grams of protein…which would be around 9 eggs. This might seem like a lot of eggs, but think of all the ways you can cook them; boiled, fried, scrambled, in an omelet, turn them into custard, etc.
Besides being a source of food, you can incubate fertile eggs collected from your own hens and hatch them out. As long as you have a rooster who's doing his job, then you should be able to increase the size of your flock with ease. I've also had a lot of people purchase chicks from me in the spring, as well as eggs, so you might also find raising chickens to be a source of additional income.
Read Raising Chickens for Eggs in Your Own Backyard for more information on the breeds and the types of housing they need.
Manure: Fertilizer for Gardens and Flower Beds
I line the floor of my chicken coop with fresh straw from time to time. As the chickens scratch around in the straw and it becomes mixed with their own manure, this combo makes an excellent fertilizer for the garden. Even fresh chicken manure can be used right away when it's already mixed with straw. When I was growing up, my parents would make what they called 'manure tea'. They had a metal barrel with a spigot at the bottom of it and would fill it with water and chicken manure. Then the top of the barrel was covered with a thick piece of black plastic to allow the sun to heat it up. When it came time to fertilize the plants, they'd get a pitcher full of manure tea to pour on the plants. A little bit goes a long way!
Pest Control: Protect your Veggies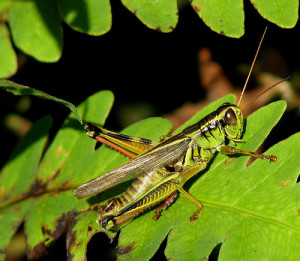 Chickens are an excellent form of pest control. They will eat most bugs and they also scratch around the plants to keep weeds from growing. You might want to wait until your plants are large enough that they won't be dug up by the chickens scratching around them. If you allow chickens out in the garden too soon, you won't have much of a garden left, because they will eat the seeds and any tiny plants they think to be tasty-looking.
For what reasons would you raise your own chickens?
Additional Backyard Chicken Resources