Fall blooms offer many beautiful colors and vibrant arrangements. However, purchasing flowers from a store or flower shop that are already arranged can be expensive. The least expensive method to brighten up your home with fall floral arrangements is to purchase small bunches of flowers and make your own arrangements.
These five inspiring arrangements will have you feeling like a florist professional in no time.
Don't feel like spending a lot of time or money on flowers that will be dead in a week? This tutorial is perfect for you. This arrangement is made from silk flowers purchased at a hobby shop. I love how you can use a variety of textures in this arrangement that you can't really get when you use real flowers.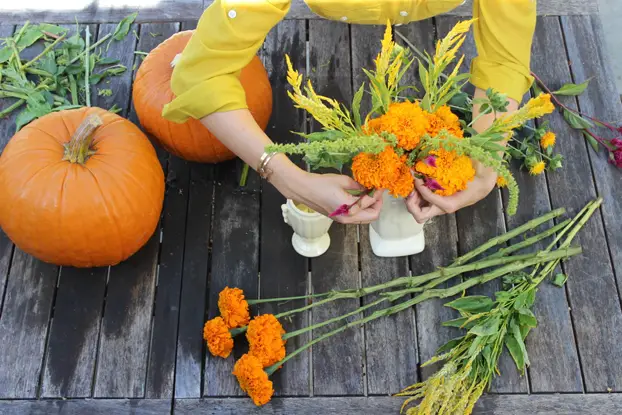 How to Make a Fall Floral Arrangement – A Fab Life
I love how detailed this tutorial is. It offers tips not only for arranging the flowers, but also for choosing the right kind of flowers for the feel that you want to achieve in the bouquet. It also offers tips for making a large or small arrangement. This guide is perfect for creating a variety of bouquets for a party or other event.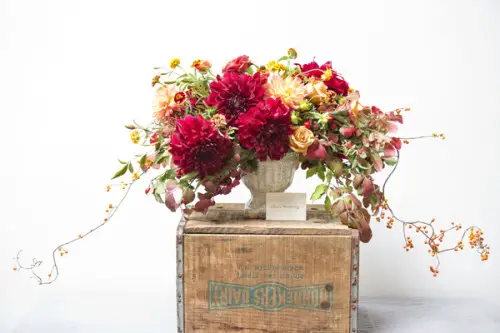 This tutorial is really cool because it shows you how to wrangle difficult flowers and help keep them in the shape you want. I always have trouble getting my flowers to stay in the position where I want them, so the tip about using chicken wire to hold the flowers in place is perfect for me!
This fall bouquet is perfect for preppers. It is made using flowers and vegetables from your own garden. I love the idea of using things that you already have at home to build the perfect fall arrangement. If you have any left over squash, flowers, and leaves in your garden, you can create an unusual and beautiful arrangement without spending a dime.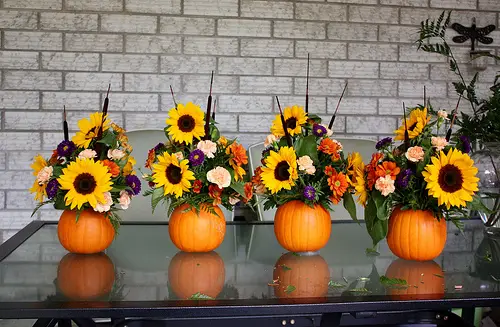 This arrangement uses small pumpkins as a base. I think the pumpkins make super-cute vases. If you want this arrangement to last for more than a couple of days, you might want to use fake pumpkins as the base. A real open pumpkin as the base will mold quickly. Definitely follow the advice to use floral foam in this arrangement to avoid the fast growth of mold.
Making Fall Bouquets the Prepper Way
How do you arrange your floral bouquets in the fall? Do you have any special tips or tricks to share?