These days with heating costs continuously on the rise we're setting our thermostats lower in order to cut heating costs. Oh sure wearing an extra sweater is good but when you need a little extra warmth an you're in a relatively small room then this actually works!
What you'll need:
(Important – the small clay pot must not have a hole, if it does stuff it tightly with aluminum foil. The larger pot must have a hole.)
Instructions:
In the loaf pan place four tea light candles and light them. Position the smaller clay pot over the pan and then place the larger clay pot over the smaller one. The gap between the two pots enables a flow of air that then passes warm air around the room.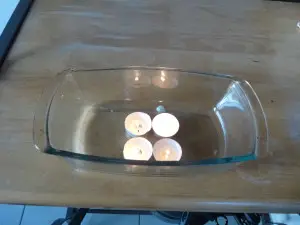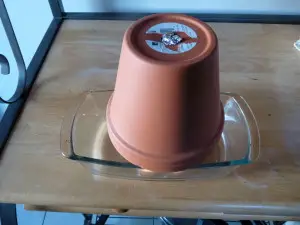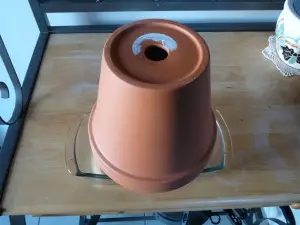 CAUTION
For safety, please proceed with caution.
As with any candles, never leave unattended. Always blow out the candles if you're leaving the room longer than a bathroom break.
If the tea lights you use are not beeswax then remember that paraffin is toxic! I highly recommend these candles (Amazon).
The clay pots and loaf pan will become VERY hot! DO NOT TOUCH THEM without oven mitts otherwise you can burn yourself.
It's that simple! This even works if you're in a larger room and you're in one position – like watching television or surfing the net! It won't heat an entire large room but it adds warmth to where you are!
Let me know in the comments whether you tried this DIY emergency room heater or if you have any questions.