What is Birch?
Boasting a balsamic aroma, Birch Essential Oil is a derivative of the Betulaceae family, Sweet Birch (Betula lenta) and White Birch (Betula alba).
Sweet Birch is approximately 25 meters long with a cone-shaped appearance. It is indigenous to southern Canada and the southeastern USA. Its leaves are brightly colored green and the bark has a reddish-brown hue.
The White Birch has slender scaly branches and is indigenous to the northern hemisphere. It is about 20 meters long with light green egg-shaped leaves.
The smell of birch tree oil doesn't have the same "woody" aroma as other tree oils. Instead, it has a minty scent similar to that of Wintergreen.
Birch Essential Oil Uses
Birch Essential Oil varies in usage depending on the tree of extraction.
The essential oil extracted from Sweet Birch is not used in aromatherapy. It is, however, extensively used in chewing gum, root beer, toothpaste, and others in small amounts.
On the other hand, twigs and leaflets of the White Birch were tied together and used in saunas for skin toning in Scandinavia. Today, the essential oil extracted from White Birch is used in a plethora of situations.
Hair Rinse
According to Professor Atta-ur-Rahman, Betula essential oils (Birch) is a great antiseptic used mostly in hair products. [1]
When added to water and used to rinse the hair, Birch Essential Oil fights against dandruff and adds lustre to the hair. Add a drop of birch to your shampoo and wash as usual.
As essential oils are more potent and effective when combined, you can create your own birch blend. For hair moisture, add two drops of birch to your coconut oil.
Massage Oil
When used in massage oils, Birch Essential Oil can improve blood circulation and eliminates toxins.
To apply topically, add no more than 2 drops of birch to the affected area. The oil can also be massaged into the neck and shoulders as a tension buster.
If you're nursing or pregnant, consult your doctor prior to using birch. Do not apply Birch Essential Oil directly to broken or damaged skin.
Creams, Soaps, and Ointments
The crude tar in birch is utilized in ointments and cream to combat dermatological conditions.
Bath Time
To release tension and muscle ache, some people use Birch Essential Oil at bath time. Add 5 drops of the oil to your bath water and relax.
Birch Essential Oil Benefits
Birch differs in species, be careful which you choose to use.
Sweet Birch is also known as southern birch, mountain mahogany, capinefolia, mahogany birch, and cherry birch. It contains mostly methyl salicylate and is harmful, even poisonous, when concentrated. [2]
White Birch is also known as silver birch, birch pendula, birch odorata, and European White Birch. It should not be confused with Sweet Birch and it's non-irritant and non-toxic.
You can expect these health benefits from using Birch Essential Oils.
Boosts Oral Health
Birch is the ideal solution for oral health. The antibacterial, astringent, and antimicrobial properties of the oil remedies stink breath, toothache, and gum disease.
It is used as a rinse for the throat. To make a gargle solution from birch, mix a drop of birch and spearmint (peppermint is a suitable alternative) in a container with water.
Gargle the solution once in the evenings to keep prevent infections and fortify the gums. Do not ingest the solution.
Relieves Headache and Migraine
The anti-inflammatory and analgesic properties in birch relieve headaches. To make your own solution, mix birch with a carrier oil and massage at the forehead.
This can be a natural solution for your migraines instead of using prescription drugs. For intense migraines, add birch to a soft cotton pad and hold at the forehead.
Eases Discomfort from Arthritis and Rheumatism
Birch Essential Oil naturally reduces tension, swelling, and pain due to several properties present in the extract. It's ideal for people who work out and feel concentrated pain in the joints and muscles.
For effective muscle pain treatment, use birch with a carrier oil such as coconut. Ensure that the oil you're using for topical treatment is Betula alba (White Birch).
To make your own blend, use 3-6 drops of birch oil with 30 ml of a carrier oil of your choice.
Remember, birch is a potent extract. Adjust how many drops you use depending on the severity of pain. For light pain, using 2 - 3 drops of birch oil will suffice.
The blend is most effective when massaged until warm. Hence, it's best to apply before going to bed. The oil will take effect quicker as the pores open easier when the environment is warm enough.
Birch can also be applied to your bath water to alleviate aches from arthritis and rheumatism. Add 4 drops of birch oil to your water, sit back, and let it soak in.
Tones the Skin and Tightens the Muscles
Birch oil provides balance for combination skins. The astringent components of the oil tighten the skin, thereby giving it a younger and more relaxed look and feel. The oil gives life to dull and aged skin.
Do not use more than 2 drops of oil on the skin.
Birch is 90% methyl salicate. It should not be used on children, when pregnant, or breastfeeding.
Heals Minor Wounds and Scrapes
Birch Essential Oil has antifungal and antibacterial properties. The antimicrobial agents stop and destroy some microorganisms. This prevents the spreading of infection from wounds and accommodates fast healing.
Do not apply directly to open wounds and make sure to dilute prior to applying.
Stimulates Kidney Function and Fights Against Urinary Tract Infections
Birch contains properties that energize the kidney's function. It also enhances the amount of urine produced which cleans the kidneys and bladder.
It is commonly used to combat urinary tract infections and kidney stones.
Other health benefits of Birch Essential Oil is said to aid with poor circulation, oedema (edema), and obesity.

Use This Infographic On Your Blog
Birch Essential Oil Research, Facts, and Studies
To highlight the impact birch can have on lives, several studies have been conducted over the years. Some studies showed tremendous results that might provide opportunities for further research and inventions.
Below you'll find a few studies carried out on birch that could impact lives for the better.
A Study to Evaluate Birch Bark Extracts to Fight Against Cancer Cells
A group of compounds consisting of cancer-fighting agents, Pentacyclic Triterpenes, were researched and studied. This compound, containing betulinic and betulin acid, were found in birch barks.
An advanced method was used to extract betulinic and betulin acid from the bark of Betula pendula (White Birch).
The study revealed that the bark extracts from birch could prevent the proliferation of cancer cells. [3]
Betula alba Investigated For Possible Use in HIV/Aids Management in Ghana.
A study investigated the use of Betula alba (White Birch) to determine its efficacy in controlling HIV/AIDS in Ghana.
The study revealed that Betula alba had potent properties that stimulated the immune system and inhibited the growth of certain microorganisms.
The research concludes that White Birch could be used in HIV/Aids management. [4]
Conclusion
The health benefits of Birch Essential Oils are immense. However, the oil should be administered with care. Birch Essential Oil is a potent extract and could make you sick if administered in high doses.
Always dilute Birch Essential Oil with water or a carrier/vegetable oil. It is most effective when used as a blend.
Birch Essential Oils differ so ensure to pay keen attention to the type of extract you're buying. Essential oil extracted from White Birch (Silver Birch) is used in aromatherapy but Sweet Birch isn't.
To conclude, be wary of where your Birch Essential Oils are bought. Use only 100% authentic essential oil.
Safety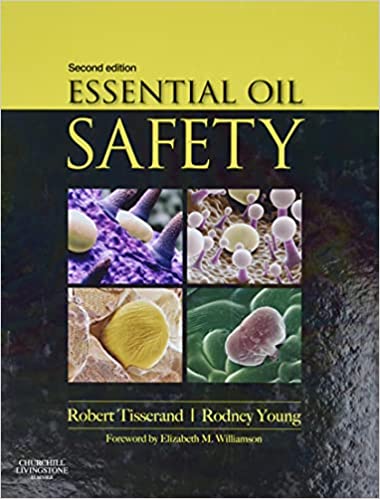 Correct selection and use of essential oils is crucial to ensure that you enjoy the best benefits of oils, without any of the downsides. Remember, some essential oils can be very potent and powerful. We therefore highly recommend this book to all of our readers: Essential Oil Safety: A Guide for Health Care Professionals 2nd Edition