What is Spikenard?
Spikenard is a delicate scented herb. It is similar to the Indian Valerian (V. wallichii) and common valerian (Valeriana officinalis) which belong to the Valerian family.
The strong rhizome root herb is available in several species. Close relation is shared with the Chinese spikenard (N. chinensis), which is also used to extract an essential oil.
Spikenard is different from spike lavender (Lavandula latifolia) or aspic and the musk root (Ferula sumbul) and should not be interchanged. While they are taken from the same area and do share some similarities, they are distinct.
Although spikenard is also referred to as nard and 'false' Indian valerian root oil, several other plants are often sold under the 'Indian valerian root' label.
When extracted, the essential oil has several principal elements. These include borneol, terpineol, bornyl acetate, pinenes, eugenol, terpinyl valerianate, and a few others. These constituents all contribute to the impact of the oil when used.
Spikenard Essential Oil Uses
The use of spikenard essential oil is ancient. It was mostly used by the Egyptians and may have been the oil Mary used to anoint Jesus. [1]  
The celebrated oil also found favor in the eyes of Roman perfumers and was sourced to prepare their glorified scented oil, nardinum.
While spikenard oil has made its mark in history, it is still widely used today.
Deodorant
To use spikenard as a deodorizer, add 2oz of water in a bottle, preferably one with a nozzle. Add 15 drops of spikenard oil to the water and shake to distribute evenly. Use the mixture as desired to kill odor.
The oil can also be added to your diffuser to kill odor more quickly. Add 3-4 drops of oil to your diffuser and enjoy the woody sensual aroma of spikenard.
Laxative
Nard can be used to loosen the bowels, relieve tension, and prevent constipation. To use, massage 1-2 drops of oil over the abdominal area. Blend with a carrier oil to dilute and apply several times throughout the day.
Sedative
If you are struggling to sleep at nights, spikenard is your go-to oil. The sedative action of the oil promotes a good night's rest. To get the sleep you deserve, mix a single drop of spikenard and lavender to massage your feet. Put on a pair of socks after the application.
Skin Care
Add 2 drops of spikenard to your favorite moisturizer to promote healthy beautiful skin. Spikenard is non-sensitizing and non-poisoning. However, for hypersensitive skin, it is best to use nard along with a carrier oil.
Spiritual Uses
Spikenard was prominent in ancient Egypt because of its spiritual uses. The oil, along with other ingredients, was added to 'Kyphi', an Egyptian fragrance, which was set aflame at dusk. This practice was to ensure the return of the sun the next day.
Nard was also significant in Hebrew traditions. As an element of HaKetoret, a holy incense, it was burned throughout Jewish temples. When translated, the Greek term denotes purity and sincerity.
Spikenard Essential Oil Benefits
Once spikenard essential oil is regularly used, whether for aromatherapy or home use, you can benefit immensely from the purity of the oil. However, it is best to learn how to use spikenard for best results.
Relieves Constipation
Constipation makes it difficult for you to perform and enjoy your daily activities. It can even cause excessive straining and anxiety. Some have developed hemorrhoids due to frequent unsuccessful strains to remove waste from the body.
The laxative properties of spikenard make it easier to go to the bathroom. The oil increases bowel movement and relieves constipation.
Promotes Tranquility, Calm, and Sleep
To function at your best, enough rest is needed. If you suffer from insomnia, spikenard essential oil can put a stop to your restless nights.
The oil works in two stages. Not only does the oil calm the physical body, but it influences your emotions and feelings. It gives you peace of mind and reduces stress, tension, and anxiety. Add 4 to 6 drops of oil to your diffuser and let the aroma soothe your heart and mind.
Promotes Healthy and Fresh Air
The deodorizing attributes of nard creates and nurtures a clean and fresh atmosphere. The oil kills odor, leaving your home smelling sweet and spicy.
Spikenard can be used as an alternative for conventional deodorizers and air fresheners. The foregoing has artificial fragrances which might cause headaches and allergic reactions. However, spikenard is natural and non-irritant.
The antibacterial properties of the oil also kill bacteria and microorganisms in the air.
Prevents and Reduces Fever
Spikenard is known as an antipyretic herb. That property of the oil is used as a mechanism to fight against fever by lowering body temperature.
To use nard oil as an antipyretic, mix about 2- 3 drops per teaspoon of carrier oil. Add the oil to the forehead, back of the hands, and neck.
Ease Swelling, Tension, and Redness
The anti-inflammatory properties of spikenard fight against swelling, tension, and redness. The oil relieves inflammation in all parts of the body, but is especially effective in the respiratory, digestive, and nervous system.
To use spikenard essential oil to ease inflammation, add 3 drops of oil to 1 tsp of carrier oil.
Kill Bacteria and Fungus
Nard has bacterial and fungicidal properties. Add the oil to your cleaning agents to rid your home of microorganisms such as mold and mildew.
The oil can also be used to clean surfaces, including kitchen counters, and pantries. It can either be used diluted or as is for cleaning.
Clean Wounds and Cuts
The antifungal and antibacterial agents of the oil is ideal for cleaning scrapes, wounds, and cuts. The oil works by stopping the spread of infections, which increases the rate at which wounds heal.
Use the oil if you are struggling with terrible cases of athlete's foot, tetanus, and toenail fungus.
Promotes Beautiful and Healthy Skin
Itchy skin can easily turn into scars and sores. Instead of irritating the skin with your fingernails, massage nard to the area to stop itchiness. This promotes healthy and beautiful skin.
To treat skin issues including dermatitis, eczema, and psoriasis, spikenard can be applied topically. The oil can be added to your moisturizer, but is more effective when used without. To create your own blend, combine 2-3 drops of nard with coconut oil or any other carrier oil.
Stimulate the Uterus and Ovaries
Spikenard oil excites the ovaries and uterus when estrogen and progesterone are secreted. The oil keeps the reproductive organs lively and healthy and is especially helpful when you are trying to reproduce.
Beat PMS and Menstrual Cramps
You can never get enough of those mood swings and tantrums that come along with PMS. Menstrual cramps are also powerful enough to leave you wining on the floor like a baby. Menstrual cramps are painful, but they don't have to be.
Use spikenard regularly to lessen those terrible monthly encounters. In addition to using the oil in your diffuser, add a drop of nard to your palm and massage at the lower abdomen.
Use This Infographic On Your Blog
Spikenard Essential Oil Research, Facts, and Studies
The Antioxidant Components of Nardostachys Jatamansi May Reduce Stress Levels
The rhizomes of spikenard have been used in traditional Hindu medicine as a sedative. In this study performed on rats, spikenard was assessed to determine its impact as a stress-relieving agent. [2]
Study Reveals That Nardostachys Jatamansi May Impact Glioblastoma, an Aggressive Brain Cancer
Throughout the years, treatments such as chemotherapy and radiotherapy have proven ineffective against Glioblastoma. However, plant-based treatments have shown meaningful results and have minimal side effects.
Research of Nardostachys Jatamansi rhizome extract showed tremendous effects against brain cancer. The extract from Nardostachys Jatamansi rhizome was nontoxic to normal cells.
In conclusion, the research revealed potential. Through advanced study and research, spikenard rhizomes might prove effective as a therapy to control glioblastoma. This could either stop the growth or formation of tumors in the brain. [3]
Nardostachys Jatamansi Might Pacify Schizophrenic-Like Syndromes Caused by Ketamine
Spikenard, when used in a study of rats, showed promising results. Observations revealed that Nardostachys Jatamansi does control schizophrenic behavior that has been caused by ketamine. This was because of the ethanolic effect of spikenard which protected the rat's neurons.
The successful execution of this study could provide further avenues for growth. This indicates that extracts from spikenard could be used to treat schizophrenic like syndromes. [4]
Spikenard, Among Other Essential Oils, Shows Promising Results in Stopping Inflammation, and Other Problems
Along with nine other essential oils, spikenard was researched and observed to determine how beneficial they are to human cells. From this study, it was revealed that spikenard had sedative effects when inhaled.
The sedative impact of the plant may have contributed to its anti-inflammatory action. The study also showed the wound-healing and immunotherapeutic activity of the oil. [5]
Conclusion
The spikenard plant is renowned for its benefits when used. Not only is the oil used today, but it was highly esteemed in ancient Egypt for spiritual practices and fragrances. Spikenard root was commonly used in capsules and teas.
However, never intake the oil internally. While the oil is non-irritant, it is best to consult a doctor before using if you are pregnant or breastfeeding.
Spikenard essential oil is a beautiful oil and is especially loved for its woody and sensual aroma.
When buying the oil, ensure to use a reputable company. This is to ensure the purity of the oil.
Sources
The Holy Bible; John 12:3
Safety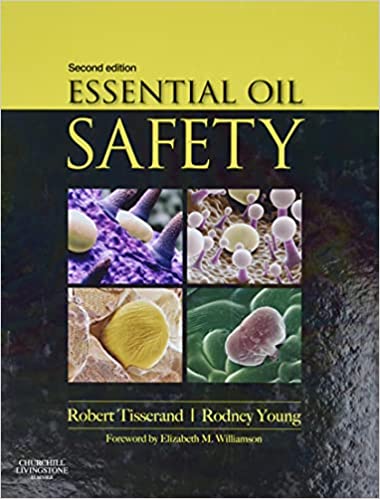 Correct selection and use of essential oils is crucial to ensure that you enjoy the best benefits of oils, without any of the downsides. Remember, some essential oils can be very potent and powerful. We therefore highly recommend this book to all of our readers: Essential Oil Safety: A Guide for Health Care Professionals 2nd Edition