The art of stacking firewood varies from person to person. You have those who could care less what it looks like, as long as the pile is out of the way, then you have others who put a bit more effort into stacking their firewood. I think there are a few determining factors behind firewood stacking methods; (1) the amount of wood you have to stack, (2) the location of where the stack will be, and (3) whether or not you care how the finished pile looks. Here's a look at some fun pics of different methods of stacking wood, as well as a few articles you might find helpful.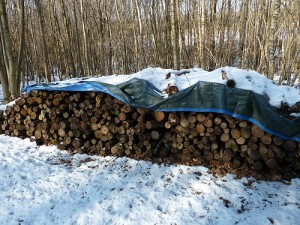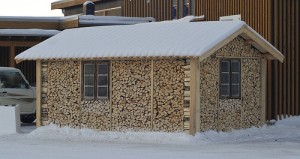 Here's an article that demonstrates a few different methods of stacking firewood. There are pictures of the final product and the author not only gives you a How-To for each pile, but also the good and the bad of the outcome.
If you're just looking for the basics of firewood stacking, then this article will be helpful. This is for the "no frills" wood pile. Not the one that consists of chucking the wood randomly on the ground, but for a nice looking stack you can utilize.
A few styles of firewood stacking are mentioned in this article, as well as why they are good. Each type of pile is discussed a bit and the author draws attention to the areas that make the stacks very effective at keeping the wood organized and dry.
In case you need a visual on how to stack wood, take a look at the demonstration in this video. It's short and to the point.
Ultimately, all you need is time and a place to stack your firewood. The method you use is up to you. Who knows, you might decide to do it one way one season and switch things up the next. As long as you're able to keep your firewood nice and dry, you're doing it right!
What methods of firewood stacking do you generally use?