What is Tuberose?
Polianthes tuberosa is a highly fragrant night flowering plant. It is pollinated by moths. Contrary to its name, it is not related to the rose. Instead, the plant has tube-like roots that gave it the moniker we know today. It is related to the jonquil and narcissus.
Because of its night-flowering characteristics, it is also known as 'night queen' or 'mistress of the night.' You may hear the volatile oil or absolute referred to as 'night queen oil.'
The tuberose is native to Central America and Mexico. It has been introduced in Hawaii and is grown for production in China, Egypt, France, and Morocco.
Tuberose is usually found as an absolute. The difference in essential oils and absolutes, in simple terms, is that the oils are typically extracted through the process of steam distillation. Some flowers, however, are too fragile to go through steam distillation. [1]
These flowers include jasmine, rose, and tuberose, among others. Concretes and absolutes are extracted through a complex chemical process called solvent extraction. They may also be derived through enfleurage, which uses either vegetable or animals fats.
Because some of the chemical residue is left behind and the concrete or absolute is so highly concentrated, they are generally not used widely in aromatherapy. More often, you will find absolutes used in perfumes.
Tuberose absolute is made through this solvent extraction and is an orange to dark brown paste-like substance. If you find an actual essential oil of this plant, it is obtained through the steam distillation of the concrete. This oil is often adulterated or diluted and is expensive.
Tuberose essential oil and absolute blends particularly well with other florals like Gardenia (Gardenia jasminoides), Jasmine (Jasminum officinale), Neroli (Citrus aurantium var. amara), Peru balsam (Myroxylon balsamum var. pereirae), and Ylang Ylang (Cananga odorata).
Tuberose Essential Oil Uses
Because of the high concentration of this oil and the chemicals left behind, tuberose is mainly used in high class perfumes. You will often find it in very floral perfume blends.
A patch test is advised prior to using this oil or absolute as it may cause a reaction on sensitive skin. If pregnant or breastfeeding it is wise to stay away from Tuberose.
Besides perfumes, tuberose is sometimes used commercially as a flavoring for confectionary treats and some beverages.[2]
Perfumes
Because of its deep floral aroma, Tuberose is often used in both commercial and home perfumery. It is a very feminine middle note.
Perfumes are made by layering base, middle, and top notes. The base notes are determined and combined first and left to meld before adding the middle note layer.
Finally, top notes are added. These are the notes that are first smelled in a perfume and are the ones that dissipate first leaving the longer-lasting scent of the middle notes.
For a sweet and spicy floral middle tone, Valerie Worwood recommends a combination of tuberose blended with:
Carnation absolute (Dianthus caryophyllus)
Jasmine absolute (Jasminum grandiflorum/officinal)
Orris (Iris pallida)
Rose Maroc (Rosa centifolia)
Ylang Ylang (Cananga odorata var. genuina)
Massage
Massaging with a blend that includes Tuberose can be quite relaxing. It is spasmolytic, which mean that the oil can help calm muscular spasm.
Tuberose also has a mild narcotic effect and is very relaxing, which can be quite beneficial to those suffering stress or insomnia. Because of the chemical residue often present, the oil or absolute should be used in lower quantities in blends.
Hypnosis
Essential oils can be very helpful in inducing hypnosis. If you are perfecting your self-hypnosis and meditation, tuberose can be a useful addition.
Other absolutes good for this are Hyacinth (Hyacinthus orientalis), Jasmine (Jasminum grandiflorum/officinal), and Lotus (Nelumbo nucifera).
Oils that can be good for self-hypnosis and meditation include Frankincense (Boswellia carterii), Geranium (Pelargonium graveolens), Spikenard (Nardostachys jatamansi), and Vetiver (Vetiveria zizanoides).
Tuberose Essential Oil Benefits
Eases Depression and Stress
Tuberose essential oil and absolute is an antidepressant that provides calming relief in stressful situations. It is a hypnotic and sedative oil that can help relieve restlessness, nervousness, and physical tension.
For these benefits, you can diffuse the oil in a blend or add one drop of the oil into a massage blend if a skin patch test is performed and there is no reaction.
This oil should not be used on its own or in large quantities because of the chemicals that are leftover from the solvent extraction. They can cause side effects in sensitive people like headaches. If this occurs, discontinue use and get some fresh air.
Promotes Assertiveness
Besides being a calming oil, this oil is purported also to help the meek be more assertive. Changes do not happen overnight and just smelling the oil is not going to have a massive effect. But inhalation of the oil in a blend or diffuser over time can provide emotional strengthening.
Try the following in a body oil blend for lending a calm, overall assertiveness to your mood:
10 drops May Chang (Litsea cubeba)
6 drops Bergamot (Citrus bergamia)
2 drops Tuberose (Polianthes tuberosa)
Add one to two drops of the above recipe to a teaspoon of carrier oil for a body oil. You can also add two or three drops in your shower, or add a few drops to diffuse in your home.
Use This Infographic On Your Blog
Tuberose Essential Oil Research, Facts, and Studies
Tuberose is one of the lesser-known and lesser-used oils. This is in part because of its expense, rarity, and often adulterated or diluted nature.
It is also one of the less-studied of the oils. Nevertheless, some interesting studies about the volatile oils of Polianthes tuberosa have been conducted.
Antibacterial Activity
Floral extracts were studied to determine their actions against both gram-positive and gram-negative bacteria. The flowers studied besides tuberose were evening primrose (Primula rosea), lavender (Lavandula angustifolia), and palmarosa (Cymbopogon martini).
The researchers began with a 10 percent concentrations and worked up to 100 percent. The 2009 study concluded that each plant's volatile oil had inhibiting effects on the bacteria. The higher the concentration, the more inhibition was shown. [3]
Student's Testing Anxiety
In traditional Iranian medicine, anxiety is caused by heart and brain disease. They believe the best basic medicine for this is the use of aromatic substances.
In a study in 2016, researchers performed a randomized clinical trial involving 54 seventh grade students separated into two groups. All students filled out questionnaires and the groups were completely random.
One group then inhaled tuberose essential oil on a handkerchief for 15-20 minutes while taking an exam. The control group received a placebo to smell.
The researchers then had both groups fill out test anxiety questionnaires again. They found that the students that inhaled the oil from the tuberose had a significant decrease in anxiety. [4]
Conclusion
Tuberose essential oil is usually found as an absolute, although there is an oil made from the Tuberose absolute.
The oil is one of the more expensive and rare ones. It is often adulterated or diluted. The absolute is made through solvent extraction instead of steam distillation and traces of the chemicals of the process remain to a small percentage.
Tuberose should not be used by those pregnant or nursing, and the chemical residues can cause negative reactions in sensitive people. It can likewise cause a skin reaction, so a patch test must always be performed.
The volatile oil is rarely used in therapeutic aromatherapy and is more often utilized as a perfume ingredient in more expensive floral perfumes and in rarer cases, by the home perfumer.
When used in aromatherapy, the oil can be beneficial for self-hypnosis and meditation. It is a calming oil that can help one be more assertive, yet is just as effective at battling insomnia.
Safety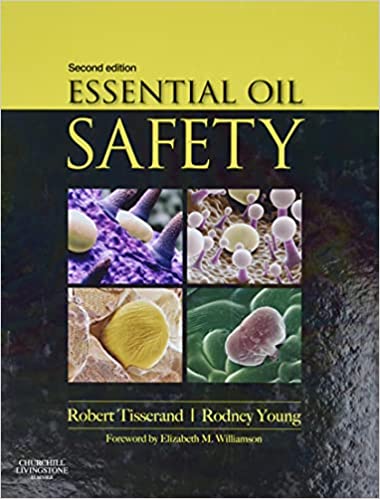 Correct selection and use of essential oils is crucial to ensure that you enjoy the best benefits of oils, without any of the downsides. Remember, some essential oils can be very potent and powerful. We therefore highly recommend this book to all of our readers: Essential Oil Safety: A Guide for Health Care Professionals 2nd Edition