Anyone that loves aromatherapy and essential oils likely has at least one aroma diffuser.
Unfortunately, some come with instructions that are sparse or non-existent, depending on where you purchased it, whether it was given to you, or if it came from overseas.
This lack of instruction can have you winging it when it comes time to clean your precious scent-sational necessity. You know it needs to be done, but how? When?
We are here to help you out. Say goodbye to harmful molds and goodness knows what else clogging up your prized possession, and hello to cleanly diffused molecules, every time.
How do you clean an essential oil diffuser?
Unfortunately, the answer is not as simple as that. When you ask how to clean your diffuser one of the first question that needs to be answered is, what type of oil diffuser do you have?
Not all essential oil diffusers are the same. The two most popular types are ultrasonic and glass oil diffusers.
But with constant or even infrequent use, buildups of oils and the effects of standing water can take a serious toll.
Your problem with the diffuser could be that it is turning off, not misting, not smelling, smells like mildew, or is not working altogether. So, the first step of troubleshooting is to figure out the type of aromatherapy diffuser you have, then what it is doing, and go from there.
Some of the best ways to clean home diffusers could be with vinegar, without vinegar, with citric acid, without citric acid, and more.
Likely, whatever is going wrong with it comes down to you just needing a little know-how to get it working again.
And that comes down to cleaning.
In all cases of electric diffusers, unplug before attempting to clean. Also, be aware that you may void your warranty on the diffuser if you clean it incorrectly.
Let's look at some of the more popular diffusers on the market and how to clean them:
doTerra Diffusers
There are multiple diffusers available from doTERRA. For the Aroma Ace diffusers and doTERRA Cloud™, clean the nozzle before switching oils by submerging it in alcohol for 30-60 minutes or rinsing it under water for a quick clean.
For the Aroma Lite, Lotus, and Petal Diffusers, avoid the operating buttons by pouring the water from the rear of the unit. Then use a cotton cloth, foam brush, or a light detergent. Do not use harsh chemicals.
After your diffuser is rinsed and dried, use a Q-tip dipped in rubbing alcohol to clean the ultrasonic disc in the unit.
Once a month, perform a deep clean by filling your unit half full of water. Add 10 drops of white vinegar. Run for five minutes and drain. Dip a cotton swab in the vinegar and wipe the tight spots. Rinse with clean water and then dry.
Essential Oil Burners
A simple essential oil burner works with water and a little essential oil in a dish above a tea light candle.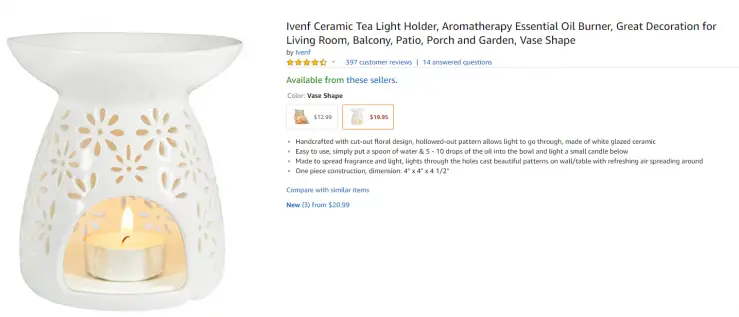 In this case, you can wash the burner with a mild detergent. If that doesn't work, fill the reservoir with liquid detergent and then top with baking soda.
Let sit for a couple hours, then wash clean. Don't forget to clean the carbon buildup from the candle to keep your burner in tip-top shape.
If you have a more delicate version, use hot water, or hot water with mild detergent and a soft cloth.
Glass Oil Diffuser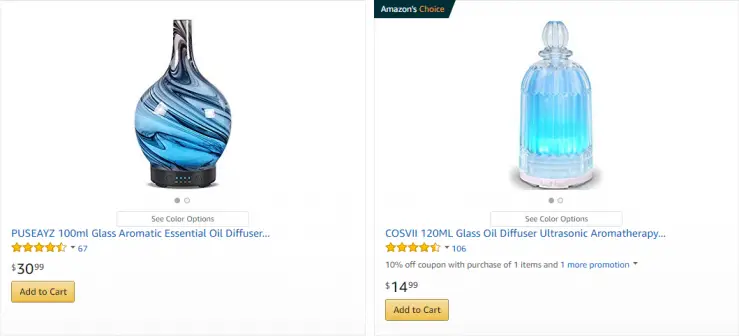 Nebulizing glass diffusers are delicate, but still must be cleaned at least once every seven days. Carefully add a few milliliters of rubbing alcohol to the reservoir. Run the diffuser for 5-10 minutes. Drain and let dry completely before using.
Greenair Diffuser
The Greenair system should be wiped down after every other use. To avoid residue buildup, wipe the ultrasonic disc with a Q-tip soaked in rubbing alcohol.
Gurunanda Diffuser
Gurunanda recommends cleaning the diffuser at least every three days or when changing oils. Unplug it, then wipe down the outside of the unit with a clean cloth. Then, clean the inside with the cloth and use a cotton swab to get into the tight spots.
Do not use abrasives, harsh detergents, or solvents on the unit.
Nature's Truth Diffuser
A Nature's Truth diffuser should not be washed. However, it is simple to clean by wiping off the bottom with a clean cloth. If there appears to be additional buildup, rinse before wiping. You can also use a paper towel.
NOW Diffuser
To clean a NOW ultrasonic diffuser, wipe down the water base with a cloth after rinsing with water. Clean the sensor and ultrasonic disc with a cotton swab to get rid of any remaining residue.
Puzhen Diffuser
Puzhen diffusers are uniquely elite "5-Sense" advanced products.
They are for discerning customers who appreciate quality and can afford the price tag. Featuring real wood, hand-blown glass, built-in music, and changing color hues, these diffusers are top of the line.
They also have a wide variety to choose from. The cleaning instructions for individual machines can be found in the downloadable PDFs in the product details pages, or on their YouTube page.
Urpower Diffuser
There are multiple Urpower diffusers to choose from and they are extremely popular on Amazon.
You can learn how to clean your particular model by finding it on this page and then reading through the description.
Young Living Diffusers
Young Living has few diffusers. Rather than covering every single one, here are a couple of the more popular ones and guidelines for proper cleaning.
Aria Diffuser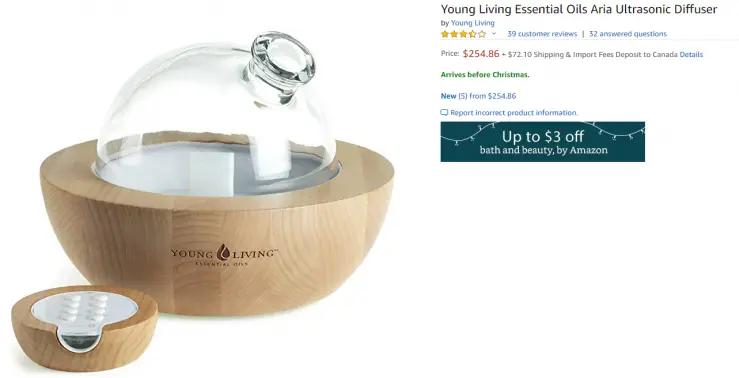 The Aria is a type of diffuser offered by Young Living. They recommend wiping the diffuser with a clean cloth after each use. The glass bowl that comes with it is dishwasher safe, and the Thieves® cleaner is recommended to clean oil build-up.
Rainstone Diffuser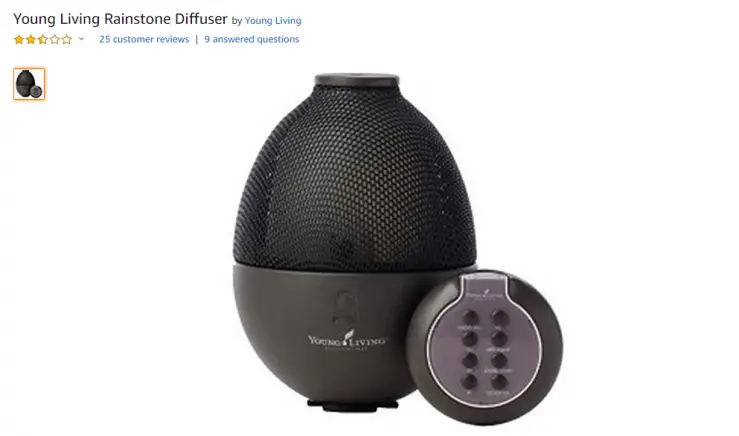 Rainstone diffusers from Young Living have a different cleaning method. Unplug the model, and clean the reservoir, sensor, and ultrasonic plate after each use to keep it running smoothly. Check the fan air intake vents under the unit periodically to keep them clear.
Never use abrasives, aerosol sprays, or solvents.
Conclusion
Aromatherapy diffusers can help clean the air in your home and office, as well as with more personal issues like boosting your mood, easing metal stress and exhaustion, helping you sleep, and more. Besides, they make interiors smell amazing!
However, it's important to keep them clean.
Cleaning diffusers is not tricky. We've reviewed how to clean the most popular ones on the market, but couldn't possibly cover them all.
If you have a model that is not on this list, a simple Google search such as "how to clean MODEL essential oil diffuser" will usually bring up sites and videos showing you how.
Make sure you always check your brand's warranty information so that you don't accidentally void it by using something you shouldn't. Never use anything abrasive or caustic, or you may damage the parts.
No matter what kind of essential oil diffuser you have, it is necessary to clean and dry it if you are not going to be using it for a while.