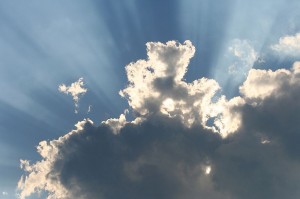 Solar chargers are basically mini-solar panels that charge individual electronic devices and rechargeable batteries. These nifty little devices help charge everyday electronics items without draining your home's power, and your pocketbook. Most solar-powered chargers are not as effective at harnessing the sun's power as larger solar panels, but they will offer enough juice on sunny days to charge your electronic items in about 10 hours.
How Well Do Solar Chargers Work?
The average solar-powered charger takes between 6 and 10 hours to charge an electronic device, such as a cell phone. Unfortunately, most of these chargers only work in directly sunlight, which makes them ineffective on overcast days. Unlike solar roof panels, smaller chargers do not store extra energy on sunny days to make up for the lack of sun on cloudy days.
Solar-Power for Small Electronics: How Much Does It Cost?
The price-point for solar, when you're using it for small electronic devices, varies widely. Smaller chargers for batteries and MP3 players can cost between $10 and $60. Usually, as with most products, the more expensive devices perform better, and last longer, than the cheaper options. Larger electronic chargers, such as for cell phones and laptops typically cost between $50 and $300, with laptop chargers being the most expensive. Take care to identify the compatible devices with each charger – you don't want to end up with a $300.00 charger that doesn't work with anything you own! Most chargers have a set list of adapters for specific devices and will only be able to charge those devices – and if you try to force an incompatible electric adapter, you could end up burning out your laptop, phone, or whatever you're trying to charge.
How Long Will a Mini Solar Device Last?
Most solar-powered chargers present about 300 to 400 charges before they "die." If you plan to use your charger every day for a year, then your charger life will be about one to one and a half years, which isn't too long.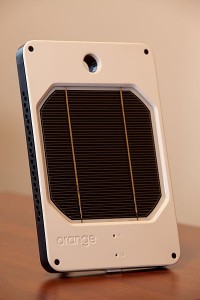 How Much Energy Will I Save?
Electronic devices do not pull much power. On average, cell phones use between 3 and 4 watts of power per charge, while smaller devices use between 1 and 3 watts. Laptops pull more energy, and can drain between 15 to 30 watts per charge. When you choose a solar charger, make sure the wattage output is at least as much as the amount of energy that your devices use while charging. If you choose a charger with a smaller watt output, it will take forever to charge your devices.
Are They Worth It?
Because of the short lifespan of a solar-powered charger, and the relatively small amount of energy that small electronics use, at this point, most households will not see a difference in energy bills by switching to solar for small electronic devices. While the idea is good in theory, the chargers simply do not provide enough power to make up for the high cost of the unit. As it stands right now, chargers that use solar power are more of a novelty item in the home (although they can be useful in camping and emergency situations) than actual usefulness in energy and money savings in the long-term.
Have you tried a solar-powered charger for your small electronics? How did it work for you?