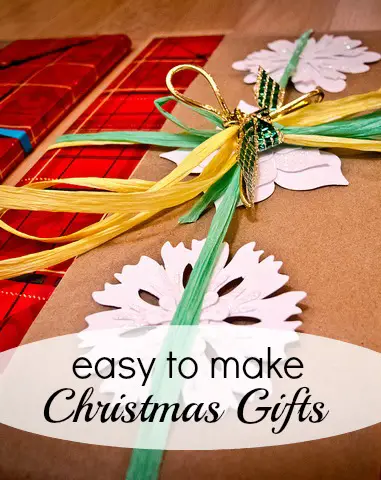 Christmas gift giving can leave us pulling out our hair trying to figure out just the perfect gift for our family and friends. We want to go homemade because that's always more special, but we get overwhelmed with the amount of gifts we have to make and the time it will take to make them.
It doesn't have to be that way!
Here are five crafty gift ideas you and your children can make for adult family members on our Christmas list. Some, like ornaments, can be given early and enjoyed the whole season and every Christmas season to come. Others can wait till Christmas morning.
No-Sew Fleece Scarf
If your kid can tie a knot he's big enough to help make this scarf. No sewing of any kind! Scarves make wonderful gifts because they keep they remind the recipient of your love every time they drape the soft warm gift over their shoulders.
Bubble Magnets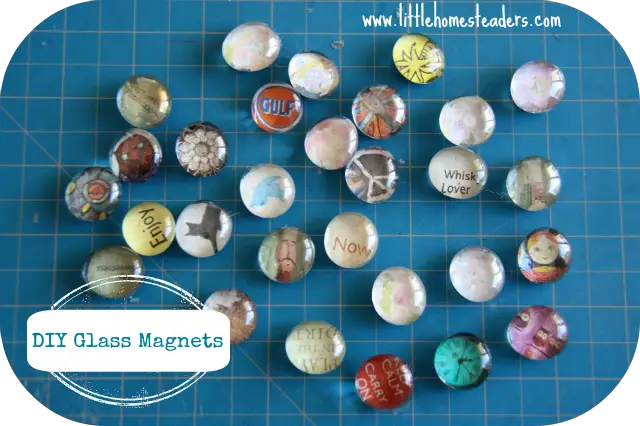 A popular craft idea is cute refrigerator magnets. Here you have a clever idea using clear glass rounds of glass, cut out pictures and magnets. Throw in some modpodge, scissors and some creativity and you have Christmas gifts you and your child will be happy to give.
Homemade Lip Balm
Winter is so hard on your lips and nothing soothes like some natural oils and beeswax. These lip balms are easy to make and the kids can help!
101 Days of Christmas: Personalized Scrabble Ornaments
Here you will find the complete instructions on how to make these clever personalized Scrabble Christmas ornaments. I think this is another gift that the receiver will enjoy every Christmas.
Handmade Christmas: Hand Print Ornaments
This homemade Christmas ornament is easy to make out of homemade dough and baked a short time in the oven. On the ornament is a hand print or footprint from your child. These will be welcome gifts and will be enjoyed again and again every Christmas.
These ideas work so well because children can be involved in creating little works of art for family and friends and we know children excel at creating artwork.
What is the favorite Christmas gift you've ever received? Have you ever made your own gift for someone special? We'd love to hear about your experiences as we can all learn from each other.