What is Catnip?
Native to Eurasia, catnip is a perennial plant that is fairly easy to grow. It features spikes of flowers that are either white, pink, or white with purple polka dots. It reseeds itself, so it needs space to grow.
The plant is popular among cats, and many cat owners will grow it and dry the leaves to place in their cat's toys or scratch towers. The fresh leaves may also be rubbed along the items to release the essential oil, and it makes for a great training tool, so cats know where to scratch.
Whether catnip is dried, fresh, or in oil form, a chemical in it called nepetalactone attracts the felines through their sensory neurons.
Cats can react in a variety of ways, ranging from rolling around, being lazy, going a bit crazy, to making all kinds of crazy noises, loud purring, and more. [1]
Catnip essential oil is produced through steam distillation of the leaves and flowering tops of the plant. It blends well with other mints like peppermint (Mentha piperita) and spearmint (Mentha spicata), citronella (Cymbopogon nardus), and others.
Again, it is imperative to know the botanical name of the oil you are purchasing. You may see Nepeta parnassica, which is Greek catnip, but this page only refers to N. cataria.
Catnip Essential Oil Uses
Catnip isn't just for cats, although they do love it. Of course, I'm including how to use the oil for felines, but you will discover the uses for catnip oil extend well beyond our furry friends.
For Cats
Instead of using crushed up leaves, you can make a diluted spray with catnip oil to rejuvenate their interest in their toys or scratching post. Add a few drops to a cup of water and spray the item lightly.
If you are building a cat tower for your little friend, add a few drops of the oil to the inside, where the cats cannot come into direct contact with it.
In the Garden
Having a garden is relaxing, provides food for you and your family, and is a wonderful way to teach kids about where food comes from and how nature works.
Unfortunately, as most gardeners know, it's not always as peaceful as it's supposed to be due to other nature dwellers that can infest your plants and do harm or, in extreme cases, destroy them.
You can use catnip plants to help deter this, but if you don't want a bunch of cats constantly rolling around your garden, you may want to try adding a couple drops of the essential oil from N. cataria to your insect-repellent sprays.
Catnip can help you fight common garden nemeses like:
Ants
Aphids
Cabbage loopers
Cockroaches
Colorado potato beetles
Flea beetles
Japanese beetle
Squash bugs
Weevils
If you do decide to grow catnip, you can also make a calming tea from the leaves.
Catnip Essential Oil Benefits
Repels Mosquitoes
In 2001, the American Chemical Society reported that catnip oil's constituent, nepetalactone, is 10 times more effective at repelling mosquitoes than DEET.
This was reported to the largest scientific society by the same researchers that figured out that catnip repels cockroaches two years prior. The group is from the Iowa Research Center led by entomologists Chris Peterson, Ph.D. and Joel Coats, Ph.D.. [2]
Calms the Nervous System
While catnip makes our feline friends go a little batty, it has the opposite effect on humans. Since it acts as a sedative, it can be used to calm the nerves, help with anxiety, and reduce stress.
Use This Infographic On Your Blog
Catnip Essential Oil Research, Facts, and Studies
Insect Repellent
Malaria affects approximately 212 million people annually in sub-Saharan Africa according to the World Health Organization (WHO).
Mosquitoes transmit this disease, and pregnant women and children are especially at risk. It has been determined that plant-based deterrents are as effective as chemicals in preventing bites.
This is excellent, as people in these areas can grow and produce their own repellents. In 2018, researchers distilled catnip down to its oil and distributed it to Burundi families, who reported it to be effective against bites, albeit repugnant to their senses.
More clinical research needs to be performed to evaluate its efficacy properly, but the results are promising in fighting the deadly disease. [3]
Inhibition of Cancer Cells in Breast and Prostate
A preliminary test on breast and prostate cancer cell viability and the apoptotic process was performed using N. cataria essential oil.
The results were promising enough to warrant further study on the subject. [4]
Oral Infections
A growing interest in using natural products for health reasons, including oral issues, has prompted many researchers to study these natural resources that people turn to.
In a study in 2013 in Tehran, Iran, researchers found that the constituents in catnip oil are antimicrobial, even against candida.
Their findings indicate that the oil can be effectively used to control and treat oral issues caused by pathogens. [5]
Conclusion
Catnip isn't just for cats anymore.
We have learned a lot about the active constituents in the oil, primarily nepetalactone, and learned that the oil can help us in multiple ways ranging from keeping us calm to keeping our felines busy.
It can keep cockroaches and mosquitoes away, which are problems for humans everywhere. The oil can also help farmers or backyard gardeners keep nuisances away from their plants.
While the oil can also be used for inflammation and to keep pores smaller, along with toning skin and muscles, it is important to know it can also be a sensitizer so must always be diluted and you should only use pure oil, no matter what kind it is.
Safety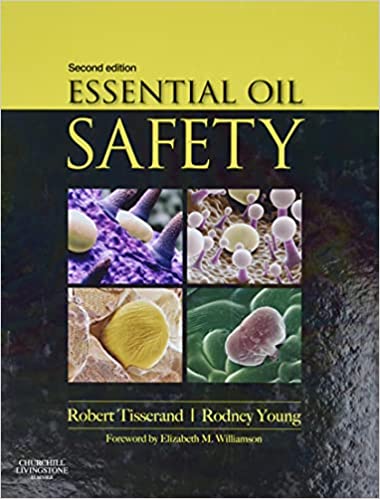 Correct selection and use of essential oils is crucial to ensure that you enjoy the best benefits of oils, without any of the downsides. Remember, some essential oils can be very potent and powerful. We therefore highly recommend this book to all of our readers: Essential Oil Safety: A Guide for Health Care Professionals 2nd Edition