What is Citronella?
Citronella grass loves warm weather, and now thrives in many parts of the world in tropical areas, including America.
The perennial grass looks like tight tufts that gently bow over. While it thrives in warm areas and is recommended for planting in the temperate zones 10-12, the plant is often grown in cooler areas as an annual.
Many garden centers sell citronella plants that feature lacy foliage, but these are not true citronella. Often, these plants are citronella-scented geraniums. Citronella is usually purchased for its mosquito-repelling abilities, which these do not possess.
There is also a lot of confusion between citronella and another pest-repelling plant, lemongrass (Cymbopogon flexuosus / C. citratus). While both plants are similar in looks and their abilities, citronella has reddish stems. Lemongrass is completely green. [1]
The oils of both plants are what keep mosquitoes away. However, just having the plants stationary in your yard is not going to have much of an effect. The oil must be released by rubbing or crushing the grass, which can then be rubbed on the skin or clothes.
In Sri Lanka, the term for the type of oil-bearing grasses that citronella and lemongrass belong to is "mana grass." [2]
Citronella is an important export from Asia and it is not just used for deterring insects, although that is probably what it is best known for.
The essential oil is produced through steam distillation of the leaves. Citronella oil is mainly produced in Brazil, China, Indonesia, Madagascar, Sri Lanka, and Taiwan.
There is another type of commercially relevant citronella that produces oil. This is known as Maha Pengiri or citronella Java essential oil (C. winteranius). It is cultivated in Africa, Argentina, Central America, Java, and Vietnam and yields twice the oil of C. nardus. [3]
You may see the scientific name of Andropogon nardus, which is synonymous with Cymbopogon nardus. It is also called Ceylon citronella.
Citronella is sometimes misspelled as "citranella oil." Just as you are careful with the botanical names of the oils you buy, if a supplier misspells the regular name, run!
Java citronella has a sweeter, more floral scent than Ceylon, which is more woodsy and green. As such, Java and its components are used more often in perfumery and scenting body products, while Ceylon is the type more commonly found in sprays and cleaners.
Citronella essential oil blends well with cinnamon leaf (Cinnamomum zeylanicum), clove bud (Syzygium aromaticum), geranium (Pelargonium graveolens), lemongrass (Cymbopogon flexuosus / C. citratus), pine (Pinus sylvestris), and many others.
Citronella Essential Oil Uses
You may be surprised to learn that there are quite a few uses of citronella oil other than to put in your tiki torch on balmy summer evenings. Of course, that is one of the best uses, and you will find some awesome recipes for repelling insects below.
You may be surprised to learn you may have eaten citronella or lemongrass if you enjoy Asian food, and some people enjoy citronella tea.
Check out all of the other ways to use citronella:
For Animals
There are numerous oils that are safe for some animals, like dogs. When using essential oils around animals, it is imperative to do your research, and make sure that you are acquiring it only from reputable sources.
Keep in mind, purveyors of multilevel marketing oils are usually not aromatherapists, much less essential oils experts.
I've seen advice on blogs and YouTube as well as other places that could kill animals. Some examples are using pennyroyal (Mentha pulegium) and wintergreen (Gaultheria procumbens).
Please seek out quality advice.
That being said, a good book to invest in that focuses solely on the use of volatiles with animals is Holistic Aromatherapy for Animals by Kristen Leigh Bell.
In it, she outlines what oils are safe, which ones never to use, and gives some wonderful recipes you can use. She also warns which animals you should always keep your oils away from, like birds and reptiles.
Citronella is found in many flea and tick repellent products, presumably because it is very cost-effective. However, many of these products contain adulterated oils, harmful chemicals, and more.
Just because a product says "all-natural" does not mean it is safe.
Bell outlines a case of citronella poisoning in a cat, which was brought in after exposure; it had been bathed with the oil. The feline was clearly in distress, had severe irritation, swelling, and more.
The owners had to make the difficult decision to euthanize their pet to prevent further suffering.
Nonetheless, citronella is safe as a flea and tick prevention oil for dogs, as long as you follow safety precautions and only use the small amounts recommended.
It is likewise a perfect choice for use in horse stables and even on horses to deter flies.
For Skin
Citronella can cause sensitization when used on the skin, especially for individuals susceptible to such reactions. Use care when handling, always use the smallest effective amount, and perform a skin patch test before using any oil.
Citronella essential oil can help with infections. It is antibacterial, antifungal, and antiseptic, so makes an effective wound wash.
Add 10 drops of citronella oil to two cups of water. Mix well. Using a clean cloth, use the water to clean out the wound or abrasion.
Be sure to continually swish the water before putting the cloth back in, as water and oil do not mix.
Alternatively, you can put the solution in a glass spray bottle, so that you can shake it to disburse the oil,and then spray directly on the area affected.
In the Kitchen
Essential oils can attach to and deodorize offending particles in the kitchen. Making a kitchen freshener spray is easy, and you can choose from a variety of oils that will have your kitchen smelling guest-pleasingly fresh again in no time!
Citronella is one of the oils you can use for this purpose, and it doubles as a method of keeping food-seeking bugs from following the scent.
Other oils you can choose from that are appealing in the kitchen area include:
You can use these oils by themselves or in any combination you choose. To make a room spray, add two tablespoons of vodka to an eight or 16-ounce spray bottle, then 10-20 drops of oils of your choice. Shake well.
Fill the bottle with water, shake again, and spray. Be sure not to spray on any wood, suede, or other surfaces that may be negatively affected by the oils.
Alternatively, you can add your blend to a diffuser. Here is a suggested blend:
5 drops Lemon
3 drops Rosemary
1 drop Citronella
Citronella Essential Oil Benefits
Besides the above-mentioned health benefits of citronella and its ability to fight insects, it is also an anti-inflammatory and antiphlogistic/febrile, meaning it fights inflammation as well as fever.
That translates to the following benefits:
Repels Insects
Perhaps the superior quality of citronella oil is its ability to repel insects. It is not just dogs and horses that can benefit from this quality, you and your home can as well.
We've already outlined how to keep bugs out of your kitchen, but what about the rest of the house? Can it keep bugs off you, or out of your space when you are entertaining outside?
The resounding answer is yes, and this can be achieved in a number of ways.
You can use the spray you made with citronella around the rest of your house, provided you do not use it in rooms where you keep birds, reptiles, or fish.
You can add a few drops to water, swish it around, soak strips of cloth in it, then place it where you see bugs coming in, like door cracks where ants like to march in.
For yourself, add 2-3 drops of oil to a teaspoon of coconut oil. Blend well, then rub it on exposed skin to keep mosquitoes from biting.
If you are going for a walk in the woods, you can apply drops directly to the outside of your socks to deter ticks and other small bugs from crawling up and attaching to your legs.
For outdoor entertaining, add 20-30 drops of citronella oil to a spray bottle of vodka and water as outlined above, and spray the perimeter of the area.
Citronella essential oil is also excellent at keeping moths away. I'm sure many people of a certain age remember their grandparents' or even parents' closets smelling like mothballs.
They used these harshly-scented balls to keep moths from chewing the clothing and ruining them.
Luckily, you and I know essential oils can accomplish the same mission, without the nasty smell
Citronella is one of the scents moths don't like. You can use the strip method above and hang them in your closets or place them in your drawers. Just be sure to allow them to dry before hanging or placing them.
If you are not particularly fond of the smell of citronella, other oils that can be used in this manner are:
Cedarwood (Cedrus atlantica)
Eucalyptus (E. globulus / E. citriodora)
Lavender (Lavandula angustifolia)
Lemongrass (C. flexuosus / C. citratus)
Rosemary (Rosmarinus officinalis)
Eases Aching Muscles
As an anti-inflammatory, citronella can ease aching muscles and joints, so it could help you feel better after that hike in the woods.
Most people probably do not want to walk around smelling like citronella. However, the following would be a good blend to take with you if you are expecting you will develop muscle or joint aches on your outdoor adventures.
As an added bonus, it will help keep biting no-see-ums and flies away so you can enjoy your time in the great outdoors.
5 drops Peppermint (Mentha piperita)
3 drops Rosemary (Rosmarinus officinalis)
3 drops Citronella (Cymbopogon nardus)
2 drops Eucalyptus radiata (E. radiata)
Mix the oils in a glass bottle with a tablespoon of a carrier oil like jojoba (Simmondsia chinensis). Apply where needed.
Use This Infographic On Your Blog
Citronella Essential Oil Research, Facts, and Studies
There are numerous interesting studies focusing on citronella oil. Here are a couple of them:
Dental Candida Cleanser
In a study in 2016 researchers discovered that oils of cinnamon (Cinnamomum cassia) and citronella (Cymbopogon winteranius) were both agents that could be made into dental cleansers to fight Candida albicans.
This is important because the yeast causes denture-induced stomatitis (DS), an oral infection found in denture wearers when their teeth are not cleaned properly. [4]
United States Environmental Protection Agency
If you are looking for even more reason to ditch harmful chemicals in lieu of citronella as a bug deterrent, the oil is registered with the USEPA because it has a high effective rating. It also exhibits low toxicity, and customers report being happy with the results.
This is especially important when you consider that mosquitoes spread many debilitating diseases like dengue and yellow fever, malaria, and more. These cause widespread harm to livestock and humans every year. [5]
Conclusion
Citronella is well known for its ability to keep bugs and mosquitoes away, but there are many other health benefits of this oil, so can be used for so much more around the house.
The plant benefits translate well to the oil. Be sure to source your oil from a reputable supplier, always seek out the correct botanical name, and purchase organic oils whenever possible.
Safety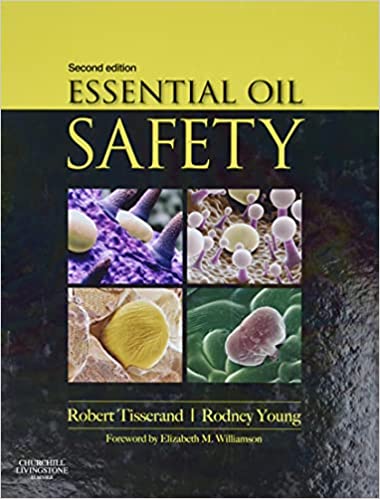 Correct selection and use of essential oils is crucial to ensure that you enjoy the best benefits of oils, without any of the downsides. Remember, some essential oils can be very potent and powerful. We therefore highly recommend this book to all of our readers: Essential Oil Safety: A Guide for Health Care Professionals 2nd Edition