What is Clove?
You may also find clove botanically written as Eugenia caryophyllata. Both are the same plant, but this can cause confusion, especially when you know how vital it is to attain the correct oil.
It is believed that the clove plant originated in Indonesia, specifically in the Moluccas, which are also known as the Spice Islands. [1]
Today, we also get cloves from Madagascar and Sri Lanka. They have been in use for many centuries. Some say that ancient Chinese people had to freshen their breath with cloves before talking with the emperor.
The history of clove is similar to both nutmeg (Myristica fragrans) and mace, which is also botanically known as M. fragrans. It was the lure of these fragrant spices that attracted the Portuguese and Dutch to the island region.
The clove business was once so important and profitable that wars were fought to secure the trading rights to the spice. The Dutch maintained control for almost two centuries until the 1800s, when the tree began to grow in other areas of the world.
Nonetheless, the popularity of cloves in the 16th and 17th century is unfathomable now. They were worth more than their weight in gold, literally.
Cloves resemble nails, and the name comes from the Latin "clavus", which translates to nail. [2]
The evergreen tree grows to around 40 feet high. Every part of it, including the flowers, leaves, and wood, is fragrant.
The clove buds are harvested, then allowed to sun dry. Sun drying gives the cloves their characteristic brownish-red hue.
After the cloves are dried, they are steam distilled to produce the oil. Clove oil can be a range of colors from pale yellow to light brown.
While there are also essential oils distilled from the leaves and the stems, these should not be used in aromatherapy. They are too much of a skin irritant to be of use. Be sure to seek out only clove oil procured from the buds.
Another point of confusion is clove bud oil vs clove oil. Any of the three oils, whether distilled from the stems, wood, or buds, can be called clove oil. However, in aromatherapy, only clove bud oil should be used.
Clove bud essential oil blends well with other spice oils like black pepper (Piper nigrum) and ginger (Zingiber officinale), floral oils like geranium (Pelargonium graveolens), German chamomile (Matricaria recutita), and ylang ylang (Cananga odorata), as well as many others.
Clove Essential Oil Uses
Throughout history, cloves have been used in many ways. Their obvious application is in food, and they are widely used commercially and in home kitchens.
In Indonesia, a popular cigarette called kreteks are produced from cloves and tobacco. The name is an onomatopoeia, since it crackles when burned. [3][4]
Various parts of the clove tree have been used for a myriad of medicinal reasons as well. Here you will learn how to use clove oil in a number of ways.
For Toothache
Clove contains eugenol, which makes it effective in helping with toothaches. Eugenol has long been used by dentists as a local anesthetic.
Colgate, the famous toothpaste brand, even recommends clove bud oil as a remedy for acute tooth pain until you can get to your dentist. [5]
When the pain hits, add a few drops of quality clove bud oil to a cotton ball, swab, or a tissue, and place where it hurts.
If you do not have any clove bud oil at hand, you can also use whole cloves.
Clove bud oil can be too strong for some people. If this is the case for you, you can dilute the clove bud oil with a carrier oil, such as coconut (Cocos nucifera).
Eugenol has caused adverse reactions in some people. [6]
For Skin Issues
It is important to note that clove oil can be a skin irritant, even if it is from the bud. That being said, you can still use it in skin preparations, just in small amounts.
Clove bud oil is an antiviral, so it's a good choice for viral infections of the skin, such as herpes. For herpes simplex virus, which usually affects the mouth area (HSV1), try the following recipe:
9 drops Oregano (Origanum vulgare)
6 drops Thyme linalol (Thymus vulgaris ct. linalool)
5 drops Tea Tree (Melaleuca alternifolia)
4 drops Clove bud (Syzygium aromaticum)
Mix these oils together in a dark glass bottle. When you feel the first tingle of a cold sore, use three drops of the oil in half a teaspoon of a healing carrier oil such as St. John's Wort (Hypericum perforatum).
This is a highly concentrated dilution, and should only be used in this situation.
This is also an antifungal blend, so would be effective in fungal infections like ringworm. That being said, you would not want to use it at such a high concentration. Instead, use three drops of the blend in a teaspoon of a carrier oil and dab onto the infection.
You can also use it in a bath by adding a couple drops to a teaspoon of carrier and swirling it in the water before getting in.
The blend above is also a good choice for your diffuser to keep the nasty bugs of cold and flu season away.
In the Kitchen
Clove is the popular spice that reminds many of the holidays, as it is a favorite ingredient used in mulled wines, honey hams, mincemeat and pumpkin pies, and many other savory and sweet dishes.
For cooking, the whole or ground clove is often used. Nevertheless, it is possible to use clove oil in dishes as well.
Keep in mind, however, that any essential oil is highly concentrated. Therefore, it is not necessary to use as much of the oil as you would either the whole or ground clove.
If you added a teaspoon of clove bud oil to anything, you would quickly realize that it is no longer edible!
Try a single drop in a bowl of punch, a pudding, or your favorite pie recipe.
Sensual Massage
Cloves have long been recognized as an aphrodisiac. In The Complete Herbal by Nicholas Culpeper, one of the benefits of cloves that he mentions is its ability to "provoke lust."
To create a warming massage, try the following:
5 drops Cinnamon leaf (Cinnamomum zeylanicum)
5 drops Orange, sweet (Citrus sinensis)
4 drops Clove (Syzygium aromaticum)
4 drops Ginger (Zingiber officinale)
2 drops Black pepper (Piper nigrum)
This is one of those blends that should be skin tested prior to use, because you don't want to have a romantic evening end with skin irritation.
To do so, combine three drops in a teaspoon of the carrier oil you will be using for the massage. Mix it well, then rub some into the inner area of the elbow. If there is no adverse reaction after a few hours, you should be good to go.
For the actual massage, use three drops per two teaspoons of a carrier oil like jojoba (Simmondsia chinensis).
Mouthwash
Besides having the ability to ease toothache pain, clove bud oil makes an effective mouthwash, due to the oil being both antibacterial and antiseptic.
You can simply add a couple drops to a cup of water, shake it well, then swish a tablespoon or so in your mouth for a minute and spit out.
If you would like to make a more complete blend, try the following:
2 cups Distilled water
¼ cup Vodka (optional)
2 teaspoons Baking soda
8 drops Clove bud oil (Syzygium aromaticum)
Place all ingredients in a glass container. Shake well before each use and use as above.
Clove Essential Oil Benefits
There are many health benefits of this oil. Clove bud oil properties lend it to being a perfect addition to your home apothecary, and you will find yourself reaching for it time and again.
Clove extract offers many advantages as well. You can purchase clove extract in capsule form. Be sure to research the proper dosage.
Likewise, you can make a tincture, or drink clove tea. Any of these would be preferred over the internal use of the essential oil.
No essential oil should be taken internally unless under the advice of your physician and an aromatherapist trained explicitly in this matter.
Repels Insects
While neem (Azadirachta indica) is an excellent repellent for pretty much all insects and rodents, the odor is often too much for people.
Therefore, using other oils to deter critters is often preferred. Clove is one of the oils that are good for this reason.
For a general insect prevention blend, use the following as a spray, or soak strips of cloth in it and place where you see the bugs or rodents coming in:
10 drops Lemongrass (Cymbopogon citratus / C. flexuosus)
10 drops Eucalyptus lemon (E. citriodora)
10 drops Basil (Ocimum basilicum)
7 drops Clove bud (Syzygium aromaticum)
5 drops Lavender (Lavandula angustifolia)
5 drops Peppermint (Mentha piperita)
Eases Pain
Just as eugenol eases the pain of a toothache, it can be used as an analgesic in other areas as well. It is a wonderful addition to blends for muscle aches, strains, and sprains.
Clove does not just have pain-relieving properties when used topically. Place some in your aromatherapy diffuser or take a whiff of a drop on a cotton ball to reduce headache discomfort as well.
Improves Circulation
As a warming oil, clove bud can help promote circulation. Mix the oil with a carrier at a three percent dilution.
Always be careful when using oils for circulation, especially if varicose veins are present. You will want to avoid rubbing over them.
Also, you want to massage towards the heart. So, always massage from the limbs to the trunk. For example, when you have poor circulation in the legs, make your blend, rub up from the ankle to the back of the thigh, then repeat for the fronts and the other leg.
Prevents Mold and Mildew
Another excellent benefit of clove oil is its ability to prevent mold and mildew. Mildew is usually grey or white while mold is often green or black and is the result of an overgrowth of fungi.
Many essential oils, including clove, are antifungal and can help stave off fungi. This is especially useful for gardeners, and sprays made with antifungal oils like clove, patchouli (Pogostemon cablin), oregano (Origanum vulgare), and more can protect plants.
You can also use antifungal oils to make natural sprays to use in cleaning solutions where mold and mildew like to grow and multiply, such as in damp kitchens and bathrooms.
Helps Clear Respiratory Congestion
Members of the Myrtaceae family are known for their antiseptic qualities. Diffusing clove bud oil can help clear congestion as well as keep bugs away, so you don't get sick in the first place. Inhaling the oil is also good for coughs.
This is not just conjecture, either; a study from 2016 examining the effects of essential oils found that clove oil had the most substantial impact against methicillin-resistant Staphylococcus aureus (MRSA). [7]
Use This Infographic On Your Blog
Clove Essential Oil Research, Facts, and Studies
There are numerous studies about the benefits of clove bud oil. The following are some of the more pertinent research.
Anti-inflammatory Activity in Human Dermal Fibroblasts
A study published in a 2017 edition of Pharmaceutical Biology from the Taylor and Francis Group examined the efficacy of clove essential oil (CEO) as an anti-inflammatory.
The researchers contend that CEO has been shown to have the following properties, but that topical research is lacking:
Anticancer
Antifungal
Anti-inflammatory
Antimicrobial
Antioxidant
Therefore, they set out to study the oil on internal protein biomarkers that are critical to inflammation response and tissue remodeling. Seventeen such biomarkers were studied in a human dermal fibroblast system that mimicked fibrosis and inflammation.
What the scientists discovered was that the oil significantly inhibited the inflammatory response. Furthermore, CEO suppressed tissue remodeling and cancer signaling processes.
They believe the oil shows promise as an anti-inflammatory agent and exhibits anticancer effects, mainly due to its eugenol content. [8]
Body Lice
Body lice (Pediculus humanus corporis) are blood-sucking parasites that you do not want. They can spread disease and cause relapsing, trench, or typhus fever, so finding remedies for them that work is of the utmost importance. [9]
It is known that lice are repelled by certain essential oils. In a study from 2016, researchers analyzed the repellent odorant ability of clove oil. While lice are repelled by CEO, they wanted to isolate the constituents that caused this revulsion.
They discovered that lice were repelled by the eugenol content of clove oil. In addition to this, they also found that when paired with β-caryophyllene, another major component of the oil, the effects are stronger. [10]
Conclusion
Clove essential oil is one volatile that you should have in your home because it can be used for so many things. It provides a myriad of health benefits, can be used in cooking, keep bugs away, and so much more.
It is important to remember to source oil from the bud. Do not use clove leaf or stem oil as they are too strong and maybe irritating.
Even with all of the benefits of clove oil, it can cause irritation and sensitization. Be sure to to dilute clove oil properly.
Always use essential oils with care and keep in mind that with these volatiles, less is more.
Safety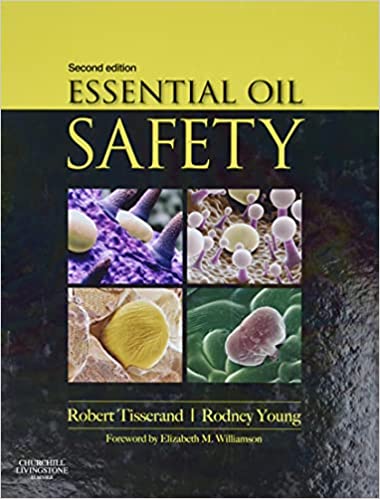 Correct selection and use of essential oils is crucial to ensure that you enjoy the best benefits of oils, without any of the downsides. Remember, some essential oils can be very potent and powerful. We therefore highly recommend this book to all of our readers: Essential Oil Safety: A Guide for Health Care Professionals 2nd Edition