What is Patchouli?
Patchouli is a highly fragrant plant, prized for not only its bouquet but for its foliage as well. The shrub features large, aromatic, velvety leaves. From the wool-like hairy stems shoot whorled spikes of ten or more clustered whitish-pink to purple hued flowers.
A member of the mint family, patchouli grows wild in India. It is processed in large quantities there, as well as in China, Indonesia, Madagascar, and Malaysia.
The name is derived from "patchai" and "ellai," which are old Tamil words that translate to "green" and "leaf," respectively.
The plant traveled along the silk trade routes of the Middle East, and Napoleon Bonaparte is credited with introducing the scent to Europe by bringing cashmere shawls from Egypt. However, the source of the pungent smell was highly guarded at the time. [1]
Colonial Indian paisley pashmina scarves scented with patchouli leaves placed between them were also brought back to the homeland by exploring Brits.
It was easy to tell a fake scarf because it did not have the signature smell. [2]
The scarves were replicated by unscrupulous manufacturers, but they had to import the oil so they could infuse the fabric with the signature scent of the authentic in-demand pieces.
In 1837, the Spanish Augustinian friar and botanist Francisco Manuel Blanco described the curious plant as Mentha cablin, and the secret was finally released throughout the western world. [3]
The essential oil through steam distillation of the young stems and leaves of the plant. Another essential oil is also produced in the same manner, but instead of being distilled fresh, the parts are left to slightly ferment in the shade to break down the cell walls a bit.
There is much debate among distillers as to which method produces the highest quality oil. Some say that the best is when the freshest material is processed as close as possible to where the plant was harvested.
A younger oil will not smell quite as strong as its mature counterpart and is often slightly sweeter.
A CO2 extract of patchouli can also be found, and some suppliers offer different levels of distillation as well as light or dark patchouli.
There are a number of varieties of patchouli that produce oil, but Pogostemon cablin is considered far superior in both quality and healing properties for medicinal benefits.
Patchouli blends well with bergamot (Citrus bergamia), cedarwood (Cedrus atlantica), clary sage (Salvia sclarea), frankincense (Boswellia carterii), ginger (Zingiber officinale), lemon (Citrus limon), myrrh (Commiphora myrrha), ylang ylang (Cananga odorata) and more.
Patchouli Essential Oil Uses
There are many ways to use patchouli essential oil. It would be impossible to list all of them in the scope of an index page such as this, so here are a variety of the more popular uses.
Aromatherapy
One of the easiest ways to use patchouli is for aromatherapy. It is a perfect addition to diffuser blends.
It can provide quite a few benefits to the mood, such as helping with depression and bereavement, improving assertiveness, aiding in concentration and focus, and more.
For Deodorant
Patchouli was the oil of choice for many hippies that were going "au naturale." Some people love the scent, while others seem to absolutely loathe it.
If you are in the latter category, you may want to give it another chance. In many cases in the 60s, the patchouli fragrance used was largely synthetic and did not portray the actual aroma of the volatile oil.
If you still are not fond of the scent, you could choose different oils for the following homemade deodorant recipe. Some excellent choices are:
You can use other oils as well, just make sure they are antibacterial. Most volatile oils are, to some degree.
The reason for this is that while most people believe that sweat causes the body to smell, this is not the case. When you sweat, your body produces the perfect damp breeding ground for bacteria.
The bacteria love it because it is a warm, damp, usually dark area. As they break down the sweat produced from the apocrine glands in the armpit area, they produce thioalcohol. As this secretion evaporates, it emits the offensive odor. [4]
Traditional deodorants fight this process and the resulting smell with chemicals like aluminum compounds, propylene glycol, and triclosan. Combined, they fight odor by killing the bacteria and stopping sweat.
However, sweating is good for you, and no one wants to clog their pores on purpose. When you slather on commercial deodorants, this is precisely what you are doing.
You can easily make a natural deodorant with the oils above. The stronger the oil, the less you will need. Homemade deodorant can be as simple as combining the oils with baking soda and dabbing it into your armpits straight out of the shower.
For Hair
If you suffer from dandruff or dry scalp, try adding a few drops of patchouli into your shampoo and conditioner.
The oil can also be helpful for cases of eczema or psoriasis of the scalp.
Massage
If neither of you has an aversion to the scent, patchouli can provide an aphrodisiac quality to a romantic massage oil.
Besides that, you can create deodorizing body oils in addition to using patchouli in homemade deodorants.
Perfumes and More
Being highly aromatic and long-lasting, one of the primary uses of patchouli is in perfumes. It is considered a feminine or masculine base or middle note.
Patchouli is a primary component of many of the prized chypre-type perfumes and colognes. These perfumes are earthy at their core and often referred to as fall fragrances. They usually have a base of oakmoss, varying middles, and citrus top notes.
You can make your own perfumes using volatile oils, just keep in mind to add the drops slowly and with the least amount at a time. Then, leave the scent to mature before deciding to add more of any one oil.
Add one drop at a time and continue this process until you get the aroma you desire.
Patchouli is also a great addition to body oils, lotions, soaps, shampoos and conditioners, and much more.
Patchouli Essential Oil Benefits
The health benefits of patchouli are as innumerable. Some of its more notable benefits are that it is a calming antidepressant nervine as well as an antifungal and an antimicrobial.
Excellent For Skin
There are numerous essential oils you can reach for patchouli to help different skin conditions. Besides the above-listed advantages, the oil is cicatrizing, meaning it helps with scar formation.
It is also cytophylactic, so it helps heal skin issues by promoting cell turnover.
These qualities make patchouli oil excellent in blends for normal to oily skin, recommended for anti-aging concoctions, and for wound healing.
Here are a few recipes you can try out for various conditions:
For Acne:
1 tablespoon Yogurt (plain Greek)
1 tablespoon Oatmeal, ground
1 teaspoon Coconut oil (Cocos nucifera), melted
4 drops Geranium (Pelargonium graveolens)
2 drops Palmarosa (Cymbopogon martinii)
2 drops Patchouli (Pogostemon cablin)
Mix the essential oils into the melted coconut oil, then stir the remaining ingredients together to make a paste. Apply it to the face and let it sit for 20 minutes before washing off with warm water. Finish with a splash of cold water to close the pores.
Night Oil for Aging Skin:
2 teaspoons Tamanu oil (Calophyllum inophyllum)
3 drops Frankincense (Boswellia carterii)
2 drops Myrrh (Commiphora myrrha)
2 drops Patchouli (Pogostemon cablin)
Apply the blend nightly to the skin of the face and neck five times per week after cleaning and before bed. Take two nights a week off. On these two nights, you can simply use coconut oil
(Cocos nucifera)
.
Stretch Marks
1 tablespoon Coconut oil (Cocos nucifera)
1 teaspoon Rosehip Seed Oil (Rosa rubiginosa)
8 drops Lavender (Lavandula angustifolia)
4 drops Patchouli (Pogostemon cablin)
3 drops Neroli (Citrus aurantium)
Rub the blend in a circular motion over the affected areas to reduce the appearance of stretch marks.
Reduces Discomfort From Varicose Veins
Varicose veins are the superficial veins found in the legs that are prone to becoming swollen and engorged. While they are unsightly and can cause pain, they are not particularly dangerous.
Massage can irritate the capillary walls and cause bruising, but essential oils can lessen the pressure on the valves. You just have to make sure you apply them with caution. Use your whole hand to gently rub the blend upwards, avoiding the veins themselves.
Patchouli is one of the oils that can help. Other good choices include black pepper (Piper nigrum), cypress (Cupressus sempervirens), geranium (Pelargonium graveolens), lemon (Citrus limon), peppermint (Mentha piperita) and rosemary (Rosmarinus officinalis).
Improves Mental Issues
Patchouli is an uplifting oil that has an aphrodisiac effect in some people. It can help alleviate the symptoms of depression, mental burnout, and can help you through dark times.
Patchouli is also an oil to reach for when trying to overcome drug abuse because of its uplifting effects.
Please note that no essential oil is a substitute for professional help. If you are feeling suicidal or are depressed often, seek help immediately.
Prevents Mold and Mildew
If you are a gardener, you know that mold and mildew are common enemies, along with pests. Patchouli can help keep all of these away from your garden.
For mold and mildew, you can use patchouli, cinnamon (Cinnamomum zeylanicum), clove bud (Syzygium aromaticum), geranium (Pelargonium graveolens), manuka (Leptospermum scoparium), oregano (Origanum vulgare), and tea tree (Melaleuca alternifolia).
Add one crushed 500-milligram water-soluble aspirin to two pints of water with one drop of the essential oil of your choice from the list above to spray your plants. Always shake well before spraying the solution.
Repels Insects
Patchouli oil can help you keep bugs at bay. Use it in your dog shampoo to keep fleas and ticks away.
If you have horses, the oil can help keep bothersome flies away from them as well. The oil is also effective against many types of mosquitoes.
Rodents dislike the scent, so if you have a problem with mice or rats in your stables or around your home, try patchouli instead of harmful chemicals.
Use This Infographic On Your Blog
Patchouli Essential Oil Research, Facts, and Studies
There are quite a few studies on Pogostemon cablin oil, and more on the horizon as science catches up with the benefits nature can provide medicinally. Here are a few of the more interesting ones.
Anti-Inflammatory
In a study published online in 2017, researchers found that a compound isolated from patchouli oil, patchoulene epoxide (PAO) was found to be a potent anti-inflammatory in various lab-induced inflammatory responses in mice. [5]
Antimicrobial Effects
A 2013 article published in The Iranian Journal of Pharmaceutical Research demonstrated that patchouli oil exhibits strong antibacterial effects. [6]
Mosquito Repellent
In another study published in 2013, this time in the Asian Pacific Journal of Tropical Diseases, researchers discovered that patchouli oil could be an eco-friendly answer to the mosquito problem that threatens much of the human population due to the disease they carry. [7]
Sedative
Patchouli has been known to have a sedative effect in certain doses. In an article in a 2016 edition of the Journal of Traditional and Complementary Medicine, there was a paper addressing this topic.
The researchers found that a hexane extract of the oil produced significant dose-dependent sedative effects in mice. [8]
Protects Cell Death in Neuroglioma Tumors
An article was initially published online in 2008 and then picked up in a 2010 issue of Evidence-based Complementary and Alternative Medicine examining the effects of the herb patchouli on Reactive oxygen species (ROS).
This is a malady that is implicated in an array of neurodegenerative diseases. They discovered that the herb has a positive effect against ROS by protecting cells against apoptotic and necrotic death in human neuroglioma tissue.
The scientists believe the herb acts in this manner by scavenging intracellular ROS. [9]
Side Effects
Patchouli is generally safe when used correctly and in small doses. However, there are a few warnings to be aware of.
For instance, use of the oil may inhibit blood clotting. Therefore, those with hemophilia or blood disorders, anyone preparing for surgery, and people taking anticoagulant medications should not use patchouli oil.
Conclusion
Patchouli may have a bad rap for being the choice of hippies in the days of Vietnam and free love. However, its history dates back long before those crazy days, and it is enjoying a resurgence in popularity.
Even if you have an aversion to the smell, you may want to reconsider and source out a quality, authentic patchouli essential oil, since what you remember may be a poor fabrication of the real thing.
There are so many uses and health benefits of patchouli oil that it is well worth the effort.
Just be sure to procure your oil from a reputable source, always seek out the correct botanical name, and try a variety of light and dark from different sources if need be, because the variances may surprise you.
Safety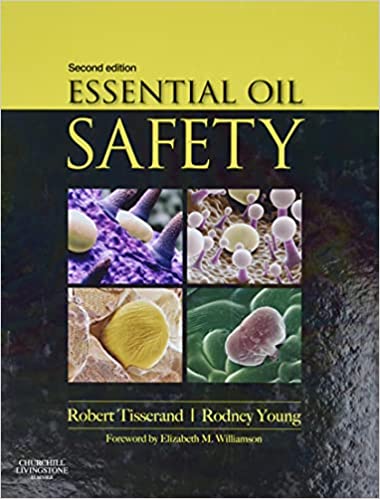 Correct selection and use of essential oils is crucial to ensure that you enjoy the best benefits of oils, without any of the downsides. Remember, some essential oils can be very potent and powerful. We therefore highly recommend this book to all of our readers: Essential Oil Safety: A Guide for Health Care Professionals 2nd Edition