What is Myrrh?
Myrrh is best known to most people as one of the three gifts bestowed on the baby Jesus by the Three Wise Men; the other two being frankincense (B. spp.) and gold. Myrrh was considered the most precious of the three. This can be seen in the King James Version (KJV) in Matthew 2:11:
"And when they were come into the house, they saw the young child with Mary his mother, and fell down, and worshipped him: and when they had opened their treasures, they presented unto him gifts; gold, and frankincense, and myrrh."
Other versions are worded a bit differently, but all share the same sentiment. [1]
Church-goers also likely recognize the scent, whether they are aware of it or not. In Exodus 40:27 of the American Standard Version (ASV) of the Bible, Moses started burning incense as instructed by God. [2]
The exudate of C. myrrha has been used throughout history in this manner. Many churches still employ it in various services today. One of the spiritual uses is as a symbol of the prayers rising to heaven.
Myrrh is not the only thing used. For instance, the Catholic church uses a mix of frankincense, myrrh, sandalwood (Santalum album), cedar, as well as various spices and other essential oils. [3]
However, the resin has been used for many thousands of years, dating back to the ancient Egyptians. In their culture, it was utilized in embalming rituals, having been found in many burial tombs. It was also an ingredient in perfumes and even cosmetics.
C. myrrha, native to the Red Sea region, is not the only tree that produces the oleoresin. The Arabian/Yemen variety (C. abyssinica), Bisabol or opoponax (C. erythraea), and African/Somalian variety (C. molmol) all do as well. [4]
The Commiphora species is actually the largest of the Burseraceae family. The family itself has 550 shrubs and trees, of which Commiphora accounts for 190 of them. [5]
This is where botanical names are essential. Opoponax is often referred to as 'sweet myrrh,'; however, it is used more in perfumery than in aromatherapy.
Frankincense and myrrh oil come from the same fragrant sap-producing family of Burseraceae and they are both collected in the same manner.
Cuts are made into the trees, and the sap comes out. When exposed to air, the yellowish liquid turns a dark red and hardens. These are known as 'tears.'
Both frankincense and myrrh are edible, and many natives chew on myrrh gum.
Raw myrrh looks like dark, hard globules of sap, while frankincense is lighter in color. There are two different types of aromatherapeutic myrrh you can find, which are myrrh resinoid made from solvent extraction, and myrrh oil, which is steam distilled.
While the resinoid is a dark, viscous, non-pourable mass, myrrh essential oil is liquid. Its color may vary from pale yellow to greenish-yellow to amber brown.
Oil of myrrh blends well with black pepper (Piper nigrum), cedarwood atlas (Cedrus atlantica), both German chamomile and Roman chamomile (Matricaria recutita and Anthemis nobilis), frankincense (Boswellia spp.), geranium (Pelargonium graveolens), lemon (Citrus limon), and more.
Myrrh should be avoided by anyone pregnant or breastfeeding.
Myrrh Essential Oil Uses
In ancient times, myrrh was thought to have been burned as incense by the Assyrians and Babylonians. The ancient Egyptians charred myrrh to make kohl, which gave the Egyptian women their famous looks.
Besides incense and eyeliner, the culture used myrrh in medicinal ways as well. For instance, it was not only used in embalming rituals but as an insect repellent and a fragrant way to cover up the smell and help heal wounds when made into salves. [6]
According to Salvatore Battaglia, myrrh has been used traditionally in a variety of other ways:
Antiseptic
Antispasmodic
Asthma
Cancer
Emmenagogue
Expectorant
Gingivitis, loose teeth, and weak gums
Leprosy
Skin sores
Stimulant
Stomachic
Syphilitic ulcers
In seventh-century China, myrrh was used for pain and healing wounds. [7]
Today, myrrh is used as a food flavoring in items like alcoholic and non-alcoholic drinks, baked goods, candies, gelatins, and meat products.
The myrrh plant has been used for millennia, and the following are some descriptions about how to use myrrh in the present day.
For Christmas
Certain essential oils that are meant for Christmas and can help move the spirit, getting you in the mood and reminiscing about past celebrations. Myrrh and frankincense, of course, are two of the main ones due to their connection with Jesus and the Bible.
Benzoin (Styrax benzoin) is the other resin that holds a connection. There are more as well:
Citrus oils:
Spices:
Bay (Laurus nobilis)
Cinnamon (Cinnamomum zeylanicum)
Clove (Syzygium aromaticum)
Ginger (Zingiber officinale)
Pimento Berry (Pimenta dioica)
Trees:
Cedarwood atlas (Cedrus atlantica)
Fir (Abies alba)
Pine (Pinus sylvestris)
Spruce (Picea mariana)
Any combination of the above oils could work well as room sprays or diffuser blends to brighten up your holidays.
For Fires:
Fireplaces lend to the ambiance of the holidays, and some oils can increase the warm holiday spirit they provide. Some of the oils above are used for this, as well as some new ones not found again. Next time you light your fire, try one of the following or create your own blend:
Cedarwood atlas (Cedrus atlantica)
Cypress (Cupressus sempervirens)
Fir (Abies alba)
Frankincense (Boswellia carterii)
Myrrh (C. myrrha)
Pine (Pinus sylvestris)
Sandalwood (Santalum album) - not recommended due to overharvesting
Spruce (Picea mariana)
For Skin
The use of myrrh for facial masks dates back to the Ebers Papyrus (1550 BC). [8] As a beauty treatment, it is helpful for oily and blemished skin, and therefore can be used to help reduce acne.
Other uses for the oil on the skin are athlete's foot or other dry and cracked skin issues. You can also use it for ringworm, eczema and psoriasis, and more.
It can help with mature skin and wrinkles when added to blends in a carrier oil. There's a reason that Egyptian women added myrrh oil to their beauty routines!
Other oils that women love to keep their skin looking fresh, smooth, and younger include:
Carrot seed (Daucus carota)
Clary sage (Salvia sclarea)
Frankincense (Boswellia carterii)
Geranium (Pelargonium graveolens)
Helichrysum / Immortelle (H. italicum)
Jasmine (Jasminum grandiflorum / officinale)
Lavender (Lavandula angustifolia)
Magnolia flower (Michelia alba)
Neroli (Citrus aurantium)
Patchouli (Pogostemon cablin)
Violet leaf (Viola odorata)
Ylang ylang (Cananga odorata)
These are just a few of the oils touted for their benefits for aging skin.
Remember that there is no such thing as the "fountain of youth," but there is a definitive reason that essential oils used in this method have lasted centuries.
For Hair
Many essential oils can be helpful for the hair and scalp. Myrrh is excellent for moisturizing dry hair and helps heal the same issues in the scalp. Other essential oils that it can be blended with for this use include:
Carrot Seed (Daucus carota)
Frankincense (Boswellia Carterii)
Geranium (Pelargonium graveolens)
Lavender (Lavandula angustifolia)
Palmarosa (Cymbopogon martinii)
Rosemary (Rosmarinus officinalis)
Sandalwood (Santalum album)
There are also various plant oils that you can blend the above oils into to help even more. Some of these are:
Almond, sweet (Prunus amygdalus var. dulcis)
Argan (Argania speciosa)
Avocado (Persea americana)
Borage seed (Borago officinalis)
Camellia seed (Camellia japonica)
Coconut (Cocos nucifera)
Evening primrose seed (Oenothera biennis)
Jojoba (Simmondsia chinensis)
Shea butter (Butyrospermum parkii)
Tamanu (Calophyllum inophyllum)
For Teeth
One use that myrrh has been used for throughout history is in taking care of teeth and gums. Today that can translate into adding the oil in a blend for mouthwash. In fact, the Skin Deep cosmetics website has 28 listings for mouthwashes containing myrrh oil as an ingredient. [9]
Myrrh Mouthwash at Home
1 cup Distilled water
1 cup Aloe vera juice (can be found in the supplement section of many stores)
1 tablespoon Baking soda
2 drops Peppermint oil (Mentha piperita)
2 drops Myrrh oil; (C. myrrha)
1 drop Tea tree oil (Melaleuca alternifolia)
If you are not big on the taste of peppermint, you can substitute with spearmint (Mentha spicata), cinnamon (Cinnamomum zeylanicum), sweet orange (Citrus sinensis), lemon (Citrus limon), clove bud (Syzygium aromaticum), and many more. It's all up to your preference!
Myrrh Essential Oil Benefits
As history shows, there are many health benefits to myrrh oil. While some historical uses are defunct, there are many ways you can get these healing properties at home today.
Helps Clean Wounds
In ancient times, myrrh and other plant products were made into poultices, tinctures, extracts, and more to disguise the scent of decay. In some instances, they learned the substances also healed the wounds as well.
Myrrh is not only antiseptic but helps stimulate cellular regeneration and growth. It has been used in this manner since before biblical times. It can be used in oil blends and salves on wounds, boils, ulcers, scratches, cuts, and other skin issues.
Clearing to the Many Bodily Systems
Joseph Miller, the famed English herbalist, detailed the many benefits of myrrh. He described it as being:
Drying, heating, and opening
Helpful to bring on menses, helps womb obstruction, speeds up delivery of the birth and placenta
Excellent for uterine issues
Helps clear out both old and new respiratory problems, coughs, and catarrh
On the skin, helps clean, disinfect, and heal wounds; staving off gangrene and more severe issues. [10]
Calming for Those Suffering Cancer and Other Serious Medical Issues
A cancer diagnosis is one of those life-altering moments that can send even the calmest and centered person into a tailspin of emotions.
While no essential oil can cure cancer and sites saying so only give false hope to people desperate for an answer, the oils can certainly ease a lot of the side effects of cancer and other dreaded diseases.
For instance, they can help ease emotions, keep the skin hydrated and smooth when it is being barraged with the onslaught of chemical treatments, used to create relaxing baths to ease stress and promote restful sleep, help stave off nausea, and much more.
Volatile oils that make a good choice for easing stress in a number of ways, including body oils, baths, diffusers, and more, include the following:
Cedarwood atlas (Cedrus atlantica)
Chamomile, German (Matricaria recutita)
Chamomile, Roman (Anthemis nobilis)
Frankincense (Boswellia carterii)
Lavender (Lavandula angustifolia)
Lemon (Citrus limon)
Lemongrass (Cymbopogon citratus / flexuosus)
Mandarin (Citrus reticulata)
Myrrh (Commiphora myrrha)
Neroli / Petitgrain (Citrus aurantium)
Rosemary (Rosmarinus officinalis)
While these oils can be helpful, you need to make sure you consult with your care team to ensure you are not interfering with your treatments. While diffusing blends should be safe, some bodily applications like massages with body oils may not be the best option.

Use This Infographic On Your Blog
Myrrh Essential Oil Research, Facts, and Studies
Myrrh has been used anecdotally throughout history dating back way before biblical times. Scientists have shown increasing interest in this exudate and have found that there are many possible therapeutic applications for it in today's world as they proof our ancestor's uses.
Potential Anticancer Activities
The potential anticancer activities of both myrrh (Commiphora spp.) and frankincense (Boswellia spp.) were researched by multiple scientists and the results published in the Oncology Letters in 2013.
They tested the effects of both oils - individually and combined, on five separate tumor cell lines:
A549
HepG2
HeLa
HS-1
MCF-7
Two lines, in particular, HS-1 and MCF-7, were affected by the oils. Myrrh had a stronger effect on the tumor lines than frankincense. Furthermore, there seemed to be no marked synergistic effect of the combined oils against any of the lines tested. [11]
Antimicrobial
A study on the antimicrobial effects both Commiphora Myrrha and C. Africana were published in an issue of the Journal of Chemical and Pharmaceutical in 2014.
Researchers Suad A.Gadir and Ibtisam M. Ahmed studied both oil's actions against bacteria and fungi in Khartoum's microbiology lab in the aromatic and medicinal plants research center in Sudan.
The volatiles were tested against the bacterias klebsiella and staph aureus and Aspergillus and Candida for the fungi.
The researchers found both oils have effective activity against both bacteria and fungi.
They also feature compounds making them possibly anti-tumorous and cytotoxic. Gadir and Ahmed specifically identify C20H32, otherwise known as Ent-Kaurene, [12] as a potential compound in the Africana oil for new drugs make tumors more responsive to chemotherapy. [13]
Antiseptic, Anesthetic, Antitumor Capabilities
The 200 plus species in the genus Commiphora has been used throughout history for a wide variety of ailments including diarrhea, gum disease, infections of the skin, inflammation, and pain.
Recently, the anesthetic, antiseptic, and antitumor qualities of the substance have been in the spotlight.
Both traditional and current use has been found to be due to the terpenoids, specifically the furano sesquiterpenes that can be found in myrrh.
Current studies are determining ways to use myrrh therapeutically as an antineoplastic to fight tumors in cancer patients, as an antiparasitic, as well as a complementary natural medicine for wound healing. [14]
Antiparasitic
In an Egyptian study of over one thousand people tested for Schistosoma (bilharzia) parasitic flatworm infections, researchers found 4% had S. haematobium, and 2% had S. mansoni.
They were treated every day for six days with 600 milligrams of Mirazid an hour before breakfast. Mirazid is a capsule containing a gelatinous ole-resin mix of myrrh.
After their urine and stool were assessed for parasites regularly, the cure rate was 97% for S. haematobium and 96% for S. mansoni. [15]
Side Effects of C. Myrrha
While myrrh can be utilized as dental rinses, gargles, teas, tinctures, and wound washes, there are notable side effects that people looking to use this alternative substance should be aware of: [16]
Pregnant women should not take any preparation with myrrh as an ingredient by mouth. It is an emmenagogue and could stimulate uterine contractions, causing miscarriage. There is too little information about use on skin, so this should be avoided as well.
Likewise, there is not enough research available to determine how myrrh passes into breast milk and could affect babies, so it should not be used during this time, either.
The emmenagogue effect is why some women use myrrh to start menses. Because of this, anyone with abnormal uterine bleeding should use caution or avoid myrrh altogether.
When applied dermally, rashes may occur.
Diarrhea can occur when used orally.
Diabetics should be especially careful when using myrrh as it can lower glucose levels. Moreover, as it has this particular effect, those having surgery should stop using myrrh at least two weeks prior.
Those suffering a fever should avoid myrrh; it could make it spike higher.
Myrrh can increase systemic inflammation.
The substance can also affect heart rate. Consult with your doctor before using myrrh.
Doses over two grams can not only affect heart rate; it can irritate the kidneys as well. Do not take myrrh in large amounts like this as it can be dangerous.
Anyone on diabetes or blood clotting medications should be extremely cautious and consult with their doctor before using myrrh or any other medications, natural or otherwise.
Conclusion
Myrrh is best known to most people as one of the gifts bestowed upon baby Jesus by the Three Wise Men. It has long held importance for religious and spiritual practices.
Our ancestors also knew the medicinal values of the resin, and scientists are beginning to learn exactly how smart they were, as the anecdotal value is beginning to have scientific proof.
Always make sure that you get a pure substance, no matter what form you get it in. Go with reputable dealers that can supply reports showing their products are not adulterated, as these can be very dangerous.
Besides that, oils can interfere with medications and can physically harm you if they are misused, and myrrh is no different. Use with caution and always consult your doctor and a professional aromatherapist.
Safety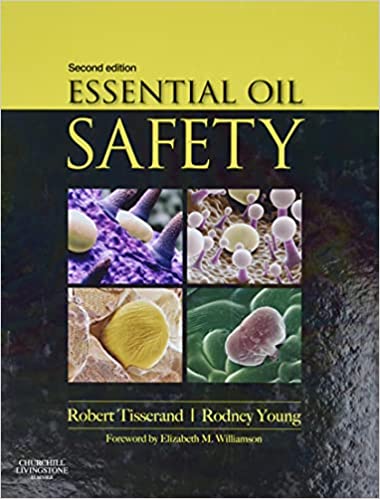 Correct selection and use of essential oils is crucial to ensure that you enjoy the best benefits of oils, without any of the downsides. Remember, some essential oils can be very potent and powerful. We therefore highly recommend this book to all of our readers: Essential Oil Safety: A Guide for Health Care Professionals 2nd Edition