What is Jasmine?
Jasmine is one of somewhere between 225-450 fragrant and flower-bearing shrubs of the olive family of plants. The plants in this family are subtropical and tropical and can thrive anywhere between temperate and tropical climates.
This plant can be a bit confusing, as many plant families have a member that shares the same name: [1]
Allspice or Carolina jasmine (Gelsemium sempervirens)
Cape jasmine (Gardenia augusta)
Chilean jasmine (Mandevilla suaveolens)
Confederate jasmine (Trachelospermum jasminoides)
Crepe jasmine (Tabernaemontana divaricata)
Jasmine tobacco (Nicotiana alata)
Madagascar jasmine (Marsdenia floribunda)
Night blooming jasmine (Cestrum nocturnum)
Night or day jasmine (Cestrum spp.)
Orange jasmine (Murraya spp.)
Jasminum officinale, the true jasmine, is native to Iran and the Himalayas of northeast India. The shrub features climbing tendrils and small, star-shaped white flowers. The highly fragrant blooms are the source of attar of jasmine that is highly prized in the perfume industry.
Spanish sailors brought jasmine to Europe sometime during the 16th century, where it later became a prized addition to the perfume industry in Grasse, France. The plant has been used medicinally by cultures like the Arabians, Chinese, and Indians for centuries.
Indians offer jasmine garlands to welcome guests. Jasmine tea is popular in China, and in Arabia, a jasmine with more robust blooms known as Jasmine sambac is also popular. [2]
Jasmine enjoys a long blooming season from spring until fall, when it goes into a resting period in October through to March. During this time, the blooms are handpicked right as the sun crests, when the fragrant aroma they emit is at its highest.
Over a ton of the sweetly-scented flowers are required for four pounds of absolute. This, coupled with the labor involved in procuring the material, accounts for the high cost of the final product.
There is no jasmine essential oil directly from the flowers. The concrete and absolute are created by a carbon dioxide or solvent extraction. Jasmine oil is produced through steam distillation of the absolute.
Hypercritical Carbon Dioxide Extraction
This method, also known as CO2 extraction, involves the gas being put under pressure. It then turns into a liquid, which acts as an inert solvent. When passed through the plant material, it extracts the aromatic compounds.
This creates a substance that closely resembles what the essential oil would, but it may contain some components that would otherwise not be there. CO2 extracts will often have characteristics of both absolutes and essential oils.
Supercritical CO2 extraction is not only gentle and fast; it avoids oxygen loss. This results in retention of the volatiles and retains the chemical composition of the material. When it is complete, the CO2 becomes gas again, leaving no toxic traces behind.
Solvent Extraction
Fragile plant materials that cannot be steam distilled without being destroyed, such as jasmine flowers, often go through a process called solvent extraction. This method employs chemicals like ethanol, hexane, methanol, or petroleum ether.
The first product made by this method is known as a concrete. Because the process extracts plant tissues and chlorophyll, concretes are often much more richly colored than essential oils.
The aromatics of the concrete are then obtained by using alcohol. This creates the absolute. While the amount of solvent still left in absolutes is low, it is important to realize they are still there.
For this reason, many aromatherapists will not use concretes or absolutes in therapy, although some do. The European Union sets the standard for allowable residue at 10 parts per million (ppm) or less.
It usually comes down to personal preference, as they do hold value. However, it is imperative to keep in mind that these more expensive materials are often adulterated by unscrupulous businesses. Be wary when purchasing jasmine absolute and make sure it is pure before use.
Other plant materials that are too fragile for steam distillation are carnation, gardenia, jonquil, mimosa, narcissus, tuberose, and violet leaf. Rose and neroli are often processed both ways. [3]
Jasmine absolute is a golden amber color with brown or orange highlights. It is a viscous liquid with an intensely sweet and exotic floral scent. It blends well with most citrus, floral and spice oils, as well as Roman Chamomile (Anthemis nobilis), amyris (Amyris balsamifera), and more.
Jasmine Essential Oil Uses
Commercially, jasmine is used in the food and beverage industry as a flavoring for sweet treats like candy, pudding, baked goods, and frozen products. However, this is on a much larger scale than what would be done at home.
Whether you are in the camp that believes an absolute is safe for therapy or you do not want to take the chance of having unknown chemicals in your blends, there are still ways you can use this sweet substance.
So what is jasmine oil good for? Here are some suggestions for home use:
Perfume
Due to its exotic and richly floral scent, jasmine absolute is predominantly used in perfume applications, both commercially and at home. The absolute is used extensively in cosmetics, body care products, perfumes, and colognes.
Jasmine is considered a feminine and masculine middle note. This means that as the top notes dissipate, they give way to the notes in the middle. As jasmine dissipates, the base notes will become more prominent.
If you are making a blend at home and accidentally overused a particular oil, creating a sharper note than you intended, try rounding it out by adding a drop of jasmine at a time.
Aromatherapy Mood Enhancer
The aroma of jasmine can help improve moods. You can diffuse it to create an uplifting and euphoric effect. If moodiness, shyness, apathy, or a lack of confidence needs to be corrected, jasmine can help. You can inhale jasmine on its own, or try one of the following blends:
Moodiness Blend
8 drops Lavender (Lavandula angustifolia)
6 drops Jasmine (Jasminum grandiflorum)
4 drops Ginger (Zingiber officinale)
2 drops Geranium (Pelargonium graveolens)
Shyness Blend
6 drops Patchouli (Pogostemon cablin)
5 drops Jasmine (Jasminum officinale)
3 drops Bergamot (Citrus bergamia)
2 drops May Chang (Litsea cubeba)
Confidence Building Blend
10 drops Jasmine (Jasminum officinale)
6 drops Linden Blossom (Tilia vulgaris)
5 drops Sweet Orange (Citrus sinensis)
4 drops Cedarwood Atlas (Cedrus atlantica)
Any of the above blends can be used in your room diffuser. Use the amount of drops appropriate for your machine. You can also add two drops to a teaspoon of a carrier oil for a body oil, or add 3-4 drops to a teaspoon of carrier or salts to add to your bathwater.
Keep in mind that these blends are not one-off miracles. Nonetheless, using them over time can help with shyness and assertiveness.
Romantic Massage Oil
Jasmine is a known aphrodisiac that works for men and women alike. It can be used in cases of frigidity or any time that a romantic atmosphere is warranted. Massage is a pleasurable thing to receive but can be just as enjoyable to give.
5 drops Ylang ylang (Cananga odorata)
4 drops Jasmine (Jasminum officinale)
4 drops Mandarin (Citrus reticulata)
2 drops Black Pepper (Piper nigrum)
Blend the oils together, and then add them to an ounce or two tablespoons of sweet almond oil (Prunus amygdalus var. dulcis). You can add more carrier oil if the scent is too strong. Warm the oil in your hands prior to beginning the massage for a more enjoyable experience.
Anti-aging Skincare
The skin is the largest organ of the body, and we go to great lengths to keep it looking great. People are more interested than ever in organic skincare these days.
In fact, the professionals at Grandview Research estimate that the organic skincare industry will reach more than 25 billion by 2025. [4]
Anti-aging is a large part of that market. No one wants to look their age. An increasing number are turning to the natural healing properties of substances like pure, organic jasmine to help fight the sands of time.
Jasmine works beautifully because it is toning and helps enhance elasticity. It is likewise helpful for scars and stretch marks and can be used on normal or dry skin.
Use jasmine along with other age-defying oils like rose otto (Rosa damascena), frankincense (Boswellia carterii), sandalwood (Santalum album), and helichrysum (Helichrysum italicum) in face masks, oils, scrubs, and steams.
Anti-aging Facial Oil
3 teaspoons Argan oil (Argania spinosa)
2 teaspoons Avocado oil (Persea americana)
1 teaspoon Rosehip seed oil (Rosa rubiginosa)
8 drops Frankincense (Boswellia carterii)
6 drops Lavender (Lavandula angustifolia)
4 drops Rose (Rosa damascena)
4 drops Jasmine (Jasminum officinale)
First, add all of the essential oils into a bottle large enough for the final product. Add the rosehip seed oil, then the argan oil, and then finally, the avocado oil. Shake well.
Use sparingly in the mornings and evenings after washing, paying particular attention to the wrinkle-prone areas around the eyes and mouth. Be very gentle around the eyes. Use for two weeks, and take a week off, substituting with a plain oil such as argan or avocado.
Jasmine Essential Oil Benefits
The benefits of jasmine are taken advantage of to great length in China, where the flowers are used for cirrhosis of the liver, dysentery, and hepatitis. Jasminum sambac is likewise used for dysentery, as well as conjunctivitis, and tumors or ulcers on the skin.
The flowers are not the only parts with medicinal qualities. They also utilize the roots for headaches, insomnia, joint pain, and rheumatism.
Calms Nerves and Anxiety
Essential oils are renowned for their ability to affect moods. Jasmine has a particular affinity for the nervous system and is a sedative that works well with psychological and psychosomatic symptoms.
Stress and anxiety are normal conditions that can help in emergency situations. The fight or flight response comes from a time when a split decision was the literal difference between life or death, such as a human being confronted with a saber toothed tiger.
When this stress response is occurring frequently, or we are in a chronic state of distress, physical ailments can occur, ranging from sweats and mild heart palpitations up to and including heart attacks and death.
It is imperative to maintain a calmer state whenever possible. Jasmine is helpful in maintaining calm and acts as a mild sedative. Other oils you can use for stress and anxiety are:
Bergamot (Citrus bergamia)
Cedarwood Atlas (Cedrus atlantica)
Frankincense (Boswellia carterii)
Lavender (Lavandula angustifolia)
Mandarin (Citrus reticulata)
Melissa (Melissa officinale)
Roman chamomile (Anthemis nobilis)
Sweet orange (Citrus sinensis)
Vetiver (Vetiveria zizanioides)
Using blends of the above oils can help with many symptoms of stress, including:
Aches, pains, and muscle soreness
Apprehension
Bodily tension
Brooding
Dizziness
Over-activity / Hyperness
Over-anxiousness
Palpitations
Paranoia
Sense of foreboding
Sweating
Other symptoms can occur, such as urinating more than usual, diarrhea, or that 'lump in the throat' feeling. These are all indicative of an overactive autonomic nervous system, can be eased with blends of these oils as well.
Amenorrhea - Promotes Menses
The absence of periods outside of pregnancy and lactation is known as amenorrhea. Many things can cause this condition, such as stress, extreme exercising, eating disorders like anorexia and bulimia, thyroid or pituitary problems, stress, and medications.
Oils known to have an affinity with the female reproductive system and in stimulating the uterus can help stimulate menses. It is imperative before using these to rule out pregnancy and therefore secondary amenorrhea.
Once that is done, the following oils may help:
Clary sage (Salvia sclarea)
Cypress (Cupressus sempervirens)
Geranium (Pelargonium graveolens)
German chamomile (Matricaria recutita)
Jasmine (Jasminum officinale)
Juniper berry (Juniperus communis)
Roman chamomile (Anthemis nobilis)
Rosemary (Rosmarinus officinalis)
Rose maroc (Rosa centifolia)
Vetiver (Vetiveria zizanioides)
Helpful in the Delivery Room
It is not an easy task to bring another life into this world. While many oils, including jasmine, should not be used during pregnancy, a number of them are helpful during the final act.
Jasmine has a number of benefits that can ease childbirth. It is antispasmodic with a minor analgesic effect. The scent is both strengthening and calming so it can help reduce the anxiety of the mother.
As scents are highly personal, and the sense of smell is heightened during pregnancy, it is essential to allow the mother to smell any oil being used before employing it in any way. Even women that love the aroma of jasmine may hate it when they are pregnant.

Use This Infographic On Your Blog
Jasmine Essential Oil Research, Facts, and Studies
Stimulant
It may seem counterintuitive that a substance so calming to the nerves can also be a stimulant, but many essential oils act as both. Jasmine is one of them.
According to Len and Shirley Price in 'Aromatherapy for Health Professionals,' a study in 1989 showed that jasmine shortened the sleeping time in mice drugged with pentobarbital. This was attributed to cis- and trans- phytol compounds in the oil due to solvent extraction.
In the same book, they point out another study in which the scent of jasmine heightened mental function in test subjects. [5]
Escherichia coli (E-coli)
In India, jasmine is used in an array of situations. They create the high-grade aromatherapeutic volatile and use cheaper materials and synthetics for items like incense.
Juice from the leaves is used for bloodshot eyes, clean the kidneys, regulate menses, expelling worms from the intestines, remove corns, and treat skin ulcerations.
However, a group of researchers realized that there was little to no real information on the antibacterial potential of the volatile or synthetic components.
They decided to test this, and in 2008 a study was published in the Indian Journal of Pharmaceutical Sciences evaluating the efficacy of jasmine against e-coli. Jasminum sambac was used in this test.
They concluded that the essential oil of jasmine, as well as its synthetic counterparts, held ample antibacterial activity against E. coli. [6]
Conclusion
Jasmine's sweet and exotic scent has been used for thousands of years to perfume skin, hair, landscapes, and homes. The delicate flowers are too fragile for the steam distillation process, but we can still enjoy it through steam distillation of the absolute.
The oil is excellent for skin, and the divine jasmine scent is a perfect addition to perfumes, colognes, cosmetics, and body care products.
An excellent mood booster, jasmine can be used for anything from boosting confidence to calming nerves in the delivery room. It is an expensive oil and one that is often adulterated, so must be purchased carefully and after due diligence to ensure the quality is pure.
Safety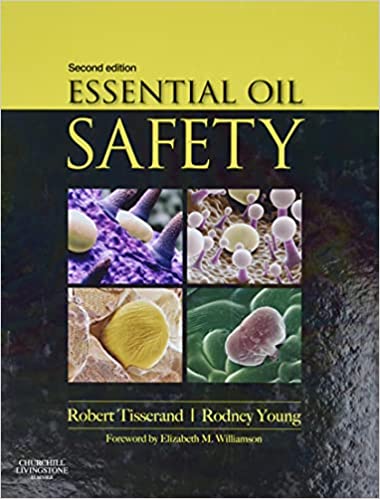 Correct selection and use of essential oils is crucial to ensure that you enjoy the best benefits of oils, without any of the downsides. Remember, some essential oils can be very potent and powerful. We therefore highly recommend this book to all of our readers: Essential Oil Safety: A Guide for Health Care Professionals 2nd Edition