What is Sandalwood?
The sandalwood tree is considered fairly small, although it grows to a height of approximately 30 feet. The bark can be in hues of brown, black, red, and the heartwood is sometimes white, lending to the nickname.
This tree is semi-parasitic. As a sapling, it gathers its nutrients and water from neighboring plants through specialized roots called haustoria, but does so without causing them harm.
Some sandals (as they are sometimes called) have even survived off of other sandals. [1] Because of this, if you were ever to come into possession of sandalwood seeds that you wish to plant, you should plant them with neighbors that can support its 'borrowing' nature.
The wood of the tree is highly prized as well. It is used in wood carvings and in the furniture industry, and rates in the top 10 most expensive kinds of woods in the world along with others like African blackwood, agar, and ebony.
Another popular use for sandalwood is incense. The warm and grounding aroma is useful in meditation. The wood chips are sometimes used for this as well, with the remnants of oil still remaining in scant quantities. Sandalwood powder is also prized in cosmetics.
The oil in the tree collects in the heartwood, which can be white but turns darker yellow as the tree matures. The main constituent, santalol, is found in the oil in both alpha- and beta- form and usually comprises approximately 90 percent of total volume.
The oil cannot be collected until the tree is many years old. While this can be accomplished as early as 15 years, the older the tree, the higher the quality and quantity of the oil it produces.
Due to this limitation and the demand for the oil, the sandalwood species has become heavily overharvested. There are strict regulations in place where the species grows, namely in India, [2] Australia, and Hawaii [3] to help maintain the preservation of these precious trees.
Unfortunately, this has created a seedy underground network of people illegally harvesting the tree and its oil as people try to cash in on the supply and demand. Poaching and smuggling have become a problem. [4]
For this reason, it is imperative that you only source sandalwood from reputable distributors that practice sustainable harvesting techniques and that adhere to the strict regulations in place. It is also highly recommended to be responsible and not overuse this oil.
The genus Santalum includes numerous varieties. The most popular in aromatherapy are:
S. album - Native to India, this is the most popular. It is mainly produced in India and Indonesia. The contents here focus mainly on this oil.
S. austrocaledonicum - Also known as New Caledonian sandalwood, this tree takes a minimum of 20 years to reach maturity and grows on the islands in the South Pacific. It is widely agreed that this is the closest variety to true Indian sandalwood due to the santalol.
S. spicatum - Australian sandalwood is another popular variety; however, with less santalol, it has a drier and more bitter top note and provides different benefits.
S. paniculatum - Hawaiian or Royal Hawaiian sandalwood is native to the islands of the same name. It is also a rich and deep tenacity.
There is also another oil that is often called West Indian sandalwood that is of no botanical relation: Amyris balsamifera. It is actually amyris from the Rutaceae family and is also referred to as West Indian rosewood even though it is not rosewood (Aniba rosaeodora).
The rarity of the oil lends it to being often adulterated. In Essential Oil Safety, Tisserand states that this is often done with a number of things, such as amyris, sandalwood terpenes, synthetic fragrance, coconut oil, bleached copaiba balsam, glycol, and more.
Even though there are no known contraindications for the oil, it can cause sensitization in some people. According to Tisserand in the same text above, the maximum dermal percentage should be two percent. This equates to about three drops per teaspoon of carrier oil.
Sandalwood oil can be pale yellow to brownish in color and may have tints of green. The smell is quite tenacious, making it an effective base note for exotic scents.
It blends well with spiritual oils like frankincense (Boswellia carterii), patchouli (Pogostemon cablin), and myrrh (Commiphora myrrha). It is also great with floral oils like lavender (Lavandula angustifolia) and jasmine (Jasminum officinale), spice oils, and other fixatives.
Sandalwood Essential Oil Uses
In Ayurveda, oils have been used for approximately 3,000 years. Sandalwood was among others like cinnamon (Cinnamomum zeylanicum), spikenard (Nardostachys jatamansi), and myrrh (Commiphora myrrha) that were commonly used long ago and is still used to this day.
Sandalwood is also used extensively in the fragrance industry for scenting high-quality perfumes, soaps, and cosmetics. This precious wood and agarwood are both used extensively in Japan and China for incense as well.
There are many ways to use sandalwood oils at home. However, please remember to use it responsibly.
Fragrance & Incense
Sandalwood has a warm aroma that is prized in the fragrance industry. If you enjoy making your own perfume and colognes, sandalwood is an excellent fixative, extender, and harmonizer that really rounds out the overall scent.
The beauty of sandalwood is that it is not restricted to use as a base note; it can be used as a middle as well.
Not only that, it is versatile enough to be considered both masculine and feminine and is loved by both genders.
Diffusion During Meditation & Prayer
Aromas of all kinds have been revered since the dawn of time. The wood and oil of precious sandalwood have long stood out in the annals of history as being favored by ancient civilizations. The aromatic wood was often used to build temples many centuries ago.
In addition to helping you center during meditation or prayer, having the scent with you throughout the day can be balancing.
It can act as a reminder that no matter what is going on, there is a power much higher than anything that could possibly drag you down and give you the strength that you need to push on.
Certain oils and scents are classic to use for this. If you are still searching for the perfect blend to diffuse that helps you find your peace, try to include some of the following oils in your next spiritual creation:
Cedarwood atlas (Cedrus atlantica)
Frankincense (Boswellia carterii)
Holy Basil (Ocimum sanctum)
Hyssop (Hyssopus officinalis)
Jasmine (Jasminum grandiflorum)
Juniper berry (Juniperus communis)
Myrrh (Commiphora myrrha)
Patchouli (Pogostemon cablin)
Rose Otto (Rosa damascena)
Sandalwood (Santalum spp.)
White sage (Salvia apiana)
Yuzu (Citrus junos)
Relaxing Massage
A massage after a long day is relaxing on its own. When you choose essential oils that have an effect on the emotional state, it can bring on a whole new meaning to winding down.
Sandalwood is one of these oils. Make the following blend so you have it on hand when the physical and emotional stress of the day has you wanting to pull your hair out.
When you need it, simply add 4-5 drops to a teaspoon or two of a carrier oil like coconut (Cocos nucifera). Rub a little onto your shoulders and the back of your neck, as well as your arms and chest area.
Better yet, have a loved one give you a massage on your entire back and wherever else is exhausted. Just remember to do the same for them when they need it.
10 drops Mandarin (Citrus reticulata)
7 drops Clary sage (Salvia sclarea)
7 drops Lavender (Lavandula angustifolia)
4 drops Sandalwood (Santalum album)
3 drops Valerian (Valeriana officinalis)
Body & Face Care
Sandalwood is one of the anti-aging oils and can be used for cleansing oils. It is a nourishing and balancing choice for people with normal to dry skin. To nourish the skin overnight and wake up beautifully, try this oil at night after your normal cleansing routine:
20 drops Rosehip Seed (Rosa rubiginosa)
20 drops Evening Primrose Seed (Oenothera biennis)
8 drops Sandalwood (Santalum album)
4 drops Lavender (Lavandula angustifolia)
3 drops Clary sage (Salvia sclarea)
2 drop Geranium (Pelargonium graveolens)
Add all of the above to an ounce of sweet almond (Prunus amygdalus var. dulcis), argan (Argania spinosa), or Camellia (Camellia japonica). Smooth a light layer on the damp skin of the face and neck, making sure to avoid the eye area.
Sandalwood Essential Oil Benefits
This oil has been prized for its many benefits throughout history. While you likely won't be using the wood to build temples anytime soon, you can still enjoy many benefits this sacred oil imparts.
Soothes Respiratory Issues
Sandalwood can be helpful for respiratory congestion. Use with other chosen oils in a bowl of steaming water. Place a towel over the back of your head and breathe in for about 10 minutes, taking breaks if needed.
Eases Mental Distress
One area where sandalwood really shines is by easing mental distress.
Whether you are suffering from depression, mental exhaustion, nervous anxiety, panic attacks, or are just completely run down or having hormonally-induced mood swings, sandalwood can help.
Use it in a personal inhaler, add a drop or two to a piece of tissue or cotton ball to carry with you throughout the day, or diffuse the oil to get the benefits. Adding sandalwood to massage blends can also help calm nerves.
Aphrodisiac
If you are looking for oils to help spark romance or turn up the heat in the bedroom, sandalwood is a perfect start.
Mix it in blends with other romantic oils like patchouli (Pogostemon cablin), rose (Rosa damascena), ylang ylang (Cananga odorata), and more to create a loving mood.
Use This Infographic On Your Blog
Sandalwood Essential Oil Research, Facts, and Studies
There are limited number of studies on sandalwood essential oil in comparison to some of the more popular ones, like citrus oils, lavender, or rosemary (Rosmarinus officinalis). Nonetheless, the oil shows promise in certain areas.
Dermatology
Sandalwood has been found to be anti-inflammatory and antimicrobial. It is likewise fairly safe, easy to formulate into blends and easy to apply topically.
In an abstract from 2017, researchers noted that the oil had shown promise in preliminary trials for the treatment of many skin conditions, ranging from acne and warts to eczema and psoriasis. This could make it a natural choice for dermatological applications. [5]
Cancer
Santanol, one of the main constituents in sandalwood, may prove to be beneficial in treatment as a chemopreventive agent in skin cancers.
East Indian sandalwood essential oil, or as the researchers call EISO, blocked cell cycle progression, induced cell death to a point, and was antiproliferative in testing.
The study shows that there is promise in using the oil to reduce the probability of precancerous cells turning into actinic keratosis or skin cancer. [6]
Conclusion
It may be difficult to believe that the wood and oil of a parasitic tree could be so valued, but that it is what we have in the Santalum genus.
While sandalwood is prized, it is becoming increasingly rare. It is over harvested and in danger, so should be used sparingly. Try to substitute it whenever you can, and be sure the company you buy it from practices sustainability.
Safety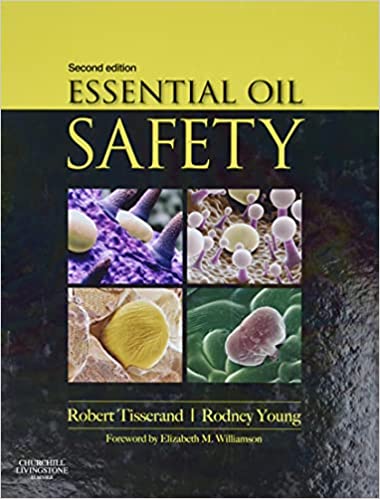 Correct selection and use of essential oils is crucial to ensure that you enjoy the best benefits of oils, without any of the downsides. Remember, some essential oils can be very potent and powerful. We therefore highly recommend this book to all of our readers: Essential Oil Safety: A Guide for Health Care Professionals 2nd Edition