What is Hyssop?
The perennial herb hyssop is a part of the mint family and is often grown for its aromatic flowers and leaves.
The plant itself features long, narrow leaves that branch off from the stem in pairs. The small flowers bloom in spiked clusters, and they can be pink, red, white, or bluish-violet. They flourish in the summer. [1]
It is vitally important to bear in mind there are two common chemotypes of hyssop. The one we are referring to in this index is Hyssopus officinalis var. decumbens. The other, also commonly known as hyssop oil, is just Hyssopus officinalis.
Both may be written with "L" behind the species. The critical distinction is that the decumbens variety is a linalool chemotype and poses no hazards.
The other is a pinocamphone chemotype. Hyssopus officinalis L. is a hazardous oil that should not be used in aromatherapy. It may contain the carcinogen methyleugenol and poses a threat as a neurotoxin.
It may cause convulsions and other adverse side effects, and should never be taken internally. [2]
This is yet another case for why it is so imperative to check the botanical name and never trust only the common name when determining what type of oil you are purchasing.
When in doubt, always ask the supplier.
Hyssop essential oil is steam-distilled from the buds, flowers, and leaves. It should be a pale yellow or clear liquid and should have woody and fruity undertones in addition to being fresh and herbaceous.
Hyssop blends well with bergamot (Citrus bergamia), clary sage (Salvia sclarea), eucalyptus radiata (E. radiata), geranium (Pelargonium graveolens), lavender (Lavandula angustifolia), sweet marjoram (Origanum majorana), rosemary (Rosmarinus officinalis), and others.
Hyssop Essential Oil Uses
Throughout history, the herb has been used for many reasons. It was used in stews in the Middle Ages, and today the oil and extract are still used in food manufacturing as a flavoring.
Hyssop has spiritual uses and has been utilized for purification and spiritual cleansing.
The oil is also used in the perfume business and in manufacturing cosmetics and soaps. [3]
Agastache foeniculum or blue hyssop is the plant many people confuse with lavender (Lavandula angustifolia). They are not the same thing. This plant is also a member of the mint family but is not closely related to the hyssop we are speaking of.
Blue hyssop is also known as giant hyssop, anise hyssop, and a few other names. Blue hyssop is prized in gardens for being highly aromatic and attractive to bees and butterflies alike. It is cold and drought hardy, so it is an excellent choice for beginner gardeners. [4]
Teas have been made from all types of hyssop over the years. Hyssop is especially beneficial for respiratory problems, and the plant makes an excellent poultice for bruises.
As far as medicinal uses, the herb should not be used by epileptics, those prone to seizures for any reason, or by those who are pregnant or nursing as it is often hard to tell what variety is being used.
The quantities used in food and cosmetics should not have ill effects as they should be minuscule compared to what would be transmitted in aromatherapeutic applications.
Aromatherapy
As a volatile oil in your diffuser, hyssop essential oil can help clear your mind and aid in focus and concentration.
It can also help clear out excess mucus and is helpful when respiratory bugs are in the air, such as during cold and flu season.
Recipe for Concentration and Focus:
4 drops Rosemary (Rosmarinus officinalis)
3 drops Hyssop decumbens (Hyssopus officinalis var. decumbens)
2 drops Geranium (Pelargonium graveolens)
Respiratory Issues Aromatherapy Recipe
4 drops Hyssop (Hyssopus officinalis var. decumbens)
4 drops Eucalyptus (E. globulus / E. radiata)
3 drops Peppermint (Mentha piperita)
For either recipe, follow your diffuser directions to add the appropriate amount of the above blends and enjoy.
For the respiratory blend, you may also add 2-3 drops of the blend to a bowl of steaming water. Keep your eyes closed, drape a towel over the back of your head, and breathe in the vapors for about 15 minutes.
Make sure to keep your face around 12 inches from the water, and discontinue immediately if you feel any discomfort, such as dizziness or feeling as if your lungs or face are being irritated.
For Skin
Hyssop decumbens is a good choice for wounds and bruises. It is antibacterial, antiviral, and acts as an astringent.
Spiritual Uses
The ancient Hebrews considered hyssop sacred. The herb was used to anoint and purify temples.
The herb is still used to this day as a bitter herb in Passover rituals. [5]
Hyssop Essential Oil Benefits
We get a great many volatile oils from the Lamiaceae or mint family. These fragrant plants provide us oils that are often antiseptic and antispasmodic.
Other health benefits of these oils include being stimulating and having an affinity for the respiratory system.
Wound Healing
Hyssop decumbens is an excellent choice in wound care. You can make a wound wash with a drop or two of the oil in a bowl of cool water.
You can use this same tactic for bruises. Mix the oil well in the water and soak a towel in it, then place the towel on the affected area.
Increases Concentration / Reduces Mental Fatigue
As mentioned above, this oil is good for helping you concentrate. If you have been trying to focus for too long on your task, be it for school or work, and are suffering from burnout and mental fatigue, hyssop can help with that as well.
You may find it helpful to put a drop or two of the oil on a cotton ball or tissue and keep it in a closed baggie so that you can take a whiff when you need a mental pick-me-up.
You can also add hyssop oil by itself to a personal diffuser, or make a blend with other oils that have clarity-enhancing or stimulating properties. Some good choices are:
Eases Muscle Aches and Joint Pains
Hyssop is a spasmolytic, so it can help ease aching muscles and joints. It may even reduce the pain of arthritis.
Add 2-3 drops of hyssop decumbens to a teaspoon of a carrier oil such as coconut (Cocos nucifera) and gently massage the affected area.
You may also combine the oil with others that can calm muscle and joint pain, like:
Black pepper (Piper nigrum)
Chamomile, Roman (Anthemis nobilis)
Ginger (Zingiber officinale)
Helichrysum / Immortelle (Helichrysum italicum)
Plai (Zingiber cassumunar)
Rosemary (Rosmarinus officinalis)
Sweet Marjoram (Origanum majorana)
These are just a small sampling of oils to choose from.
If you prefer a liniment to a massage oil, add approximately 5-10 drops of your oil or blend to 1-2 cups of rubbing alcohol or witch hazel. Always shake well prior to using to disburse the oils.
Start with fewer drops, then gradually add more to find what works for you.
Use This Infographic On Your Blog
Hyssop Essential Oil Research, Facts, and Studies
Most of the research on hyssop is of the more common pinocamphone chemotype. However, there is some of the linalool chemotype as well as research xamining both.
Antifungal
In a study published in 2011, two variations of hyssop were examined for their antifungal activities against thirteen strains. Both were found to be highly active against the fungi tested.
Interestingly, they discovered that the oil from plants grown above 3200 feet exhibited slightly higher antifungal actions. [6]
Antimicrobial Properties
In another research article published in the Flavour and Fragrance Journal first published in 1998, researchers examined the properties of various oil against microbes.
All yeasts, which comprised of seven separate strains of Candida albicans, C. krusei and C. tropicalis, were strongly inhibited by both hyssop chemotypes.
However, they found the linalool and 1,8 cineole chemotype, or the decumbens variety we are covering, had a broader and more evident activity against the Enterococcus spp., including E. coli. [7]
Conclusion
Hyssop decumbens essential oil is an excellent choice for those suffering from mental fatigue, muscle aches and pains, joint issues including arthritis, respiratory problems, bruising, and more.
It has long been used in spiritual rituals, and in foods and medicines. It is also used as a middle note in perfumery and can be found in the ingredients lists of cosmetics and soaps.
However, for home use, you must be sure you are buying the decumbens, or linalool, chemotype. The more common pinocamphone chemotype is dangerous and should never be used by inexperienced enthusiasts.
As always, do your research. Be sure to perform due diligence on the supplier before purchasing essential oils, and always seek out the botanical name in addition to the common name to ensure you are obtaining the correct oil, and use volatile oils with caution.
Safety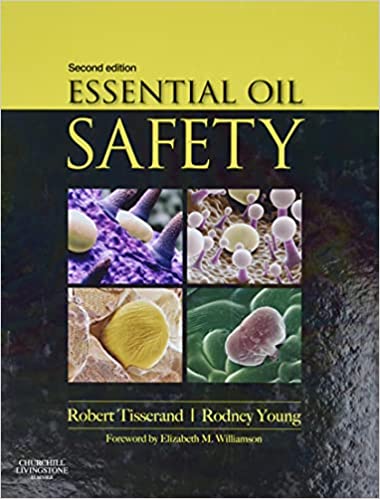 Correct selection and use of essential oils is crucial to ensure that you enjoy the best benefits of oils, without any of the downsides. Remember, some essential oils can be very potent and powerful. We therefore highly recommend this book to all of our readers: Essential Oil Safety: A Guide for Health Care Professionals 2nd Edition