What is Black Pepper?
Black Pepper (Piper nigrum) is cultivated in tropical countries but is native to India. Besides there, the volatile oil is mainly produced in China, Indonesia, Madagascar, Malaysia, and Sri Lanka.
The pepper has been used extensively throughout history, especially in Ayurvedic medicine. For over 4,000 years, both white and black pepper has helped ailments ranging from cholera, dysentery, and malaria to diarrhea and other digestive troubles.
The Greeks used the pepper to alleviate fevers and strengthen their stomachs. In India, it was said that swallowing 7-9 grains a day gave monks who traveled far on foot 'remarkable endurance.'
As a valuable spice, black pepper was fought over by the British, Dutch, French, and Portuguese.
The pepper gets its name from Frenchmen Pierre Poivre. When the Portuguese held the monopoly on the spice and its trade in the 1800s, he managed to get the plant to Madagascar, a French colony. France immortalized him by making the word for pepper "poivre."
When looking for a quality black pepper oil, seek out one that is either colorless or pale olive/ yellow. It should have a warm, spicy, and peppery scent with woody undertones.
You may hear 'piperine' or 'piperine oil;' however, this is not the same. Piperine is a part of black pepper that can be isolated. [1]
Black Pepper Essential Oil Uses
Today, peppercorns are still widely used in culinary circles, and there aren't many home cooks that do not use pepper as part of their daily cooking.
Black pepper essential oil has quite a wide range of therapeutic uses as well. The volatile oil of pepper is a rubefacient that can be an irritant to the skin and mucus membranes, so should always be used diluted. Do not use in conjunction with homeopathic remedies.
Diabetes Mellitus (Juvenile Diabetes) Massage Blend
Black pepper is a warming oil that can be beneficial for those suffering from juvenile diabetes. This is a condition that often causes pain and numbness in the extremities.
Massaging the arms and legs with essential oil blends can increase circulation and bring blood and feeling back to the hands and feet.
Massage for Constipation
Many things can result in constipation, from dietary changes to sitting for long periods of time.
Taking commercial laxatives can cause the bowels to stop doing their job effectively, so they should be a last resort that is used sparingly.
Massaging with essential oils can help release blockages and get things moving along in the intestines. When massaging the bowels, use a clockwise motion and follow them down to the pelvic region.
The massage should be performed as deeply as possible without causing discomfort or pain. It can be performed up to three times daily until relieved.
There are numerous oils that are beneficial for this type of massage, including black pepper, Sweet Fennel (Foeniculum vulgare var. dulce), Ginger (Zingiber officinale), Sweet Marjoram (Origanum majorana), and Patchouli (Pogostemon cablin).
Hair Loss Blends
For those suffering hair loss, just looking in the mirror can cause panic. Besides dietary changes and other preventative measures like carefully choosing hair care products to reduce chemical use, essential oils may help lessen hair loss and even help regrow hair.
Numerous oils can help stop hair loss, and the most common one mentioned is usually Rosemary (Rosmarinus officinalis). However, many other oils can be blended for treatment. One such suggestion is mixing five drops each of the following oils:
Black Pepper (Piper nigrum)
Cedarwood Atlas (Cedrus atlantica)
Ginger (Zingiber officinale)
Rosemary (Rosmarinus officinalis)
Thyme Linalol Thymus vulgaris ct. linalool)
The carrier oil used is of the utmost importance when making a hair blend, too. Try using rich oils like Argan (Argania spinosa), Coconut (Cocos nucifera), Hemp seed (Cannabis sativa), or Jojoba (Simmondsia chinensis).
The above hair loss mix can be used every couple weeks in a carrier at a ratio of 4-5 drops of the blend in three teaspoons of carrier.
Quit Smoking Aid
Black pepper oil can be quite useful for those trying to quit smoking. Diffusing black pepper or inhaling it can help lessen cravings. Simply add a drop or two of black pepper to a tissue or cotton ball and sniff when cravings hit.
You can also add the oil to an aromatherapy pendant or use it in a rollerball added to a carrier. This is one of the absolute best essential oils for smoking as it helps fight fatigue and increases energy while easing the stress that goes with nicotine withdrawal.
Black Pepper Essential Oil Benefits
There are many benefits of black pepper essential oil. It is an analgesic, anti-infectious, antiseptic oil that acts as an immunostimulant, diuretic, nervine, and more. Here is just a sampling of the wonderful things that black pepper can do.
Eases Muscle Cramps
Since black pepper is both an analgesic and natural painkiller, it is a great choice when dealing with anything from regular muscle cramps to the pain of dysmenorrhea.
Either dilute in a carrier oil or use in a compress to alleviate pain wherever it strikes.
Lessens Edema
As a natural diuretic, black pepper is an excellent oil to reach for during times of fluid buildup. In pregnancy, for instance, it is quite common to experience swollen feet and ankles. The following recipe can either be used for a cold compress or a foot bath in a bowl of cool water:
3 drops Lemon (Citrus limon)
2 drops Coriander seed (Coriandrum sativum)
2 drops Lavender (Lavandula angustifolia)
1 drop Black pepper (Piper nigrum)
Circulatory System Stimulant
Poor circulation can cause a host of problems. Just like in people with diabetes, there might be pain and numbness in the extremities. The hands and feet might always be unusually cold.
Besides getting the blood pumping and the lymph moving, black pepper can help ease the exhaustion that often comes with a sluggish system. Massage blends and diffusion are good ways to get these benefits.
Use This Infographic On Your Blog
Black Pepper Essential Oil Research, Facts, and Studies
Food Preservative
In 2015, researchers set out to determine if the volatile oils of green and black pepper could be used as agents in the fight against food spoilage.
They isolated the phytochemicals of the oils and determined whether the addition of them to chicken soup would inhibit the growth of microorganisms that resulted in spoilage.
The scientists successfully proved that the volatile oils were effective in stopping the growth of organisms, including Staphylococcus aureus. [2]
Smoking Cessation
A study was performed in 2013 to determine if complementary medicine, such as herbals and essential oils, is effective at helping people quit smoking.
Part of this study included black pepper essential oil as a craving-reduction technique. They determined that the inhalation of the oil significantly reduced cravings. More needs to be studied on this topic. [3]
Neck Pain
In 2014, 60 patients that exhibited neck pain were randomly separated into two groups. The control group received an unscented cream.
The experimental group received a cream that included a three percent concentration of essential oils. These were black pepper, lavender, peppermint, and marjoram.
The participants were instructed to apply two grams of the cream daily after bathing or showering for a total of four weeks.
In the end, the researchers analyzed the results by the participant's range of motion, pain threshold, and visual analog scale.
They found that those in the experimental group had a significant improvement in their symptoms. The conclusion is that essential oils can be beneficial in effectively reducing neck pain when applied topically. [4]
Conclusion
Black pepper (Piper nigrum) essential oil is a great choice for the home practitioner for its many qualities.
It is an analgesic that can help with muscle pain, rheumatism, diabetes, dysmenorrhea, and more.
The oil has beneficial effects on the circulatory system. It gets the blood and lymph moving and can help with conditions associated with diabetes and poor circulation.
For smokers, black pepper can be helpful in reducing the severity of cravings and easing the stress of nicotine withdrawal.
The benefits of black pepper can be enjoyed through massage when diluted in a carrier. It can also be used in the shower for inhalation and absorption or can be placed in an aromatherapy pendant or on a tissue or cotton ball for inhalation.
This oil should not be used neat and can cause skin irritation. A patch test should always be done. Those taking homeopathic remedies should not use black pepper oil.
Safety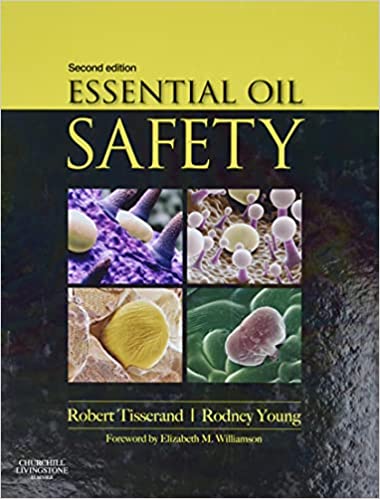 Correct selection and use of essential oils is crucial to ensure that you enjoy the best benefits of oils, without any of the downsides. Remember, some essential oils can be very potent and powerful. We therefore highly recommend this book to all of our readers: Essential Oil Safety: A Guide for Health Care Professionals 2nd Edition