What is Thyme?
Thyme is one of the oldest medicinal herbs, spoken of highly by Pliny the Elder and Dioscorides, two of the fathers of medicine.
Many sources state the word thyme comes from the Greek word "thynos," meaning either to perfume or to fumigate, depending on the source. Others say it came from the Greek "thumus," meaning courage.
Thyme was used by ancient Egyptians in their embalming rituals, while the Greeks favored it as a source of courage. Thyme could be found burning in their temples, and Greek men would rub thyme on their chests. [1]
Roman emperors enjoyed thyme with their meals due to a belief that it would prevent poisoning, and the culture burned thyme as incense in their temples as well. They would also offer sprigs of the herb to show respect.
The belief that thyme provided courage prevailed into Medieval times, and warriors would carry it with them into battle.
The herb was of great importance during the Black Plague in the 1340s. Even though the people of the day had no idea of the constituents that made thyme so strong, they knew it worked and used it in poultices on the open wounds.
Nurses in the Victorian era likewise used thyme for the same antiseptic benefits, soaking their bandages in thyme-infused water prior to placing on wounds.
Victorians also fancifully believed that thyme grew where fairies have danced in the woods. [2]
It is said that you can use thyme to speak with fairies, and placing a sprig of thyme under your pillow will help keep nightmares at bay.
There are over 300 varieties of this versatile herb. The common thyme most likely came from wild thyme (T. serpyllum). Also known as mother-of-thyme, wild thyme produces an oil similar in effects to common thyme. It is known as serpolet. [3]
Red thyme vs white thyme
Thyme is steam-distilled from the flowering tops of the herb. The first distillation brings about a red thyme, and further distillation produces white thyme. That being said, there is some differing information about the various sources of thyme oil.
For instance, in her book The Complete Book of Essential Oils and Aromatherapy, Valerie Worwood states that all of the essential oils of thyme used in aromatherapy come from T. vulgaris. [4]
On the other hand, Julia Lawless speaks of Spanish sauce thyme (T. zygis) as being a separate type that also produces a red thyme oil that, like common thyme oil, is irritating and should only be used in very low doses.
However, in the go-to source for all things essential oils, Essential Oil Safety, 2nd Edition, by Robert Tisserand, T. vulgaris and T. zygis are listed as being the same oil. [5]
Nonetheless, it is listed as the linalool chemotype, which is the oil that Valerie Worwood recommends for home users, as it is not as harsh as most other varieties and chemotypes.
Either way, the oil you should use will be clear to pale yellow. Look for the botanical name Thymus vulgaris ct. linalool.
Thyme linalol has a softer and sweeter scent than the red and most of the other chemotypes that can be found, including thymol, carvacrol, etc. It has a wonderful fresh scent and is good for the respiratory system as well.
There is another oil that can be useful for home enthusiasts as well, T. citriodora. As the name implies, this is a lemon thyme. Note that there is a limonene chemotype of thyme, but these two are not the same.
Furthermore, there is a geraniol chemotype that Kurt Schnaubelt recommends for skincare in his book The Healing Intelligence of Essential Oils: The Science of Advanced Aromatherapy.
So, if you cannot find a linalool chemotype and don't want lemon thyme, you could seek out the geraniol (T. vulgaris ct. geraniol) version and use it in your blends.
Thyme essential oil blends well with black pepper (Piper nigrum), clary sage (Salvia sclarea), eucalyptus lemon (E. citriodora), lavender (Lavandula angustifolia), lemon (Citrus limon), sweet orange (Citrus sinensis), oregano (Origanum vulgare), and many others.
Thyme Essential Oil Uses
Thyme and thyme linalol can be used interchangeably in most cases. Since thyme is higher in thymol than its linalol counterpart, it is a stronger oil that should only be used in small amounts and for short times. It is best for acute situations, if at all.
Thyme should not be used by pregnant women, and it may cause skin irritation. Thyme linalol, on the other hand, is a much gentler oil that has no known contraindications and can be used for more extended periods and at higher percentages.
That being said, always perform a skin patch test with any new oil. You also do not want to use the same oil for a prolonged of time or sensitization may occur.
Aromatherapy
Thyme oil is excellent at fighting microbes, so it is a perfect choice for your diffuser during the cold and flu months.
Cooking
Thyme is an herb that is often used in the kitchen, and you can use the essential oil as well. Just a single drop will lend a ton of flavor to your savory dishes.
For Hair
Thyme linalol is stimulating to the hair shaft. It can be a helpful addition to shampoos, conditioners, and conditioning oils designed to help stop hair loss in its tracks.
Other oils suitable for the condition include lavender (Lavandula angustifolia), lemon (Citrus limon), rosemary (Rosmarinus officinalis), and spikenard (Nardostachys jatamansi).
For Skin
If you have oily or blemished skin, try adding thyme linalol to your skincare regimen.
There are many ways to use essential oils on your skin. You can do something as simple as adding a couple drops to your favorite moisturizer or you can make your own homemade soaps.
Room Sprays
Room sprays can be used when more concentrated and stronger solutions are required and you want to cleanse the air of any viruses or bacteria that may be invading.
You can use thyme on its own, or take advantage of a synergistic mix of thyme, clove bud (Syzygium aromaticum), lemongrass (Cymbopogon flexuosus / citratus), oregano (Origanum vulgare), and palmarosa (Cymbopogon martinii).
Add your oils to a spray bottle and then add two teaspoons of white vinegar and shake. Fill the container with 4-8 ounces of water depending on how many drops of oils you are using, shake well again, and spray.
Make sure the drops do not land on materials like wood, suede, or leather.
Thyme Essential Oil Benefits
Thyme and thyme linalol share many of the same therapeutic qualities. They are both:
Analgesic
Antimicrobial
Antiseptic
Antispasmodic
Expectorant
Immunostimulant
These are the main benefits that you will get from the oil at home, so choosing the gentler linalol chemotype won't leave you lacking. In addition, both oils are stimulants and tonics.
Fights Herpes Simplex Virus
The only time you may need regular thyme is for a persistent viral infection, such as for a herpes simplex 1 outbreak. In other words, if you or a loved one feels a cold sore or fever blister coming on, you'll likely want to fight it with the stronger oil.
If you tend to get an outbreak often, make up a batch of the following blend to have on hand at the first sign of an outbreak, which is usually a tingling or itchy feeling in the area where the sore usually appears.
12 drops Manuka (Leptospermum scoparium)
10 drops Tea Tree (Melaleuca alternifolia)
8 drops Oregano (Origanum vulgare)
8 drops Thyme linalol (T. vulgaris ct. linalool)
8 drops Eucalyptus radiata (E. radiata)
4 drops Geranium (Pelargonium graveolens)
Add all of the above oil drops to a dark glass bottle. When you feel the first tingle, combine in a one to one ratio with tamanu (Calophyllum inophyllum) oil.
Alternatively, you can just make the whole blend in advance, by first combing the above oils, then adding 50 drops of the tamanu oil.
Helps Clear Respiratory Congestion
Thyme has long been used to clear up congestion of the respiratory system. It was once a treatment for whooping cough and tuberculosis and has been made into infusions, ointments tinctures, and syrups.
Reach for this oil when you are suffering from bronchitis, cough, laryngitis, tonsillitis, or have a sore throat and let its antitussive and decongestant properties go to work to get you feeling better. [6]
Repels Mice
Essential oils are perfect natural repellents, and certain oils are better at repelling particular insects or rodent types. Mice are not fond of thyme, so adding a couple drops to a cotton ball and placing it where you notice them coming in will keep them at bay.
Infection Prevention Benefits
Thyme is an antiseptic, so makes an effective wound wash. Add a couple drops to a basin of water. Swirl a clean towel in the water and use it to clean out superficial wounds, scratches, and scrapes.
Thyme can also be used in homemade mouthwashes to be used against oral infections. One of the main constituents, thymol, is used in commercial products made to fight bacteria in the mouth, like Listerine®. [7]

Use This Infographic On Your Blog
Thyme Essential Oil Research, Facts, and Studies
The term "thyme essential oil" brings up 800 results on PubMed as of the time of this writing, making it one of the more well-researched oils.
Its antimicrobial properties are well-documented, but the oil has been found to show promise in other medicinal areas, too.
Reduces Pain of Dysmenorrhea
A triple-blind study was performed examining the effects of T. vulgaris compared to ibuprofen on the reduction of pain in women who suffer from dysmenorrhea.
Eighty-four female students from the Babol University of Medical Sciences who presented with primary dysmenorrhea were separated into three groups.
One group was given a 200-milligram capsule form of ibuprofen plus 25 drops of an essential oil placebo. The second group received a capsule made up of 25 drops of T. vulgaris 2% and a placebo capsule, and the third received the 25 drops of essential oils placebo and a capsule.
The groups began the medication regimen on the first day of their menstrual cycle and continued to take the regimen every six hours. Their pain levels were recorded at various intervals.
There was a marked decrease in pain and symptoms in both the thyme oil and ibuprofen group over the placebo group. These results show that thyme essential oil could be an effective complementary treatment for managing dysmenorrhea pain. [8]
Anxiety
A study published in a 2016 issue of the Journal of Traditional and Complementary Medicine examined the possible anxiolytic effects of thyme essential oil.
The researchers found the oil reduced anxiety in rats. This shows there is a basis for further research in using thyme as an alternative treatment to control anxiety in humans. [9]
Conclusion
Thyme has a long and storied history. It has been used in culinary, medicinal, and even magical circles for centuries.
The oil can be confusing for some, however, because there are so many varieties to choose from. For those untrained in the use of essential oils, the linalol chemotype would be the best choice and easiest to find.
When figuring out where to buy thyme oil, the highest price does not mean its the highest quality. Look for suppliers that have no problem giving you a report of the constituents in a particular batch of oil, botanical names and sources, and have great reviews.
In closing, always remember that all essential oils are highly concentrated, so always start with the fewest drops and work your way up, not the other way around.
Safety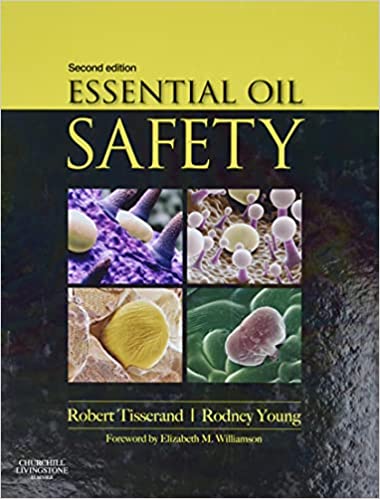 Correct selection and use of essential oils is crucial to ensure that you enjoy the best benefits of oils, without any of the downsides. Remember, some essential oils can be very potent and powerful. We therefore highly recommend this book to all of our readers: Essential Oil Safety: A Guide for Health Care Professionals 2nd Edition