What is Orange?
The sweet orange tree features dark green foliage that makes a perfect backdrop to the orange fruits it bears. Although it can grow to 30 feet in height, it is known as a compact evergreen. The tree produces white, fragrant blossoms in the spring that bear the fruit in autumn or winter. [1]
There are records of Jesuit priests in South America growing hordes of sweet orange trees as early as 1549. Before that, Portuguese sailors first found the tree in India, its native land. They brought it to Europe before it made its way down to the priests. [2]
In addition to India, the tree was also indigenous to China. Today, these trees are cultivated all over. California and Florida are both popular spots for orange orchards.
Popular sweet orange hybrids include Hamlin, Jaffa, Navel, Pineapple, Valencia, and Washington. You can also find the blood orange, which is a red-fleshed cultivar that has a taste reminiscent of raspberries.
You might hear the sweet orange called the China or Portugal orange. It can be labeled botanically as Citrus aurantium var. Dulcis or Citrus aurantium var. Sinensis. Some people and companies, such as doTERRA®, label the oil as "wild orange."[3]
The oil is usually cold-pressed from the orange peel, otherwise known as the fruit rind, most commonly in Cypress, Brazil, India, and North America. There is also a steam-distilled variety created mainly in North America and the Mediterranean.
However it is produced, the oil should be a yellowish-orange color and smell of the fruit: bright, fresh, citrusy, and sweet.
The oil is generally considered non-irritating, non-sensitizing, and non-toxic, even for infants. Like many citrus oils, it is high in limonene and contains bergapten. [4] This furocoumarin makes the oil phototoxic so it should not be used on the skin before sun exposure.
The steam-distilled citrus oil is more of a phototoxicity danger than the cold-expressed. However, care should still be taken when using either in blends for skin prior to exposure to ultraviolet rays including tanning beds, as both variations contain coumarins.
Citrus sinensis oil blends well with black pepper (Piper nigrum) and other spice oils, lavender (Lavandula angustifolia) and other floral oils, spiritual oils like frankincense (Boswellia carterii) and patchouli (Pogostemon cablin), green oils like pine (Pinus sylvestris) and many more.
Orange Essential Oil Uses
Sweet orange oil is used extensively in the pharmaceutical industry. It is commonly found as a fragrance in cosmetics, detergents, lotions, perfumes, and soaps. Sweet orange oil is used throughout the food and beverage sector.
At home, there are many ways to use orange oil, ranging from making your home smell like a fresh orchard to calming acne breakouts and reducing wrinkles. Not to mention, the scent alone boosts your mood and can help fight the blues!
Around the House
Orange essential oil has a fresh and brightening scent that everyone recognizes immediately and many enjoy.
While lemon is most often used in cleaning ingredients, orange and other citrus oils like grapefruit and lime are enjoying increased popularity. With essential oils, you don't have to stick to the regular pine and lemon chemical smells, instead you can make blends you enjoy.
The best part? You can avoid the caustic chemicals and know that your family is breathing in natural, non-detrimental molecules instead of a whole bunch of things that you need a PhD to pronounce.
Orange is a great choice for room sprays, dishwashing liquid, surface wipes, potpourri, and more. For a quick scent booster before company comes, add a few drops of orange oil to your diffuser.
Cooking
While ingesting essential oils is not recommended, some can be used in cooking. The minute amount used is dispersed through the recipe and therefore poses no threat when done correctly.
Orange essential oils can be used to flavor mulled wines, custards, fish and seafood, cakes and other baked products, and more.
The thing to keep in mind when cooking with essential oils is that they are not extracts, and cannot be used interchangeably. Where you would use a teaspoon of extract in a recipe, using a teaspoon of essential oil would ruin it. Often, a drop or two is more than enough.
Skincare Routines
Our skin is our largest organ. It can tell a lot about our health, and can cause a lot of distress in men and women alike.
Essential oils can help keep our skin in its best condition. Orange is a wonderful addition to your skincare regimen for many ailments and issues. To be on the safe side, do not use orange oil on skin that will be exposed to the sun in the next few hours.
For Acne:
Here's an overnight acne treatment that will soften your skin and leave it looking bright and fresh:
Add 3 drops of sweet orange oil to a teaspoon of aloe vera gel. Blend it well and massage it over your face. Wash off in the morning.
For Aging Skin and Fighting Wrinkles
Nobody wants to wake up one day and see lines that seemed to have to popped up overnight. Essential oils can be added to our regular oil and lotion treatments to help keep wrinkles at bay.
Try the following oils in a blend to use overnight. You can use 2-4 drops of each oil, depending on your personal preferences. You will want to use a total of 25-30 drops.
Carrot Seed (Daucus carota)
Chamomile, Roman (Anthemis nobilis)
Lavender (Lavandula angustifolia)
Orange, sweet (Citrus sinensis)
Palmarosa (Cymbopogon martinii)
Rosewood (Aniba rosaeodora)
Sandalwood, Australian (Santalum spicatum)
Once you come up with your custom blend from the oils above, add in 20 drops of Rosehip seed oil (Rosa rubiginosa) or Evening primrose seed oil (Oenothera biennis).
Then, mix in 10 drops of either Sea buckthorn berry oil (Hippophae rhamnoides) or Acai berry oil (Euterpe oleracea).
Once the plant oils are well-blended in with your essential oils, you will be adding 1-2 drops of your custom blend to your favorite carrier oil. Great carrier oil choices for anti-aging preparations are:
Almond, Sweet (Prunus amygdalus var. dulcis)
Apricot Kernel (Prunus armeniaca)
Argan (Argania spinosa)
Coconut (Cocos nucifera)
Hemp Seed (Cannabis sativa)
Jojoba (Simmondsia chinensis)
Macadamia (Macadamia ternifolia)
Moringa (Moringa oleifera)
Peach Kernel (Prunus persica)
Rice Bran (Oryza sativa)
Safflower (Carthamus tinctorius)
Walnut (Juglans regia)
Just as you can mix and match to come up with your prefered essential oil and plant oil blends, you can likewise do the same for the carrier oils to see what works best for you.
Orange Essential Oil Benefits
There are numerous benefits to using orange essential oil. For instance, it is known to be:
Antibacterial
Antidepressant
Anti-inflammatory
Antiseptic
Bactericidal
Calmative
Carminative (Reduces gas and eases digestive pressure)
Cholagogue (Stimulates release of bile)
Digestive
Depurative (Cleansing and detoxifying)
Diuretic
Fungicidal
Hypotensive
Sedative
Stimulant
Stomachic
Tonic
These therapeutic properties of the oil make it good for a multitude of things, which is why sweet orange oil is such a good one to keep on hand.
Calms Nervous Issues
Essential oils have an affinity with the nervous system. Sweet orange oil is no different. You can use it in the following ways to help calm overactive emotions.
Eases Constipation and Intestinal Spasms
For constipation, you want to make sure you increase your water and fiber intake. Other than that, you can help get things moving with an essential oil massage. These are also good for calming intestinal spasms.
Good choices for adults are:
Basil linalol (Ocimum basilicum ct. linalol)
Black pepper (Piper nigrum)
Grapefruit (Citrus paradisi)
Orange, sweet (Citrus sinensis)
Patchouli (Pogostemon cablin)
Blend a total of 15 drops of the above oils. Mix 1-3 drops in a teaspoon of carrier oil and massage the lower abdomen in a clockwise rotation.
For children, the following oils are milder but can be used in the same way as above:
Chamomile, Roman (Anthemis nobilis)
Geranium (Pelargonium graveolens)
Mandarin (Citrus reticulata)
Orange, sweet (Citrus sinensis)
Patchouli (Pogostemon cablin)
Rosemary (Rosmarinus officinalis)
Aids in Dieting
While essential oils are not going to make you lose weight on their own, they can certainly help out in areas that dieters often worry about, like detoxification and cellulite.
When looking to tone the skin, reduce cellulite, and increase circulation, a pre-bath massage can work wonders.
You can use the following blend both before and after a relaxing bath:
5 drops Juniper berry (Juniperus communis)
5 drops Petitgrain (Citrus aurantium)
3 drops Orange (Citrus sinensis)
3 drops Grapefruit (Citrus paradisi)
2 drops Geranium (Pelargonium graveolens)
2 drops Spearmint (Mentha spicata)
2 drops Black pepper (Piper nigrum)
These should all be mixed and stored in a dark amber glass bottle. The blend contains oils good for detoxification, toning, and fighting cellulite, so it's a triple threat blend for dieters.
How to use: Mix together and add 3-4 drops to a teaspoon of sweet almond (Prunus amygdalus var. dulcis). Apply all over the body, concentrating on problem areas. If you wish, you can also re-apply after your bath.
Use This Infographic On Your Blog
Orange Essential Oil Research, Facts, and Studies
Exercise and Lung Function
In a 2015 edition of The Journal of International Society of Sports Nutrition, researchers wrote about the benefits of the oils of spearmint (Mentha spicata) and sweet orange (Citrus sinensis) on exercise performance and respiratory function.
While the results were promising, this was a small study on only 20 athletes. Therefore, the researchers recommend further investigation and analysis. [5]
Acne Reduction
The bacterial effects of essential oils can be very beneficial in the reduction of acne. In a study from January to March of 2012, Spanish researchers looked at the effectiveness of orange and sweet basil (Ocimum basicicum).
They used the oils alone and mixed with acetic acid in two separate groups, and keratolytic medication alone and mixed with acetic acid in two more groups.
All groups showed a reduction in acne symptoms ranging from 43-75%. [6]
Fly Toxicant
Musca domestica, otherwise known as the common housefly, can be controlled with Citrus sinensis essential oil. [7]
Antimicrobial Activity
Most essential oils show antimicrobial activity to varying degrees. In the International Journal of Life Sciences Research, researchers published the effectiveness of varying oils against certain microbes.
Orange peel oil was found to have broad spectrum activity against Candida albicans, Escherichia coli, Salmonella typhi, Shigella species, and Staphylococcus aureus. [8]
Does orange essential oil have Vitamin C?
Because of the high amount of vitamin C in oranges and their peels, this is a common question. While trace minerals and vitamins can be found in essential oils, they are in minute amounts and do not survive the distillation process well enough to be found in the oils.
You should not count on essential oils for any dietary intake needs, nor should you ingest them. Eat the orange instead.
Conclusion
Pure orange oil has many uses and can provide you with a wide range of benefits both around the home and for your body. To make sure you are getting a quality oil, find a distributor you trust and try to source organic oils when possible.
While side effects of this oil are rare, some oils may be photosensitizing depending on whether they were distilled or expressed. Sensitive individuals should always be careful when using any volatile oil.
Safety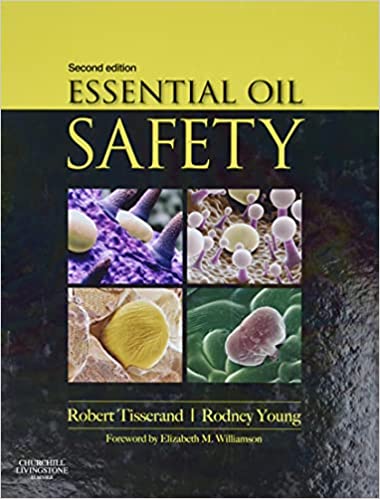 Correct selection and use of essential oils is crucial to ensure that you enjoy the best benefits of oils, without any of the downsides. Remember, some essential oils can be very potent and powerful. We therefore highly recommend this book to all of our readers: Essential Oil Safety: A Guide for Health Care Professionals 2nd Edition