What is Vetiver?
This fragrant grass originally hails from India, Indonesia, and Sri Lanka, although it is now cultivated in the Comoro Islands, Haiti, Japan, Madagascar, Mexico, the Philippines, Réunion, South America, Tahiti, and West Africa.
Vetiver grows wild in the plains and on river banks. The hermaphroditic vegetation thrives in a multitude of different soils, from light to heavy. This includes sandy, loamy, and clay. It is likewise not picky about acid; it grows in acidic, neutral, or alkaline conditions.
The long and narrow leaves are stiff and grow in clumps that funnel out at a 45-135 degree angle. There is a mid-rib on them which open the V-shaped blades to almost flat, and under dry conditions, they close up to conserve moisture.
Even though it is hardy, it doesn't do well with frost. It can withstand temperatures down to 10 degrees Fahrenheit, as long as they are only dips, the ground does not freeze, and daytime temperatures remain above freezing.
It is drought and flood-resistant, is not affected by heavy metals, and tolerates chemicals well. Not only that, since vetiver buds are underground, the plant can survive fires and regrow, since they are insulated by the soil. [1]
The impressive root system not only produces a hardy plant that can live 50+ years, but it is also useful in protecting soil from erosion during the rainy season.
Because of its the enduring qualities, this fascinating plant is the subject of a massive conservation movement. Sunshine vetiver, formerly known botanically as Vetiveria zizanioides, is not invasive and is sterile, making it perfect to use for controlled plantings.
The plant is being used in this manner throughout many areas, such as along the Ho Chi Minh Highway in Vietnam, to secure coffee farm slopes in Costa Rica, and to protect young trees from wind damage in China, among other places. [2]
Both the grass and its roots are fragrant, but protecting terrain and scent are not the only benefits of the grass. The blades are used by natives where it grows in a variety of ways, such as:
Providing food to livestock during droughts
Mixed with clay into blocks for construction
Used as thatched roof material
Growing mushrooms
Artisanal products like baskets, hats, bags, and more
Boiler fuel
Purify drinking water (the roots)
It has so many uses that there are entire houses built almost entirely of vetiver in Thailand, including the walls, counters, floor tiles, and cooling blinds. Not only that, the plant's healing properties are used in medicine in some areas. It is also made into herbal drinks. [3]
Every year and a half it is harvested. The grass is cut down and later made into insect-deterring fans, screens, and mats.
With the greenery gone, it is time to dig up the massive network of roots. These are washed and dried prior to being distilled for their pungent oil.
The viscous oil that is produced will be amber to dark brown. Besides the names already mentioned, you may see it referred to as vetivert or khus khus, and the botanical name of Andropogon muricatus.
Vetiver oil blends well with florals like jasmine (Jasminum grandiflorum), spices like black pepper (Piper nigrum), as well as other popular perfume oils such as patchouli (Pogostemon cablin), oakmoss (Evernia prunastri), and sandalwood (Santalum album).
Vetiver Essential Oil Uses
As you can see from the introduction to this multifaceted plant, it has a wide variety of uses. The oil of vetiver does as well, and here are some of the easiest ways to get its benefits at home.
Perfume
The roots of Vetiver have been used for fragrance purposes in the East since ancient times. According to the USDA, the global trade of vetiver oil is estimated to be approximately 250 tons annually. This is due primarily to it being a prized ingredient in high-class perfumes.
The sweet and smoky undertones of this oil make it perfect for masculine scents as either a middle or long-lasting base note. It is listed as an ingredient on copper plate inscriptions dating back to ancient royalty and is one of the base ingredients in Chanel No.5. [4]
You can use this in blends at home. Be sure to always start in the smallest increments possible, as it can overpower other scents.
For Diffuser Blends
One of the best ways to utilize oils is to diffuse them into the air. They can be used for a variety of reasons, ranging from air freshener to purification to mood stabilizer.
Vetiver is a calming oil, so it is a useful one to reach for during times of tension and stress or anger and frustration. The next time negative moods take hold, try the following aromatherapy blend:
Baths and Massage
Baths and massages on their own are great, but they are next-level relaxing when essential oils are added. Many blends can be used for either. Use up to five drops to a teaspoon of carrier for massage or up to 8 drops per teaspoon of a carrier oil or Epsom salts for a bath.
The last thing you want to do is add anxiety to your day by complicating matters and looking for rare oils or trying to make complex blends.
There are many readily available oils that can be used on their own or in blends to melt the tension of the day away. If you love the smell of vetiver, this is one of those oils. Or you can combine it with the following easy-to-find essentials:
Bay Laurel (Laurus nobilis)
Bergamot (Citrus bergamia)
Clary Sage (Salvia sclarea)
Frankincense (Boswellia carterii)
Geranium (Pelargonium graveolens)
Lavender (Lavandula angustifolia)
Orange, sweet (Citrus sinensis)
Ylang ylang (Cananga odorata)
Don't try to force blends. Choose oils that resonate with you and remember that less is more. If using for a massage, don't use the citrus oils listed before going out in the sun.
Vetiver Essential Oil Benefits
Helpful for ADD/ADHD
Vetiver isn't just for nervous tension and anger. It can also be beneficial in blends for focus and attention deficit disorder or hyperactivity (ADD/ADHD).
Stressful situations can exacerbate emotional responses in children with ADD/ADHD, and the calming effect of vetiver can be helpful during these situations.
Mix one part vetiver essential oil with two parts of a carrier oil and massage a small amount on the soles of the feet. Alternatively, put a drop or two on a tissue and place it inside the sock under the foot. Do this before the stressful trigger if possible.
For instance, this can be done before a long car ride, the first day of school, or the morning of a big exam. This method is not just for children, either. Adults might find it soothing before an important meeting, phone call to a client, or other trying situation.
Eases Menstrual Difficulties
Dysmenorrhea is a condition in which women have painful menstruation. This is usually centered on the lower back and/or the abdomen. Amenorrhea is the lack of menstruation.
Either issue can be particularly stressful for a woman, but vetiver can provide relief. Use it in massage blends to rub on the belly and back areas.
Mix it with oils like clary sage (Salvia sclarea), geranium (Pelargonium graveolens), cypress (Cupressus sempervirens), or Roman chamomile (Anthemis nobilis) for either condition.
Besides those two and regular cramps and stress that women go through, vetiver can ease symptoms of endometriosis. Valerie Worwood wrote a book called The Endometriosis Natural Treatment Program that suggests the use of the oil.
Balances the Nerves
People are bombarded with stressors from all over these days, and that is one of the main reason essential oils have become so popular in recent years.
Vetiver is a sedative and a nervous system tonic, so it is one of the best oils to use for a variety of mental issues, such as reducing stress, promoting well-being, and a number of other situations like:
Anger
Anxiety
Bereavement
Depression
Exhaustion/Fatigue
Insomnia
Low self-esteem
Repels Pests
There's nothing worse than insects or rodents invading your living space or that of your animals. Vetiver is one of the oils that can help dissuade creepy-crawlies from joining you in your living quarters. It is especially effective against moths.
It can likewise be added to blends to spray in horse stalls or added to natural flea and tick shampoos for your dogs. This oil also provides the added benefit of being calming for your four-legged friends. However, as with most oils, keep it away from your cats.
Use This Infographic On Your Blog
Vetiver Essential Oil Research, Facts, and Studies
Vetiver is one of the most studied plants for commercial and economic benefits. It is the topic of much literature, including a 37-page examination of the Haitian vetiver business that is an excellent peek behind the curtain into this massive commodity. [5]
The following are some of the most striking studies of the oil itself and its potential eventual benefits in humans.
Mental Modulatory Effects
From November 2013 - February 2014, researchers set out to prove the mental modulatory effect of essential oils, vetiver in particular.
They accomplished this by studying the electroencephalogram (EEG) and sleep-wake patterns in Wistar rats that inhaled either water or commercial vetiver essential oil. They found a number of intriguing results, suggesting a significant effect of the oil on alertness and brain activity. [6]
Hypopigmentation
Melanogenesis is the production of melanin pigments in humans by melanocyte cells, and hypopigmentation is the loss of skin color. In 2014, scientists researched the effect of vetiver essential oil on this process and whether it could be effective for this condition.
They found that the oil, which is a potent antioxidant, inhibits lipid peroxidation and maintains the glutathione (GSH) levels in the cells. It decreases melanin production and may prove to be a powerful addition to hypopigmentation products. [7]
Mosquito Control
Mosquitoes carry dangerous disease everywhere they go. While this is a problem wherever they are, it is more of an issue in countries that have less access to proper medical care.
This is especially worrisome coupled with the insect's developing resistance to synthetic compounds meant to control them.
Anopheles minimus is a prominent and resistant malaria vector in Thailand. In January 2018, researchers proved that valencene, a constituent in vetiver, provides a high mortality rate against this vermin. This means it could be formulated into an alternative mosquito control.
Conclusion
The vetiver plant is arguably one of the most environmentally and economically beneficial plants that this world has seen.
Oil from the plant's roots can be used in multiple ways at home, ranging from homemade perfumes and colognes to modulating moods, keeping insects away, and helping with menstrual issues.
As with any oil, be sure to seek out reputable suppliers to make sure your oil is pure, and use in moderation.
Safety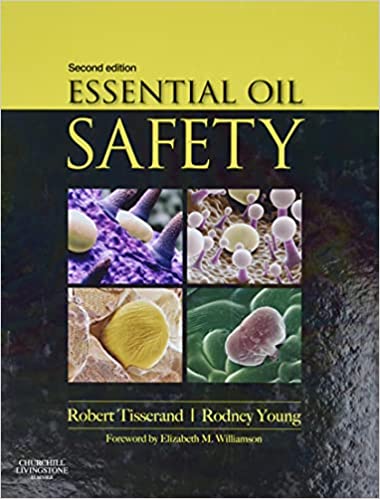 Correct selection and use of essential oils is crucial to ensure that you enjoy the best benefits of oils, without any of the downsides. Remember, some essential oils can be very potent and powerful. We therefore highly recommend this book to all of our readers: Essential Oil Safety: A Guide for Health Care Professionals 2nd Edition