What is Ylang Ylang?
Ylang ylang flower is also known as the flower of flowers. It is a tall tropical tree native to Asia that grows up to around 60 feet high that features fragrant pink or yellow flowers, from which the oil is distilled.
Ylang ylang is unique in that it goes through a multi-step water or steam distillation. This can make things rather confusing when trying to purchase ylang ylang essential oil.
The initial distillate produces what is known as ylang ylang 'extra,' which is considered the premium oil.
It then goes through three more, which produces three successive grades of the oil: I, II, and III. As the grades increase, the quality of the oil decreases.
On top of this, a 'complete' oil is produced, which is supposed to be representative of all steps of the process. Many 'complete' oils that are on the market are actually mixes of grades I and II.
There are also solvent extractions of absolute and concretes produced.
When purchasing ylang ylang essential oil, look for an oily pale yellow liquid with a complex, sweet-spicy and soft scent. You may have to experience the different grades to determine which will meet your needs.
Ylang Ylang Essential Oil Uses
In Edwardian and Victorian times, ylang ylang oil was used in a popular men's hair treatment, Macassar. This was a combination of either coconut or palm oil combined with ylang ylang. It was used as conditioner and styling aid.
Today, there are many uses for ylang ylang. Here are a few:
Baths
One of the best ways to nourish the skin and relieve dryness is to rub an essential oil infused carrier oil all over your body right before getting into the bath.
While in the water, massage the oil in. This does make things very slippery, so use caution when standing up or exiting the tub.
Try this the next time you need to unwind:
3 drops Sweet Orange (Citrus sinensis)
2 drops Ylang ylang (Cananga odorata var. genuina)
1 drop Chamomile, Roman (Laurus nobilis)
1 drop Lavender (Lavandula angustifolia)
Add the blend of oils to 2 teaspoons of a nourishing body oil like jojoba (Simmondsia chinensis)  or or sweet almond (Prunus amygdalus var. dulcis). You can use this as a regular massage oil or add it to your bath.
For Fingernails
In Eastern medicine, a lot of health issues can be inferred by the way a person's fingernails look. Various health issues can cause nails to be thin and brittle, rough and grooved, and more.
While this does not address the internal things going wrong that are causing nail problems, if you want to stimulate the growth of healthy nails, ylang ylang can help. Mix five drops of the essential oil in a teaspoon of jojoba and rub into the nails daily.
Flavoring
Ylang ylang essential oil has been used in the food and beverage industry for years. The floral flavor can now even be found in e-cigarette liquids.
In "The Complete Book of Aromatherapy and Essential Oils," Valerie Worwood states that ylang ylang can be used to flavor chocolate mousse and rice pudding.
Dermal irritation has been reported in animals and humans. However, research shows no allergic reaction to this essential oil used in small quantities in food. [1]
Perfumes
The absolutes and concretes made through solvent extraction are appreciated for the long-lasting scent they impart. Ylang ylang is in itself considered a prized and complex fragrance that can hold its own without any other additions.
Romance
In Indonesia, it is customary to spread the flowers on the marital bed the night of the wedding. Ylang ylang is well known for being a romance oil and aphrodisiac, and you can bring the benefits of this oil to your bedroom. Try this romantic blend in your bedroom diffuser:
4 drops Palmarosa (Cymbopogon martinii)
3 drops Ylang ylang (Cananga odorata var. genuina)
2 drops Orange (Citrus sinensis)
1 drop Clary Sage (Salvia sclarea)
1 drop Nutmeg (Myristica fragrans)
Ylang Ylang Essential Oil Benefits
Emotionally Supportive
Ylang ylang is a very balancing and calming oil, which makes it a great choice in times of emotional distress. Add it to your diffuser blends to help with:
Anger
Anxiety
Depression
Focus and concentration
Insomnia
Mindfulness and meditation
Moodiness and mood swings
Restlessness
Stress
Alternatively, add a drop or two to a cotton ball or use it in a personal diffuser to carry it with you. Inhale deeply as needed.
Regulates the Cardiovascular System
Stress, depression, anger, and any type of emotional distress, especially when it is prolonged, can have severely detrimental effects on the cardiovascular system.
Essential oils can have a massive effect on the cardiovascular system as well. Any oil, like ylang ylang, that can help a person unwind and control their emotions can be of use to the heart.
The following oils can be used for those suffering hypertension (high blood pressure):
Chamomile, Roman (Anthemis nobilis)
Clary Sage (Salvia sclarea)
Frankincense (Boswellia carterii)
Geranium (Pelargonium graveolens)
Lavender (Lavandula angustifolia)
Neroli or Petitgrain (Citrus aurantium)
Rose Otto (Rosa damascena)
Ylang ylang (Cananga odorata var genuina)
The oils can be mixed into a blend to be diffused or could be added to a carrier oil for massage.
Excellent Body Care Oil
Ylang ylang is a blessing for the hair, nails, and skin. You can use it for nails as above, and it is excellent in facial oils, sprays, creams, and steam treatments for many different types of skin, including normal to oily, aging, or damaged skin.
Use the oil in skin care treatments from acne to anti-wrinkle creams.
For hair, ylang ylang can be added to unscented shampoos or conditioners for not only fragrance, but to help with dandruff and even hair loss.
Sedative
Ylang ylang is known to have sedative qualities, making it beneficial for insomnia. The nest time you cannot sleep, try the following blend in your diffuser:
3 drops Ylang ylang (Cananga odorata var genuina)
2 drops Lavender (Lavandula angustifolia)
1 drop Sweet Orange (Citrus sinensis)

Use This Infographic On Your Blog
Ylang Ylang Essential Oil Research, Facts, and Studies
There have been numerous studies done on ylang ylang essential oil over the years. Here are just a few.
Impairs Cognitive Performance
In a study from 2008, researchers discovered that ylang ylang both reduced memory and alertness. The other oil tested, peppermint (Mentha piperita), enhanced both. [2]
Anti-aging
In a study from Taiwan, researchers discovered that a variety of ylang ylang, dwarf, exhibited antioxidant activity and smelled good, making it promising for use in anti-wrinkle creams. [3]
Use in Medicine and Agriculture
In an abstract in 2015, researchers explored the historical uses of ylang ylang and its potential for future use. They determined that the constituents in the oils as well as their activities would make it good for much more than the fragrance industry.
The main constituents of the plant were found to have the following benefits:
Antibiofilm (biofilms are microbial communities that attach to biotic/abiotic surfaces) [4]
Antidiabetic
Antifertility
Anti-inflammatory
Antimicrobial
Antivector (affects the immune system)
Insect-repellent
Anti-melanogenesis activity (inhibits the production of melanin)
This leads researchers to believe the plant could prove beneficial in cosmetics, agriculture, and medicine. [5]
Hypertension
In 2012, researchers found that an inhaled combination of ylang ylang (Cananga odorata var. genuina), lavender (Lavandula angustifolia), marjoram (Origanum marjorana )and neroli (Citrus aurantium) had a marked effect on the participant's blood pressure.
They concluded that aromatherapy can be useful in the control of hypertension. [6]
Conclusion
Ylang ylang is a unique oil, having a multi-step distillation process. When purchasing the oil, be sure to look for the correct grade you want, which will be either I, II, III, or extra.
Extra is said to be the superior. You may also find a 'complete' version that is supposed to be a mix of them all, but is often just a combination of two lesser grades.
Ylang ylang has been used extensively throughout history for its fragrant qualities. The essential oil is so complex, having over 1200 constituents, that it is said to be an excellent perfume on its own.
You can use this oil for inhalation, massage, baths, body care, and much more. It is beneficial for heart health and emotional issues.
The oil is also a known aphrodisiac and is a favorite oil to diffuse or add to massage oils when you desire a more romantic mood. However, it is also a great oil to use for insomnia.
Research has shown that the constituents in ylang ylang possess a wide variety of properties, meaning the plant and its oils can be prized for much more than just their fragrance.
Safety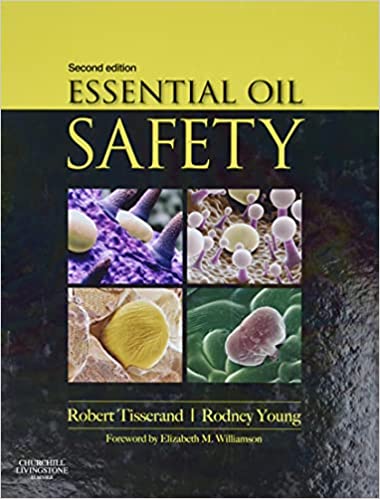 Correct selection and use of essential oils is crucial to ensure that you enjoy the best benefits of oils, without any of the downsides. Remember, some essential oils can be very potent and powerful. We therefore highly recommend this book to all of our readers: Essential Oil Safety: A Guide for Health Care Professionals 2nd Edition