What is Marjoram?
There are two marjoram essential oils you may come across. One is Spanish marjoram (Thymus mastichina), which is also known as wild Spanish marjoram or mastic thyme. This one is very high in 1,8 cineole.
Sweet marjoram is the one commonly used in aromatherapy and is the one discussed here. The two oils, although sharing a name, really have little in common. They are botanically and therapeutically different, and cannot be used interchangeably.
Sweet marjoram, unlike the Spanish variety, has no known risks and is much safer. It contains mostly terpenes and alcohols, whereas Spanish marjoram is higher in oxides. Oxide-rich oils generally will carry more risk, especially around children and more sensitive individuals.
For instance, sweet marjoram can be used on children aged nine or above. On the other hand, the high cineole content of Spanish can cause respiratory distress in children, the elderly, the infirm, and those with severe respiratory issues like asthma.
The confusion between the two oils could be the reason that sweet marjoram is contraindicated in pregnancy, because Thymus mastichina should not be used by those pregnant or nursing.
Origanum majorana / Majorana hortensis has no such warnings.
To further confuse things, there is Origanum vulgare, which is also known as common or wild marjoram. This plant produces oregano oil.
There is also a hardier marjoram, French (Origanum onites/ Majorana onites). [1]
The sweet variety of the herb is a bushy perennial that thrives in cooler climates of Egypt, the Mediterranean, and Africa.
It is commonly used in cooking and has a long history of being used medicinally and spiritually.
Today, oregano is more well-known. However, marjoram was once one of the most common herbs to be found.
We get the essential oil through steam distillation of the flowering tops, leaves, and stems. It is a pale yellow liquid that is primarily produced in Bulgaria, Egypt, France, Germany, Hungary, Morocco, Portugal, Spain, and Tunisia.
Sweet marjoram essential oil blends well with bergamot (Citrus bergamia) and other citrus oils, cardamom (Elettaria cardamomum), clary sage (Salvia sclarea), frankincense (Boswellia carterii), the mints, valerian (Valeriana officinalis), and many more.
Marjoram Essential Oil Uses
There are so many uses for this valuable essential oil. Here are just a few of the many ways you can use sweet marjoram in your home:
For Children
As previously mentioned, sweet marjoram can be used on children ages nine and above. Here are just a few ways to use it on your young family members:
Bruises
Along with geranium (Pelargonium graveolens), immortelle (Helichrysum italicum), and lavender (Lavandula angustifolia), sweet marjoram helps reduce the severity of contusions.
First, ice the affected area, then rub in just enough of a pre-blended solution of two tablespoons of a carrier oil with 10 drops of your chosen oil or oil mixture.
Sleep
Help your young one get to sleep by diffusing a pleasing mix of lavender, sweet orange (Citrus sinensis), and sweet marjoram in their bedroom.
Bronchitis
Bronchitis can be caused by either a virus or bacteria. The condition often follows coughing or colds.
Youngsters generally respond well to essential oils when used to ward off respiratory issues, so they can be helpful with bronchitis as well. Note that if your child has been prescribed medication for any malady, you should inform your doctor that you are using essential oils, too.
You can diffuse sweet marjoram with oils like tea tree (Melaleuca alternifolia), ravensara (Ravensara aromatica), cedarwood atlas (Cedrus atlantica), or other oils that are age-appropriate.
Likewise, you can make a bronchial chest rub with oils that can be used in this age range, like thyme linalol (Thymus vulgaris ct. linalool), Roman chamomile (Anthemis nobilis), lavender (Lavandula angustifolia), and more.
Depending on what oils you choose, mix 15-20 drops in two tablespoons of a carrier and rub a small amount onto the chest and upper back area between the shoulder blades. If this is a liquid mix and not a solid, make certain it is well blended before applying.
For Headaches
When the pain of a headache hits, the only thing you can think of getting rid of it. Marjoram can help with this.
Often, when a headache occurs, there is tightening in and around the head. This tension can reside in the shoulders and travel down the back. This is where the muscle relaxing and sedative properties of marjoram can come in handy.
You can add it to your diffuser, put it in a personal diffuser, or place a drop or two on a cotton ball, put it in a baggy, and whiff when needed.
Alternatively, you can add three drops of marjoram oil to a teaspoon of coconut oil (Cocos nucifera) or other carrier oil and rub it lightly on your temples.
In the Kitchen
Marjoram comes from an herb used in cooking. Therefore, you can add it to the list of essential oils that can be used in the kitchen.
Marjoram pairs well with meats and savory sauces. You can use it in marinades, such as the one that Valerie Worwood has in her book that also includes thyme (Thymus vulgaris), bay laurel (Laurus nobilis), and a few more. [2]
The following marinade is based on hers:
Red Meat Marinade
4 pounds Ground beef, steak, or other red meat
2 drops Bay laurel eo (Laurus nobilis)
2 drops Marjoram eo, sweet (Origanum majorana)
2 drops Orange eo, sweet (Citrus sinensis)
2 drops Thyme eo (Thymus vulgaris)
¼ cup Olive oil, extra virgin (Olea europaea)
2 cups Red wine, dry
4 cloves Garlic, minced
4 Clove buds, whole
2 Onions, chopped
1 teaspoon Salt
½ teaspoon Peppercorns, coarsely chopped
In any recipe that calls for essential oils, culinary or not, always mix the oils together first before adding them to anything else, such as a recipe or carrier oil.
After you've blended them, add them to the olive oil. Rub two teaspoons of this into your meat.
Get a bag or bowl large enough for the meat, and add the rest of the ingredients, minus the meat and the oil blend. If in a bowl, whisk. If you're using the bag, close it and shake well.
You can then add the meat. Seal the bag and rub the blend in, or place in bowl and cover. Let the meat marinate for at least six hours or overnight. If in a bowl, turn the meat over halfway through the marinade time to coat the meat equally.
If four pounds is too much for one dinner, you can split the recipe in half.
Conversely, you can separate the meat into separate portions, along with the marinade, and freeze them in plastic, freezer-safe bags.
Aromatherapy
Anyone familiar with essential oils usually has certain oils that they reach for, depending on their mood or intended outcome.
Using marjoram in an aromatherapy diffuser can help in a multitude of situations.
For instance, if you keep your partner awake with your snoring or vice versa, use a little marjoram mixed with valerian (Valeriana officinalis) and sweet orange (Citrus sinensis). You can mix them in equal proportions or whatever suits you in your bedroom diffuser.
If stress and anxiety have you on edge, combine marjoram with lavender (Lavandula angustifolia), Roman chamomile (Anthemis nobilis), and clary sage (Salvia sclarea).
Marjoram Essential Oil Benefits
Relieves Menstrual Pain
Women all over the world since the dawn of time have had to deal with menstrual pain. It is estimated that 10% of women with discomfort during periods have such severe symptoms that they are incapacitated by them. [3]
Whether you are one of the lucky ones who barely feels a twinge or one of the poor women that has to lie in bed counting down the minutes until you can take another dose of pain meds, marjoram can bring about some relief.
The oil is an antispasmodic, analgesic, and diuretic. Uterine muscle spasms and retaining water cause much of the anguish, along with back pain. This makes these three therapeutic properties a triple threat you can use in your arsenal to fight back against the throbbing, gnawing pain.
The following blends marjoram with other oils to directly attack the symptoms women face every month of their childbearing years:
Menstruation Tamer Massage
5 drops Clary sage (Salvia sclarea)
4 drops Myrrh (Commiphora myrrha)
4 drops Marjoram, sweet (Origanum majorana)
2 drop Geranium (Pelargonium graveolens)
Add all drops to a dark amber bottle. Once these are combined, add in one teaspoon of St. John's Wort Oil. The health benefits of marjoram have long been recognized by our ancestors. It is known as a spiritually balancing and warming oil, and upon catching a whiff of its nutmeg-like undertones, you can imagine why it is considered as such.
The following are just a few of the health benefits of this superb oil.
Eases Muscle Aches and Pains
As previously mentioned for headaches, marjoram can help reduce tension. It is not just for headache pains, however.
If you have a strained muscle from a sports injury, are sore from sitting at your desk all day, or have a muscle that just hurts for no good reason, marjoram can be of assistance in easing the discomfort.
Muscle Ache Oil
1 teaspoon Arnica oil, macerated (Arnica montana)
4 drops Frankincense (Boswellia carterii)
4 drops Sweet marjoram (Origanum majorana)
2 drops Peppermint (Mentha piperita)
1 drop Black pepper (Piper nigrum)
Mix these oils with one tablespoon of a carrier oil like sweet almond (Prunus amygdalus var. dulcis) and rub into the problem area up to three times a day.
Helps With Sleeping Problems
The Centers for Disease Control and Prevention (CDC) estimate that a third of Americans are not getting the quality sleep that they need. [4]
As lack of sleep is a contributing factor to many diseases like heart disease and diabetes, it is very important that we do what we can to attain the rest that is necessary to our well-being.
Marjoram is perfect for sleep issues, along with many other volatiles like clary sage (Salvia sclarea), lavender (Lavandula angustifolia), valerian (Valeriana officinalis), vetiver (Vetiveria zizanioides), and more.
When the cramps hit, mix 3-4 drops in a carrier oil such as jojoba (Simmondsia chinensis). Gently rub into the abdomen and back.
The first time you use this oil, make sure you can relax and don't have to go anywhere. Clary sage is a potent oil with narcotic effects, and you may not be able to drive or operate machinery when using this. [5]
Use This Infographic On Your Blog
Marjoram Essential Oil Research, Facts, and Studies
Ethnomedicinal Uses
In the May 26, 2016 issue of Journal of Evidence-Based Complementary and Alternative Medicine, researchers laid out the various medicinal uses of marjoram by culture. These included both the herb's parts as well as its essential oil.
Marjoram has been used in folklore and traditional medicines and for a wide array of maladies. Its use also varies depending on the ethnicity of the users.
The research outlines the results of data collected over a 35-year period, from 1980 to July of 2015.
They found that the essential oil was used in the following ways:
In Azerbaijan, people utilized the oil as a diuretic, to reduce flatulence, relieve nervousness, and as a sedative.
Residents of India looked toward the oil to relieve the pain of muscle aches, toothaches, and sore joints.
Finally, Turkish people used marjoram oil for asthma, indigestion, headache, and rheumatism. [6]
Use During Pregnancy
People are very wary of essential oils during pregnancy and nursing. If they aren't, they should be; as some oils can cause serious harm.
Oils like pennyroyal (Mentha pulegium) have been used to cause abortions, often to the detriment of the mother. There have been cases of death from using pennyroyal in this manner, even relatively recently. [7]
Sweet marjoram is often confused with the harsher Spanish variety, and some sources misinterpret this and say the former should not be used.
That is not true. Sweet marjoram is one of the oils that actually can successfully be used during pregnancy, during the childbirth process, and after as the mother is nursing.
The International Federation of Professional Aromatherapists, one of the highest governing bodies of the industry, has sweet marjoram on its list of safe oils for therapists to use on their pregnant clients. [8]
The vital point that must be kept in mind when using any oil during pregnancy or in general is always to use the lowest amount possible.
Sweet marjoram can be used for many concerns during gestation. It can be useful as an inhalation to calm the nerves, help the mother sleep, and keep anxiety down in the delivery room.
As it is a diuretic oil, it can also be worthwhile to try in a massage oil to reduce excessive urination, which anyone who has ever been pregnant can tell you is quite an irritation!
Of course, if the scent is not pleasing, then another oil should be chosen. Furthermore, no oils should ever be used without express permission and prior consultation.
Essential oils should also never be ingested by a pregnant woman or one that is nursing.
No one should be taking volatile oils in this manner unless directed to do so by a qualified practitioner trained in the internal use of oils. Likewise, it should be done only under the care of their physician.
Conclusion
Sweet marjoram is an oil that is good for many uses, but it is also a prime example of the importance of botanical names. It cannot be stressed enough always to ensure the oil you are purchasing is the correct oil for the intended use.
Keep this versatile oil on hand to lend flavor to your savory recipes, enhance sleep, reduce muscle pain, keep anxiety at bay, and much more.
Safety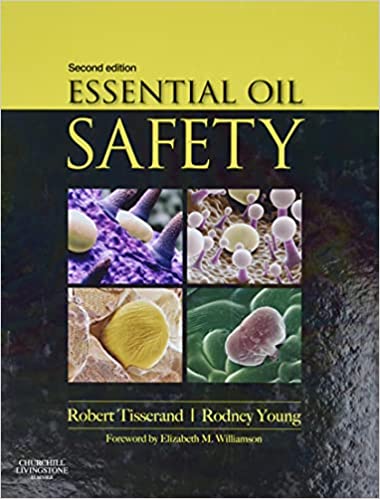 Correct selection and use of essential oils is crucial to ensure that you enjoy the best benefits of oils, without any of the downsides. Remember, some essential oils can be very potent and powerful. We therefore highly recommend this book to all of our readers: Essential Oil Safety: A Guide for Health Care Professionals 2nd Edition