What is Tea Tree?
'Tea tree' is a bit of a catch-all name for the melaleuca family of plants because of the traditional usage of the tree leaves to make herbal teas. It's said that Captain Cook, a British explorer, coined the term after watching the indigenous Bundjalung people making the tea. [1]
Other members of the family include cajeput (M. cajuputi/M. leucadendron) and niaouli (M. quinquenervia/M. viridiflora), also known as MQV.
The tree itself is often characterized by its leaves. While this is the narrow-leaved variety, niaouli is the broad-leaved paperbark, and cajuput is just known as river tea tree. Many sites get the three varieties confused and often refer to them interchangeably.
The tea tree oil plant is quite bushy and features long branches and twigs. It grows only to about 20 feet in height, and the paperbark refers to the whitish, paper-like bark on its branches and trunk.
You may hear the tree referred to as snow-in-summer. This is due to not only the look of the bark but the white flowers that look like puffs of cotton.
Oils produced from these trees hold a lot of the same medicinal value. They are prized for being antimicrobial, and all of them have an affinity for maladies of the immune and respiratory systems, as well as skin eruptions and wounds.
The oil is steam distilled from the leaves and branches. Its color ranges from clear to pale yellow. The scent should be clean, camphorous with a slightly spicy undertone, and medicinally fresh.
Tea tree essential oil blends well with bergamot (Citrus bergamia), black pepper (Piper nigrum), lavandin (Lavandula x. intermedia), any eucalyptus and most other 'green' oils, as well as the spice oils and some citrus, like lemon (Citrus limon) or sweet orange (Citrus sinensis).
Note on buying tea tree oil:
Some sources mistakenly say that M. alternifolia is only produced in Australia. While the tree is indigenous to the regions of Southern Queensland and Northern NSW, the oil is now produced in multiple places, including Africa, China, Kenya, Indonesia, and Thailand. [2]
Out of the tea tree sold worldwide, only a third of it is actually produced in Australia. While the above could account for the reason, adulteration is another big issue.
As Shirley Price points out in Aromatherapy for Health Professionals, the oil only has about 30 compounds and so is easily reconstructed. Inferior oils cause huge problems ranging from wasted money to contact dermatitis and even medical emergencies.
For these reasons and more, it is imperative to buy from reputable sources. What the best tea tree oil is would be dependent on who you ask. You want to make sure you are getting only a pure, unadulterated product. Whether it is organic or not is up to you, but it's a good idea to source organically.
Here are some tips from the Australian Tea Tree Industry Association (ATTIA) about purchasing the oil:
There is no 'therapeutic grade' tea tree or any other oil for that matter. This is a marketing term companies use to get you to buy their product.
The main ingredient, terpinen-4-ol, must be between 30% and 48%.
Ask your retailer/manufacturer if they only use pure Australian TTO, and ask them to verify it.
The rumor that the 1,8 cineole must be low to avoid a dermal reaction is bunk. There can be up to 15% according to industry standards.
They recommend you contact them if you are in doubt of your source or manufacturer. Find the link to the rest of the standards [3] and contact information in the sources below. [4]
Tea Tree Oil Uses
The use of the melaleuca plant dates back for millennia. The Aborigines of Australia have used it for centuries, and as current research shows, they definitely were correct about the virtues of this plant and its oils.
In 1923, Dr. A. R. Penfold presented tea trees' medicinal qualities to the Australian government. He found it to be an effective antimicrobial, being 11-13 times more powerful than phenol, even though it is not nearly as harsh and therefore safer for topical use. [5]
While most essential oils are antimicrobial to some degree, there are very few that are effective against all three microbes: bacteria, fungi, and viruses.
Melaleuca oil is one of the rare ones.
Does tea tree oil kill bacteria?

There are numerous studies about the efficacy of tea tree oil against bacteria, including deadly MRSA infections.
After Penfold's reports, the tea tree industry began in full swing. During World War II, the oil had become such a valued commodity that Australia exempted cutters and producers in the industry from military service in order to maintain production for soldiers to have the oil in supply kits. [6]
Production of the oil and the industry as a whole ebbed after the war, but a renewed interest in it was sparked in the 1970s due to a resurgence in demand for natural products and solutions.
If there was ever something to have in a first aid kit, tea tree essential oil is it.
So, what is tea tree oil good for? Here are some of the many uses for it:
For Skin
While the scent of tea tree may not be to your liking, there is no arguing the many skin benefits it provides. It can be used for a variety of ailments ranging from scrapes and cuts to acne, rashes, cold sores, and more.
Acne
It can be harsh for face issues for some people, but for others, tea tree can be just what they need. On face acne, some people find great relief by adding up to five drops of tea tree oil to a tablespoon of honey and dabbing it on the spots. Let dry then wash off with a gentle cleanser.
If the acne is really bad, you can make this into a mask by adding a tablespoon of bentonite clay or activated charcoal to the honey and tea tree, along with enough water to make a paste. Apply it to the entire area and let sit for 20-30 minutes, then wash off with warm water.
Cold Sores
Essential oils should usually be diluted, but in some instances, they can be used neat.
How to dilute tea tree oil?

While it can be used neat in some situations, tea tree should usually be diluted; 1-5 drops per teaspoon of a carrier like coconut oil is standard to dilute tea tree oil.
In the case of cold sores, there are some people that have found dabbing it with straight tea tree or Melissa (Melissa officinalis) has reduced the symptoms and severity of the virus outbreak.
If you are sensitive to tea tree, try the following recipe:
2 drops Tea tree (Melaleuca alternifolia)
2 drops Melissa (Melissa officinalis)
2 drops Sandalwood (Santalum album)
1 drop Coriander seed (Coriandrum sativum)
At the first inkling of a problem, which is usually an itch or tickle in the area, dab this on the spot.
How to apply tea tree oil?

There are many ways to apply it. Follow the dilution ratio above and look at the mixtures and recipes included to use as a basis for your own blends.
Warts
This is another one of the few times that an essential oil can be used neat, or without a carrier oil. Dab the tea tree on the wart twice daily, taking care not to get it on surrounding skin.
On Wounds
Bumps and scrapes happen, especially when kids are around. When they occur, the antibacterial and antiseptic qualities of tea tree oil can be the difference between a clean healing wound and an infection.
For minor abrasions and cuts that do not require a doctor's care, bathe the area with the following solution after mixing it well to remove any large oil deposits:
½ cup Clean, warm water
5 drops Lavender (Lavandula angustifolia)
4 drops Tea tree oil
Preliminary studies have also shown that TTO has been effective in treating wounds and osteomyelitis (bone infection), and can possibly reduce infection from the dangerous methicillin-resistant Staphylococcus aureus (MRSA) pathogen. [7]
For Psoriasis / Eczema
Using tea tree oil for eczema, psoriasis, or for skin rashes of another origin can be quite effective, even for the notoriously difficult areas, such as the scalp. The oil has anti-inflammatory properties, which can help the body fight the inflammation that causes these conditions.
It may require a doctor to determine which of these conditions you have, if either, or if it is just a rash. They are often both itchy, but psoriasis may present with a burning sensation along with the itch. Some people compare psoriasis as to being bitten by fire ants. [8]
Blends that include melaleuca oil can help relieve skin itchiness, inflammation, and the irritation that comes with these skin ailments.
A study from 2012 noted that the main constituent in TTO, terpinen-4-ol, is a powerful anti-inflammatory agent and the key to the antipsoriatic effects of the oil. [9]
Unfortunately, tea tree can also have the opposite effect, as it has actually caused contact dermatitis in some sensitive individuals. [10][11]
Always do a patch test to determine sensitivity first. While many sources will tell you that the use of undiluted essential oils is fine, in most cases it is not. Repeat use can cause sensitivities to develop where there were none before.
Athlete's Foot
Skin fungus is the culprit of this itchy situation, also called tinea pedis. Unfortunately, it is not something you will be spared from just because you are not an athlete, despite its name.
The symptoms of athlete's foot often start around the toe webbing, which can become red and inflamed and itch horribly. Severe cases can spread all over the feet and cause a painful, dry rash, blisters, and bleeding ulcers. It is often mistaken for eczema. [12]
This condition can be difficult to treat, but tea tree is a powerful antifungal. When the tell-tale itching begins around the toes, you can dab tea tree directly on the affected areas if you are not sensitive to it.
If it has already set in, the following recipe may sound weird, but can help:
4 cups Water (hot, distilled)
1 cup Listerine
1 cup Vinegar
1 cup Epsom salt
¼ cup Sodium Chloride (table salt)
20 drops Tea Tree (Melaleuca alternifolia)
You want this solution to be large enough to cover your feet in a basin and as hot as you can handle it. Add the oil drops to the salts first to make sure they mix in well and there are no globules floating against your skin.
A study in 2007 showed that hot water with essential oils and sodium chloride is effective in killing most fungal mycelia tested, and there is a lot of anecdotal evidence on the efficacy of Listerine and vinegar. [13]
Other essential oils that can be used include oregano (Origanum vulgare) and thyme (Thymus vulgaris), among others.
You can also make an ointment to rub on problem areas by mixing two tablespoons of melted coconut oil (Cocos nucifera) with one tablespoon of tamanu oil (Calophyllum inophyllum).
To this, add 20 drops of pure tea tree oil, and 10 drops of neem (Azadirachta indica). Blend them in well.
Neem is a very potent and pungent oil. It does not smell good. If you do not have it or do not want to use it, you can substitute all tea tree or use palmarosa (Cymbopogon martinii).
Rub on the affected parts nightly before bed. Be sure to perform a skin patch test first and discontinue use if irritation occurs.
Mouthwash
Besides being an effective antibacterial for wounds, tea tree is likewise effective against bacterial and fungal microbes in the mouth and is a natural antiseptic.
You can make a homemade minty mouthwash to fight against oral bacteria, inflammation, and plaque formation. [14][15]
¼ cup Distilled Water
½ teaspoon Baking Soda
1 drop Tea Tree (Melaleuca alternifolia)
1 drop Peppermint (Mentha piperita)
Put the ingredients into a container and shake well. Swish about a tablespoon of this mix in your mouth for approximately two minutes.
You can gargle with it as well, just be careful not to swallow it, as with any mouthwash.
Can you ingest tea tree oil?

No. Even 'pharmaceutical grade' TTO should not be used orally, other than for things like mouthwash. Do not drink or swallow tea tree oil. There are numerous warnings about the dangers of ingesting. See sources below. [22][23]
Body Wash
You can find many commercial hair and body washes that include tea tree for its many benefits, including being a natural deodorant. It fights bacteria and fungus and can help with conditions like acne, dandruff, and more.
You can make your own at home by adding two to three drops per ounce of natural liquid soap.
Home Cleaning
With essential oils, you can put the chemical cleaners away. Oils like tea tree, citrus oils, pine (Pinus sylvestris), and rosemary (Rosmarinus officinalis) are just a few of the ones effective for purifying the air and cleansing surfaces.
Tea Tree Oil Benefits
There are a wide variety of health benefits of Australian tea tree oil. They are:
Anthelmintic
Antibacterial
Antifungal
Antiseptic
Antiviral
Decongestant
Immunostimulant
Vulnerary
Tea Tree Can Help You Sweat (Sudorific)
While this may not seem like a good thing, it really is. When there is a buildup of toxins in the body, things can go haywire.
Sudorific oils like tea tree can help remove toxic or excess substances like uric acid through the sweat released. Through perspiration, the body is likewise cooled down. This is especially helpful during times of sickness when trying to break a fever.
Insect Repellent
Tea tree is an effective repellent against numerous insects. PubMed has almost 90 studies that include 'tea tree' along with 'insects,' and they run the gamut from Aedes aegypti (mosquitoes) to Sitophilus zeamais (cereal weevil) and even Bovicola ocellatus (donkey louse). [16]
There are a number of patents on repellants using tea tree, as well as commercial products you can buy to help keep pests at bay with the power of melaleuca. [17]
However, you don't have to go through long paperwork or even run to the store. You can make your own tea tree oil bug spray repellent at home:
¼ cup Alcohol (Vodka or Pure-Grain)
10 drops Tea tree (Melaleuca alternifolia)
10 drops Lemongrass (Cymbopogon flexuosus)
10 drops Citronella (Cymbopogon nardus)
5 drops Peppermint (Mentha piperita)
5 drops Clove bud (Syzygium aromaticum)
Put the alcohol in a large spray bottle then add the essential oils and shake to disperse. Top off with four cups of water. Shake before use. Spray on exposed skin and cuffs of clothing.
Eradicates Mold (Home and Garden)
Oil from the Australian melaleuca trees is a powerful antifungal agent and is effective against many types. You can, therefore, use quality tea tree oil for cleaning and ridding your home and garden of mold.
Use one teaspoon of the essential oil per cup of water in a spray bottle, shake well, and spray anywhere there is an issue such as showers, drains, damp basement slabs, patio rocks, or foundations.
If you have a particularly stubborn problem, add 20 drops of grapefruit seed extract and one cup of white vinegar to the mixture.
Let the solution soak in and dry. Do not rinse. You may have to repeat a few times as well as scrub the area well.
In the garden, mold can become a problem when plants are overwatered, or the whole plant is watered instead of just the roots.
In order to combat this, you can make up a mold fighting 'tea' of sorts to use in your garden:
1 gallon Water
2 Aspirin (500 mg, water-soluble, crushed)
2 tablespoon Baking Soda
2 drops Tea tree (Melaleuca alternifolia)
2 drops Oregano (Origanum vulgare)
Make sure the solution is mixed well and add to your mister. Use to spray the garden as you usually would.
Relieves Respiratory Congestion
Tea tree is a popular decongestant. It can help with upper or lower respiratory ailments ranging from a stuffy nose to bronchitis. There are multiple ways you can find relief as well:
Massage
2 drops Tea tree (Melaleuca alternifolia)
2 drops Thyme linalol (Thymus vulgaris ct. linalool)
2 drops Eucalyptus radiata (E. radiata)
1 teaspoon Sweet Almond oil (Prunus amygdalus var. dulcis)
Massage this blend on the chest, upper back, and shoulder area.
Steam Inhalation
2 drops Lavender (Lavandula angustifolia)
2 drops Eucalyptus radiata (E. radiata)
2 drops Tea tree (Melaleuca alternifolia)
Add the oils to a bowl of steaming water. Lean over the bowl and place a towel over the back of your head to catch the steam. Close your eyes and breathe in through your nose and out through your mouth.
Do this for about 15 minutes.
If you start feeling weird or get lightheaded, stop. Be sure to stay about 10-12 inches away from the bowl, so you do not get burnt.
Diffusion
There are many oils you can use in your diffuser. Make a blend out of any of the following oils, paying attention to the required amount of drops per manufacturer guidelines:
Basil, sweet (Ocimum basilicum)
Bergamot (Citrus bergamia)
Cajeput (Melaleuca cajuputi)
Chamomile, Roman (Anthemis nobilis)
Cinnamon leaf (Cinnamomum zeylanicum)
Clove Bud (Syzygium aromaticum)
Cypress (Cupressus sempervirens)
Elemi (Canarium luzonicum)
Eucalyptus, any (E. spp.)
Frankincense (Boswellia carterii)
Niaouli (Melaleuca viridiflora)
Ravensara (Ravensara aromatica)
Rosemary (Rosmarinus officinale)
Tea Tree (Melaleuca alternifolia)
Thyme (Thymus vulgaris / ct. linalool)
Purifies the Air
One of the best and most effective ways of using any essential oil is to purify the air in your home or office.
This is a critical thing to do when bugs are going around, such as during cold and flu season, or when someone is convalescing in your home.
There are many oils that can be used to do this. Diffusing tea tree oil is one of the best, along with any other volatile from this family. All of the above-listed oils for respiratory afflictions can be put into diffuser blends to purify the air.

Use This Infographic On Your Blog
Tea Tree Oil Research, Facts, and Studies
Methicillin-resistant Staphylococcus Aureus (MRSA)
There is a lot of interest in the ability of essential oils, namely melaleuca, for fighting drug-resistant pathogens like MRSA.
Multiple studies have shown that treatment with tea tree oil is more effective than placebo and in some cases, more effective than standard treatments. [18][19]
Reduces Inflammation
Besides the previous study mentioned about the anti-inflammatory benefits of TTO in fighting psoriasis, another experimental study in 2002 proved that tea tree oil has a significant anti-inflammatory effect on histamine-induced weals on the skin. [20]
It is not only the skin that the oil is effective against inflammation on, either. Another study in 2015 showed positive effects of numerous Australian medicinal plants on Proteus spp., the microbial triggers of rheumatoid arthritis (RA).
While this study is not addressing the plant's ability to fight the inflammation of RA itself, it shows that there is the possibility for RA sufferers to be able to fight both the cause and effect of the debilitating condition with one fell swoop.
Not only that, in 2018, a review analyzed the antimicrobial and anti-inflammatory effects of M. alternifolia and its promising application on periodontal issues. [21]
Conclusion
Tea tree oil is one of the most powerful essential oils that can be used for a myriad of things.
You can use the oil for household uses in many ways, such as a natural disinfectant cleaner and to purify the air. It is useful around the home and in the garden for controlling and preventing mold.
The oil can be used in body and skin care products to combat issues like acne or rashes, for dry skin, and in hair care products for oiliness and dandruff.
Tea tree oil treatments are useful for wounds, inflammatory conditions, psoriasis, eczema, and more.
There are issues with getting pure Australian tea tree, but by following the guidelines set out by the Australian Tea Tree Industry Association (ATTIA), you can make sure you are getting 100% pure, unadulterated oil.
As with any oil, be sure to dilute before use, unless you are using it neat for extenuating circumstances like on a wart or for severe fungal infections. Either way, be safe and do a skin patch test first, as some people are sensitive and may have a reaction.
Sources
Worwood, V., The Complete Book of Essential Oils and Aromatherapy, p. 626
Safety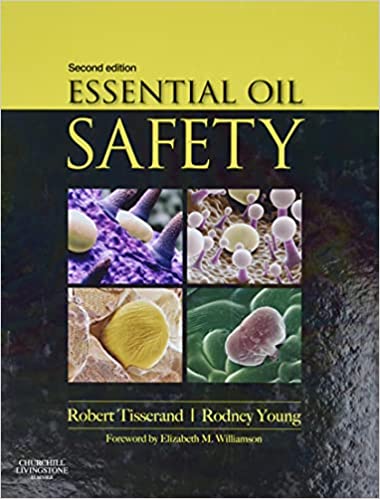 Correct selection and use of essential oils is crucial to ensure that you enjoy the best benefits of oils, without any of the downsides. Remember, some essential oils can be very potent and powerful. We therefore highly recommend this book to all of our readers: Essential Oil Safety: A Guide for Health Care Professionals 2nd Edition