What is Elemi?
Canarium luzonicum is approximately 30 meters tall. The green resinous substance discharging from the tree with a strong odour is called the gum. In ancient Egypt, Elemi Essential Oil was instrumental in preserving dead bodies and adding vibrancy to the skin.
The oil, when extracted from the tree's gum, is about 10-25 percent essential oil. The constituents present in the oil are (+)-Limonene, elemol, elemicin, terpineol, terpinolene, dipentene, elemol, carvone, phellandrene, and others.
The Elemi tree is closely related to the trees from which opopanax, myrrh, and frankincense essential oils are extracted. Due to their similar properties, it is often referred to as "the poor man's frankincense."
There are no known contraindications of this oil. It blends well with citrus oils like lemon, bergamot, citronella and lemongrass, as well as clove bud, lavender, myrrh and ravensara, among others.
Elemi Essential Oil Uses
Elemi Essential Oil has a non-irritant, non-poisonous, and non-sensitizing effect on the skin. The non-sensitizing impact of the oil on the skin was seen in several researches conducted. [1]
For best results, use Elemi Essential Oil in the following ways:
Inhalation
Elemi Essential Oil can be introduced into the body through steam inhalation and diffusion. Of the two, steam inhalation is more effective and provides relief against congestion, migraines caused by the sinuses, and hay fever.
Here's how to use Elemi Essential Oil through steam distillation:
Add 2 cups of water to a boil

Transfer the hot water to a bowl that is suitable for bathroom use

Add 2 drops of Elemi Essential Oil to the water

Place your head above the bowl

Use a towel to cover the head

Inhale the steam for about 5 minutes
Topical Application (In a Cream)
Whether you're suffering from scars or sun damage, use Elemi oil to rejuvenate and tone the skin. To apply topically, add 2 drops to your favourite skin moisturizer. If you're applying Elemi directly to the skin, dilute well and do not exceed 0.5% of oil.
Note: If you are pregnant or breastfeeding, seek medical advice from your physician before using Elemi Essential Oil.
Expectorant
As an expectorant, Elemi Essential Oil can loosen and clear mucus from the lungs. The expectorant attributes of the oil work similar to the sticky and bitter cough medicine you were fed as a child to reduce congestion in the nasal tract.
The oil allows easy breathing as it is known for clearing the airway.
To create your own congestion buster recipe, you will need the ingredients below:
3 drops of Elemi oil

6 drops of Bergamot (Citrus bergamia)

2 drops of Tea tree oil (Melaleuca alternifolia)
Stomachic
If you struggle with digestive problems, Elemi oil can be used to ease discomfort and help with digestion.
To use Elemi to boost digestion, add 2 drops of the oil to your palm and massage onto the stomach.
Other Uses of Elemi
Not only is Elemi used as a varnish, but it can be found in perfumes, cosmetics, and the soaps we use daily. You'll also find it in some food products, including soft drinks and alcoholic beverages.
Elemi Essential Oil Benefits
Elemi Essential Oil is also called elemi resin (oleoresin), Manila elemi, and elemi gum. The oil is beneficial when used in aromatherapy and alternative medicine within the home.
The organic components found in the oil have opened a new avenue for alternative measures and provides many health benefits to users.
Repairs the Skin
The healing component of the oil reduces scarring. The oil also contains a disinfecting property that prevents infection of fresh wounds and cuts.
You can create your own scar reducer recipes, but here's one to get you started. You'll need:
Shea butter (1 oz. or 28.4 grams)

Coconut oil (2 oz. or 56.6 grams)

Elemi Essential Oil (Do not exceed 60 drops)

Cocoa butter (2 oz. or 56.6 grams)

Helichrysum (Helichrysum italicum) Essential Oil (no more than 16 drops)
Combine all your ingredients in a container and mix well. Your scar reducer blend can be used as a replacement for your daily moisturizer.
Fights Against Signs of Aging
Elemi beautifies the skin and is reputed for its toning properties. The oil rejuvenates sun-damaged skin and increases the rate at which skin cells are renewed. It prevents sagging and slows down skin aging. You will advance in years but have fewer lines to show for it.
When used alongside other organic skin treatment products, Elemi serves as a powerful tonic for the skin.
Reduces Respiratory Issues
Bronchitis, sinusitis, inflammation of the mucous, you name it, Elemi Essential oil can provide relief. Components of the oil fight against bacteria and viruses that might cause chest problems.
To soothe respiratory issues, add 2 drops of Elemi to your diffuser and allow the oil to do the work. As Elemi works better inhaled, you can opt to add 2 drops to hot water for steam infusion.
Boosts the Nervous System
Give your nervous system a break. The oil can reduce anxiety, soothe the nervous system, alleviate tension, lift your mood, and reduce stress.
For a natural stress-buster, add 5 drops of Elemi Essential Oil to your bath and let it soak in.
The oil will provide a calming effect and can lift your spirits.
Repairs Fracture
According to Daniele Ryman, Elemi Essential Oil has immense effect when applied immediately to a fracture. [2]
To create your own recipe to soothe and heal fractures, combine:
Cold cream (50 g.)

Elemi Essential Oil (No more than 20 drops)
To ensure penetration, apply to the area by massaging and cover with a bandage. Results are best shown when left to absorb for a few hours.

Use This Infographic On Your Blog
Elemi Essential Oil Research, Facts, and Studies
Elemi Essential Oils have made several appearances in research papers throughout the years. This is to explore the impact constituents of the oil might have on us today. These research papers may not be conclusive, by they do provide opportunities for growth.
Elemicin Studied to Reveal Anticancer Properties
Results from a study of male mice showed that elemicin and hydroxyelemicin had no carcinogenic effects. Rather, the research showed antineoplastic activities. That means elemicin reportedly fought against isolated tumor cells when used during the study.
Despite these findings, however, there is not enough research or data available to make a conclusive decision as to whether or not elemicin can be used to combat carcinogenic activities.
Also, there is insufficient data to determine if elemicin would cause serious poisoning to the brain or spinal cord when used as an antiproliferative agent. [3]
Fact: There are 550 Species of Elemi (Canarium luzonicum) But The Majority Remains Unknown
Elemi, Canarium luzonicum, belongs to a family of 550 species. Of that figure, only 75 are known species by name. Nine of the 75 species are native to the Philippines and only 4 have economic significance.
These four important species are Canarium luzonicum, C. indicum, C. ovatum, and C. album.
Fact: Manila Elemi Spans Beyond Essential Oils
Did you know that Elemi is commonly used in ointments and plasters in Pharmaceutics? It is also widely used in producing varnishes, plastics, printing inks, lacquers, and paints. In the Philippines, they use it locally as a varnishing material for padding boats.
To supplement, people living in forests use the resin as an illuminant. The resin is extracted and rolled in leaves then set on fire like a torch. The light from the resin is brilliantly bright and last for hours.
Conclusion
Elemi Essential Oil has a plethora of benefits. Not only does the oil add vibrancy to the skin, but it helps to alleviate respiratory problems that would otherwise require conventional treatments.
The oil is also light on the skin. It is not known for causing irritation or poisoning. However, a little discretion when using doesn't hurt.
Elemi is also a stress reliever. After a hard day at the office, the oil can be used in your bath or inhaled to calm your mind and soul.
The antibacterial and antiseptic attributes of the oil are perfect for cleaning wounds and preventing infection.
Sources
Safety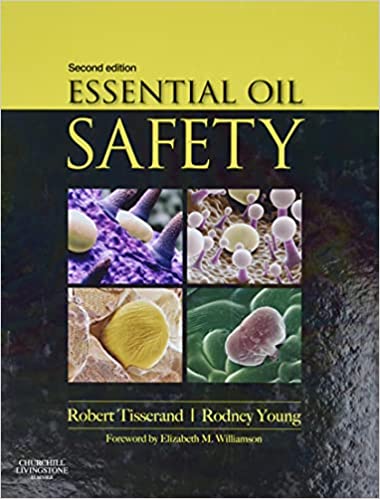 Correct selection and use of essential oils is crucial to ensure that you enjoy the best benefits of oils, without any of the downsides. Remember, some essential oils can be very potent and powerful. We therefore highly recommend this book to all of our readers: Essential Oil Safety: A Guide for Health Care Professionals 2nd Edition