What is Lemon?
Alexander the Great introduced the lemon to Europe when he brought it back from Asia. It was spread through Europe thanks to the Crusades and is thought to have originated in India.
Today, the plant grows wild in the Mediterranean, especially around Portugal and Spain. It produces fruit throughout the year and is cultivated around the whole world; especially in Europe as well as North and South America in tropical or subtropical locales.
There are approximately 47 different varieties of the bright yellow, ovoid fruit we all know and love. It is known as a cure-all in European countries, being high in vitamins and antioxidants. The fruit was used for typhoid, malaria, and to prevent scurvy among sailors.
The bush-like tree only grows to 10 to 20 feet. It features serrated red-tinted oval leaves that turn green later on, angular branches with some thorns at the leaf axils, and sweetly scented flowers.
The fruit itself turns from green to bright yellow as it ripens. It is oval in shape with a nipple at the end. Directly inside the outer peel is a white pith called the albedo or mesocarp which is the source of most commercial pectin. [1]
The segmented pulp inside is acidic and prized for its juice and nutrition. While some fruits are seedless, they usually have small ovoid seeds with points on the end.
Lemon oil vs. Lemon juice
If you have ever wondered about the difference between lemon oil vs lemon juice, you can see for yourself by cutting one open.
Inside the fruit is the source of the juice. The fresh smelling residue you get on your hands as you handle it is from the oil, although they smell similar.
This is how to make lemon essential oil at home too. Although you will not get a lot, by squeezing the fruit, you can see droplets of oil form on the outer peel.
As such, lemon essential oil is expressed from the many oil glands of the outer rind. This oil is phototoxic, and should not be used on the skin before going out in the sun or exposure to tanning beds as it can be damaging.
There is also a distilled lemon oil that does not present the phototoxicity danger. This makes it an excellent choice for skin care, although it must still be properly diluted.
Terpene-free lemon oil is often used in the flavoring industry and carries the same characteristic scent and flavor of the lemon.
You may hear lemon oil or lemons themselves called citron. But this is not correct.
While lemons and most citrus fruits are prized for their juicy interiors, citrons are drier inside and mainly revered for their skins, the oil of which is used as an antibiotic. [2]
Lemon oil is also often erroneously referred to as cedro oil, as cedro is Italian for citron. Other synonyms for lemon include Citrus limonum. 'Limonum' is derived from the Arabic 'limu' or 'limun,' which was likely 'nimbuka' farther back in Sanskrit. [3]
While there are many plants and oils that have lemon in the name, they are not actually the same, or even in the same botanical family. These include, but are not limited to:
Lemon eucalyptus essential oil (E. citriodora) from the Myrtaceae family
Lemon balm essential oil (Melissa officinalis) from the Lamiaceae (Labiatae) family
Lemon verbena essential oil (Aloysia triphylla) from the Verbenaceae family
Lemongrass essential oil (Cymbopogon citratus) from the Poaceae (Gramineae) family Lemon myrtle essential oil (Backhousia citriodora) from the Myrtaceae family
There are also company-specific forms that may come from other varieties. For instance, Jade Lemon™ from Young Living is expressed from Citrus limon eureka var. formosensis.
The volatile oil produced from lemons is yellow with hints of green. It turns darker with age due to oxidation.
This oil oxidizes rather quickly, as do most citrus oils, and should be kept refrigerated. This can double the life of your oils, especially in warmer climates.
The reason for the oxidation is the high quantity of limonene in the oil, which is a terpene that is prone to the chemical reaction. Once this occurs, the threat of photosensitivity raises, and the therapeutic value of the oil is reduced. [4]
Oxidized or degraded oils do not need to be thrown away, as many believe. While they should not be used therapeutically any longer, they can still be put to good use as natural cleaning products.
Essential oils are expensive, and there's no reason to see them go down the drain, literally or figuratively! Use those past their expiration dates in blends for carpet cleaning, air fresheners, cleaning sprays, scrubs, and laundry.
It takes approximately three thousand lemons to make a full kilo of oil.
Therefore, it is one of the cheapest on the market. It blends well with almost every other oil, including florals, spices, green, and woody ones.
Lemon Essential Oil Uses
There are so many uses for lemon essential oil that it is impossible to include them all in the scope of this text. However, the following are a few of the more popular ways to use it.
Flavoring
The oil found in citrus peels, including lemon, is nutritiously dense. It is high in vitamins A, B, and C, minerals, and is loaded with antioxidants.
It is used extensively in the food and beverage industry around the world. Lemons have long been a mainstay in cooking anything imaginable, from baked goods and desserts to flavoring poultry, fish, and vegetables.
Although the oil degrades more rapidly than some, there is widespread use of citrus oils for their antimicrobial benefits. Ironically, the juice is often used in home kitchens to prevent oxidation, such as squeezed over sliced apples to prevent browning.
You can use lemon oil in your kitchen, but remember that it is much stronger than lemon extract. A single drop is enough to enhance your favorite salad spray or bring out the flavor in most recipes.
Household Cleaner & Stain Remover
The fresh smell of lemon makes it appealing to use instead of chemicals around the house. There are many ways to do so. Here are a few recipes:
Add 10 drops to a cup of baking soda and sprinkle on your carpet before vacuuming.
Use lemon oil to remove sticky residue from labels.
Add a couple drops to dishwashing liquid or detergent.
For more ideas, check out our green cleaning with essential oils post. [5]
Hair Care
There are very few people that love their hair. We either think it is too thin, too thick, too curly, too straight, too long or too short.
No matter what the reason for not loving your locks, essential oils can help.
Lemon essential oil is a great choice for people with normal to oily hair, especially if it is blond or lighter brown in color.
For a stimulating and refreshing twist on hair cleaning, add the following blend of oils to seven ounces of a natural shampoo:
6 drops Eucalyptus lemon (E. citriodora)
4 drops Lemon (Citrus limon)
4 drops Rosemary (Rosmarinus officinalis)
Skin Care
There are a lot of warnings about the phototoxicity of citrus oils. And for good reason.
If you would like to have the benefits of this oil without the worry, be sure to seek out distilled lemon oil.
The many uses of lemon for skin care range from utilizing it as a skin lightener to using it in blends for acne or scars.
Wound Cleaning
Lemon essential oil is high in monoterpenes, which makes it exceptionally antibacterial and beneficial in wound cleaning and care.
According to the Price in Aromatherapy for Health Professionals, this oil can aid the bodies reaction to wounds by stimulating white blood cells.
Next time you get a cut, rinse the wound with a couple of drops of lemon essential oil in a pint of distilled water to clean it out and reduce the chance of infection. As a bonus, the uplifting scent will make you feel better as well.
Lemon Essential Oil Benefits
Lemons have long been used medicinally. While most of us do not have to worry about the threats of scurvy or typhoid fever, there are many health benefits in the properties of this fabulous fruit that we can use.
Soothes Sore Throats
There is a reason your mom would have you drink hot tea with lemon and honey whenever you had a sore throat. The tea is soothing, while the honey and lemon both possess antibacterial qualities that can help clear up infections.
The next time you or a loved one gets a sore throat, whether it is just from the common cold or something more serious like tonsillitis, try the following gargle recipe.
¼ cup Apple Cider Vinegar
1 tablespoon Honey (organic, preferably Manuka)
4 drops Lemon (Citrus limon)
1 drop Ginger (Zingiber officinale)
Mix these together in a small glass jar that has a lid. To use, shake it well, and put a teaspoon of the mix in a cup of warm water with a teaspoon of salt. Stir until it is all dissolved and gargle the solution.
Be sure to spit it out; do not swallow.
When you are done gargling, swallow a tablespoon of organic honey (again, preferably Manuka) to soothe and coat the throat. You can do this 2-3 times a day as necessary.
Eases Digestive Problems
Digestive problems are a common occurrence that can pop up at any times and for a myriad of reasons. Essential oils like lemon can help alleviate symptoms like indigestion and nausea.
The next time you have an upset stomach, try to inhale a mixture of equal parts lemon and ginger (Zingiber officinale). You can either make a blend or simply put a drop of each on a cotton ball or tissue to inhale.
If this blend does not work, you can try equal parts of peppermint and lemon. Since smell is highly personal and what is effective in reducing one person's nausea or stomach upset may exacerbate someone else's, some trial and error is in order to determine what works.
Other oils that you can experiment with include cardamom (Elettaria cardamomum), coriander seed (Coriandrum sativum), sweet marjoram (Origanum majorana), black pepper (Piper nigrum), lime (Citrus aurantifolia), and frankincense (Boswellia carterii).
Increases Appetite
Not only is lemon great for combating nausea, but it can also help you get your appetite back up as well. If you are dealing with someone who is convalescing or suffering a debilitating disease, eating can become an issue.
Diffusing oils that are often found in food, like peppermint (Mentha piperita), cardamom (Elettaria cardamomum), coriander seed (Coriandrum sativum), ginger (Zingiber officinale), black pepper (Piper nigrum), and sweet orange (Citrus sinensis) can get the hunger going again.
Of course, this too is personal. Some of these oils can actually do the opposite and can be used for weight loss, so experimenting is key.
Calms Anxiety, Depression, and Nervous Tension
Citrus oils, in general, are wonderfully effective mood lifters. Lemon and bergamot (Citrus bergamia) are particularly helpful.
It is important to note that essential oils are not a cure-all and should not be used as a substitute for medical intervention and prescriptions when they are necessary. However, diffusing oils can help lift the spirits, give a boost of confidence, and calm anxiety and nervous tension.
The next time you are feeling down, try diffusing the following blend:
10 drops Bergamot (Citrus bergamia)
5 drops Geranium (Pelargonium graveolens)
5 drops Lemon (Citrus limon)
Be sure only to use what your particular diffuser requires. Alternatively, you can place a drop or two of this blend on a tissue to take with you or add it to a personal inhaler.
Reduce Fluid Retention & the Appearance of Cellulite
While there are many rumors of using a lemon drop in drinking water to lose weight, reduce kidney stones, and more, there are issues with ingesting lemon essential oil.
Even if it is what could be called 'food grade,' damage can occur from globules not mixing in water that come in direct contact with mucus membranes.
There are plenty of safe ways to use lemon in this manner, such as simply using a slice of it as a substitute in your drinks. This gives you the flavor as well as a bit of the essential oil from the lemon zest.
Two issues often accompanied by excess weight are fluid retention and cellulite, and these are conditions where lemon oil shines and can safely be used topically for.
Use the following recipe either in the bath or in a massage oil.
10 drops Cypress (Cupressus sempervirens)
5 drops Lemon (Citrus limon)
1 drop Juniper Berry (Juniperus communis)
This is enough for two baths. Add eight drops to a teaspoon of carrier oil. Mix it in with a cup of Epsom salts and add it to your bath water. Soak for at least 20 minutes.
For a massage, add the blend to a tablespoon of Sweet Almond oil (Prunus amygdalus var. dulcis). Rub it into the problem areas, stroking towards the trunk on the extremities and in a clockwise motion around the abdomen to stimulate lymphatic movement.

Use This Infographic On Your Blog
Lemon Essential Oil Research, Facts, and Studies
This essential oil is one of the most studied and researched. As of the time of this writing, there were 777 results on PubMed. [6]
Here are some of the more interesting and applicable ones.
Myth Busting & Insect Repellant
It is common to see lemon listed as a spider repellant. A quick Google search will bring back so many sites touting the power of lemon oil in keeping eight-legged freaks at bay.
The problem? It's not true.
Researchers discovered in a study (2017) that you will have better luck using peppermint (Mentha piperita) or chestnut fruits. [7]
It is also not very effective against lice as some sites claim, although there is some insect repellent activity against regular house mites. [8] There is some promise for it being insecticidal against mosquito larvae as well. [9][10]
Effective Against Candida
Candida albicans is an opportunistic fungus that is found on and in the human body, but can wreak absolute havoc when it begins to multiply beyond normal numbers.
In 2014 researchers tested six commercial lemon essential oils to verify their effectiveness against five different Candida strains.
Out of the six tested, four were effective antifungals against three different species. They deduced there was a correlation between the oil's monoterpenoid content and its effectiveness on particular strains. [11]
Seasonal Affective Disorder (SAD)
Lemon and bergamot are two citrus oils widely studied for their positive effects on mood. Through multiple studies, researchers have found lemon to be stress and anxiety reducing as well as effective on boosting dopamine and serotonin in rodents.
In studies on humans, the oil has been successful in helping patients reduce their antidepressant doses. Of course, this does not mean to throw out any medication you may be taking in favor of the oil, but the studies definitely show promise for future therapies. [12]
Conclusion
Lemon essential oil is one of the most versatile and cost-effective volatiles on the market, and there are so many things it is good for.
You can use it for anything from laundry and cleaning to body care and even in small quantities to flavor your foods.
However, care must be taken when using it. Be sure to get distilled, not expressed, oil to use in blends that will be used on the skin in order to avoid the phototoxic dangers.
When using in food, it is imperative to use only pure, unadulterated, and organic oils to ensure it is edible. Remember a little goes a long way; anything more than a drop or two in an entire dish might be too much.
As for aromatherapy, lemon oil can lift your spirits and is a wonderful choice next time gray days are getting you down. Using it to clean your house can make the boring chore turn into an uplifting experience.
As with anything, just be safe in doing so.
Safety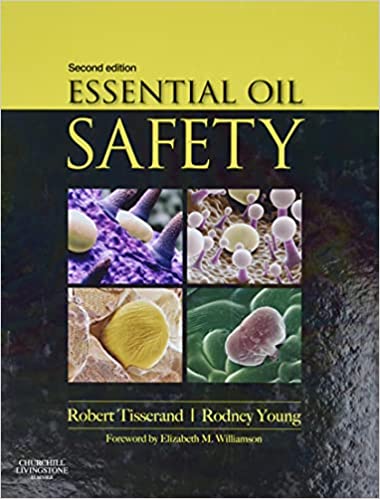 Correct selection and use of essential oils is crucial to ensure that you enjoy the best benefits of oils, without any of the downsides. Remember, some essential oils can be very potent and powerful. We therefore highly recommend this book to all of our readers: Essential Oil Safety: A Guide for Health Care Professionals 2nd Edition