What is Coriander?
The cilantro or coriander plant is also known as Chinese parsley, can grow to three feet tall, and features leaves that closely resemble parsley.
There is some confusion surrounding C. sativum, and some people are not even aware that cilantro and coriander both come from the same plant. However, the Spanish word for coriander leaves is cilantro, so it is common knowledge in some cultures. [1]
The stems are slender, and the blooms produce whitish-pink flowers, within which are the green seeds. While usually an annual, it can be a biennial depending on the conditions in which it is grown.
There are records of the plant and seeds as far back as 5000 BCE. [2] Seeds of C. sativum were discovered in the tombs of both Ramses II [3] and King Tutankhamun. [4]
There is an essential oil steam-distilled from the leaves known as cilantro oil. This is not the same as coriander oil, which is steam-distilled from the ripe crushed seeds of the plant. They are not therapeutically interchangeable.
Since the botanical name will be the same for both oils, Coriandrum sativum, it is important in this case to determine the part of the plant used for distillation to ensure you are buying the correct one for your purposes.
The seed oil is used much more than cilantro oil in aromatherapy. Coriander seed oil blends well with other spice oils like black pepper (Piper nigrum) and cardamom (Elettaria cardamomum), citrus oils like sweet orange (Citrus sinensis), and many more.
Coriander Essential Oil Uses
There are a myriad of ways you can use coriander oil at home. It is a gentle oil with no known contraindications.
Culinary Uses
Both the leaves and the seeds of this herb have been used throughout history not just for easing symptoms of ailments, but for flavoring foods as well.
Guacamole and Mexican food lovers are likely already familiar with cilantro, while those who love Indian food like curry are well accustomed to coriander.
Bear in mind that any essential oil is going to be much stronger than the herb or even the extract, so a single drop is sufficient to flavor most recipes.
Try adding a drop of coriander seed to your Indian-inspired sauces and dips.
Cleansing Body Oils
Many essential oils are beneficial for the skin. While it may seem counterintuitive, especially for already oily skin, you can clean your skin using oils. By adding essential oils chosen for your particular skin condition, you can enhance these effects.
Coriander seed is a perfect choice for blends made for cleansing routines. It is antibacterial and regenerative, so if you are one of those who still see acne spots while wrinkles are trying to creep in, this essential oil could be a blessing.
Instead of soap and water, try the following recipe to unclog your pores and nourish your skin, and see if you notice an improvement in a week or two:
Nourishing Skin Cleansing Oil
1 ounce Sweet Almond (Prunus amygdalus var. dulcis)
1 ounce Grapeseed (Vitis vinifera)
1 ounce Moringa (Moringa oleifera)
3 drops Geranium (Pelargonium graveolens)
3 drops Lavender (Lavandula angustifolia)
3 drops Coriander seed (Coriandrum sativum)
2 drops Spearmint (Mentha spicata)
Keep this stored in a dark glass bottle. Cleansing oils are easy to use. Rub a bit over your face and wipe off with a cotton ball or pad, or a warm washcloth.
Diffusing for Pregnancy Nausea
Anyone who has ever been pregnant knows morning sickness is no joke. Not only that, it does not just occur in the morning as the name would have you believe.
A lot of essential oils are off-limits during pregnancy. Strong smells are not a friend of the expectant mother, either, so even those that are safe could be too much for a sensitive nose and stomach.
However, some volatile oils can be helpful in combating the nausea and are excellent choices for the home or personal diffuser. They can even help bring back a little bit of the appetite, which is good news for mama and baby.
Coriander seed is one of these oils. Others include cardamom (Elettaria cardamomum), ginger (Zingiber officinale), lemon (Citrus limon), spearmint (Mentha spicata) and sweet orange (Citrus sinensis).
Coriander Essential Oil Benefits
Coriander seed oil offers many health benefits. It is analgesic, antibacterial, antispasmodic, regenerative, and is a stomachic. Moreover, it can be either a sedative or a stimulant depending on how much is used and how.
Here are a few of the ways you can enjoy these positive qualities at home. While it has no known contraindications, there can be side effects with any oil when it is misused. Always use the smallest amount possible and discontinue use if any irritation occurs.
Eases the Pain of Cystitis
Inflammation of the bladder is known as cystitis. It is commonly caused by bacterial urinary tract infections but can be caused by other things as well, such as intercourse. There is even a term for this form, which is "honeymoon cystitis." [5]
While essential oils are not a replacement for going to the doctor and getting antibiotics, they certainly can help ease the burning sensation that occurs.
Coriander seed is one of these oils. Others include cajuput (Melaleuca cajuputi), cypress (Cupressus sempervirens), juniper berry (Juniperus communis), lavender (Lavandula angustifolia), and sweet marjoram (Origanum majorana).
You can use them in a number of ways: as a body oil rub, compress, or in a sitz bath.
For the body oil, make a blend with five drops total of essential oils in two teaspoons of a carrier oil like almond (Prunus amygdalus var. dulcis). Rub over the lower back and abdomen and around the hip area.
For a compress or a sitz bath, you will mix in five drops of the essential oils in a teaspoon of baking soda. Then add to a basin of warm water for a compress or a sitz bowl.
Soak soft material like old clean flannel or towels, wring out, and place one across the pubic bone and the other across your lower back.
For the sitz bath, sit and soak for 15 minutes a couple times a day until the condition improves. Be sure to make a fresh bath each time.
Relieves Flatulence and Other Digestive Issues
Nuns in the fourteenth century used coriander seeds as one of the ingredients to produce what was known as Carmelite water, named so for the nuns that created it.
This rejuvenating tonic was also called Eau de Mélisse due to it including lemon balm (Melissa officinalis). [6]
The tonic was used as a treatment for digestive disorders, and coriander seed oil is an excellent oil to have on hand to relieve many gastrointestinal disorders such as flatulence, indigestion, irritable bowel syndrome, and random abdominal spasms and pain.
To ease the above discomforts, blend two drops each of cardamom and peppermint (Mentha piperita) with a teaspoon of sweet almond (Prunus amygdalus var. dulcis) and rub it in a clockwise motion over the abdomen where needed.
For instance, if flatulence is the issue, rub over the lower abdomen. If indigestion is giving you the fits, massage the upper abdomen and chest area. If you are experiencing muscle spasms, then focus on the area affected.
Freshens Breath (Yours and Your Pup's!)
Coriander is one of the popular choices to use in homemade toothpastes and mouthwashes. A simple toothpaste can be made by adding 20 drops of essential oil to a quarter cup of baking soda. Blend well and dip your toothbrush in, then brush as usual.
You can get creative with your toothpastes as well, such as making more of a paste-like substance by mixing baking soda into coconut (Cocos nucifera) oil, adding a bit of xylitol as a sweetener, and changing up the flavor by using different essential oils.
Some excellent choices are:
Cinnamon leaf (Cinnamomum zeylanicum)
Clove (Syzygium aromaticum)
Peppermint (Mentha piperita)
Spearmint (Mentha spicata)
Coriander can be utilized to make your canine's kisses a little sweeter, too. To make toothpaste for your pup, mix a quarter cup of coconut oil with 2 tablespoons of baking soda and two drops each of coriander seed oil (Coriandrum sativum) and spearmint (Mentha spicata).
Use a pea-sized amount on a special brush made for dogs' teeth and gently rub in. You can add a teaspoon of cinnamon or a chicken or beef bouillon cube to make your dog love it even more.

Use This Infographic On Your Blog
Coriander Essential Oil Research, Facts, and Studies
There are some very promising studies available on the possibility of using coriander essential oils in fighting dangerous food-borne organisms. However, there is also one that shows quite an impressive ability of linalool, as seen in the following examples.
Antimicrobial Food Preservative
An article in a 2017 issue of Critical Reviews in Food, Science, and Nutrition calls coriander essential oil the "world's second most relevant essential oil."
This is due to the oil's antimicrobial activity against dermatophytes, fungi, both gram positive and gram negative bacteria, and some yeasts. These microbes negatively affect over 48 million people each year.
The properties in the oil that can kill these dangerous growths make it a promising additive in combating food-borne illnesses, which kills approximately 3000 people annually in the United States alone. [7]
Safety as a Food Additive
The above ability of coriander essential oil as a food additive would not matter if the oil were not safe in food. However, an article published in a 2009 issue of Food and Chemical Toxicity shows that the oil and its main constituent, linalool, is safe in present food additive levels. [8]
Cytotoxicity and Neural Firing Affects
In a 2016 publication of the International Journal of Molecular Science, there was a study published examining the activity of coriander (Coriandrum sativum) and lavender (Lavandula angustifolia) on the central nervous system.
The researchers performed experiments on rats and set out to determine the cytotoxic effects on neuroblastoma cells as well as seeing if the oils had any electrophysiological effects.
They found that both oils' main component was linalool, and coriander had a higher content. The cytotoxicity effects varied between the oils. Interestingly, they discovered there was also dose-dependent spontaneous neural firing activity.
This is the first known study of its kind showing these effects, and show that more research should be done to determine the pharmacological effects and relevance for future medical applications. [9]
Conclusion
Cilantro and its seeds, known as coriander, have a long and varied history in food and medicinal use. The oil of coriander seed is nontoxic and gentle and offers a wide variety of applications and benefits for not only the home user, but major manufacturing as well.
When purchasing the oil, remember that the botanical name for coriander seed oil and cilantro essential oil will both be Coriandrum sativum.
As such, you will need to look closely at what part of the plant that is used. In most cases, this will be the seed, as the leaf produces cilantro oil, which is not used nearly as much in therapeutic settings. Always seek out organic oils whenever possible, and use responsibly.
Safety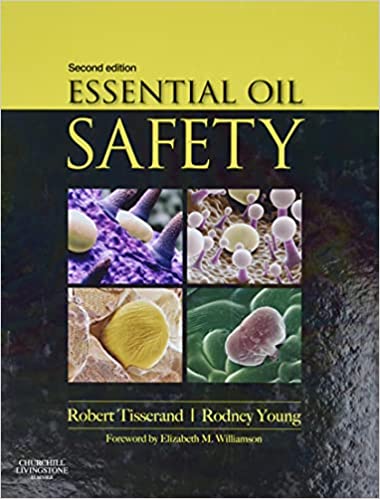 Correct selection and use of essential oils is crucial to ensure that you enjoy the best benefits of oils, without any of the downsides. Remember, some essential oils can be very potent and powerful. We therefore highly recommend this book to all of our readers: Essential Oil Safety: A Guide for Health Care Professionals 2nd Edition