What is Geranium?
There is a lot of confusion to be had when speaking of geranium. There is the British herb robert, or geranium (Geranium robertianum), which refers to any of 422 species that may be annual, biennial or perennial. All of them flower.
Pelargonium, on the other hand, is the species from which we get the essential oils. There are currently 259 accepted species of Pelargonium in the Plant List, which was a joint creation between the Missouri Botanical Gardens, Kew, and The Royal Botanical Gardens.
Classifying this plant has been even more of a headache for botanists since they hybridize easily. As of this writing, there were a total of 1,691 entries in the Plant List!
To further confuse things, both the herb robert and the American cranesbill geranium, also known as wild geranium (G. maculatum), have been used for centuries in herbal medicine.
Plus,there is also Cymbopogon martinii, or palmarosa, that was previously referred to as Turkish or East Indian geranium but is from the Poaceae family of plants.
We get oil from a number of varieties of Pelargonium, including:
Pelargonium graveolens / Pelargonium graveolens L'Her
Pelargonium roseum / Pelargonium graveolens var. roseum
Pelargonium asperum / P. x asperum (cross between P. capitatum and P. radens)
Pelargonium radens
Pelargonium capitatum
Pelargonium odoratissimum
Most sources state P. graveolens is the most popular one that is cultivated commercially for its oil, such as Julia Lawless in 'The Encyclopedia of Essential Oils. However, this depends on whom you ask, as some sources have P. x asperum noted for being the most popular.
Even some of the biggest names in aromatherapy disagree on this subject. [1] [2] This is why you must take care when buying the oil. As you can see, there are differences between rose geranium vs geranium oil. Always pay attention to the botanical name and research that.
It is also important to note that geranium essential oil is not the same as geranium extract, which is taken from the root and often billed as an anti-aging serum or a performance enhancer.
The perennial shrub of rose geranium grows to about three feet high, has hairy stems and features pointed leaves that are serrated at the edges. The deeply-cut leaves are accented by small pink or purplish flowers that are highly aromatic.
We get the oil through steam distillation of the leaves, flowers, and stalks. Many people plant various types of the plant for its fragrant benefits. The distillation process starts by cutting off the tops of the plant, which are often left in the field to partially dry.
The scent of the oil largely depends on the parts used and how old they are. When crushed, the younger leaves will go from lemony-rose to more of a deep rose aroma. If the older parts are left out of the distillation, the oil will have more of a rose fragrance.
Geranium essential oil is pale yellow or greenish-yellow. It blends well with other floral oils as well as black pepper (Piper nigrum), clove (Syzygium aromaticum), clary sage (Salvia sclarea), juniper berry (Juniperus communis), patchouli (Pogostemon cablin), and many more.
Geranium Essential Oil Uses
Geranium oil has many home uses. It is a gentle oil that can be used for children age six and up, and has some useful applications for animals as well. There are no known contraindications as far as diseases or drug interactions, either.
This being said, any substance can cause side effects and issues with sensitive people. Always do a skin patch test prior to utilizing a full therapeutic blend.
Massage Oil
Geranium is an excellent addition to massage oils. The oil is analgesic, anti-inflammatory, antiseptic, and astringent. It also has an affinity with the circulatory system, making it helpful in massage oils for pretty much any condition you can think of, including:
Cellulite
Constipation
Contusions
Diabetes
Engorged Breasts
Leg Cramps
Menstrual Cramps
Muscular Dystrophy
Pregnancy
Stroke
What other oils you choose depends on what the affliction is. For an all-around aches and pains blend, try the following recipe:
12 drops Plai (Zingiber cassumunar)
10 drops Helichrysum / Immortelle (Helichrysum italicum)
7 drops Peppermint (Mentha piperita)
6 drops Marjoram, sweet (Origanum majorana)
5 drops Geranium (Pelargonium graveolens)
5 drops Black Pepper (Piper nigrum)
Add all of the oils to a dark, airtight glass bottle. Shake well to blend. To use, add up to three drops per teaspoon of carrier oil. Massage into the sore muscle area.
For Skin
Geranium is one of the few oils that is great for any type of skin, whether it is dry, normal, oily, sensitive, acne-prone, or a combination. You can add it to your morning and nighttime routines, too, and geranium hydrolat is just as useful.
It can be included in literally any blend to be used for anything skin-related, from acne to wrinkles and everything in between. Afflictions of the skin can be helped with the application of geranium as well, such as burns, cuts and wounds, dermatitis, eczema and psoriasis, and more.
Acne Astringent
1 oz Witch Hazel
3 oz Geranium Hydrolat
½ tsp Apple Cider Vinegar (ACV, with 'The Mother')
2 drops Palmarosa (Cymbopogon martinii)
1 drop Spearmint (Mentha spicata)
1 drop Geranium (Pelargonium graveolens)
How to use: combine all of the ingredients in a bottle. Shake well to mix. Leave it sit for 24 hours in the refrigerator. Shake a couple times throughout the day.
Once the time is up, shake one last time then strain through an unbleached coffee filter. Keep refrigerated and apply with a cotton ball.
If you do not have geranium hydrolat, you can use a number of other things in its place. For instance:
Flower water (orange, rose, etc.)
Other hydrolats:
There are more, but this gives you an idea of how to make your own to suit your needs. Some resources do not specifically recommend geranium for acne while others do. It's a helpful oil to include because of its ability to clarify congested skin and provides balance.
You can also experiment with various essential oils to see which ones you respond to the best. Choose oils that are known for their acne-fighting abilities, like tea tree (Melaleuca alternifolia), patchouli (Pogostemon cablin), and peppermint (Mentha piperita).
Warts
Warts are usually more embarrassing than anything. They tend to pop up on the hands and feet. Painful verrucas may also occur, usually on the feet. They can appear and disappear with no rhyme or reason and are both caused by viruses. They're also contagious.
You can dab one drop of geranium on the wart once daily until gone.
For Travel
Most people enjoy traveling. Unfortunately, sometimes the digestive system doesn't think it's so great. If you take oils with you on trips, you will want to be sure to include geranium.
If you are traveling to a foreign country, diarrhea, food poisoning, and viral or bacterial infections can occur. Even if you stay in excellent lodging issues can arise, especially when dining at the buffet. Some people have problems just from trying new foods.
Geranium can help with these issues, constipation, and more. Other helpful oils to combat these symptoms when traveling are ginger (Zingiber officinale), lavender (Lavandula angustifolia), lemon (Citrus limon), and tea tree (Melaleuca alternifolia).
Geranium Essential Oil Benefits
There are many health benefits of geranium essential oil. It shares many common benefits of herb robert and cranesbill as well, such as being useful for dysentery, diarrhea, menorrhagia, hemorrhoids, and inflammation.
According to Carol Schiller in The Aromatherapy Encyclopedia, American Indians powdered the roots to make a tea for the above conditions and would make a poultice for arthritis and hemorrhoids, while early American women drank the root tea in an attempt to avoid pregnancy.
Ancient civilizations used geranium to heal bone fractures and wounds. While modern medicine has come a long way since then, and those particular uses are not recommended, there are plenty of ways to get the versatile benefits of geranium oil at home.
Balances Hormones
Geranium is balancing for hormones, and is especially useful for conditions women face, like menstruation difficulties, menopause, and infertility issues.
Menstruation
You can use geranium in blends to help with premenstrual syndrome (PMS) and premenstrual dysphoric disorder (PMDD). It is helpful for all symptoms, including anger, depression, and irritability, as well as the physical symptoms of bloating and heaviness.
If you have dysmenorrhea (painful period), menorrhagia (heavy bleeding), or amenorrhea (loss of periods), try adding geranium to your blends.
Menopause
Menopause comes with a whole host of issues due to fluctuating hormones. This cause both physical and emotional problems, and geranium can help with both.
Infertility
Hormones have a lot to do with the fertility process, and stress and proper diet are integral factors in keeping them in optimal balance. Geranium can help reduce stress conditions surrounding fertility issues, and can help after a miscarriage or preterm delivery.
Pregnancy
There are not many essential oils that can be used during the delicate nine months of pregnancy. Geranium can be used in the second and third trimester in baths, showers, diffusers, and massage oils.
Fights Stress-Related Conditions
As a nerve tonic and sedative, geranium is indispensable for stress and anxiety, panic attacks, fatigue, nervous tension, or anything that has your nervous system worked up.
Repels Ticks
If you have animals, you worry about ticks. While essential oils should not be used on or around cats unless under the care of a specialist trained to do so, many are suitable for dogs. Geranium is one of them, and it is useful in tick repellent blends. [3] Other oils useful for this are:
Bay leaf (Pimenta racemosa)
Lavender (Lavandula angustifolia)
Myrrh (Commiphora myrrha)
Opoponax (Commiphora erythraea)
Rosewood (Aniba rosaeodora)
Geranium is also a beneficial oil to use in chemical-free homemade shampoos, dry skin or hot spot treatments, and fresh coat sprays.
Soothes Insect Bites
Not only does geranium repel ticks, if one happened to have lost its sense of smell and got through to bite you, you can use geranium to ease the itch and pain.

Use This Infographic On Your Blog
Geranium Essential Oil Research, Facts, and Studies
Effect on Estrogen
Endocrine therapy can cause urogenital atrophy due to lack of estrogen. In a study of breast cancer survivors in 2018, it was discovered that both geranium (Pelargonium graveolens) and palmarosa (Cymbopogon martinii) pessaries were both profoundly estrogenic. [4]
Antibacterial
The antibacterial effects of Pelargonium graveolens and vitex (Vitex agnus-castus L.) were studied against six strains of bacteria in 2012 and were found to be highly effective against all strains, with the exception of Listeria monocytogenes. [5]
Hypoglycemic and Antioxidant
Diabetes causes a number of physical problems, and oxidative stress can exacerbate these issues. In 2012, researchers performed a study on diabetic rats. They gave them daily oral doses of P. graveolens for 30 days.
Their results were promising, as the hypoglycemic effect of the geranium was more than that of the anti-diabetic drug glibenclamide. It significantly decreased the serum glucose and restored antioxidant levels, meaning it could be a safe and effective alternative treatment for diabetics. [6]
Conclusion
As you can see, there are so many uses for geranium essential oil. Those listed here are just a fraction of everything you can do with this versatile oil.
The versatility of this oil is rare, as it is gentle enough to be used on children, pregnant women, animals, and those with sensitive skin alike. As it is effective for many things as well, it is an important oil to keep in stock.
Always be sure to research the botanical name, and do not purchase extracts when looking for oils.
Safety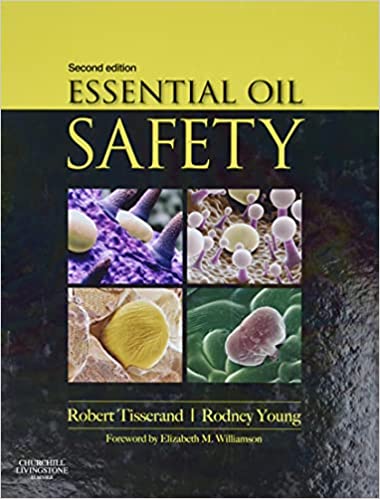 Correct selection and use of essential oils is crucial to ensure that you enjoy the best benefits of oils, without any of the downsides. Remember, some essential oils can be very potent and powerful. We therefore highly recommend this book to all of our readers: Essential Oil Safety: A Guide for Health Care Professionals 2nd Edition