What is Helichrysum?
The word "helichrysum" is derived from the Greek "helikhrusos." "Helik" means spiral and "khrusos" means gold, referring the look of the herb. [1]
The helichrysum plant, also known as the strawflower, is an aromatic bushy herb that is native to the Mediterranean and the surrounding areas. It is multi-stemmed, grows to approximately two feet high, and features membranous velvety leaves below bright yellow flowers. [2]
As the plant dries, the helichrysum flower retains its shape and color, which is why it's called everlasting. H. italicum is only one of around 600 varieties, but few produce essential oil. Others you may see marketed are: [3]
H. bracteiferum - anti-inflammatory and good for the immune system.
H. gymnocephalum - analgesic and anti-infectious, excellent for pain and the respiratory system due to its 1.8% cineole
H. odoratissimum - analgesic and anti-inflammatory; good for congestion and allergies
According to Robert Tisserand, H. italicum subsp. italicum and H. italicum subsp. microphyllum are often distilled together, while small distilleries produce other varieties. They can be difficult to distinguish. [4]
H. splendidum is another version of oil that is popping up. There is very little information to be found about the oil itself. When considering the differences of Helichrysum italicum vs splendidum, the latter seems to possess more anti-fungal properties than the former.
There is also H. umbraculigerum. This variety has some phytocannabinoids, usually seen in the cannabis species. [5] In Afrikaans, its name is "kerriekruie," meaning "curry herb." [6] It is purported to have been smoked by indigenous South Africans.
Other oil-producing varieties include H. orientale and H. stoechas.
Helichrysum oil is produced by steam distillation of the flowering tops. It will be pale yellow to reddish in color. There is also an absolute and concrete created through solvent extraction that has a light brown hue.
It is rare to find pure helichrysum oil as it takes a large quantity of the plant to distill a small amount of oil. Helichrysum is usually added to jojoba (Simmondsia chinensis) oil. Because helichrysum can be overpowering in blends, this is often sufficient and much more cost effective.
Helichrysum, or immortelle, oil blends well with bergamot (Citrus bergamia), Roman chamomile (Anthemis nobilis), frankincense (Boswellia carterii), geranium (Pelargonium graveolens), lavender (Lavandula angustifolia), pine (Pinus sylvestris), and more.
Helichrysum Essential Oil Uses
Traditionally, helichrysum has been used by Europeans for a variety of ailments, such as: [7]
Allergies
Colds, coughs, and other respiratory issues
Disorders of the gallbladder, liver, and skin
Infections
Inflammation
Insomnia and sleep issues
The leaves were often made into poultices for wound healing as well as a tea for internal healing.
These applications for the plant translate to many uses for the oil in the home today.
Anti-Aging Treatments
Many women and men alike have found that essential oils can be an invaluable addition to their skincare routines. They can bring back suppleness and elasticity, reducing the appearance of fine lines and wrinkles.
Essential oils can likewise help with cell regeneration and tissue healing, soften dry patches, lighten dark spots, reduce large pores, and so much more.
Helichrysum is only one of many oils that can be added to your existing system. Some of the other popular choices are:
Carrot seed (Daucus carota)
Chamomile, German (Matricaria recutita)
Frankincense (Boswellia carterii)
Geranium (Pelargonium graveolens)
Lavender (Lavandula angustifolia)
Neroli and Petitgrain (Citrus aurantium)
Palmarosa (Cymbopogon martinii)
Patchouli (Pogostemon cablin)
Rose (Rosa damascena)
Ylang ylang (Cananga odorata)
You can add a few drops of any of these oils or a blend of them to your current favorite cleansers, lotions, and oils. Alternatively, you can make your own products.
Luxurious Anti-Wrinkle Facial Mousse:
½ cup Coconut oil (Cocos nucifera)
1 tablespoon Argan oil (Argania spinosa)
1 tablespoon Camelina oil (Camelina sativa)
20 drops Lavender (Lavandula angustifolia)
15 drops Frankincense (Boswellia carterii)
15 drops Helichrysum (H. italicum)
10 drops Patchouli (Pogostemon cablin)
In a non-reactive bowl, add the first three ingredients. Blend them together until the mix resembles mousse. Add the essential oils and stir them in until well mixed. Store in a glass container.
Storing this in the refrigerator will make it last longer, but you can keep a small amount in a glass container in your bathroom or on your vanity for convenience. Clean this container and dry it well before refilling to avoid any contamination.
How to use: Apply a small amount to the face, neck, and decolletage area. You can do this after showering or after your normal cleansing routine.
Helichrysum is also great in facial steams for dry skin, sprays, tonics, and masks.
Besides skin treatments, try adding a few drops to natural shampoo or conditioner to revitalize hair.
Massage Oil for Sore Muscles
One of the most common uses of immortelle, other than skincare, is for pain and inflammation. Studies have shown that the oil reacts to the proteins responsible for the inflammatory response, and its analgesic qualities help ease pain.
There are so many different things that can cause pain in the body, ranging from acute conditions like falls, to chronic problems such as arthritis.
People also respond to pain treatments in a variety of ways. What works well for one person may not have any effect on another.
This is likewise true for essential oil blends. The following blend is a general pain and muscle ache blend. Following that are substitute oils to try so that you can find what works for you and your particular pain.
10 drops Plai (Zingiber cassumunar)
10 drops Helichrysum (H. italicum)
8 drops Marjoram, sweet (Origanum majorana)
4 drops Peppermint (Mentha piperita)
4 drops Ginger (Zingiber officinale)
4 drops Lavender (Lavandula angustifolia)
Add all of these to a dark glass bottle and shake well to mix. To use, add up to five drops to a teaspoon of carrier oil, such as coconut (Cocos nucifera) or sweet almond (Prunus amygdalus var. dulcis). Start with two drops of the essential oil blend and add more as necessary. Rub in trouble areas.
Substitute Oils:
Chamomile, German (Matricaria recutita)
Chamomile, Roman (Anthemis nobilis)
Cypress (Cupressus sempervirens)
Geranium (Pelargonium graveolens)
Rosemary (Rosmarinus officinalis)
Spikenard (Nardostachys jatamansi)
As with any oils or blends, be sure to research the oils you use for any contraindications such as age, prescriptions, other conditions, and more.
For Animals
Many people make the mistake of thinking that if an oil or blend is good for certain human conditions, then they must be good for their furry friendsas well. This is a error that can be highly detrimental and even deadly.
However, there are some oils that can safely be used on certain animals. It largely depends on the chemical constituents of the oil used and what type of animal it is to be used on.
For instance, certain oils can be used physically on dogs, yet cannot even be diffused around cats, much less used on them.
An example would be oils containing ketones. Ketones are powerful chemical constituents that are mucolytic, stimulating, and can regenerate tissue. However, they can also be abortifacients and neurotoxic.
One of the most popular "natural" flea treatment ingredients is pennyroyal, which is a perfect example of a ketone-containing oil that should never be used around cats. It really shouldn't be used on dogs, either, because there are more gentle oils that are just as effective.
Helichrysum, while costly, is one of these oils. Other beneficial oils containing ketones that are safe include peppermint (Mentha piperita), atlas cedarwood (Cedrus atlantica), and vetiver (Vetiveria zizanioides).
Helichrysum also contains esters, which are calming, and other constituents that make it good for pain and wound healing. It can be used in shampoos, first aid treatments, and blends for skin issues. Always dilute before using any oil on an animal and please, do your research.
Helichrysum Essential Oil Benefits
Anecdotally, the therapeutic properties of helichrysum include being:
Analgesic
Anti-allergenic
Anticoagulant
Anti-inflammatory
Antimicrobial
Antitussive
Antiseptic
Astringent
Cicatrizing (promotes formation of scar tissue)
Cholagogue (evacuates bile)
Diuretic
Expectorant
Fungicidal
Hepatic (good for liver)
Mucolytic
Nervine
Spasmodic
Stimulant
Vulnerary (wound healing)
As you can see by the uses above, the oil can provide a number of health benefits.
Eases Respiratory Symptoms
There are many ways the respiratory system can be in distress. Whether is a cough or a cold that only lasts a few days, or chronic asthma or bronchitis, helichrysum can help.
One of the main constituents in helichrysum is alpha-pinene, which, in small amounts, can act as a bronchodilator in humans.
Provides Multiple Skin Benefits
You can use helichrysum for many skin issues, such as acne and abscesses, allergic reactions, bruises, burns, cuts and wounds, dermatitis, eczema, psoriasis, for scars, and more due to its anti-inflammatory and wound-healing properties.
Soothes Muscles and Joints
Anti-inflammatories and analgesics are the go-to treatments when muscles and joints ache. Helichrysum provides both of these benefits.
Tinnitus and Hearing Loss
Because of the anti-inflammatory effects of helichrysum, it may be helpful in some cases of hearing loss and tinnitus. This depends on the cause, of course. If hearing loss isn't due to an inflammatory condition, helichrysum may be of no help at all.
Consult with your doctor to find out the underlying reason first, and check with him or her before using anything inside your ears.

Use This Infographic On Your Blog
Helichrysum Essential Oil Research, Facts, and Studies
There aren't a lot of studies on the helichrysum species oils (including italicum) related to humans. However, there are a few of note.
Wound Healing
In a study from 2017, researchers set out to determine the biological effects of a variety of essential oils on the skin due to lack of current research in this area.
The oils employed were:
Bergamot (Citrus bergamia)
Cilantro (Coriandrum sativum)
Geranium (Pelargonium graveolens)
Helichrysum (Helichrysum italicum)
Patchouli (Pogostemon cablin)
Petitgrain (Citrus aurantium)
Sandalwood (Santalum album)
Spikenard (Nardostachys jatamansi)
Ylang ylang (Cananga odorata)
They also used a blend that included frankincense, Hawaiian sandalwood, helichrysum, lavender, myrrh, and rose, which they stated was known commercially as Immortelle.
Simulating chronic inflammation, the scientists tested the oils and the blend for proteins involved in immune response, tissue remodeling, and anti-inflammatory responses.
While all oils tested positively, helichrysum, their "immortelle" blend, and ylang ylang inhibited the proteins involved in tissue remodeling. This lead the researchers to believe that these oils possess wound-healing capabilities. [8]
Canine Antifungal
In 2014, researchers studied a combination of orange (Citrus aurantium), lavender (Lavandula angustifolia), oregano (Origanum vulgare), marjoram (Origanum majorana), peppermint (Mentha piperita), and helichrysum (H. italicum var. italicum) oils.
This is a commercially-available product called Malacalm® that is used to treat Malassezia dermatitis.
Malassezia dermatitis is an infection of Malassezia pachydermatis fungus that affects canine skin. Symptoms include thickened, crusty, and musty-smelling skin. It can become red and inflamed, as well as cause recurrent or chronic ear infections. [9]
Twenty dogs were treated with this topically twice a day for 30 days.
Ten other dogs were treated with the traditional treatment for this condition, which is 2% chlorhexidine twice a week along with 10mg/kg/day of ketoconazole. They received these medications for three weeks.
After six months,the scientists brought the animals back in for a check-up. The animals treated conventionally showed a recurrence of symptoms, which were absent in those treated with the phytotherapic solution.
Furthermore, there were no adverse effects in the dogs treated with Malacalm®. [10]
Mental Burnout
A small study published in the Journal of Alternative and Complementary Medicine in 2013 showed that essential oils may be helpful in reducing the perception of mental fatigue.
Thirteen women and one man were randomly given either an inhaler with rose water or an inhaler containing a mix of basil, peppermint, and helichrysum.
Those with the oil inhalers reported a much larger reduction in mental burnout and fatigue than those with the rose water. [11]
Conclusion
Helichrysum essential oil is one of the newer additions to the essential oil market in comparison to those that have been around for hundreds of years. Its rise in popularity and the high volume of plant material required makes it too costly for some to obtain.
Luckily, purchasing it mixed in jojoba makes it more accessible to a larger amount of people. Always purchase from a reputable supplier, and get organic whenever you can. Pay attention to the botanical name as well so you know what it is best used for.
Then, enjoy its healing benefits on your skin, muscles, mentality, and more!
Safety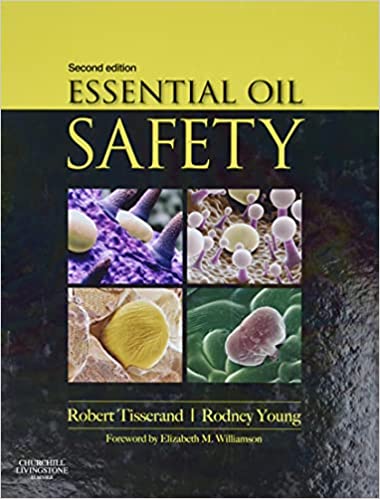 Correct selection and use of essential oils is crucial to ensure that you enjoy the best benefits of oils, without any of the downsides. Remember, some essential oils can be very potent and powerful. We therefore highly recommend this book to all of our readers: Essential Oil Safety: A Guide for Health Care Professionals 2nd Edition