What is Carrot Seed?
Daucus carota is designated as a poisonous wildflower. It is often called wild carrot or Queen Anne's lace and features small white flowers that bloom in a lace-like shape. [1] The leaves of the herb are large and feathery.
The carrot seed plant is considered an invasive species in some areas, even though the seeds have a long history of use as medicine in Asia and Europe.
We get the essential oil through hydrodistillation of the seeds. Produced chiefly in France and Hungary, carrot seed oil can vary in color from light to dark yellow.
Is carrot seed oil a carrier oil?
If you have wondered if carrot seed oil is a carrier oil, you aren't alone. There is some confusion with this. The carrot seed referred to here is not a carrier oil, but an essential oil.
That being said, there is a specialty carrot oil that is a carrier. It is also from the Daucus carota plant. However, it is an oil made from the root. It can be used mixed with other carrier oils at 5-20%.
This carrier oil is created by cold-pressing or macerating carrot root into a vegetable oil, then removing the pulp of the carrot. It is often called macerated carrot root oil.
The two oils are not the same and cannot be used interchangeably.
Carrot seed essential oil blends well with bergamot (Citrus bergamia), cedarwood (Cedrus spp.), cinnamon leaf (Cinnamomum zeylanicum), sweet fennel (Foeniculum vulgare), geranium (Pelargonium graveolens), lavender (Lavandula angustifolia), and many other oils.
Carrot Seed Essential Oil Uses
Carrot seed oil has a variety of uses around the home, but should not be used by pregnant or nursing mothers.
For Hair
For many, hair is of the utmost importance. No one wants dull, limp, and lackluster locks.
Essential oils like carrot seed can help achieve beautiful and healthy hair. It is an excellent additive to products intended for those who have normal to dry hair.
Combining it in recipes with other moisturizing oils like frankincense (Boswellia carterii), geranium (Pelargonium graveolens), lavender (Lavandula angustifolia), and palmarosa (Cymbopogon martinii) can increase its effectiveness.
For Skin
Everyone has some sort of skin issue they are not happy about. These can range from minor wrinkles or bouts of acne to major or chronic problems like psoriasis or eczema.
Whatever the malady, there is an essential oil that can be used for it. Carrot seed oil is one that has skin benefits that make it great for normal to dry skin, and the oil is a wonderful addition to anti-aging regimens.
Not only that, carrot seed can help reduce acne as well.
Besides carrot seed oil, both the macerated root carrier oil and carrot root extract in glycerin are excellent for skin conditions, although you use them in different ways.
Here are a couple of recipes to get you started:
Anti-Wrinkle Oil for Face and Neck
1 tablespoon Rosehip Seed oil (Rosa rubiginosa)
½ teaspoon Macerated Carrot Root oil (D. carota)
6 drops Frankincense (Boswellia carterii)
5 drops Neroli (Citrus aurantium)
5 drops Lavender (Lavandula angustifolia)
3 drops Immortelle (Helichrysum italicum)
2 drops Carrot seed oil (Daucus carota)
2 drops Lemon (Citrus limon)
Mix the oils together in a dark glass bottle. Lightly massage this oil into areas that are starting to wrinkle every night before bed.
While this blend can be used in the morning, it should not be used before going into the sun or before tanning, as lemon can cause phototoxicity.
Acne Spot Blend
4 drops Palmarosa (Cymbopogon martinii)
3 drops Lavender (Lavandula angustifolia)
2 drops Carrot seed (Daucus carota)
2 drops German chamomile (Matricaria recutita)
1 drop Basil linalol (Ocimum basilicum ct. linalool)
In a dark glass bottle, add the above drops to an equal amount of tamanu oil (Calophyllum inophyllum). When a blemish appears, use a cotton swab to dab your spot blend on to it, avoiding the surrounding skin.
Apply three times a day until the spot disappears.
Perfumery
Carrot seed has been used for a long time in colognes and perfumes. It is considered a masculine middle note. [2]
You can use the oil in your own perfumery creations, as well as scented body wash, hair oils, lotions, shampoos, soaps, and more.
Carrot Seed Essential Oil Benefits
The benefits of carrot seed oil can be attributed to its constituents that, together, make it a calmative, diuretic, regenerative, vasodilatory, and more.
Here are just a few of the ways you can gain these advantages at home.
Detoxifying
The human liver has to put up with a lot. Every day we ingest a myriad of chemicals from the foods we eat, drinks, alcohol, medications, and more. The liver has to process all of these, and what we take for granted every day can really put it under strain.
Some essential oils are hepatic and detoxifying, meaning they are good at helping the liver clear out all of the gunk and do its job more efficiently. Carrot seed is one of these helpful oils.
Other oils that you can use in tandem with it are cypress (Cupressus sempervirens), juniper berry (Juniperus communis), ginger (Zingiber officinale), grapefruit (Citrus paradisi), patchouli (Pogostemon cablin), and peppermint (Mentha piperita), to name a few.
You will want to make a blend of the above oils, then add 3-5 drops to a carrier oil, like sweet almond (Prunus amygdalus var. dulcis). Apply this over the abdominal area and ribs, and over the same area on the back if you have someone to help you.
You can also have your massage therapist use a blend like this to perform a lymphatic massage once a month.
Eases Indigestion
Not only is carrot seed oil great for liver congestion, but it is also helpful for indigestion and is used in much the same way.
Oils to blend it with include ginger (Zingiber officinale), peppermint (Mentha piperita), and rosemary (Rosmarinus officinalis).
Use the same method above and rub your chosen oil mix over your abdomen and solar plexus area.
Reduces Water Retention / Varicose Veins
When excess fluid builds up in the body, it is known as water retention or edema. The condition can occur for many reasons. Women often suffer from it when they are menstruating or pregnant.
It can also be a problem because of a salty diet, standing or sitting for long periods, or certain medications or diseases. [3]
Essential oil massages can help reduce this fluid buildup. A lot of people that have chronic swelling from edema also suffer from varicose veins, which show up as enlarged blue lines that are usually located on the legs.
The following blend can be used to help reduce both and help stop varicose veins from becoming more problematic.
15 drops Cypress (Cupressus sempervirens)
10 drops Carrot seed (Daucus carota)
5 drops Peppermint (Mentha piperita)
5 drops Black pepper (Piper nigrum)
Add all drops into a dark bottle. Before bed, add 3-5 drops of the mixture to a teaspoon of jojoba (Simmondsia chinensis) oil. Gently rub into the legs from the ankles upwards toward the heart.
Dry skin brushing before showering daily is also very helpful for water retention. There are brushes explicitly made for this method.
To perform the brushing, you want to use the brush on dry skin. Start at your ankles, and brush up towards your thighs. Then brush from your wrists up your arms to your shoulder. Perform the same action on your back and your abdomen, always towards the heart.
There is no need to push hard. Light brushing is all it takes. If you are leaving red marks or it feels uncomfortable, lighten the pressure.
This gets the lymph moving in the system. Following this method with an essential oil bath or shower can boost the benefits.
Use This Infographic On Your Blog
Carrot Seed Essential Oil Research, Facts, and Studies
Carrot seed oil is not one of the more studied ones. At the time of this writing, there are a mere 14 articles that pop up when searching for "carrot seed essential oil" on PubMed. [4]
Nonetheless, the following is one of the more promising results.
Effective Larvicidal Against Aedes albopictus
The Asian tiger mosquito (Aedes albopictus) is a mosquito that is responsible for the transmission of many deadly diseases, including dengue and yellow fever, chikungunya virus, and malaria. [5]
Therefore, scientists are looking for any type of deterrent that slows the development of this species, kills it, or repels it. Carrot seed oil showed over 90% effectiveness at killing the larvae of the mosquito. [6]
Other oils that tested as effective were:
Ajowan (Trachyspermum ammi)
Caraway seed (Carum carvi)
Celery (Apium graveolens)
Cumin (Cuminum cyminum)
Dill (Anethum graveolens)
Parsley (Petroselinum sativum)
Conclusion
There are numerous uses for carrot seed oil. Keep in mind that carrot seed oil, macerated carrot oil, and carrot root extract are all three separate things that can not be used in place of one another.
When going to buy your oil, be certain beforehand that you know which one you need. Look for the regular name along with the botanical name. If in doubt, contact your supplier to ask them exactly what type of oil it is and how it is made.
Also, while carrot seed oil should be a pure essential oil, the carrier oil and extract will both have other ingredients, like jojoba (Simmondsia chinensis), or glycerin. This is perfectly normal.
Safety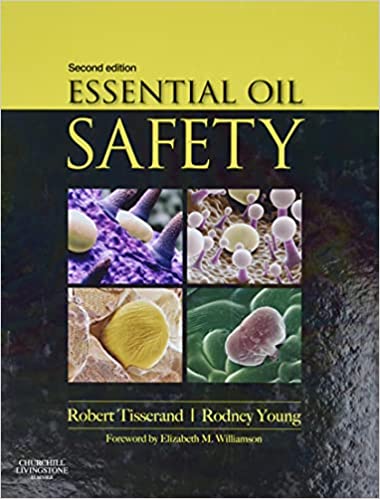 Correct selection and use of essential oils is crucial to ensure that you enjoy the best benefits of oils, without any of the downsides. Remember, some essential oils can be very potent and powerful. We therefore highly recommend this book to all of our readers: Essential Oil Safety: A Guide for Health Care Professionals 2nd Edition