What is Fennel?
Fennel is a member of the carrot and parsley family. It can grow to five feet tall and has delicate, lacy leaves. The dried seeds are steamed distilled to produce a thin yellow liquid that is good for a variety of therapeutic uses.
Because of their similarities, fennel oil is sometimes used in place of anise essential oil. They are both used in flavoring and smell like licorice, but anise's anethol content is higher.
This oil is helpful for conditions like gastrointestinal disorders  and menstrual issues. It is detoxifying and can be used for weight loss and to reduce fluid retention and cellulite.
Epileptics, people with cancer or on multiple medications, and anyone pregnant or trying to be shouldn't use fennel. Those who are allergic to celery or other plants in the Apiaceae family may have a reaction to the herb and its oils.
This herb is indigenous to the Mediterranean but now grows all over. Sweet fennel oil is produced in places like Bulgaria, France, Germany, and Japan.
Fennel blends well with other seed oils like cardamom and caraway, spicy oils like black pepper and ginger, and citrus oils, among others.
Fennel Essential Oil Uses
In ancient Rome and Greece, fennel was used extensively in cooking. These cultures used it medicinally to neutralize poison and for lactation and menstruation issues. They believe it warded off evil, improved their eyesight and bestowed courage and longevity.
Today, fennel is widely used in commercial flavoring and is useful in blends for gastrointestinal issues, among others.
Keep in mind that fennel interacts negatively with multiple medications including Cipro and may decrease the effects of birth control. If you are taking any prescribed drugs, confer with a physician before using any form of fennel. [1]
Flavoring
Fennel oil contains 50-60 percent of the licorice-tasting terpenoid anethole, the same active constituent found in anise. Anethole is thirteen times sweeter than sugar and is widely used as a flavoring agent in many things including liqueurs like Ouzo, Absinthe, and Pernod. [2]
Weight Loss Bath Oil
Taking fennel herb supplements may help those that are trying to lose weight, and oil-lovers can benefit from the stimulating effects of fennel in the bath. Add five drops of the following blend to a teaspoon of carrier oil and mix into your bath water.
8 drops Petitgrain (Citrus aurantium var. amara)
4 drops Black pepper (Piper nigrum)
4 drops Lemongrass (Cymbopogon citratus)
2 drop Coriander (Coriandrum sativum)
1 drop Fennel, sweet (Foeniculum vulgare var. dulce)
Facial Steam
Fennel hydrolats are an excellent choice for brightening up normal, dull or oily complexions, and mature skin. Or, try a vapor steam by putting 3-5 drops in a bowl of steaming hot water. Place a towel on the back of the head and lean over the bowl until cool.
Hair Loss
Most people think of rosemary for hair loss. While that is an excellent choice, there are other oils that can be beneficial or this condition. Blend the following oils together and add two drops to a teaspoon of a carrier suitable for hair loss, such as avocado. Massage into hair nightly.
10 drops Rosemary (Rosmarinus officinalis)
10 drops Cedarwood Atlas (Cedrus atlantica)
5 drops Clary Sage (Salvia sclarea)
3 drops Sweet Fennel (Foeniculum vulgare var. dulce)
2 drops Roman Chamomile (Anthemis nobilis)
Fennel Essential Oil Benefits
Increases Confidence
If you have a problem being assertive, fennel can help break you out of it. Add a drop of fennel to a cotton ball to sniff throughout the day. Changes will not happen overnight, but with repeated use, you may find your confidence increasing.
Alternatively, you could blend fennel with other 'meek-busting' oils like jasmine, ginger, patchouli, bergamot, carnation, or lime. Find a mix you enjoy, and add a drop of that to a cotton ball.
Calms Digestive Disorders
Fennel has long been used for digestive complaints. A fennel massage using four drops of the essential oil in a tablespoon of a carrier can be made to help with diarrhea, constipation, or painful bloating. Rub this into the abdomen three times a day until symptoms subside.
If you have fluid buildup elsewhere in the body, then simply rub the oil there instead of the abdomen.
If nausea is the issue, add this blend to a pint of hot distilled water. Mix as well as possible, then soak a small towel in it to make a compress and lay it over the stomach. Alternatively, you can rub the blend on first and then put a hot towel over instead of using the oil water.
Eases Menstrual Issues
Fennel is an emmenagogue and can help stimulate menses. This is why even though it is not an abortifacient, it should not be used by pregnant women.
Helps Hangovers
Drinking too much alcohol can wreak havoc on the body. If you imbibed too much the night before, dropping 3-4 drops of fennel in your shower and breathing in the steam can help make you feel better.
Soothes Infant Colic
Besides calming gastrointestinal disorders in adults, fennel can be helpful for infants. 'Gripe water' is either dill, anise, or fennel water mixed with syrup and bicarbonate of soda that eases painful flatulence in infants.
If you are dealing with a colicky baby, you can make a massage blend to help ease the symptoms. This combination, from Kurt Schnaubelt, can be utilized while making the dietary changes needed to solve the problem.
3 drops Fennel (Foeniculum vulgare var. amara)
3 drops German Chamomile (Matricaria recutica)
3 drops Lavender (Lavandula angustifolia)
3 drops Cardamom (Elettaria cardamomum)
3 drops Ginger (Zingiber officinale)
Use This Infographic On Your Blog
Fennel Essential Oil Research, Facts, and Studies
Some research on fennel has been disturbing, while others show promise.
Prohibits Growth/Causes Apoptosis in Prostate Cancer Cells
In 2017, researchers found that the high anethole content present in fennel essential oil has an inhibitory effect on cancerous prostate cells.
It stops proliferation of the cells and leads to apoptosis, or spontaneous death of the prostate cancer cell line (PC-3 cells).
This study shows that anethole could be promising in the fight against the often-fatal prostate cancer. [3]
Soothing for Babies
A few researchers set out to determine how mothers calmed their babies in a study from 2009. Out of the 702 that responded from the United Arab Emirates, more than 10 percent (75) used fennel tea to ease cries. [4]
Healing Wounds
A study set out to determine the efficacy of two constituents of Foeniculum vulgare in wound healing, fenchone and limonene. Rats had small incisions made on their backs and were treated with either one of these or olive oil for a sham control.
They discovered that incisions in rats healed much better when treated with either substance than those in the control group. The antimicrobial and anti-inflammatory qualities of the components expedited healing and reduced inflammation. [5]
Conclusion
Only sweet fennel should be used for aromatherapy and therapeutic purposes, not bitter fennel.
Fennel oil is useful for many complaints of the abdomen, such as for leaky gut, flatulence, spasms, constipation, and IBS. It is also helpful for menstruation issues and could help ease symptoms of a hangover.
Fennel oil smells like anise oil, and they are both high in anethole, a naturally-occurring chemical used extensively in the food and beverage industry. Fennel seed is often used in cooking.
If there is fluid buildup anywhere in the body, taking a bath with a couple drops of fennel or putting a hot compress with fennel oil can help reduce swelling.
That being said, this oil is not for everyone. If you are on birth control, are pregnant or trying to get pregnant, you should stay away from fennel.
This advice is likewise for those with cancer or epilepsy. The oil should not be used internally or on children younger than six years of age, either.
Safety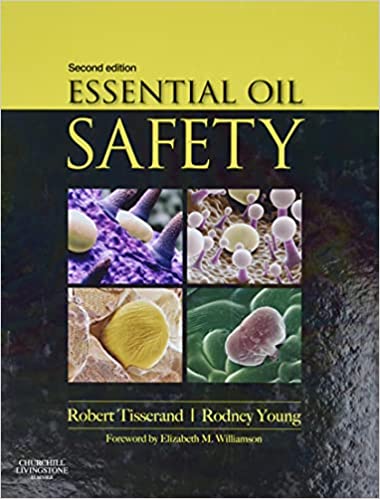 Correct selection and use of essential oils is crucial to ensure that you enjoy the best benefits of oils, without any of the downsides. Remember, some essential oils can be very potent and powerful. We therefore highly recommend this book to all of our readers: Essential Oil Safety: A Guide for Health Care Professionals 2nd Edition