What is Cedarwood?
Cedrus atlantica is also known as Atlas or African cedar. The oil is mainly produced in Morocco, so is often called Moroccan cedarwood oil. It is also distilled in Algeria and France.
The Atlas cedarwood tree is an evergreen that can grow to over 130 feet tall. It is pyramid-shaped and features beautiful blueish-grey hued needles and brown cones.
Because of the bluish color, the tree is often referred to as blue atlas cedar in the United States. [1]
There is a high content of essential oil contained within the wood, so it is highly fragrant. The oil is steam-distilled from the chips and shavings of the timber.
Cedarwood is an oil that is widely mislabeled, and there are many types available. It is yet another example of why checking the botanical names is of the utmost importance when purchasing essential oils.
Look at all of the varieties of "cedar" sold under the name cedarwood: [2]
Atlas cedarwood (Cedrus atlantica)
Deodar or Himalayan cedarwood (Cedrus deodara)
East African cedarwood (Juniperus procera)
Japanese cedar (Cryptomeria japonica)
Texas cedarwood (Juniperus ashei / J. mexicana)
Virginia / red cedarwood (Juniperus virginiana)
Western red cedar / Thuja / Arborvitae (Thuja plicata)
Western white cedar (Chamaecyparis lawsoniana)
If you take a closer look, you will notice only two have the genus of Cedrus in the binomial. These are the only ones that are true cedar and are used as such in the aromatherapy world.
Even though the common names of the others include the word cedar, they are in other genera.
Many oils that sound alike are or even have the same common names are entirely different therapeutically. Therefore, they cannot be used in place of one another and in some cases may cause dire side effects if they are.
For instance, you would not want to substitute cedarwood Atlas, which has no known contraindications, with thuja. Thuja is a highly toxic oil that can cause brain damage, seizures, and even death in high doses due to its high thujone content. [3]
That being said, cedarwood atlas and Himalayan cedarwood are close relatives. Both oils are wise choices for cold and flu season. They do have their differences, however.
For instance, cedarwood Atlas is an astringent, useful in facial applications. It is a calming, sedative oil. The scent lends a masculine quality to colognes, lotions, and soaps.
Himalayan cedarwood is known for its anti-infectious properties, as well as being anti-inflammatory. Its scent is more floral and sweet. It is an excellent choice for homemade cleaning products.
Cedarwood Atlas blends well with bergamot (Citrus bergamia), Roman chamomile (Anthemis nobilis), clary sage (Salvia sclarea), frankincense (Boswellia carterii), juniper berry (Juniperus communis), ylang ylang (Cananga odorata), and many more.
Cedarwood Essential Oil Uses
The Egyptians used Lebanon cedarwood in their embalming rituals, making it one of the first crude oils known to be used by humanity. They likewise incorporated it into their perfumes and cosmetics. [4]
Unfortunately, because of its long and extensive history, cedarwood atlas is now an endangered species. You can find the details of this below. [5]
Please take the following as guidelines for your uses of cedarwood at home, but seek out quality cedar Atlas essential oil substitutions.
For Hair
Cedar oil is an excellent choice for ethnic hair and falling hair problems. It can provide nourishing moisture and keep the scalp in prime condition for healthy hair.
Other oils that can be used in its place are petitgrain (Citrus aurantium), rosemary (Rosmarinus officinalis), and lavender (Lavandula angustifolia).
You can add the oils to your natural shampoos and conditioners, hair masks, rinses, and more.
For Skin
The antiseptic qualities of cedarwood Atlas make it an excellent choice for acne facial toners, splashes, soaps, and more. Lavender and cedarwood is an exceptional blend for these applications.
Instead of cedarwood Atlas, try ho wood (Cinnamomum camphora ct. linalool), may chang (Litsea cubeba), or patchouli (Pogostemon cablin).
For Sleep
Cedarwood Atlas can help you get peaceful rest. Himalayan cedar is a calming oil, so you can try that in its place.
Other oils you can use in your bedroom diffuser to help you rest include sweet orange (Citrus sinensis), clary sage (Salvia sclarea), valerian (Valeriana officinalis), and lavender (Lavandula angustifolia).
If you do not want to use a diffuser in your room, try adding your blend of oils to water in a spray bottle, shake, and spritz lightly on your pillows and sheets.
Cedarwood Essential Oil Benefits
There are numerous health benefits of cedarwood oils. Keep in mind, however, that some oils that have cedar in the name are highly toxic.
Just because something is natural, does not mean it is safe. That being said, the following are descriptions of how to gain the medicinal properties of the oil at home.
Discourages Fleas and Ticks
Our furry four-legged friends can bring us a lifetime of joy, but we have to be careful to protect them from outside elements that can cause harm. These include fleas and ticks.
While oils should not be used on cats, small animals, birds, or reptiles and fish, they can be used successfully on dogs. Note that they have been used on cats and birds with good results, but you should never use them in this manner at home.
Their systems are not set up in the same way as humans and dogs, and you could easily and inadvertently kill your beloved pet.
You must make sure you are using smaller, appropriate dosages, and always keep an eye out for reactions.
Cedarwood helps keep disease-carrying, skin problem-causing nuisances away.
To rid your dog of infestations, you can either shampoo them or use a brush. For shampoo, adding the blend of oils to a natural shampoo will work well.
For the brush method, you will want a piece of old fabric, such as a torn flannel shirt or old wash rag. Push the material through the teeth of the brush and close to the base.
Add two drops of cedarwood and two drops of lavender (Lavandula angustifolia) oil to a teaspoon of sesame oil (Sesamum indicum). Mix well, then swish into two cups of warm water in a small basin.
If you would like to use something other than Atlas cedarwood, you can use citronella (Cymbopogon nardus), clary sage (Salvia sclarea), lemon (Citrus limon), or peppermint (Mentha piperita).
Soak the fabric-wrapped brush in your oil-water mixture, and use this to brush your dog from head to the tip of the tail, taking care to stay away from the face and not letting the liquid into the dog's eyes, nose, or mouth.
This will help collect the eggs and the adult bugs so the brush should be rinsed frequently throughout the process. Doing the brushing method will also help condition your pet's fur and skin and ward off new arrivals.
Helpful in Cold and Flu Season
As Himalayan cedar is an excellent anti-infectious oil, and Virginia cedarwood is a decongestant, either of these can be used in place of the atlas cedarwood in the following recipe.
When the weather turns cold, you can bet that runny noses, coughs and sneezes will abound. Essential oils can help clear up the respiratory system and get you breathing deep and clear again.
Aromatherapy Diffuser Cold-Buster Blend
4 drops Eucalyptus (E. globulus, E. radiata)
4 drops Cedarwood (see above)
4 drops Oregano (Origanum vulgare)
4 drops Orange, sweet (Citrus sinensis)
As this is a robust and herbaceous blend, the orange can cut some of the herbal smell that will permeate the house. You can likewise use another citrus oil like lemon (Citrus limon), or a floral. Lavender (Lavandula angustifolia) would also be a nose-pleasing choice.
Use This Infographic On Your Blog
Cedarwood Essential Oil Research, Facts, and Studies
While there are a number of published research articles about the qualities and health benefits of cedarwood Atlas, the following is of the utmost importance.
Endangered Species
This is a recent revelation, so don't be surprised if this is the first you are hearing about it.
Dr. Kelly M. Ablard, Ph.D. explains that before 2013, most publications still referenced cedarwood Atlas because the last everyone knew in 1998, it was nowhere on the radar of being endangered. In fact, it was listed under least concern. [6]
A mere 15 years later and everything has changed. C. atlantica could wind up as a tree that once was. Future generations may only know of it through botanical books.
To be on this critical list, several factors must true. The species' numbers have drastically declined and are not improving, there are no more than 2500 wild, mature trees left, and there is a 20% chance those could completely disappear within 20 years. [7]
This is a very dire situation. It is imperative, then, that responsible essential oil users and aromatherapists impart this information to clients and consumers, and that other oils are sought out in its place.
Another precious oil that is being produced to death is East Indian sandalwood (Santalum album). As cedarwood was often substituted for this prized oil, it is no wonder that both now need preservation.
Most people are now aware of S. album. As of this writing, Indian sandalwood is listed as vulnerable, [8] and the government has halted the export of the timber.
Now the word must get out about cedarwood Atlas before it is too late.
Please note that if you have been using cedarwood as a substitute for sandalwood, you may want to try Australian sandalwood (Santalum spicatum). The constituents are similar to Indian sandalwood, and it is sustainably grown and ethically sourced.
While it is not possible to seek out oils that are ethically sourced and from a legal trade route route, it is better to use a different oil entirely.
For instance, even though it is a juniper and not a true cedar oil, Juniperus virginiana, or Virginia cedarwood, can be used in many recipes as a replacement.
You can also turn to Himalayan cedarwood (Cedrus deodara), depending on the therapeutic quality required for the blend.
Conclusion
Cedarwood oil is good for many uses for your family. Nonetheless, cedars are a confusing bunch.
Whenever purchasing any oil, especially one like this where many products fall under the same name, always look for the botanical name. In this case, it would usually be (Cedrus atlantica).
However, as that is an endangered species, Cedrus deodara or Juniperus virginiana are more responsible and sustainable choices.
If you absolutely must have cedarwood Atlas, please make certain that the supplier you are going through only procures their oils through distillers that practice legally and ethically.
Safety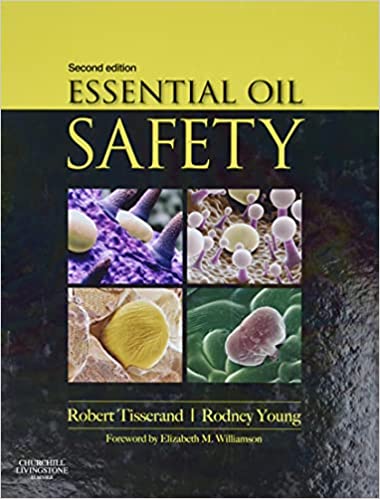 Correct selection and use of essential oils is crucial to ensure that you enjoy the best benefits of oils, without any of the downsides. Remember, some essential oils can be very potent and powerful. We therefore highly recommend this book to all of our readers: Essential Oil Safety: A Guide for Health Care Professionals 2nd Edition