What is Oregano?
Oregano can be quite confusing. According to Julia Lawless, there over 30 varieties, and more than one is distilled into oils. For instance, you may find: [1]
African (O. glandulosum)
Greek / winter (O. heracleoticum / O. vulgaris hirtum)
Mexican (Lippia graveolens / L. palmeri)
Moroccan (O. virens)
Spanish (Thymus capitatus)
Syrian (O. maru)
If you look to the Handbook of Essential Oils: Science, Technology, and Applications, there is even more diversity, with over 60 plant species sharing this name. [2]
Most of these commercially important spices are in the Lamiaceae family, while others are in the Verbenaceae. The principal genera are Lippia and Origanum, as seen above.
O. vulgare, which is also known as common or garden oregano or wild marjoram, should not be confused with the Spanish oregano (Thymus capitatus).
While the Spanish variety shares many properties with both common oregano and thyme (Thymus vulgaris), they are not interchangeable.
Another essential oil you may find is the Greek variety (O. heracleoticum / O. vulgaris hirtum). While it shares many of the same therapeutic effects as O. vulgare, they share many of the same warnings as well.
Always pay close attention to the botanical names.
The bee-loving common oregano plant is native to the Mediterranean, but is now naturalized and cultivated around the world. It has fragrant leaves on reddish stalks that bear clusters of white and purple flowers. In ancient Greece, it was known as the "Delight of the Mountains." [3]
The leaves are often dried and used in culinary dishes, primarily Italian and Mediterranean. Other culinary varieties include Greek and Italian, while the ornamental varieties are used for just that, as they are bland and do not provide the flavor profiles of their counterparts.
The whole plant is steam distilled to produce the essential oil of oregano, including the flowers. The oil itself can range from pale to yellow or even a darker red-tinted brown.
There are many warnings for the use of oregano essential oil. According to Robert Tisserand, these are:
Drug interactions - the oil should never be used internally by anyone taking diabetic medications or anticoagulants.
The oil inhibits blood clotting, so anyone with blood or bleeding disorders of any kind like hemophilia or those undergoing surgery should avoid contact.
There is a risk of embryotoxicity, so pregnant women should not use oregano oil. Likewise, it should not be used by anyone nursing, either.
The oil can cause mucus membrane irritation. It should never be taken orally by itself, and those with peptic ulcers should steer clear of it.
Oregano oil causes skin irritation. The maximum dermal limit is 1.1 percent. It should not be used on anyone with skin sensitivities, broken skin, the elderly, or those under two years of age. [4]
Oregano oil blends well with many other oils, such as:
As you can see, you can use it in blends with numerous other oils. It is quite versatile and useful.
Nonetheless, it is imperative you pay attention to the cautions and do not trust everything you read on the internet or elsewhere about various methods of use.
Some of them could cause serious harm. When in doubt, always consult with a trained aromatherapist.
Oregano Oil Uses
Oregano has been used medicinally for centuries, dating back to Pliny the Elder. He was the first-century, multi-talented Roman that wrote "Natural History."
This was the go-to resource on all things scientific up until the Middle Ages. [5]
Pedanius Dioscorides, the Greek botanist, pharmacologist, and physician, was also touting the praises of the herb in the first century.
In his five-volume encyclopedic De Materia Medica about herbalism and medicinal cures, he promotes oregano for poisonous bites.
The use for poisonous bites and digestive troubles extended to the Middle Ages, and they also figured out how to use oregano in other ways, such as improving eyesight.
Modern herbalists still use the herb widely for conditions such as coughs, digestion, headaches, to bring on menstruation, and for preventing sea sickness. [6] There are quite a few uses for the oil at home when used correctly.
For Hair
The hair is the crowning glory of many men and women, and it causes great stress when it starts falling out or going lackluster. Many essential oils are stimulating to the scalp, which can help address this issue. Oregano is one of them.
Other stimulating oils include:
Basil linalol (Ocimum basilicum ct. linalool)
Black pepper (Piper nigrum)
Eucalyptus radiata (E. radiata)
Geranium (Pelargonium graveolens)
Ginger (Zingiber officinale)
Lemongrass (Cymbopogon citratus / flexuosus)
Mastic (Pistacia lentiscus)
Palmarosa (Cymbopogon martinii)
Peppermint (Mentha piperita)
Rosemary (Rosmarinus officinalis)
Spearmint (Mentha spicata)
Stimulating Scalp Blend:
5 drops Geranium (Pelargonium graveolens)
4 drops Rosemary (Rosmarinus officinalis)
3 drops Peppermint (Mentha piperita)
2 drops Black pepper (Piper nigrum)
1 drop Oregano (Origanum vulgare)
Add all of the drops to a dark bottle. To use, add two drops to one teaspoon of coconut oil. Rub gently onto the scalp, concentrating on problem areas. Let it soak in for 30 minutes, then wash with a natural shampoo.
Massage
Body massage oils can be used for multiple reasons. They can be used for relaxation, to stimulate the scalp, get the mood going in the bedroom, and even for dieters.
If you are trying to reduce body mass and weight, here's how to use oregano essential oil in a blend for that.
Dieter's Problem Area Massage Blend
1 tablespoon Coconut oil
5 drops Macerated Carrot root oil
5 drops Cypress oil (Cupressus sempervirens)
5 drops Rosemary oil (Rosmarinus officinalis)
4 drops Grapefruit oil (Citrus paradisi)
1 drop Oregano (Origanum vulgare)
Mix the first two items in a dark glass, then add the essential oils and shake well. Use a little bit on problem areas once daily for a week, then take two days off.
Dry brushing beforehand will help as well.
Topical Uses
There are a variety of topical uses for the volatile oil of oregano. Some of them are for foot fungus, for inflammation, infections, skin tags, warts, clearing up issues on nails and nail beds, ringworm, cold sores, and more.
Just be sure to dilute appropriately when using topically.
In the Kitchen
The kitchen comes with its own germ issues and dangers. Luckily, there are plenty of ways to use essential oils to fight them. Oregano oil is a potent antimicrobial, so it acts as an excellent additive to surface cleaners meant to deter germs.
Other essential oils that are excellent in this capacity are:
Bergamot (Citrus bergamia)
Cinnamon (Cinnamomum zeylanicum)
Eucalyptus (E. globulus / E. radiata)
Grapefruit (Citrus paradisi)
Lavender (Lavandula angustifolia)
Lemon (Citrus limon)
Lemongrass (Cymbopogon citratus / flexuosus)
Lime (Citrus aurantifolia)
Palmarosa (Cymbopogon martinii)
Pine (Pinus sylvestris)
Rosemary (Rosmarinus officinalis)
Thyme (Thymus vulgaris)
Room Spray
Germs aren't just on surfaces in the kitchen. They can be found in the air as well. The following essential oils can be used in customized blends to combat those.
Basil (Ocimum basilicum)
Citronella (Cymbopogon nardus)
Grapefruit (Citrus paradisi)
Lemon (Citrus limon)
Lemongrass (Cymbopogon citratus / flexuosus)
Lime (Citrus aurantifolia)
Marjoram, sweet (Origanum majorana)
Oregano (Origanum vulgare)
Peppermint (Mentha piperita)
Rosemary (Rosmarinus officinalis)
Thyme (Thymus vulgaris)
Depending on your scent preferences, it may take a few times to come up with an appealing cleanser that suits your needs. All of the oils are included because they work, so don't be afraid to experiment.
Sanitize Dish Towels
Most people are not aware that running dish towels through a washing machine, even on hot, will not rid the towels of all its germs.
Adding a drop or two of one of the above listed oils to a bowl of boiling water and letting them soak for a while before washing takes care of it.
Some of the best oils to use for this are lemongrass (Cymbopogon citratus / flexuosus), oregano (Origanum vulgare), rosemary (Rosmarinus officinalis), tea tree (Melaleuca alternifolia), and thyme (Thymus vulgaris).
How to Take Oregano Essential Oil Internally
Many people are touting the benefits of taking oregano oil internally. There are a lot of problems with this. Some sites recommend putting straight drops right from the bottle on or under the tongue.
This is terrible advice for many reasons and should never be done.
For one, oregano is considered a 'hot' oil. You can cause irritation and damage to your mucous membranes. Also, there is no guarantee that taking the oil that way will accomplish what you are trying to fix.
Even mixed in a beverage, which would be better than taking it neat, is not a great idea. Oil and water (or other liquids) do not mix.
You can shake it before taking, which would help, but you are likely still going to have globules of oil that would not be good on your sensitive digestive tract.
So, if you are 'drinking' oregano oil in this manner, you should stop immediately.
Another issue is the quality of the oil. With so many different varieties, you want to make sure you are getting pure oregano oil. It may be listed as Mediterranean oregano oil, wild oregano oil, or some variation. One way or another, be sure it is O. vulgare.
Another point of confusion is the way the oil is marketed.
You may see oregano oil capsules, pills, or tablets as supplements sold in many different places. When oregano oil is mixed with a carrier and made into a supplement, it is often called oil of oregano.
You may also come across oregano extract.
This is something entirely different from oregano oil or oil of oregano supplements. Extracts are created by using either the fresh or dried herb and 'extracting' the potent properties with a mix of oil and water.
So how do you take oregano oil?
It is highly recommended you find a good supplier that uses pure O. vulgare standardized to exact measurements in a capsule that includes a carrier oil for solubility and to protect your delicate intestines and digestive tract, among other body parts.
A lot of people use the oil for a wide range of reasons, including for infections, intestinal parasites, for allergies, for fungal infections on their feet, diabetes, high cholesterol, and much more.
But can you take oil of oregano every day as some sites suggest as a preventative or to 'cure' disease?
Oregano oil is not a cure and should not be considered or touted as one until scientific research backs this up. Anyone claiming this is likely to receive a cease and desist letter from the FDA, as many sites already have about claims on essential oils.
Any essential oil is much better used for acute conditions, and oregano is no different.
It should not be taken every day as there are adverse side effects that can occur, especially in some individuals.
It interacts with numerous medications and should never be used by pregnant women. All of the adverse effects listed earlier can occur with continued use.
If you take oregano oil supplements, be sure to follow the directions on the bottle and always discuss your use of them and any other supplement with your doctor.
If you wish to make your own, oregano oil and coconut oil (or olive) should be mixed together at a specific ratio in a capsule for safety. Consult an aromatherapist trained and qualified in this method and still, go over your use with your doctor.
Oregano Oil Benefits
There is plenty of anecdotal evidence for the health benefits of both the herb and the oil of the oregano plant. Here are just a handful of the ways to get these benefits at home.
Helps Clean Rabies Bite
Animals infected with the rabies virus can transmit it to other animals and humans through their saliva. As the virus takes over, the animals turn increasingly violent, so bites are common from them.
While oregano is a hot oil and causes skin sensitization and possibly rashes, this is one of the very few times it can be helpful used neat.
If you get bitten by an animal you suspect is infected, or even just licked where you have even the littlest scratch, medical attention is necessary. This also applies to being licked on the mouth, nose, or eyes.
Right after the instance occurs, you can help fight the transmission of the virus immediately by washing the area thoroughly, then apply one drop of thyme linalol (Thymus vulgaris ct. linalool) or oregano followed by the most potent alcohol you have on hand. [7]
Then head straight to the emergency room!
This is only a preliminary counteraction but is not meant to substitute medical care in any way.
Fights Dandruff
Dandruff can be caused by many things, and many people are afflicted by it. Its causes include dry skin, eczema, fungal infections, psoriasis, and more.
Oregano oil is one of the many oils that can be used to fight this often embarrassing condition. Some of the others are:
Basil linalol (Ocimum basilicum ct. linalool)
Clove bud (Syzygium aromaticum)
Cypress (Cupressus sempervirens)
Geranium (Pelargonium graveolens)
Lavender (Lavandula angustifolia)
Manuka (Leptospermum scoparium)
Myrrh (Commiphora myrrha)
Patchouli (Pogostemon cablin)
Rosemary (Rosmarinus officinalis)
Ylang ylang (Cananga odorata)
Numerous other oils can help, but this gives you an idea of the variety. There are a number of ways to use them as well.
For instance, you can create a blend by adding to a carrier oil to rub onto the scalp. You can add it to a natural, fragrance-free shampoo, add them to vinegar for a rinse, or make up a night oil.
Deters Rodents
Some people are scared to death of mice and rats. Whether you are or not, you certainly don't want to share your home with them.
These annoying little creatures have sensitive noses, and oregano and the following essential oils can keep them away.
Cinnamon (Cinnamomum zeylanicum)
Eucalyptus peppermint (E. dives)
Garlic (Allium sativum)
Patchouli (Pogostemon cablin)
Peppermint (Mentha piperita)
Thyme (Thymus vulgaris)
You can make up sprays of single oils or any of the above blended together to use around areas they congregate. If you know where they are entering the house, you can also place a few drops of a single oil or blend to deter them from coming in.
You may have to experiment with the oils and blends to find what's effective for your particular rodent problem.
Remember to keep the sprays and oils away from anywhere a child or pet may get into them.
Controls Mold and Mildew in the Garden
If you do any gardening, you have likely come across mold and mildew. Tomatoes and potatoes are especially sensitive to being overcome with blight, but other plants suffer as well. Most of the time it is caused by overwatering or watering incorrectly.
You can use plant teas like chive, elderflower, horsetail, and nettle for different plants. Essential oils can be a huge help as well.
The best ones to use for mold and mildew are:
Cinnamon leaf (Cinnamomum zeylanicum)
Clove bud (Syzygium aromaticum)
Geranium (Pelargonium graveolens)
Manuka (Leptospermum scoparium)
Oregano (Origanum vulgare)
Patchouli (Pogostemon cablin)
Just as with organisms that affect humans, these pesky plant destroyers can mutate to survive chemicals. When you rotate the essential oils above, you can help attack them anyway. You can also make different blends of the oils to kill the mold and mildews as well.
Anti-Mold and Mildew Plant Spray
1 gram Aspirin
½ gallon Water
2 drops Essential oil or blend (from above list)
Alternatively, you can use willow bark powder, or substitute the water and aspirin mix with willow bark water with essential oils added.
If using the aspirin, make sure it is soluble in water and dissolves completely. Always shake before spraying to distribute oils.
Use This Infographic On Your Blog
Oregano Oil Research, Facts, and Studies
There has been a ton of research done on oregano essential oil. Here are some of the more interesting and promising results.
Superbugs
While modern medicine has brought us many cures unknown even a couple decades ago, it has brought along with it many problems too.
For instance, all of the antibiotics given for minor conditions like the common cold have caused these bacteria and viruses to mutate, forming what are called 'superbugs.' Many of these are resistant to common medications meant to fight them.
Shirley and Len Price write about Sligo Institute of Technology researchers testing many essential oils against these strains in their book "Aromatherapy for Health Professionals."
Some of the more dangerous and deadly ones tested were extended-spectrum ????-lactamase (ESBL), Methicillin-resistant Staphylococcus aureus (MRSA), and vancomycin-resistant Enterococcus (VRE).
Out of the oils tested, the most effective at killing these virulent strains were:
Cinnamon (Cinnamomum zeylanicum)
Citronella (Cymbopogon nardus)
Clove bud (Syzygium aromaticum)
Lemongrass (Cymbopogon citratus / flexuosus)
Oregano (Origanum vulgare)
Tea tree (Melaleuca alternifolia) also showed promising activity, while other oils had varying degrees of success. Those above proved more effective than conventional medicines used for that purpose, although the latter are so toxic to the body they are considered useless by many.
The researchers plan on doing more studies to formulate treatments to kill bacteria, viruses, and help patients.
Antibiotic in Farming
A study in Romania showed that the addition of oregano oil instead of antibiotics was useful in promoting natural growth in broiler chickens.
This is excellent news to those opposed to the factory farming methods that pump poultry full of unnatural substances that we then consume. [8]
Intestinal Parasites
Even WebMD touts the praises of oregano oil to a point. They recommend a dose of 200 milligrams in capsules three times daily for six weeks to fight intestinal parasites.
This is based on scientific research confirming it can kill Blastocystis hominis, Endolimax nana, and Entamoeba hartmanni parasites in this manner. [9]
In a study of 14 patients, 13 had their parasitic infections eradicated. [10]
Antifungal
Oregano oil is a potent antifungal. There are numerous studies on the effect of the oil on various fungi listed on PubMed. [11]
On Drugs.com, they refer to studies on oregano oil, thyme oil, and carvacrol on various strains. All three inhibited the growth of Aspergillus and Penicillium, Concentrations of oregano oil as low as 0.1 percent completely inhibited the growth of Aspergillus.
Oregano also showed antifungal activity against Candida spp., which was attributed to the carvacrol content. [10] Oregano is high in carvacrol content, which is why it is sometimes referred to as carvacrol oil in certain circles.
Conclusion
As you can see, there are many health benefits of oregano oil. It can be used for such a wide variety of maladies ranging from microbes to inflammation, infections to cleaning around the home, and much more.
As with any essential oil, it is imperative that you consult a trained aromatherapist over random websites or someone that sells oils, yet has no training. While most mean well, not being adequately educated on the subject can lead to serious harm.
Safety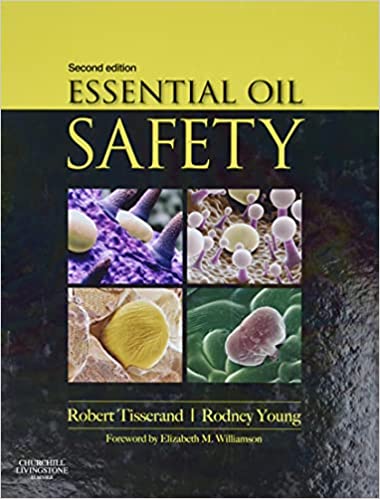 Correct selection and use of essential oils is crucial to ensure that you enjoy the best benefits of oils, without any of the downsides. Remember, some essential oils can be very potent and powerful. We therefore highly recommend this book to all of our readers: Essential Oil Safety: A Guide for Health Care Professionals 2nd Edition