A less than thrilling sex life is far from unique.
According to David Schnarch, PhD., a little over 60% of survey respondents reported desire issues. Thirty-six percent of people experienced them "virtually all of the time" and 25% reported having issues just before the act.
Stress, fatigue, anxiety, and self-consciousness are just a few things that can lower sex drive. The fact is that it's completely normal.
So, if you're feeling a little off in the libido department and think something is wrong, don't worry.
In this guide, you're going to learn how to use essential oils for sex and increase the intimacy you may be lacking.
You might just be surprised by your options.
How can oils increase sex drive?
Essential oils can help increase sex drive because they contain the chemical constituents of their respective plants.
Many of these plants have been used throughout history as aphrodisiacs. Oils can be used in a variety of ways other than just for their sexy scent.
In fact, many oils do not have the best scent or one you would associate with the bedroom, but have other properties that can help. Here are some examples:
Increase closeness with your partner
Settle racing thoughts that have your mind preoccupied
Set the mood
Be used for a sensual massage
Increase blood circulation
Stimulate hormone levels
Boost both male and female libido
Enhance sexual arousal
Improve male stamina
Put you in a seductive mood
Be stimulating to various areas of the body
Enhance romance
Which essential oils can help with libido and sex drive?
While most lists you find focus on just a few well-known oils, there are actually many that can be used to increase sexual arousal in one way or another.
Some of these are not aphrodisiacs themselves. Bedroom issues are often related to emotional or physical problems, which oils can help with too.
Other oils are complementary, in that they can produce effects like increased blood flow, which would be helpful for problems like erectile dysfunction.
The following twenty aphrodisiac oils are some of the best ones for sex drive, arousal, and other bedroom issues.
Amyris (Amyris balsamifera)
Amyris is often called West Indian Sandalwood, although there is no botanical connection between the two. This oil eases irritability, frustration, and sexual tension. It also blends well with other sexually significant oils such as ylang ylang (Cananga odorata).
Benzoin (Styrax benzoin)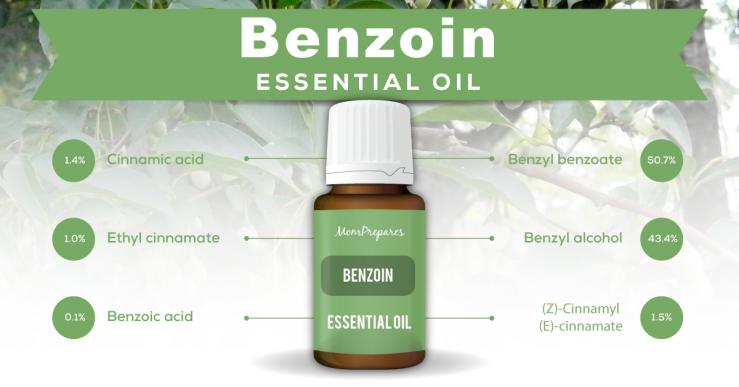 Benzoin has a sweet, vanilla-like smell, which is a quality that enhances the sexual desires of both men and women. The oil can help relax you and provide a sense of joy at the same time.
Cananga (Cananga odorata)
Both cananga and ylang ylang work to reduce sexual anxiety and enhance euphoria.
Cinnamon (Cinnamomum zeylanicum)
Cinnamon is a scent associated with warmth and fond memories. It can awaken the spirits and is a warming oil that helps with circulation.
This oil combines well with other spice oils on this list as well as with the florals for an enticing and stimulating sexual oil blend.
Clary sage (Salvia sclarea)
Clary sage is well-known for its abilities to help you relax and unwind after a hard day and to enhance sleep.
Typically, sleep would be the last thing on your mind when you want to ramp things up in the bedroom. However, the oil contains sclareol, which is estrogen-like in its behavior.
The Prices refer to Franchomme & Pénoël and their classification of the oil as a stimulant in their book Aromatherapy for Health Professionals (Amazon).
Clove bud (Syzygium aromaticum)
Clove bud is another one of those spice oils that can "spice up" your love life. The caveat here is to only use oil from the clove bud, rather than oil from the leaf or stem. It is an excellent additive to sensual massage oils in moderation.
Damiana (Turnera diffusa)
Damiana was the traditional aphrodisiac herb of the ancient Mayans. The oil has the constituents of the herb that make it useful for frigidity, impotence, premature ejaculation, and more.
In Robert Tisserand's highly regarded text Essential Oil Safety: 2nd Edition (Amazon), he shows that the oil even has two synonymous botanical names with "aphrodisiac" in them: Turnera diffusa Willd. var. aphrodisiaca or Turnera aphrodisiaca L. F. Ward.
According to Valerie Worwood in The Complete Book of Essential Oils and Aromatherapy (Amazon), several patents have been awarded that involve using damiana to enhance sexual encounters medicinally.
Curiously enough, this oil rarely appears in lists of sensual essential oils or those used for arousal.
Fennel, sweet (Foeniculum vulgare)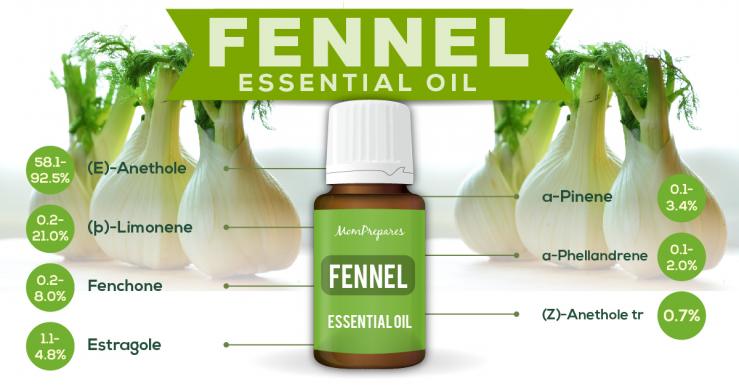 Fennel and aniseed (Pimpinella anisum) both contain anethole, which is structurally similar to certain catecholamines that can improve the sexual experience. These are dopamine, adrenaline, and noradrenaline.
Dopamine, for instance, relates to the pleasure center in our brains. Any oil that can affect that would definitely be welcome in the bedroom.
The one major issue would be the estrogenic effects of these oils. Anyone with estrogen-dependent cancers, those who are pregnant or nursing, or those with endometriosis need to steer clear of these types of oils.
Ginger (Zingiber officinale)
Ginger essential oil can help boost male libido. It is often recommended in cases of androgen decline in males, which can cause a host of problems including erectile dysfunction, premature ejaculation, and more. Not only that, it can help in cases of female frigidity.
In studies on rats, ginger oil has both increased sperm levels and function as well as had potent androgenic effects.
Jasmine (Jasminum officinale)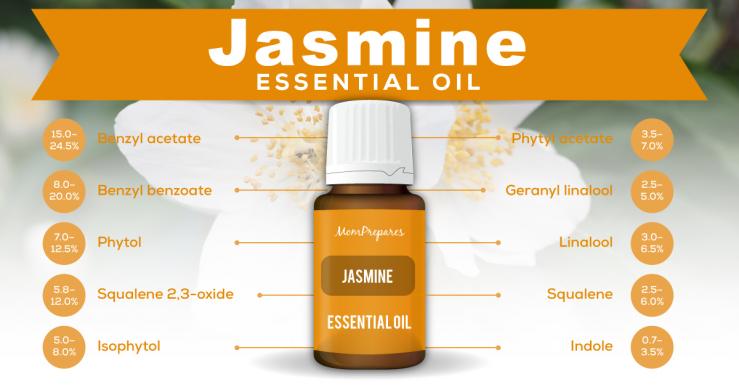 Women often have a particular affinity for the floral jasmine, and this can translate to helping them let their natural defenses melt away.
The last thing you want in the bedroom is stress, and jasmine is a superb addition to help relieve tension and increase alertness.
Neroli (Citrus aurantium)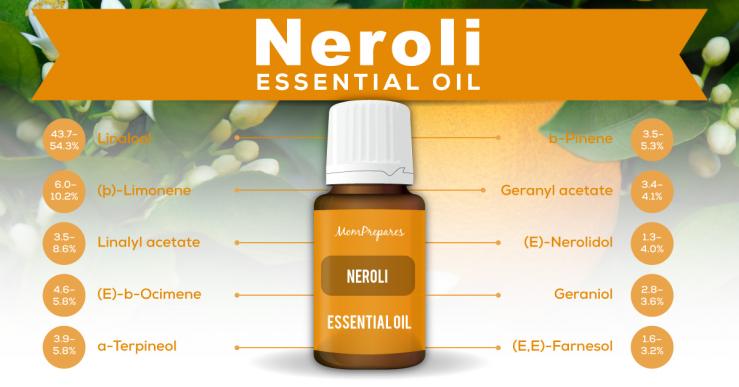 Neroli is a wonderful oil that enhances acceptance of one's self and increases feelings of self-love. It is an excellent choice for those that feel self-conscious in the bedroom and is useful in both the diffuser and in massage oils.
While it is one of the more expensive oils on the list, a little goes a long way to bring on a lot of happiness.
Nutmeg (Myristica fragrans)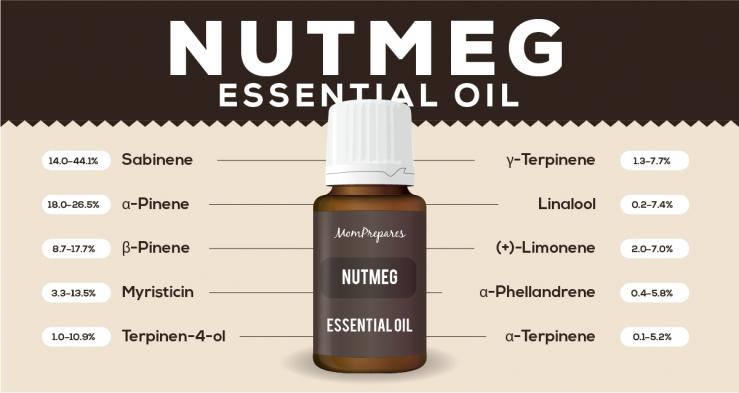 Nutmeg essential oil is a calmative, and can help fight nervousness and tension in romantic situations. Stress can often play a huge part in ruining the romance, so utilizing an oil that promotes calm can go a long way to increasing libido in both men and women.
Patchouli (Pogostemon cablin)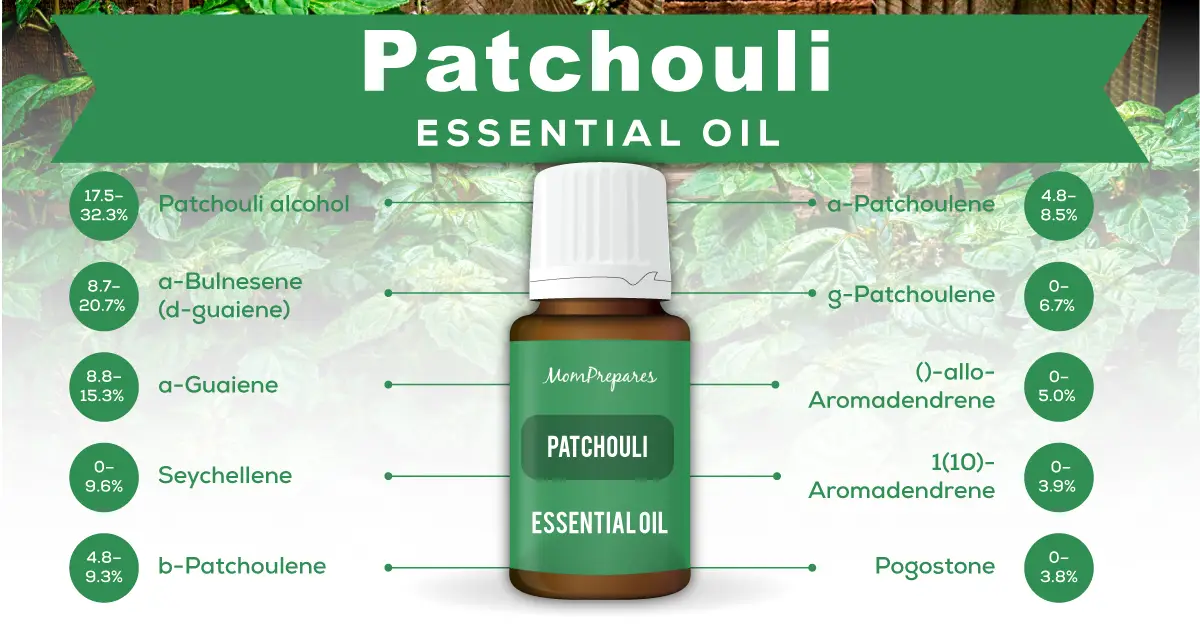 Often strongly associated with the seventies, patchouli is a heady, sexy oil that adds a sweet, smoky aroma to blends.
Use in moderation since it can easily overshadow other oils. One drop in an erotic massage oil is often enough to set the mood.
Pepper, black (Piper nigrum)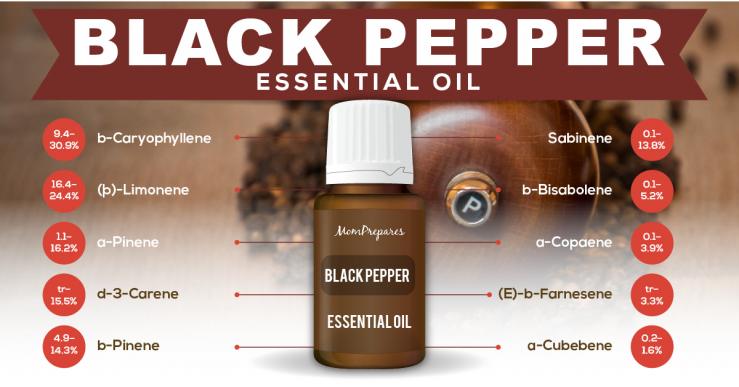 Another spice oil to make the list is black pepper. The oil can help one overcome self-confidence barriers in the bedroom. It can increase both assertiveness and alertness.
Besides this, the stimulant and rubefacient qualities are both helpful in sexy situations. Do not use too much in blends, just a small amount is sufficient.
Peppermint (Mentha piperita)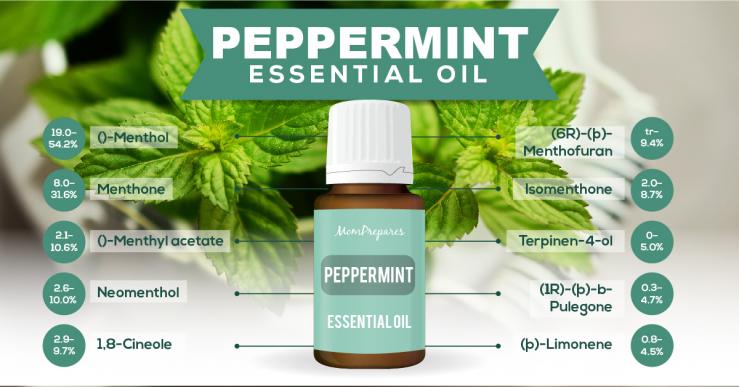 Peppermint is a cooling and refreshing oil that brings a new dimension to your sensual massage oil. It adds a crisp and fresh feeling.
If peppermint oil is too strong, substitute with the milder spearmint (Mentha spicata).
Rose, Bulgarian / Damask / Otto (Rosa damascena)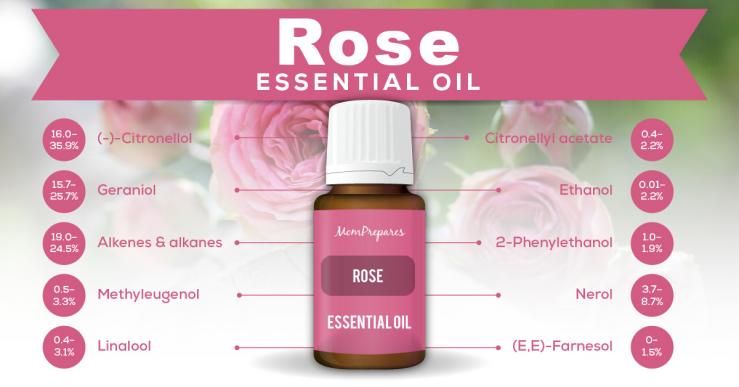 There's a reason why the rose is affiliated with love and has been since ancient times. In fact, according to ABC news, 250 million roses are produced for Valentine's Day alone, as it is the most gifted flower of the day.
Rose oil, like neroli, is quite expensive. Like the latter oil, only a little is needed. One drop is enough to create the romantic atmosphere you desire.
The oil is not only one of the most sensual in the world, but it is an emotional tonic and supports the reproductive and circulatory systems.
Florals are great essential oils for female arousal, and rose is one of the best for intimacy all around.
Rosewood / Bois de Rose (Aniba rosaeodora)
Rosewood essential oil is grounding and excellent for emotional empowerment. When you feel more confident with yourself, that confidence will come out in the bedroom and enhance the experience for both you and your partner.
Sandalwood, Australian (S. spicatum)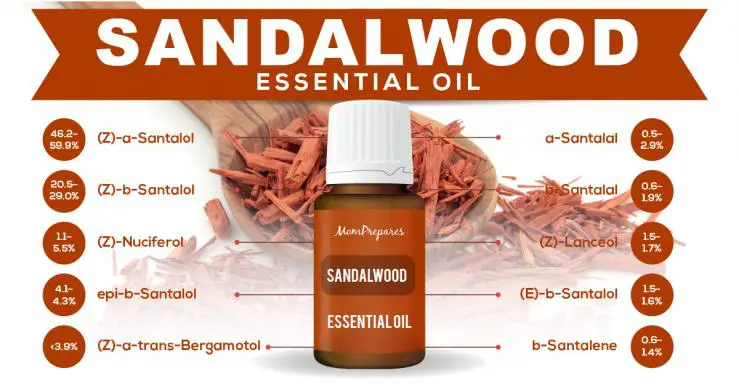 Santalum album, which is the East Indian or white sandalwood, is extremely endangered. However, it is well-known for its sedative, tonic, and healing qualities that help with anxiety, depression, and nervous exhaustion.
It is also a very sensual and sexy scent. Luckily, we have Australian sandalwood, which possesses many of the same qualities and can be used instead of Indian sandalwood for boosting your love life.
Ylang ylang (Cananga odorata var. genuina)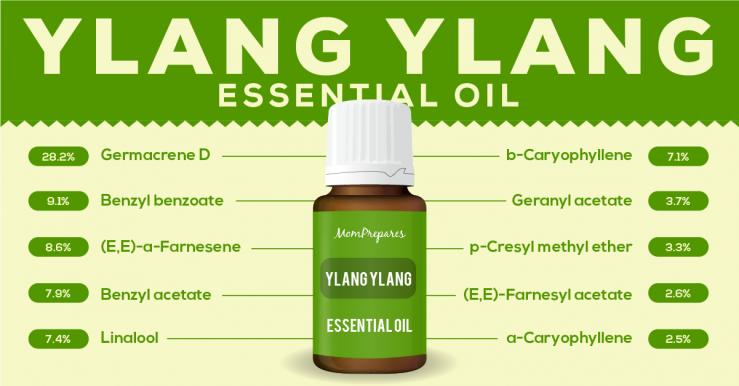 Let's face it, ylang ylang is a seriously sensual oil. It blends well with florals like rose and spice oils like valerian and sandalwood.
Valerian (Valeriana officinalis)
Here is another oil that is well-known for its powers of getting you a good night's sleep. However, it is also an ingredient that has long been used in love potions and aphrodisiac blends. The oil is potent in combinations to arouse men.
Just don't use too much or you may get too relaxed before the fun to enjoy it.
This list is by no means exhaustive, as many other oils can be used. These include geranium (Pelargonium graveolens), ambrette seed (Abelmoschus moschatus / Hibiscus abelmoschus), cardamom (Elettaria cardamomum), and more.
How can I use these essential oils for better sex?
Some oils work on both genders, while others are more powerful for one or the other.
The best oils for male arousal are the deeper, "muskier" ones, like ambrette seed, cabreuva, patchouli, sandalwood, and vetiver, to name a few. Men also tend to find the scent of vanilla erotic, so benzoin is a perfect choice along with vanilla absolute.
For female arousal, floral scents like geranium, jasmine, and rose are high up on the list as the most romantic aromas and are some of the best essential oils for sex.
Of course, using essential oils is a highly personal experience, so this is not set in stone.
Aphrodisiac Essential Oil Recipes
Now that you know that there are many more essential oils to choose from than you thought for libido and to enhance the romance in your bedroom, how do you use these sensual oils?
A sensual massage with essential oils is one of the best and sexiest ways to gain all of the benefits while bringing you and your partner closer both emotionally and physically.
There is no one best massage oil for sex. Scents and sexuality are very personal, and some of the above oils may not work for you or your partner. You may have to experiment with different sex oils before finding a hit.
While we can't promise fireworks with these, here are a few aromatherapy and massage oil blends to get you started.
Libido-Booster Romance Blend I
10 drops Rose (Rosa damascena)
8 drops Neroli (Citrus aurantium)
5 drops Ylang ylang (Cananga odorata)
2 drops Patchouli (Pogostemon cablin)
Libido-Booster Romance Blend II
8 drops Rosewood (Aniba rosaeodora)
7 drops Sandalwood, Australian (S. spicatum)
5 drops Jasmine (Jasminum officinale)
3 drops Clove bud (Syzygium aromaticum)
2 drops Damiana (Turnera diffusa)
Libido-Booster Romance Blend III
5 drops Amyris (Amyris balsamifera)
5 drops Benzoin (Styrax benzoin)
5 drops Fennel, sweet (Foeniculum vulgare)
3 drops Clary sage (Salvia sclarea)
2 drops Valerian (Valeriana officinalis)
You will want to mix the above oils in a dark glass bottle with a dropper top so that you can use as little as necessary. When you want to set the mood, try any of the following:
Add 3-4 drops of one of the blends to a teaspoon of a carrier oil for a sensual massage.
Add a few drops to your diffuser.
Create a sensual bath by blending 2-4 drops of a blend to half a cup of Epsom salts. Swirl the mix in the bathwater, and both of you can then enjoy it with some candles and a glass of wine or two.
Add a drop or two to your bedsheets.
Use as a perfume by mixing one drop into a few drops of jojoba (Simmondsia chinensis). Dab on your wrists, inside the elbows, and on your neck.
As always, when using oils for the first time, be sure to perform a skin patch test to make sure there is not an allergic reaction of any kind.
Do not use essential oils or blends around the genitals. They are best used for massage of the neck and back areas, or lower abdomen and thighs. For female stimulation or male genital massage, use only carrier body oils like coconut (Cocos nucifera) or jojoba as mentioned above.
If either partner has a negative emotional or physical reaction such as depression, anxiety, feeling lightheaded, or anything else, stop using the oil immediately and get to fresh air.
Conclusion
We know that essential oils are potent gifts from nature that can help us in a myriad of ways, from stopping the pain of burns or itch of bug bites to freshening and cleaning our homes. They can stave off "bugs" in the air when cold season comes around and fight infections in wounds.
And, as you learned from this article, they can lift bedroom activities from boring to bodacious.
Just make sure to use them correctly and don't fall victim to the adage of "more is better." With essential oils, a little is often more than enough.