Pregnancy comes with a fantastic array of changes. Your body is undertaking the most incredible job it will ever do; it's creating another life.
While it is indeed the miracle of life, it often feels less like a miracle and more like your body is at war with you.
Your stomach (and other areas) grow beyond their limits. Your hair begins to lose its luster, your nails turn brittle, and your skin begins to resemble an alligator.
And the emotions?
With all those hormones raging out of control there are days that you may not even recognize yourself, and your partner will be wondering where the real you went.
Any other time you would probably reach for a favorite oil or blend to help fix the problem or ease the mood. Now, you must consider the baby first. Many go-to solutions for quick fixes are out the window.
There is no coffee for a pick-me-up, Tylenol for a headache, or NyQuil to chase away the sniffle.
But what about essential oils for pregnancy?
There are a lot of myths out there about essential oils and pregnancy. So I want to debunk the lies and bring out the truth  so you will confidently know what oils to avoid when pregnant, what oils are safe, and why.
Most importantly, you will learn how to use them without harming your baby.
Are essential oils safe during pregnancy?
You have every right to be concerned. After all, essential oils are chemicals. They are natural, yes, but chemicals nonetheless.
When you break them down into their building blocks of terpenes, alcohols, hydrocarbons, and more, they sound a bit scarier than just lavender or lemon.
When you learn that essential oils cross the placental barrier, it can be even more alarming.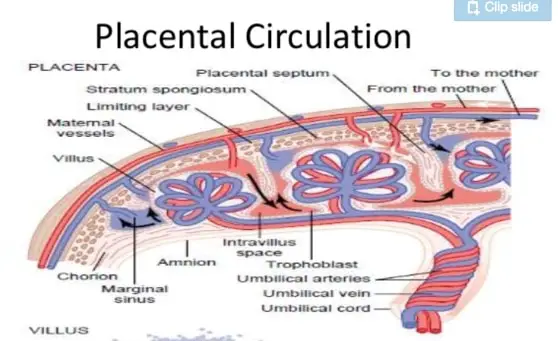 It is a common misconception that aromatherapy is dangerous to pregnant women and will harm the fetus.
But this is not to say all oils are safe.
Two oils in particular, Pennyroyal (Mentha pulegium) and Parsley (Petroselinum sativum), have been linked with abortions.
The good news is that there are many essential oils that are safe during pregnancy. The bad news is that not all are true 'prenatal essential oils' throughout every trimester, and the methods appropriate for them vary.
What essential oils are safe during pregnancy?
In the delicate first trimester, it is wise to stay away from all essential oils to be on the safe side.
From the beginning of the second trimester through to postnatal care, you can use oils to a lesser degree than you usually would during pre-baby times.
While some sources do not agree on all oils or methods, it is generally recognized that the floral and citrus oils are ok, as well as some other gentle oils.
Here are 25 safe essential oils to use during pregnancy:
1. Bergamot (Citrus bergamia)
Bergamot essential oil has a wonderfully uplifting scent that can brighten the baby blues. It is an antidepressant oil with sedative qualities, so is helpful in situations when anxiety is heightened.
Bergamot usually has bergapten in it, which is a photosensitizing psoralen (furocoumarin), so when used on the skin can cause burns in the sun.
When choosing your oil, try to seek out one that is rectified. This means it is bergapten- or furocoumarin-free (FCF) and will not be photosensitive.
2. Black Pepper (Piper nigrum)
Black pepper is a warming oil that can be used in low dilution in blends to ease aching backs and muscles, especially those caused by sciatic nerve pain.
You will find advice against using this oil when pregnant. However, if you follow the dilution recommendations for pregnant women, there is no problem using this oil to get relief from soreness.
3. Cardamom (Elettaria cardamomum)
Cardamom is a wonderful oil to reach for to combat nausea.
4. Chamomile, German (Anthemis nobilis)
German chamomile is also known as blue chamomile. The lovely blue shade of this oil comes from the chamazulene, which can help with migraines.
This is good news for women that suffer frequent headaches when pregnant since most normal treatments are off limits.
Besides headache relief, German Chamomile can help with allergies, digestive issues, and nerve pain.
5. Chamomile, Roman (Matricaria recutita)
If lavender is the king of oils, Roman Chamomile is the queen. This gentle oil is worth every penny, especially for the mama-to-be.
Roman chamomile in a carrier makes a pregnancy safe massage oil that you will reach for time and again to ease the lower backache that inevitably occurs.
This oil is good for so much; it will be a favorite from the fourth month through delivery. It is also one of the first ones that can be used on baby!
6. Copaiba (Copaifera officinalis)
Copaiba essential oil is becoming more popular and is great for everything from leg cramps and varicose veins to intestinal discomfort and stomach issues.
7. Coriander Seed (Coriandrum sativum)
Coriander seed is one of the oils you don't hear much about. This oil is a stomachic and can help during times of digestive upset and constipation, two maladies that all too often plague the expectant mother.
8. Frankincense (Boswellia carterii)
A grounding oil, frankincense during pregnancy can help you relax and unwind.
If you are still meditating and doing yoga while pregnant, this is an excellent oil for diffusion to calm the mind and emotions.
9. Geranium
Geranium oil is great for combating acne and is also good in blends for leg cramps.
10. Ginger (Zingiber officinale)
Diffusing ginger essential oil for nausea during pregnancy won't just calm the morning sickness, it will make your house smell amazing, too!
11. Grapefruit (Citrus paradisi)
Grapefruit oil is helpful for water retention and muscle fatigue.
12. Lavender (Lavandula angustifolia)
There is much misinformation about lavender oil during pregnancy. Much of the arguments against using lavender when pregnant stems from reports of it being an emmenagogue, meaning it can stimulate menses.
This is simply not true, and it may actually reduce uterine contractions. It has also been shown to reduce pain during labor.
You can also use lavender oil while breastfeeding without ill effects as long as proper exposure and dilution guidelines are followed.
13. Lemon (Citrus limon)
Lemon essential oil is an excellent astringent that can help combat hormonal, acne-prone skin. Expeller-pressed lemon oil is phototoxic, so choosing steam distilled is best.
14. Mandarin (Citrus reticulata)
Mandarin essential oil is one of many on this list that can help combat insomnia. This is one of the most popular oils safe for pregnancy.
15. Marjoram, Sweet (Origanum majorana)
A gentle oil, marjoram is good at combating the aches and pains associated with pregnancy.
16. Neroli (Citrus aurantium)
Neroli may be more expensive, but it well worth the cost. It is an excellent choice in blends to combat stretch marks or to balance emotions.
17. Patchouli (Pogostemon cablin)
Patchouli essential oil is helpful for skin care. However, the scent may be too intense for some women.
18. Petitgrain (Citrus aurantium)
Petitgrain essential oil can be quite helpful for uplifting the spirits. It is also toning for the skin and hair and can combat oiliness.
19. Rose Otto (Rosa damascena)
Rose essential oil is helpful for most of the ailments that plague pregnant women. It may also help relieve lower back pain.
20. Rosewood (Aniba rosaeodora)
A mild oil with many benefits, rosewood can help with skin issues, nervous tension, headaches, and helps keep the immune system strong.
21. Sandalwood (Santalum album)
Sandalwood essential oil is a safe antidepressant and sedative oil. While it is helpful for many conditions in pregnancy, it is endangered and should be chosen as a last resort.
22. Spearmint (Mentha spicata)
Spearmint essential oil is the gentler cousin of peppermint and is one of the essential oils safe to use during pregnancy. Use this oil instead of peppermint in blends.
23. Sweet Orange (Citrus sinensis)
Orange essential oil is great to brighten up dull skin, helps with water retention, can ease constipation, and helps you sleep. What more can a pregnant woman ask for?
24. Tangerine (Citrus reticulata)
Tangerine is excellent at combating stress-induced insomnia, which is perfect for expectant mothers anxious about their new role.
25. Tea Tree (Melaleuca alternifolia)
Dilutions of tea tree oil can help combat acne in hormonal skin conditions.
All of the oils listed are also safe essential oils for breastfeeding mothers.
There are many essential oils to avoid during pregnancy.
As an expectant mother, it is crucial to know what essential oils to avoid during pregnancy.
Many oils act as a uterine stimulant and can cause complications, including spontaneous abortion if used in high enough amounts.
You'll find most sources just tell you not to use them. If you are anything like me, you want to know why you shouldn't do something. So, instead of just an arbitrary 'no,' I'm also listing the 'why not.'
Please take note of the following essential oils not safe for pregnancy and why you shouldn't use them:
Anise (Pimpinella anisum)
Anise, or aniseed as it is sometimes called, is a carcinogen and reproductive hormone modulator.
This oil should not be confused with Star Anise (Illicium verum), even though they are both oils to avoid in pregnancy.
Arnica – (Arnica montana)
The homeopathic remedy of arnica is ok to use during pregnancy as well as labor and delivery and is often utilized by midwives for both natural and Cesarean births.
The oil, however, is highly toxic and should not be used in aromatherapy, much less in pregnancy.
Basil – (Ocimum basilicum)
Both the French (sweet) and exotic basil carry the same botanical name, which causes confusion. However, they are both essential oils not to use during pregnancy.
Basil oil is used extensively in the food industry, but some varieties should not be used at home due to a high methyl chavicol content, which is both toxic and irritating.
Birch, Sweet – (Betula lenta)
Sweet Birch is almost wholly methyl salicylate, which is a reproductive toxin. Even in non-pregnant people, it can be poisonous in large quantities.
This is the same compound found in both Wintergreen (Gaultheria procumbens) and many over-the-counter pain relievers. It generally should be avoided in pregnancy.
Bitter almond – (Prunus dulcis var. amara)
Bitter almond is another oil that should not be used at all. It contains prussic acid, also known as the highly poisonous cyanide.
Boldo leaf ­– (Peumus boldus)
Boldo leaf essential oil is extremely toxic, having high levels of ascaridole. It is used in pharmaceuticals in minute amounts.
It is not recommended to use this at home for anyone.
Broom – (Spartium junceum)
Also known as Spanish Broom, this is an absolute obtained from solvent extraction. Because some chemicals can remain in the final product, it is wise to stay away from all absolutes during pregnancy.
Broom flowers also contain sparteine, which is toxic and may cause nausea, vomiting, low blood pressure, a weak heart, and in high amounts, death.
Buchu – (Agathosma betulina)
Buchu is hepatotoxic and may be an abortifacient. This contains pulegone, which is always contraindicated in pregnancy. Its effects may be similar to pennyroyal.
Calamus – (Acorus calamus var. angustatus)
Calamus is considered a moderate toxin and is hepatotoxic and carcinogenic. This is due to the methyl eugenol and beta-asarone content in the oil.
Both constituents are mutagenic genotoxic carcinogens that react directly with DNA, making them extremely bad for a growing baby as well as everyone else. The oil should not be used therapeutically at all.
Camphor – (Cinnamomum camphora)
Both brown and yellow camphor contain safrole, which is a toxic carcinogen and should not be utilized at home by anyone.
White camphor may be used therapeutically, but because there may be trace amounts of safrole, stay away from it and choose gentler oils when pregnant.
Carrot Seed – (Daucus carota)
Carrot seed oil can stimulate menstrual flow, and interfere with gestation. There is no standard for using it safely during pregnancy, so it is best to stay away from it altogether.
Cassia – (Cinnamomum cassia)
Cassia, also called false or Chinese cinnamon, which may contain methyl eugenol.
This oil is high in cinnamaldehyde, a dermal irritant which in testing showed inconclusive results for reproductive toxicity. Because of the possible embryotoxicity, it should be avoided in pregnancy and breastfeeding.
Cinnamon – (Cinnamomum zeylanicum)
Cinnamon essential oil, particularly, cinnamon bark, is high in cinnamaldehyde as well, and so should be avoided.
Clary sage – (Salvia sclarea)
Clary sage has been used by doulas and midwives to stimulate uterine contractions in the delivery room.
While there are no concrete studies that this oil will cause premature birth, I think it would be wise to stay away from it until your baby is ready to meet the world!
Clove – (Syzygium aromaticum)
Clove bud oil is the only one that should be used by anyone at home, not oil from the leaf or the stem.
However, clove bud oil may contain methyl eugenol, inhibit blood clotting and may be toxic to embryos.
Eucalyptus (Varied)
There are many forms of eucalyptus essential oil, and the jury is out on whether they're safe for pregnancy and breastfeeding.
Oils high in 1,8 cineole are toxic to children and adults alike in large doses.
They can also cause central nervous system issues and breathing problems in small children.
Fennel – (Foeniculum vulgare)
Both bitter and sweet fennel contain anethole, and they are widely regarded as unsafe for pregnancy and breastfeeding alike.
Horseradish – (Armoracia rusticana)
Horseradish essential oil is a dermal and mucous membrane irritant and is an extremely hazardous oil that is not meant for use by anyone in a home setting.
The toxicity is due to high levels of allyl isothiocyanate in the oil.
Jaborandi Leaf – (Pilocarpus jaborandi)
Jaborandi is an abortifacient and toxic oil not meant for aromatherapy use.
Jasmine – (Jasminum officinale)
Jasmine absolute is created by steam distillation of the concrete, which is made through solvent extraction, and so should not be utilized by pregnant women.
The essential oil is created through steam distillation of the absolute, and likewise should not be used.
Juniper berry – (Juniperus communis)
According to many sources, Juniper berry oil can stimulate the uterine wall, causing contractions.
However, Tisserand states that there seems to be no scientific basis for this. That being said, it might be best to refrain from using this when pregnant to be on the safe side.
Melilotus – (Melilotus officinalis)
Melilotus is a solvent-extracted concrete, so should not be used in pregnancy.
Mugwort – (Artemisia vulgaris)
Mugwort is an oral toxin due to the high thujone content and is a known abortifacient. It shouldn't be used in aromatherapy by anyone.
Mustard – (Brassica nigra)
Mustard essential oil is highly irritating and is one of the most toxic of all oils. It is not used in aromatherapy and should be avoided.
Myrrh (Commiphora myrrha)
Myrrh oil has compounds that are antiangiogenic, which means they can inhibit the formation of new blood vessels. There is a link between that and fetal toxicity, making the oil contraindicated in pregnancy and breastfeeding.
Oregano – (Origanum vulgare)
Oregano oil was found to cause fetal cell death in rats, so is contraindicated in pregnancy.
Parsley – (Petroselinum sativum)
Parsley essential oil is a toxin and an abortifacient as previously mentioned.
Pennyroyal – (Mentha pulegium)
Pennyroyal is an oral toxin and abortifacient and can cause death in large quantities. It is not meant for home use in any situation.
Peppermint – (Mentha piperita)
Peppermint is often useful for nausea, so you may be disappointed to learn the oil should not be used during pregnancy.
This oil contains a small amount of pulegone. It can also cause cardiac fibrillation, and menthol may cause jaundice in babies lacking a specific enzyme.
Peppermint oil should also never be used on or near a baby or young child's face because it can cause breathing problems.
Nonetheless, a triple-blind clinical trial in 2012 found that a low 0.5% dilution of peppermint oil in sesame oil eased the skin itchiness caused by Pruritis Gravidarum (PG) in participants. However, the researchers recommend further study.
For now, choose the tea instead.
Rue – (Ruta graveolens)
Rue is another oil that is highly toxic and an abortifacient and is one that should never be used in aromatherapy.
Sage – (Salvia officinalis)
Sage oil has the constituent thujone, which is an oral toxin and contraindicated in pregnancy. The oil is also a neurotoxin in high amounts and has caused death when taken internally.
Sassafras – (Sassafras albidum)
Sassafras essential oil is known to be a highly toxic carcinogen and abortifacient.
Savin – (Juniperus sabina)
Most likely due to the high level of sabinyl acetate, this oil is embryo-fetotoxic and abortifacient. It is banned in many countries and should never be used.
Spanish Sage – (Salvia lavandulaefolia)
Spanish sage also has sabinyl acetate and may have some thujone content. It should not be used during pregnancy or breastfeeding because of this.
Tansy – (Tanacetum vulgare)
Tansy has a high thujone content, and should not be used by anyone, pregnant or otherwise because of the neurotoxicity risk. It is also considered an abortifacient.
Note that Blue Tansy, (Tanacetum annuum L.), also known as Moroccan Tansy or Moroccan Blue Chamomile, is ok.
Tarragon – (Artemisia dracunculus)
Tarragon oil contains methyl eugenol, as well as estragole (methyl chavicol). It is a potential carcinogen and is therefore one of the oils to avoid while pregnant.
Thuja – (Thuja occidentalis)
Thuja essential oil is high in thujone, neurotoxic, and contraindicated in pregnancy and breastfeeding. It should not be used in aroma-therapeutic applications.
This warning also goes for T. plicata, known as Western Red Cedar, Western Arborvitae, or Pacific Thuja.
Tonka – (Dipteryx odorata)
This oil is created through solvent extraction. Being high in coumarin, tonka is also an oral and dermal toxin.
Wintergreen – (Gaultheria procumbens)
Wintergreen oil is almost entirely comprised of methyl salicylate. In high doses, this can be teratogenic, meaning it interferes with fetal development and should be avoided.
Wormwood – (Artemisia absinthium)
Wormwood is a toxic abortifacient that can cause hallucinations, convulsions, and brain damage in high doses.
There are more essential oils not to use during pregnancy, but these are the most common and widely cited. Be sure to research any oil you plan on using during this delicate time.
Knowing pregnancy safe essential oils is not enough. You have to use them correctly, too.
Aroma-therapeutic use of essential oils during pregnancy is a recognized complementary therapy often utilized by trained midwives for common issues during pregnancy.
The key word that should be noted here is trained.
There are documented risks associated with using the oils by midwives, health professionals, and people at home that do not have the knowledge needed to use them correctly.
For a pregnant mom-to-be, there are some important things to remember when using oils.
Stay away from essential oils during your first trimester.

Always dilute every oil you use topically with a carrier oil like coconut or olive. Proper dilution rates are as follows:

During pregnancy: 1% (Max 4 drops per tablespoon)
Breastfeeding: 2% (Max 8 drops per tablespoon)
Your body is undergoing some serious changes, so even oils that are considered safe to use 'neat' at times, like lavender, can cause reactions.
Use oils only for acute conditions when needed, like when morning sickness, anxiety, or aches and pains strike. Prolonged use, even with diffusing essential oils while pregnant, can backfire and cause headaches, dizziness, and nausea.
To avoid this, use a personal inhaler when needed.
If you diffuse blends, do so for only 15 minutes at a time with at least an hour or two in between.
Finally, do not take essential oils internally during pregnancy for any reason.
Blends of essential oils for pregnant women can help ease symptoms safely.
Pregnancy comes with a whole host of symptoms that women have to deal with. Since it is crucial to watch what is used, so no harm comes to the baby, seeking out alternative solutions and using essential oils while pregnant has become somewhat common.
Here are some recipes for common complaints that include the best essential oils for pregnancy:
Nausea and morning sickness mixes:
The best oils to combat an upset stomach are those containing citrus and spearmint, cardamom, coriander, or frankincense.
Recipe #1: 
Two drops each of cardamom, ginger, and sweet orange
Recipe #2:
Two parts ginger with four parts spearmint
Since anything can trigger nausea in pregnant women, it may take some experimentation to find what works the best.
These can be diffused or used in a personal inhaler or mix them together and place one drop on a tissue or cotton ball to breathe in when needed.
Backache and leg cramp bath blend:
2 drops Lavender
2 drops Roman Chamomile
2 drops Geranium
1 tablespoon Liquid Castile Soap
1 cup Epsom Salt
Mix the above together in a bowl and pour under the running water. As you soak, gently stroke your legs upward or have your partner lightly rub your back.
If you do not have chamomile, you can substitute sweet marjoram.
Conclusion
Is it safe to use essential oils during pregnancy?
Yes, but safety must remain a priority for both mom and baby.
It is important to pay attention to which essential oils are safe during pregnancy and to use them correctly.
Overdoing it can cause a host of problems from exacerbating nausea to causing headaches, dizziness, and even sensitivity to the oils themselves.
Be sure to bookmark this post, so you have a quick reference for both unsafe essential oils during pregnancy as well as which ones you can use and at what amounts.
Most importantly, don't try to force yourself. Everyone is different, and what works for one woman may not work for another.
Listen to your body, and enjoy this special time!