What is Ginger?
Ginger is unique in that the rhizome or underground stem, is used instead of the leaves, flowering parts, or fruit.
Outwardly on the plant, you would see long slender leaves protruding from a central stalk. Below the ground is the rhizome, with roots shooting off from that.
The plant grows to about four feet in height. It features cone-like, spiking bracts that overlap and are about an inch around and two to three inches in length. Inside each bract's axil are small flowers that are yellowish-green to purple.
The rhizomes are used for cooking and medicine, and are the source of the essential oil. After weeks of drying, they are crushed and left to dry more. After being run through a sieve, the rhizomes are then either steam-distilled or processed through carbon dioxide (CO2).
Ginger essential oil blends well with other spice oils like cardamom (Elettaria cardamomum) and clove bud (Syzygium aromaticum), citrus oils like bergamot (Citrus bergamia) and lime (Citrus aurantifolia), floral oils like lavender (Lavandula angustifolia), and many others.
Ginger Essential Oil Uses
Ginger has numerous uses for the home aromatherapy enthusiast. You can use this versatile oil for problems from abdominal pain to wrist sprain and many things in between.
The following are just a few of the more popular ways to enjoy ginger essential oil at home.
For Skin
Ginger has been used for many years as a remedy for skin issues. For example, people have used the juice of grated ginger to reduce the appearance of scars and to dry acne blemishes.
If you don't want to juice ginger, rubbing the fresh rhizome on your skin can provide the same benefits, and this should be done 2-3 times a day.
Of course, you can use the essential oil for your skin, too. The oil is an excellent addition to skin care products, and it creates a rejuvenating effect. Ginger oil is detoxifying and can help reduce acne.
Besides that, you can use a couple of drops in your favorite lotion or toner to tighten loose skin and minimize the appearance of fine lines.
Have a bruise? Since ginger helps improve circulation, it can help speed the healing of contusions. Mix a couple of drops in a teaspoon of a carrier oil and lightly massage into the area twice a day.
Massage Oil
Ginger is considered an aphrodisiac and is a warming oil, two benefits that can take your homemade massage oils to the next level.
Not only that, if you suffer from poor circulation, adding ginger to your massage oils can help with that as well.
Improving circulation brings more blood flow to your body's largest organ, which of course is your skin. The increased blood flow carries with it nutrients and oxygen, improving the skin's appearance.
Ginger likewise has antioxidant effects, which reduce the number of damaging free radicals.
Reach for ginger essential oil when you want a stimulating and balancing blend, a romantic evening, to stimulate circulation, to reduce muscle strain, or for toning purposes.
Culinary Use
Ginger has long been prized in the culinary world. It is used in many dishes from sweet desserts to savory delicacies.
When using an essential oil in the kitchen, it is important to keep in mind that you cannot use it interchangeably with either powder or an extract. Essential oils are highly concentrated, and one drop is often enough for flavoring recipes.
You can add it to your cake, muffin, or pudding recipes. It would also be an excellent addition to punches, mulled wines, and more.
Valerie Worwood even suggests ginger essential oil in recipes for green beans and prawns, which you can find in her The Complete Book of Essential Oils and Aromatherapy.
Perfumes and Soaps
The spicy yet woody scent of ginger oil is a tantalizing addition to your homemade products. Experiment with adding it to your soaps, lotions, hair care products, and perfumes.
If you are making an anti-cellulite blend, ginger is a great addition.
Other oils such as cypress (Cupressus sempervirens), grapefruit (Citrus paradisi), lemon (Citrus limon), rosemary (Rosmarinus officinalis), sage (Salvia officinalis), and thyme linalol (Thymus vulgaris var. linalool) are beneficial in reducing the appearance of cellulite as well. Experiment!
For hair products meant to address hair loss, ginger is one of the best-smelling oils to add. You can also use black pepper (Piper nigrum), geranium (Pelargonium graveolens), lavender (Lavandula angustifolia), rosemary (Rosmarinus officinalis), and more.
In perfumery, ginger is both a feminine and masculine middle note.
Aromatherapy Diffuser
There are many benefits of using ginger in your diffuser. Here are just a few of them.
Use it when cold and flu season hits to relieve runny noses and sore throats. Using a personal inhaler with ginger oil is especially helpful.
Use it to increase your confidence and mood.
Use it to make your home smell great. Try mixing it with sweet orange (Citrus sinensis), nutmeg (Myristica fragrans), and cinnamon (Cinnamomum zeylanicum) for a festive scent that will have guests thinking you have been slaving away baking in your kitchen!
Ginger Essential Oil Benefits
There are a significant number of benefits of the volatile oil obtained from the ginger rhizome. Here are just a few of them.
Eases Muscle and Joint Pain and Stiffness
We all have aches and pains, and massage is often a welcome gift. When adding essential oils to the mix, you can receive additional benefits.
Ginger is an anti-inflammatory, which is especially helpful in cases of joint inflammation. This is good news for those with arthritis and moreover, rheumatoid arthritis.
Rheumatoid arthritis is a bit of a mystery in the medical arena, as it is unknown why some people become afflicted with it while others with arthritis do not.
It is an excruciating condition. Furthermore, it can cause deformities in the joints, especially in the hands. It can also cause serious mobility issues, and affect the body's tissues; it does not always stay in the joints. [1]
With rheumatoid arthritis, the joints can swell to the point where the skin is shiny, red, and tight. Dietary changes can be helpful with the condition. Removing processed foods can be a huge help.
Essential oils are also helpful in easing the inflammation. Besides ginger essential oil, you can use the following oils in a bath or massage blend to ease rheumatoid arthritis pain:
Soothes Nausea in Dogs and Humans Alike
How often did your mother offer you ginger ale or ginger snaps when you were a child with an upset stomach?
Ginger has long been used to calm tummy troubles. Using ginger in your essential oil diffuser can have much the same effect. You can also make a tea by adding one drop of the oil to a cup of hot water along with some organic honey for a sweetener.
If you are going on a cruise, be sure to bring your bottle of ginger oil along to combat seasickness!
Dogs benefit from many essential oils, but care must be taken when using essential oils around pets. They have more sensitive systems.
Many people will carry ginger snaps with them on car trips to avoid or reduce motion sickness in their children and dogs, or for themselves. For dogs, Kristen Leigh Bell recommends a drop of ginger oil on a dog biscuit to calm their upset stomachs. [2]
Beside soothing your puppy's tummy, she also suggests using ginger to help ease your dog's joint pains.
Oils should never be used on cats, birds, reptiles, fish, or other small creatures, however. Cats have entirely different systems than humans or even dogs, and their livers and kidneys cannot process oils in the same way, which can lead to a toxic or even fatal reaction.
While some oils can be used around or on cats, this should only be done under the care of a veterinarian specifically trained in the use of oils on animals.
Helps Dieters
When it comes to dieting, most people will think of grapefruit and its essential oil, Citrus paradisi. However, there are many oils that can help dieters achieve their weight loss goals.
Ginger is one of these oils.
It is a detoxifying oil that is also great at reducing cellulite. You can use it in a prebath blend, add it to your bathwater, or use it in an after bath massage.
Other oils to reach for include sweet fennel (Foeniculum vulgare), immortelle (Helichrysum italicum), juniper berry (Juniperus communis), lemongrass (Cymbopogon citratus / flexuosus), petitgrain (Citrus aurantium), spearmint (Mentha spicata), and more.
Here is a recipe to start you off with:
Toning Bath Blend
1 drop Basil linalol (Ocimum basilicum ct. linalool)
1 drop Ginger (Zingiber officinale)
1 drop Lemongrass (Cymbopogon citratus / flexuosus)
1 drop Spearmint (Mentha spicata)
Add these oils to a teaspoon of a base plant oil like jojoba (Simmondsia chinensis) or almond (Prunus amygdalus var. dulcis) before swirling into your bathwater.
You can also use the above as a rejuvenating massage oil after your bath. Massage from the ankles up to your thighs and your arms from the wrists to the shoulders to really get the blood and lymph flowing. Dry brushing in this manner helps as well.
Improves Physical Performance
Sports provide many health benefits to people, but any type of physical exertion comes with a certain amount of possible stress to the body.
When using essential oils to improve your physical performance, keep in mind that you will use less of the chosen oil or blend than you would need for an acute injury.
You can utilize oil in pre - or post-sport baths or massages, and their effects will often be seen more when using them over an extended period of time, rather than right away.
Oils that you can use in this manner besides ginger include black pepper (Piper nigrum), cedarwood atlas (Cedrus atlantica), frankincense (Boswellia carterii), grapefruit (Citrus paradisi), lavender (Lavandula angustifolia), rosemary (Rosmarinus officinalis), and more.
An example recipe for a pre-event massage blend would be:
4 drops Black pepper (Piper nigrum)
4 drops Ginger (Zingiber officinale)
2 drops Peppermint (Mentha piperita)
2 drops Thyme linalol (Thymus vulgaris ct. linalool)
Add these drops to a tablespoon of a carrier oil and massage into the areas that will be worked out. For example, rub into the leg muscles prior to a run.
Eases Cold and Flu Symptoms
As mentioned in the uses section, ginger essential oil is wonderful in your diffuser when the nasty bugs are going around.
However, you can also add two drops each of ginger and peppermint (Mentha piperita) to two teaspoons of coconut (Cocos nucifera) oil to make a chest rub to help reduce phlegm, as well as ease sore throat pain and a stuffy nose.
Use This Infographic On Your Blog
Ginger Essential Oil Research, Facts, and Studies
Scientists are beginning to take more interest in essential oils as complementary therapies, and for good reason. Many possess antimicrobial, antioxidant, and numerous other health benefits.
Here are a few of the many exciting research reports on this fascinating oil.
Nephroprotective Activities
A study performed on rats in 2018 and published in the Journal of Oleo Science showed that essential oil from ginger and turmeric (Curcuma longa) both provided anti-inflammatory effects on cadmium (Cd) induced nephrotoxicity.
They believe that these work by preventing the cadmium from altering cytokines and renal function. [3]
Reduces Microbial Activity in Food
In an article published in the International Journal of Biological Macromolecules, scientists showed that ginger essential oil (GEO) at 12% concentration encapsulated in protein fibers was an effective antimicrobial agent against Listeria monocytogenes.
The tests were performed in situ in Minas cheese, and the results show that the addition of ginger oil in this manner can be a viable form of antibacterial control in packaged foods. [4]
Anti-Inflammatory Effects
In a 2016 issues of PharmaNutrition, researchers wrote about their studies on ginger essential oil's effects on rheumatoid arthritis.
They knew that ginger extract and the gingerols contained within had positive effects from previous studies, and found that the oil produced similar qualities.
Ginger's secondary metabolites, both gingerol and the essential oil, were anti-inflammatory, had anti-arthritic effects with no negative impact on estrogen-responsive organs, and were well tolerated.
The researchers concluded that ginger essential oil and gingerols could provide joint protective benefits for those suffering from arthritis. [5]
Nausea and Vomiting After Abdominal Surgery
The Journal of Alternative and Complementary Medicine featured an article in its March 2017 issue outlining the benefits of using ginger essential oil in aromatherapeutic inhalation to ease postoperative nausea.
The data was collected over a period of about a month, with a control group inhaling only saline. The group that was inhaling the essential oil of ginger experienced significantly less nausea and vomiting than their peers in the control group.
These findings show that ginger essential oil could prove to be quite a beneficial complementary treatment for abdominal postoperative patients to reduce both nausea and vomiting. [6]
Hepatoprotective Effects
Mice were used in a study from 2016 to determine the hepatoprotective activity of ginger essential oil on liver disease occurring from a high-fat diet as opposed to alcohol consumption.
The research, published in the Journal of Agricultural and Food Chemistry, showed that the oil lowers obesity, reduced total cholesterol levels, as well as triglycerides, and serum-free fatty acids.
The oil and its main constituent, citral, furthermore suppressed oxidative stress and suppressed HFD-stimulated lipid biosynthesis, showing massive antioxidant qualities.
The conclusion of the study is that GEO may prove to be an important tool in preventing and reducing the effects of non-alcohol related fatty liver disease (NAFLD). [7]
Conclusion
Ginger essential oil is an impressive volatile with many uses, and it is good for home aromatherapy as well as complementary medicine. Its massage benefits alone are well worth keeping a bottle on hand.
The oil is safe to use for most people and has no known contraindications. It possesses strong antimicrobial and antioxidant qualities that can be applied to widespread food manufacturing as well as medicinal uses.
Try to source organic ginger oil whenever possible, and take care not to use any essential oil that has gone rancid, which can often be determined by smell.
Safety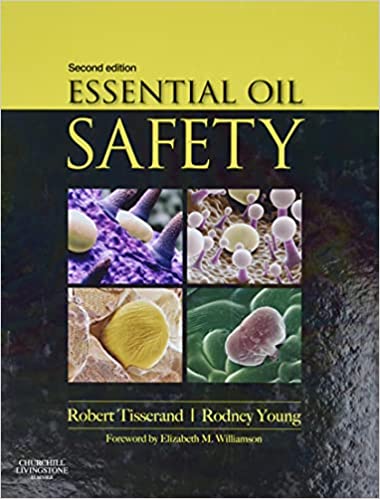 Correct selection and use of essential oils is crucial to ensure that you enjoy the best benefits of oils, without any of the downsides. Remember, some essential oils can be very potent and powerful. We therefore highly recommend this book to all of our readers: Essential Oil Safety: A Guide for Health Care Professionals 2nd Edition