What is Grapefruit?
The grapefruit is a relative newcomer to the world. It is thought to have originated in Jamaica, although that is an assumption because it is a hybrid. [1]
The botanist Griffith Hughes first described the fruit in 1750, and gave it the nickname "forbidden fruit." Almost 40 years later, it was reported to be growing all over Jamaica by Patrick Browne, who referred to it both as the forbidden fruit and smaller shaddock. [2]
The term shaddock was a nod to Captain Shaddock, who was thought to have brought it to the Caribbean from China. [3]
The term "grapefruit" was first mentioned by John Lunan in 1814 in Hortus Jamaicensis. He described it as being smaller in size than the shaddock.
There are differing reports of how the grapefruit came to the United States as well. For instance, Valerie Worwood reports in her book The Complete Book of Essential Oils and Aromatherapy that it was introduced in 1809 by Spanish settlers.
However, Purdue reports that citrus scientist William C. Cooper said the seeds were actually introduced near the Tampa area by Count Odette Phillipe, who brought them from the Bahama Islands in 1823.
In the book Farm and Livestock Record, the author states that her father, John MacDonald, was responsible for the first grapefruit nursery in the US. The first grove was started by a man named Hill, who later sold it to George W. Bowen in 1875.
Bowen then developed the crop commercially, and the grapefruit began experiencing increasing demand. Today, Florida is a major source of the fruit, and most of the essential oil of grapefruit comes from the state.
The grapefruit tree is similar in its growth to the orange tree, growing to 20 feet high.
The tree features dense foliage that is dark green and smooth. Its flowers are large white blooms that can grow either singularly or in clusters. Grapefruits are usually yellow when ripe and can be up to six inches in diameter.
The fruit is a popular breakfast food. It is high in vitamins A and C, as well as other beneficial vitamins, minerals, and fiber. You can choose from white grapefruit, pink grapefruit, red grapefruit, or even white gold, which is a white/pomelo hybrid.
Like other citruses, the essential oil is created through cold expression of the grapefruit peel.
Grapefruit essential oil blends well with other citrus oils, spice oils like black pepper (Piper nigrum), clove bud (Syzygium aromaticum), and ginger (Zingiber officinale), florals like lavender (Lavandula angustifolia) and geranium (Pelargonium graveolens), and many more.
Grapefruit Seed Extract vs Grapefruit Essential Oil
Do not confuse grapefruit seed extract (GSE) with grapefruit essential oil (GEO). They are not the same, although there is some overlap.
The extract is derived from the byproducts of juice production and comes from the seeds and pulp. It is then mixed with glycerin to minimize bitterness and promoted for a multitude of uses ranging from dietary supplements to cosmetics and as a natural preservative.
The essential oil is cold-expressed from the rind of the fruit. It is much more concentrated and should not be used at home in the same manner as the extract. For example, you would not take a capsule full of grapefruit essential oil.
Nonetheless, in manufacturing, both the essential oil and the extract are used in cosmetics, soaps, and more often as a fragrance.
They are also used in cleaners intended for food like fruits and vegetables as well as for kitchen surfaces, and in this manner can be used in much the same way. You would just use less of the essential oil than the extract when making your own products.
Grapefruit seed extract is also employed in the agriculture industry, as it kills parasites found in the animals' food as well as other bacteria, fungi, and mold. It is also used to preserve food and as a water disinfectant. [4]
Grapefruit essential oil and extract are also not to be confused with grapeseed oil (Vitis vinifera), which is a byproduct of grapes and the wine industry.
Grapefruit Essential Oil Uses
There are many uses of grapefruit essential oil. It is a mild photosensitizer, however, so it should not be used on the skin prior to going out in the sun or tanning.
Culinary Use
If you love the taste of grapefruit, the essential oil is one of the many that can be used in the kitchen.
Grapefruit oil has GRAS status, meaning it as generally recognized as safe by the Food and Drug Administration (FDA) in the United States.
Bear in mind, this does not mean that you should take a ton of it internally. In fact, that is not recommended at all. When something is labeled as GRAS, it is labeled so in the small increments it would be found in commercial preparations.
You would therefore not use more than a drop or two in your culinary creations at home. For instance, you could add a single drop to a party punch, pudding, cake mix, or fruit salad.
For Hair
Grapefruit essential oil is a great choice for oily hair, as are other citrus oils like petitgrain (Citrus aurantium) or lemon (Citrus limon).
You can add a couple drops of it to your favorite shampoo or conditioner, or make a blend with other beneficial oils for different benefits.
For instance, mixing it with cypress (Cupressus sempervirens), rosemary (Rosmarinus officinalis), and basil linalol (Ocimum basilicum ct. linalool) would create a stimulating mix.
For additional shine, you could add grapefruit oil to the oils of spearmint (Mentha spicata) and rosemary with some lavender (Lavandula angustifolia). The plant oil from meadowfoam seed (Limnanthes alba) would also be an excellent addition to your hair.
Not only is GEO useful for oily hair, but you can also use it to help stop hair loss as well in much the same manner.
For Skin
Citrus oils provide many skin benefits, and grapefruit is no exception. Like the other citruses, it is great for acne, but you must be careful not to put it on the skin prior to sun or artificial tanning exposure.
Grapefruit oil is a perfect choice to add to your oil-reducing astringents, facial oils or lotions, and soaps.
Grapefruit Essential Oil Benefits
Some of the many benefits of grapefruit include:
Helps With Weight Loss
For weight loss, many people shout the benefits of grapefruit from the rooftops. There is even the grapefruit diet, which reached the height of its popularity in the 1980s, and consisted of little more than ingesting just the fruit and black coffee.
While that is not recommended, you can use grapefruit to lose weight. We do not suggest what many other sources do, such as using it like lemon essential oil (Citrus limon) and drinking it in water. We do, however, recommend external use if dieting.
For instance, Citrus paradisi oil is excellent in bath blends for dieters. For toning purposes, try an equal amount of it with basil linalol (Ocimum basilicum ct. linalool) mixed together, then use five drops of this combination with a teaspoon of a carrier oil in your bath.
Reduces Fluid Retention
Many people retain fluid, which creates a puffy look and a heavy feeling. At the beginning of a fad diet, many people experience a sudden loss of many pounds, called water loss, which is usually temporary.
Luckily, water weight gain is likewise a temporary situation, although that does not make the bloat feel any better. For women, this often occurs at different times in their menstrual cycle.
It can also happen due to excessive salt intake, adding carbohydrates back into the diet, or consuming more than usual, or for a variety of medical reasons. [5]
Essential oils can help reduce the amount of fluid retained by the body. If you can afford the luxury of regular lymphatic drainage massages, they will work wonders.
If not, massaging yourself with oils at home combined with dry brushing can provide many of the same benefits as going to a professional.
To accomplish this, make a blend of oils that benefit this condition, such as:
Cypress (Cupressus sempervirens)
Fennel, sweet (Foeniculum vulgare)
Grapefruit (Citrus paradisi)
Juniper berry (Juniperus communis)
Lemon (Citrus limon)
Rosemary (Rosmarinus officinalis)
Add 15 drops of your blend to a tablespoon of sweet almond oil (Prunus amygdalus var. dulcis). Massage upwards from your ankles towards your trunk, and from your hands towards your armpits. Use clockwise strokes on your abdomen.
You can also dry skin brush in the same way using a soft-bristled brush, or even use a detachable shower head and use the water to massage in the same manner.
Aids in Focus and Concentration
We all know how it goes when we are at work after lunch, and suddenly the eyes start to droop, focus fades, and mental capacity for anything but daydreaming goes out the window.
Essential oils can help drive out the after-lunch daze and keep us focused on the task at hand. Grapefruit oil can bring back a bit of that acuity and help you concentrate.
Rosemary (Rosmarinus officinalis) is another oil renowned for this ability. You could add them both to either a room or personal diffuser. Try the following recipe or experiment creating your own until you find one that suits you and your personal preferences.
4 drops Grapefruit (Citrus paradisi)
2 drops Eucalyptus lemon (Eucalyptus citriodora)
1 drop Rosemary (Rosmarinus officinalis)
Besides helping you concentrate, grapefruit may help improve your memory as well. Blend it with oils such as those in the above recipe, black pepper (Piper nigrum), cardamom (Elettaria cardamomum), ginger (Zingiber officinale), and others to enhance this effect.

Use This Infographic On Your Blog
Grapefruit Essential Oil Research, Facts, and Studies
The health benefits of grapefruit essential oil are more than just anecdotal, as researchers are proving its usefulness with science.
Antibacterial
Researchers reported their finding about the antibacterial effects of grapefruit essential oil in a May 2015 issue of the Journal of Natural Products.
They found that the oil possesses strong capabilities as a bactericidal. It was effective at inhibiting the growth of the following strains:
Escherichia coli
Lactococcus lactis subsp. Diacetylactis
Lactococcus lactis subsp. Lactis
Leuconostoc mesenteroides subsp. dextranicum
Lactobacillus plantarum
Staphylococcus aureus
Their discovery is good news for the food industry. This is especially true where pasta is concerned, as that particular industry suffers from spoilage due to lactic bacteria. [6]
Anxiety
The idea of having a colonoscopy, where a doctor inserts a probe into the rectum in order to examine the colon for any abnormalities, is enough to cause anyone anxiety.
In a study found in a 2017 issue of Complementary Therapies in Medicine, researchers reported that patients subjected to aromatherapy through diffusion of osmanthus (Osmanthus fragrans) and grapefruit essential oils experienced less anxiety throughout the procedure.
Out of the 361 patients involved, those in both the osmanthus and the grapefruit group also reported having less abdominal pain.
The researchers concluded that using these oils in aromatherapy diffusion is an effective complementary treatment for anxiety in colonoscopy patients. [7]
Root Canal Retreatment
Gutta percha thermoplastic is the coagulated latex derived from certain Malaysian tree that is used often in dentistry for its hardness and toughness. It is a rubber and hydrocarbon isomeric that is also used in electrical insulation.
Before being used in dentistry as a root canal filling, it must be softened with a solvent. In a study from February 2014 and published in the Journal of Investigative and Clinical Dentistry, researchers various volatile oils as solvents.
The oils studied were grapefruit (C. paradisi), lemon (C. limon), lime (C. aurantifolia), and tangerine (C. reticulata / C. nobilis). The performance of these essential oils were compared to chloroform.
The scientists found that chloroform performed the best. However, out of the oils in the test, grapefruit and tangerine performed better than lemon and lime. [8]
Side Effects and Medicinal Interactions
This section cannot be left out, as it is of vital importance. While grapefruit and its byproducts hold amazing benefits health-wise, there are precautions that cannot be ignored without sometimes dire consequences.
WebMD states that grapefruit in its many forms is likely safe as food and possibly safe when taken orally as a medicine. However, it is likely unsafe in large oral doses.
You must always consult with your healthcare provider before adding grapefruit and its supplements to your diet, as it interacts with a long list of medications. These interactions include the fruit and the juice. Some of the primary interactions include:
Buspirone, also known as BuSpar, is used for anxiety. Grapefruit can increase how much of the drug the body absorbs and cause adverse side effects.
Dextromethorphan, found in many cold and flu medications, is another drug that interacts with grapefruit. Therefore, do not eat a grapefruit or drink grapefruit juice or use any byproducts like the extract or oil if you are taking Robitussin DM or any other medicine with dextromethorphan as an ingredient.
Estrogen absorption is decreased with grapefruit use. This can cause side effects that involve the hormone, such as in breast cancer.
Statins, which are taken for lowering cholesterol, are negatively affected by grapefruit, and there is an increased chance of side effects when combining the two.
Sedative medications like benzodiazepines also may be increased by grapefruit. These include benzos like Klonopin (clonazepam), Valium (diazepam), and Ativan (lorazepam).
These are only some of the more common drugs you may find in your medicine cabinet that you will not want to combine with grapefruit. Medications that are changed and broken down by the liver are likewise affected by grapefruit.
Therefore, it is always of the utmost importance to stay away from grapefruit and any product containing it before talking to your physician about possible side effects.
While it seems like something as simple as a fruit or its juice should be harmless, in the case of grapefruit and medications, this couldn't be further from the truth. [9]
Conclusion
As you can see, there are many uses for grapefruit essential oil, and it is good for a wide range of applications.
If you are new to aromatherapy, you will learn that it is not hard to learn how to use essential oils, even though there is a lot to learn the deeper you dive into the topic.
While no essential oil should be used without reserve, grapefruit is definitely not one to use without regard for the potential dangers. Always do your research, purchase from reputable suppliers, and be safe.
Safety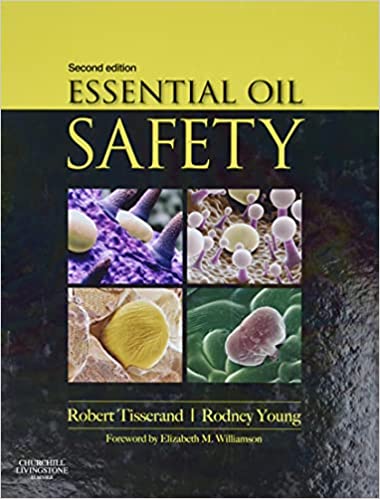 Correct selection and use of essential oils is crucial to ensure that you enjoy the best benefits of oils, without any of the downsides. Remember, some essential oils can be very potent and powerful. We therefore highly recommend this book to all of our readers: Essential Oil Safety: A Guide for Health Care Professionals 2nd Edition