What is Niaouli?
Niaouli oil is steam distilled from the twigs and leaves of an evergreen tree that is native to New Caledonia, Australia, and Madagascar.
The trees have five inch long elongated leaves and yellow-tinted flowers that flourish in tight spikes at the ends of the branches. It features multi-layered peeling spongy bark and flexible trunks that can grow to 80 feet high. The smallish square fruit is full of seeds.
The flaky look of the tree gave it various nicknames, such as 'paperbark' or paper bark tea tree, and bottlebush.
These trees have an invasive root system. Wherever they grow, they tend to cause problems by taking over the native flora in the region. Cutting the trees down does not solve this problem, as the trunks continue to produce and the sheer amount of seeds from the tree cause new sprouts.
Since the trees were introduced to Florida in 1906, parts of the state, especially in the Everglades, have been overrun. Hundreds of thousands of acres of the trees now exist.
Controlled fires were set trying to control the situation, which only made it worse by spreading the seeds. The tree is on the noxious weed list for Florida, yet it has not made the federal list as of yet. [1]
You may hear niaouli referred to as gomenol. This is a reference to when it was shipped from the territory of Gomen, located in the French East Indies.
Niaouli oil is a member of the tea tree family of oils and closely resembles both tea tree and cajeput (Melaleuca cajuputi). There was a 'Variety A' form of this tree created just to be used for the nerolidol content in the oil.
There are numerous chemotypes of niaouli. While there are those that are higher in other constituents, the majority of oil from Madagascar is high in 1,8 cineole. [2]
While oils high in cineole are quite helpful for many conditions, they should not be used on infants or young children as they may interfere with their breathing.
Look for a pale yellow or clear oil when buying. MQV oil blends well with black pepper (Piper nigrum), cypress (Cupressus sempervirens), frankincense (Boswellia carterii), lavender (Lavandula angustifolia), myrrh (Commiphora myrrha), and many more.
Niaouli Essential Oil Uses
Wherever this tree grows native, the people use it medicinally. It can be helpful for many ailments, and locals even use it to purify their water. Here are just a few ways to use this helpful oil.
People of Madagascar use niaouli to help break fevers, ease congestion, reduce headaches, and for muscular aches and pains.
Skin Care
Niaouli is beneficial for normal to oily or acne-prone skin. You can add it to toning recipes or just use it in small dilutions when necessary.
It is also helpful for other conditions in which regeneration is necessary, like psoriasis. Mixing niaouli with spikenard (Nardostachys jatamansi) is especially helpful.
For minor cuts and wounds, niaouli can be used in a wash to cleanse the wound and help start the healing process. Add 15 drops to a half pint of distilled water in a spray bottle. Shake well prior to each use.
Muscles and Joints
The people in Madagascar are onto something when it comes to using this oil for aches and pains of the musculoskeletal system.
The next time pain strikes, try the following massage oil:
10 drops Niaouli
8 drops Geranium (Pelargonium graveolens)
5 drops Black pepper (Piper nigrum)
5 drops Sweet Marjoram (Origanum majorana)
Mix the oils well in a small dark glass bottle. To use, add five drops of the blend to a teaspoon of carrier oil and rub on the affected muscle or joint.
Respiratory System
Whether you get hit with an upper or lower respiratory system infection, you just want it gone as quickly as possible. The cineole content in niaouli can help you when inhaled.
You can use the oil in multiple ways to get the benefits of niaouli. Inhale it off of a tissue or add a few drops to the shower and breathe in the steam. You can also put a couple drops in a bowl of hot water, placing a towel over the back of your head and breathing in the vapor.
First Aid for Dogs
Niaouli is gentler than tea tree, smells better, and has less potential to irritate a dog's skin. It is a strong antibacterial agent and has antihistamine qualities. These properties make it a perfect choice for first aid care of small wounds, allergies of the skin and ears, and more.
Niaouli Essential Oil Benefits
The following are just a few of the many benefits of cineole-rich oils like niaouli. In comparing niaouli vs tea tree, you will find that they are interchangeable for many things. Niaouli may be preferred over tea tree for those with sensitive skin.
Aids in Circulation
One of the ways that niaouli helps musculoskeletal issues is that it helps blood circulate in the body. Add it to massage blends and rub towards the heart to stimulate the circulatory system. This can help with varicose veins, swollen ankles, cold feet, and more.
Other oils that provide this benefit are ginger (Zingiber officinale), black pepper (Piper nigrum), cinnamon leaf (Cinnamomum zeylanicum), and clove bud (Syzygium aromaticum) among others.
Strengthens the Immune System
In The Healing Intelligence of Essential Oils, Kurt Schnaubelt points out the benefits of using essential oils in the shower. Niaouli, in particular, is especially beneficial for immune support when used in the shower.
Disinfects the Air and Surfaces
It never fails that when one person comes down with a cold or the flu in the house, everyone else starts to fall like dominos.
The next time someone falls ill, grab niaouli and tea tree for your diffuser to help clear the air of germs. You can also add a few drops of each to one cup of water mixed with a half a cup of white vinegar and use it as a disinfectant surface spray or wipe.
Use This Infographic On Your Blog
Niaouli Essential Oil Research, Facts, and Studies
A lot of the research to be found on this species revolves around it being invasive and its effect on the surrounding environment.
However, there are a number of other promising studies for various applications in medical settings.
Skin Whitening
In a research study in October of 2017, scientists tested the efficacy of MQV in inhibiting oxidative stress and hormone-induced melanin production in B16-melanoma cells.
They treated the cells with the α-melanocyte-stimulating hormone (α-MSH) along with varying amounts of oil. The researchers found that MQV essential oil reduced DNA damage in the cells as well as enhancing beneficial activities, reduced apoptosis, and acted as an antioxidant.
In addition to these findings, they deduced that niaouli oil was not toxic to cells and could prove to be used as either a cosmetic or medical skin whitening agent. [3]
MRSA
Methicillin-resistant Staphylococcus aureus (MRSA) is an infection that has caused many deaths since it was first seen in 1960. It is becoming exceedingly fatal because it has grown resistant to a number of the antibiotics usually utilized to treat staph infections.
There is also a type that is not dependent on wounds and occurs in otherwise healthy people, especially in areas that close contact with other humans is common and unavoidable.
HA-MRSA occurs in hospital or long-term care settings, while CA-MRSA can be spread through close quarters in places like prisons, through contact sports, or male homosexual contact. [4]
The researchers found the Melaleuca spp. effective in killing all of the microorganisms tested in vitro. This is very promising, considering the negative side effects associated with synthetic drugs such as being damaging to the kidneys.
Conclusion
Niaouli is an invasive tree that provides benefits similar to the other two popular melaleucas, tea tree and cajuput.
Being high in 1,8 cineole, it is effective in helping the immune system, respiratory issues, musculoskeletal aches and pains, circulation, and fighting against colds and the flu.
However, because it is high in that constituent, it must not be used on babies and young children. The 1,8 cineole can disrupt their breathing and cause difficulties.
Use niaouli in many of the same ways you would use tea tree. You can diffuse the oil, add it to massage oils, inhale the steam from water vapors or in the shower, and much more.
Niaouli may be preferred over tea tree for skin conditions in people with sensitive skin, as it is non-irritating and non-sensitizing.
Safety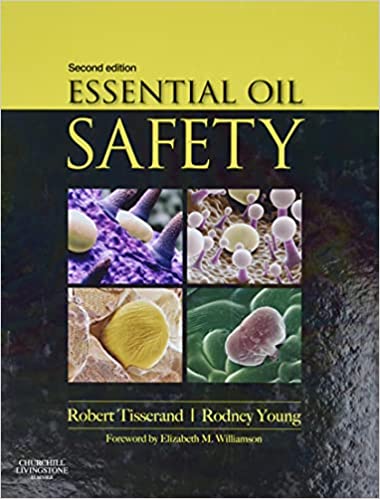 Correct selection and use of essential oils is crucial to ensure that you enjoy the best benefits of oils, without any of the downsides. Remember, some essential oils can be very potent and powerful. We therefore highly recommend this book to all of our readers: Essential Oil Safety: A Guide for Health Care Professionals 2nd Edition